[Latest] Where To Find Anime Clips For Editing
The Japanese Anime is spreading like wildfire across the whole world being an irresistible trend. And we are already falling in love with it not only because of the exquisite images, attractive plots and charming OST. People have also been sharing this online and some communities. Making stickers and entertaining people out of it. But how are those people finding them?
We know your curiosity, thus we have carefully sorted out the 5 best anime websites that you can download your anime from which will meet your demands for easy editing with good quality.
Where to Find Anime Clips for Edits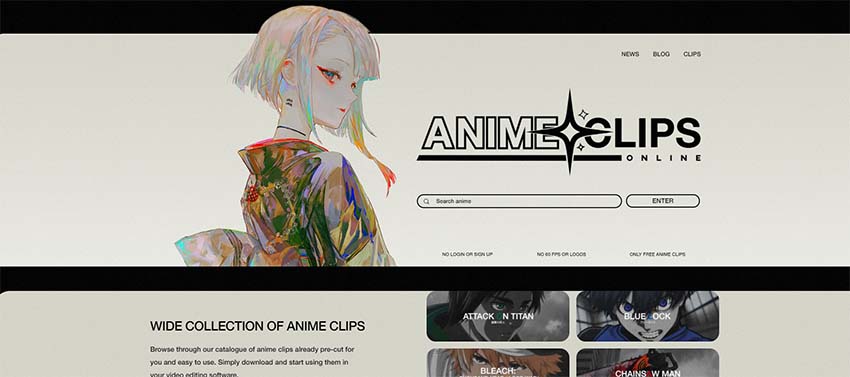 The top anime website with straightforward download access is Anime Clips. Anime clips is a website where you can browse through collections of anime clips for editing that have already been pre-cut for you. It is originally known for anime short clips for editing. Your video editing program should make them simple to download conveniently. You can download and use a large number of the videos they offer.
Pros & Cons
All content on Nyaa.si is free to download
Easy to navigate
Wide range of content
Risk of malware
Legal issues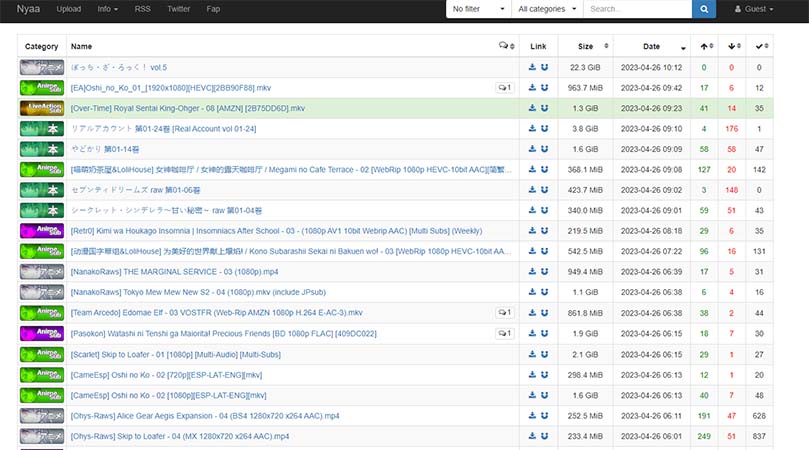 When looking to get uncut anime short clips for editing, Nyaa is the place to go. Torrents are categorized on the website in a user-friendly manner. Five other categories are present in addition to the Anime-Raw category. According to their release dates, every anime is categorized. A bittorrent website is called Nyaa. There are many different series included, from well-known ones to obscure ones, classics to the newest 2021 releases. Daily visitors to Nyaa exceed one million. It has earned a reputation as one of the largest Anime torrent indexes in the world and updates its index often.
Pros & Cons
Wide selection of anime content
All content on Nyaa.si is free to download
Active community
Security Risk
Legal issues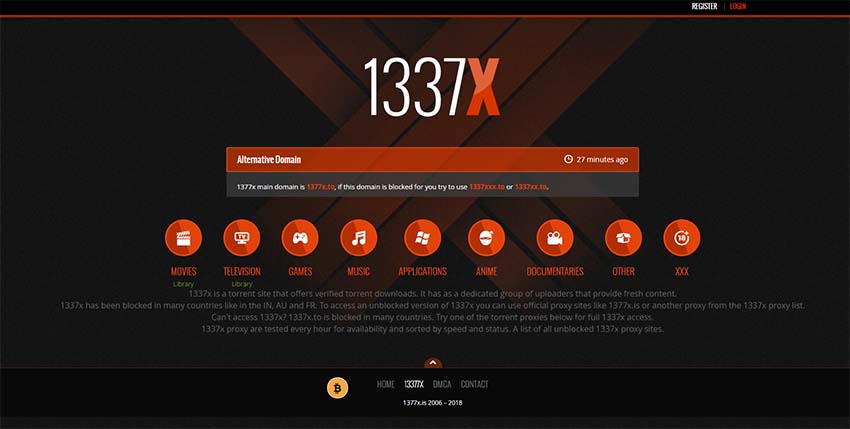 The website 1337x is another place to download raw anime clips for editing. It is a popular torrent website that offers a variety of media files. Documentaries, TV series, and other media are included in this. Additionally, it provides dual audio, subtitled, and raw anime clips for editing in a separate section dedicated to that genre. To find a lot of raw anime episodes, you can also use its search options. As this platform allows users to upload any movie or unfinished anime, it will be excellent if you are an inspirational anime creator.
Pros & Cons
Wide range of content
Easy to navigate
High download speed
Inconsistent quality
Unreliable availability
Need for a VPN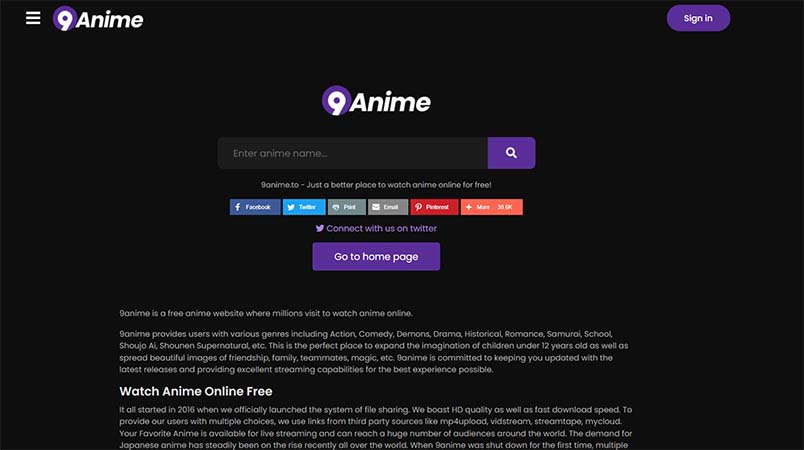 One of the finest websites for downloading anime is 9Anime.to, where you can download a ton of high-quality anime movies and TV shows such as zoro clips for edits, dragon ball clips for edits and naruto clips for edits in both dubbed and subtitled versions. All the genres you need are included in its self-explanatory and transparent genre classification. Utilizing a third-party anime downloader like IDM, you can also select to view and download anime for free in several video quality options (HD, HD Rip, SD, TS, and CAM).
Pros & Cons
Vast collection
User-friendly interface
Active community
No ads with adblocker
Inconsistent quality
Need for a VPN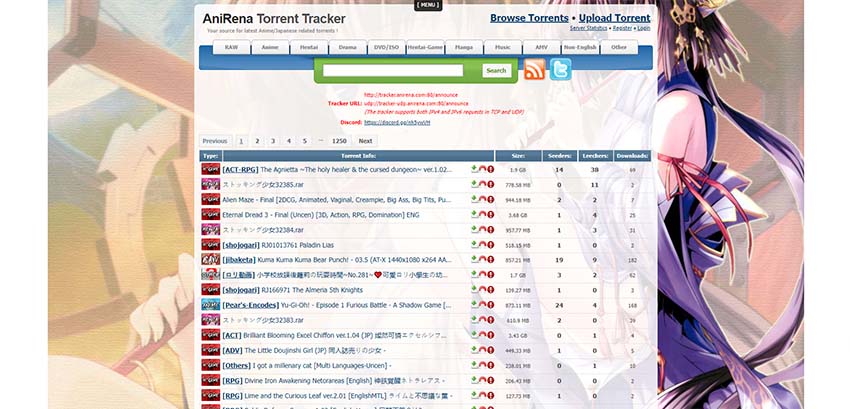 AniRena is one of the earliest known followers of green Anime and a torrent tracker. After being shut down in 2009, it was reopened in 2012 as an entirely new domain: AniRena. Anime series are AniRena 's main focus. Its user-friendly interface facilitates quick responses and simple navigation. To choose among tens of thousands of episodes such as zoro clips for edits, dragon ball clips for edits and naruto clips for edits, click the raw section link. For green anime, it is a great resource.
Pros & Cons
High download speed
Active community
Variety of download options
Risk of malware
Unreliable availability
How to Do Anime Clips Editing?
To edit videos and clip in different ways according to your satisfaction, HitPaw Edimakor is the best. As it is a powerful and user-friendly video editing software that allows easy navigation for users to take over their clips. Designed specially to help video makers who need a versatile tool to cut, trim, merge, and anime edit clips.
To make your clips more engaging, with HitPaw Edimakor, you can easily add text and stickers, and even cut a specific part of an anime footage clip.
Here are a few of the features that make HitPaw Edimakor an excellent choice for anime clips for editing downloaded:
Intuitive user interface
Multi-format support
Advanced editing tools
Add Text and Sticker
To edit anime footage clips using HitPaw Edimakor, here are tips that can be of help:
1. Download and run HitPaw Edimakor on your system.

2. For anime edit clips, add or import the clip into HitPaw Edimakor.

3. Use the slider to get the part you want to cut by dragging the clip to the timeline.

4. Using the split button, move the slider to the point you want to cut. The specific section.

5. Using the delete button, remove the unwanted section of the clip.

6. To add text or stickers to the clip as desired, use the "Add Text" or "Add Sticker" button.

7. Change the font, size, color, and position in order to customize the text.

8. Cross check when you're done and save the file in your desired format.
Ultra-tips: How to Enhance SD Anime Clips Footage to 4K with AI video upscaler?
Numerous YouTubers, TikTokers, and other content producers frequently encounter low-resolution anime footage snippets that do not satisfy their standards. Low-resolution movies can appear grainy and pixelated, which can degrade the overall quality of the content. The video must be upsized to a higher resolution using a video enhancer to fix the problem.
Since HitPaw Video Enhancer concentrates on AI-powered video enhancement, particularly for low-resolution videos, it is a great option for this purpose. The tool is simple to use, and once the AI enhancer has been applied, the user can get the desired result. The program claims a clear user interface, advanced AI, and a preview without a watermark.
The HitPaw Video Enhancer is ideal for boosting anime footage because of the following features:
AI upscaling: Giving a much clearer and sharper view of the videos, HitPaw Video Enhancer uses advanced AI technology to upscale low-resolution videos to a higher resolution.
Batch processing: It saves you time and effort due to the fact that it can process multiple videos at once.
AI video frame interpolation: HitPaw Video Enhancer utilizes interpolation to enhance video quality.
Simple interface: Easy navigation even for beginners because the software is designed with a user-friendly interface.
Perfectly colorize black & white videos: HitPaw Video Enhancer uses AI algorithm to create vivid colors for B&W videos.
No watermarks: To ensure a professional-looking result, the output videos are free of watermarks.
To enhance your anime footage clips, follow these steps:
Step 1. When you download and run HitPaw Video Enhancer, the app will ask you to import the low-resolution anime video clip you want to edit.

Step 2. To start scaling up the video, HitPaw Video Enhancer offers 4 different AI models to choose from, including General Denoise Model, Face Model, Animation Model and Colorize Model.

Step 3. Once you have selected the suitable AI model to fix video, it's time to preview the effect. Ensure it satisfies you by previewing the upgraded video.

Step 4. In the format and resolution of your choice, export the video. Your resolution of anime footage 4k will be perfect.
Learn About HitPaw Video Enhancer:
FAQs of Free Anime Clips for Editing
Is it okay to use anime clips?
Yes, it is. But at the same time, you should know that this may depend on several factors such as the source of clips, the copyright laws and intention of usage.
It's great for entertainment purposes as long as you are obtaining it legally and not distributing or making profit from them. And you can get them in anime footage 4k or in any other resolution of your choice.
Do anime clips get copyrighted?
Yes, anime clips are copyrighted materials, just like any other type of media
What is the best video enhancer for anime stock videos?
HitPaw Video Enhancer is one of the best video enhancement software that helps to enhance your clip quality by raising low resolution videos to high resolution. It also improves overall visual quality. It's the best software for enhancing anime footage for free.
Conclusion
Having selected the best 5 anime download websites from a wide variety of similar competitors, we have been able to do a small breakdown on how to do anime clips for editing, and we hope you have also been enlightened on how to unblur videos and enhance sd anime clips for editing footage to 4k with HitPaw Video Enhancer. And we believe it is the best anime footage for free enhancer software you can ever get.