[2023 Updated] 5 VLC DVD Rippers and How to Rip DVD with VLC
If you are searching for an ideal VLC DVD ripper, there are chances that you will encounter too many options to select from. This is where it comes handy to have some background research before making your pick.
And guess what? We have done the research for you! In this article, we will help you find the right tools for VLC DVD ripper free download.
1.

First Choice of VLC DVD Ripper - Rip DVD with VLC Directly

VLC Media Player is among the popular players because it is portable and works on all platforms. This open-source player supports various video and audio formats and compression methods.

The player also works as a decent disc ripper and allows you to convert your DVD to MP4 format. You can convert DVDs to MP4 using VLC on both Windows and Mac. Below are detailed steps to convert to MP4 using VLC.
Rip DVD on Windows with VLC
Insert the DVD into your Windows 10 drive before proceeding with the steps below.
Open VLC Media Player on your Windows 10 computer. Click the Media tab and open the drop-down menu, and choose Open Disc.

Under Select Drive, check the No Drive Menus box. On the disc drive, browse and select the location of the DVD disc.

Open the drop-down menu next to the Play button in the lower right corner. Select Convert.

A new Convert window will open; select MP4 as the profile format.

Click Start to convert DVD to MP4 with VLC.
Rip DVD on Mac with VLC
VLC also works great on Mac and, like its Windows version, supports converting disc content to MP4 format. First, insert the DVD into your Mac drive. Then given below are the steps to rip DVD to MP4 on Mac:
Now open VLC Media Player on your Mac. Select Open Disk.

Click the Disable DVD Menus check box. Check the Stream Output Box in the lower-left corner.

Press the Settings button and then press Browse and select your location to save the converted disc.

Next, open the encapsulation method drop-down menu and select MPEG 4. Make the necessary video and audio settings. Click OK to confirm all settings.
Finally, click Open to start converting the DVD with VLC Mac.
2.

Other VLC DVD Rippers You Might Need If VLC Doesn't Work

In case your VLC DVD ripper does not work efficiently, you need not worry, there are many more VLC DVD rippers that can help you complete your task. Some of these rippers are:
BDlot DVD ISO Master
BDlot DVD ISO Master is really effortless to use. It just needs the user to pick a source folder or disc and select the location for saving the DVD. With this minimal input and file selection, the tool starts ripping.
A DVD ripped with BDlot DVD ISO gets saved only in the ISO format since there aren't many additional options or advanced features.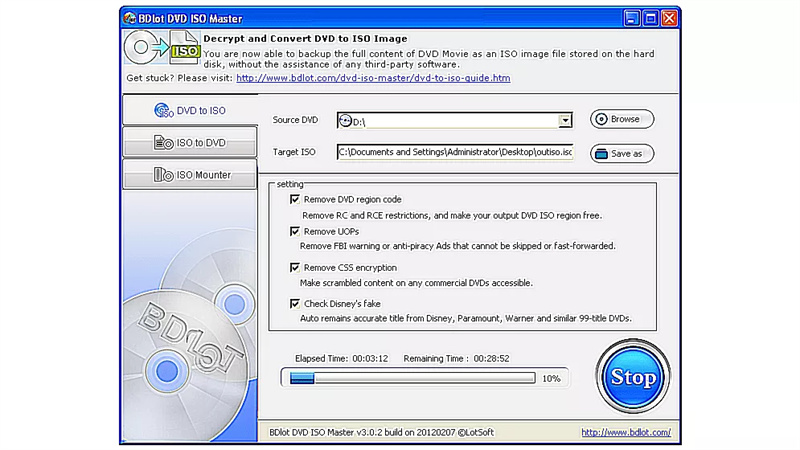 DVD Decrypter
DVD Decrypter is a free DVD ripper. It allows the user to rip a DVD to a folder in VOB and IFO file formats or as a single ISO file.
All the advanced settings of the application are hidden away in the menus, making it appear less complicated. It has numerous options in the settings, like splitting a ripped ISO file into 1 of 17 sizes and associating DVD Decrypter with other file types.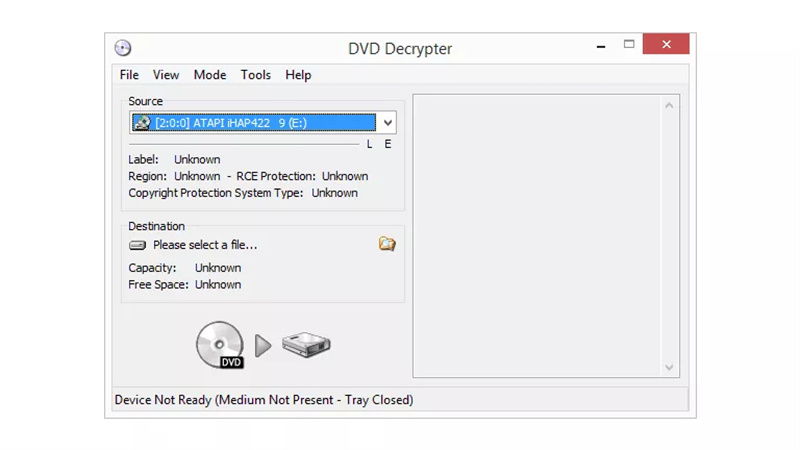 DVD Shrink
DVD Shrink is a free of cost DVD ripper program. It functions on Windows and can load DVD files from a folder, disc, or disc image. The user can use the tool to rip them to an ISO file or even a hard drive folder.
With DVD Shrink, DVDs can be automatically compressed. This compression fits a standard 4.7 GB disc or any other custom size. The user can also deselect unwanted audio or subtitle streams, like those in a foreign language, before ripping.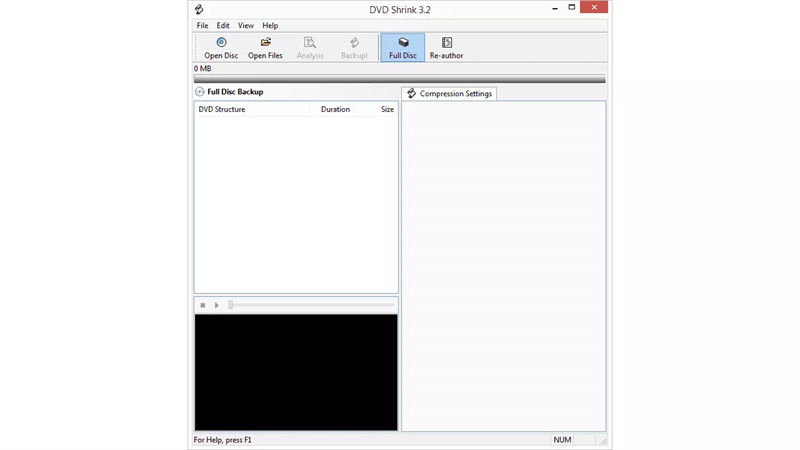 HandBrake
HandBrake is an application that not only offers video converting via file but also acts as a DVD ripper VLC. The presets of this application make it convenient to rip a video from a disc to any desired format.
The user can decide to rip any specific title according to their needs. They can also go for custom crop and quality and specific audio track options.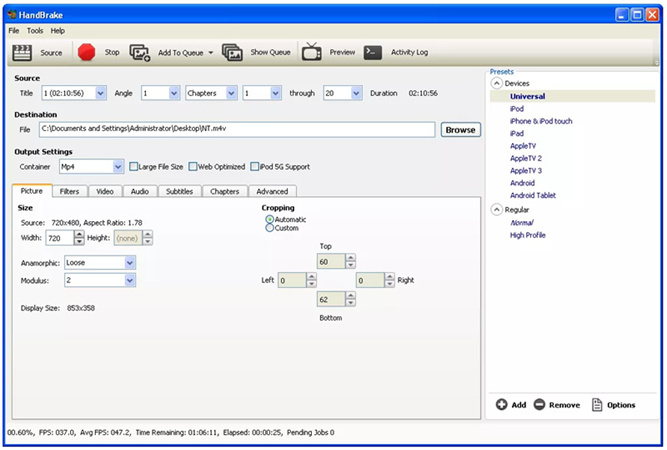 MakeMKV
MakeMKV is compatible with Windows, Mac, and Linux. It is a free DVD ripper capable of ripping a DVD or Blu-ray disc to an MKV file.
It supports files like ISO and BDMV and folders containing IFO and DAT files.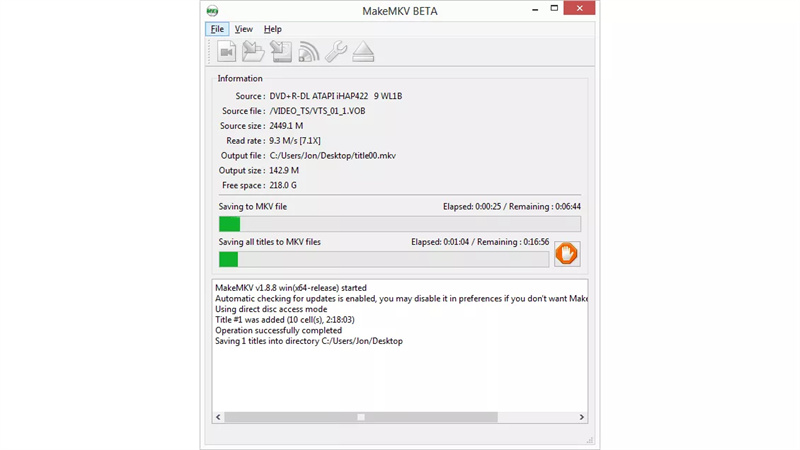 3.

Best Video Convert for You to Convert 800+ Other Video and Audio Formats

The tools and platforms discussed above might not reach the level of perfection for your VLC DVD ripper download, this is where HitPaw Video Converter turns out to be the option.

HitPaw Video Converter is a 120x faster Video Converter and HD Video Downloader. It converts video and audio files to more than 1000 formats and can download and save videos from YouTube, TikTok, and Instagram, to MP3 and MP4 in HD quality.
The application allows batch conversion for video, audio and image.
It comes with built-in rich video editing features.
It offers extensive support for various devices and platforms.
It is compatible with both Windows and Mac interfaces.
Wondering how to to use HitPaw? It's super easy! Let's see.
Step 1.Download and install the software by clicking the button below.

Step 2.Open HitPaw Video Converter and then add your files.

Step 3.Select your desired format which you want to transform your files

Step 4.Select the destination folder in the interface and click Convert to convert the video to the designated format
Conclusion
VLC DVD ripper is one classic application however now is the time for more advanced approaches. This is where applications like HitPaw Video Converter help the user. With it, you can have a VLC media player DVD ripper experience and get your desired conversions in a matter of a few clicks.