How Do I Use Videoshow Video Editor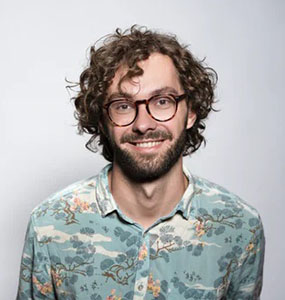 In this article, VideoShow Video Editor will be introduced in detail and HitPaw Online Video Editor will be recommended. In this era of modern smartphones with high-tech cameras, every user loves to install at least one competent video editing app to refine the captured footage. VideoShow video editor is one popular multi-platform mobile editing software that has gained immense traction lately. This blog post will walk you through its highlighted features, pros, and cons as well as a "how-to" guide to help you decide if this tool is worth your time and money. Additionally, we will also discuss a perfect alternative to VideoShow for editing videos more professionally and efficiently. Let's cut to the chase.
Part 1: What Is VideoShow
VideoShow is a popular mobile video editor for creating and editing movies in a fun and exciting way. It comes preloaded with some of the amazing filters and transitions to create interesting memes and funny videos as well as creative vlogs.
On top of that, you can add text and music to videos in a personalized way and capture your favorite moments like wedding, birthday, Valentine's Day, etc. forever. The edited video can be exported in the original or compressed quality – at least that's what the developers claim.  
VideoShow is available for free but you have to buy the premium version – or VideoShow Pro - to access all its features. The price can range from $24 for Android devices to $59 for iOS devices. And that's a heck more expensive than a lot of its competitors.
Part 2: Pros and Cons of VideoShow
Just like any video editor, VideoShow has its own set of pros and cons. Read on and find out if this software meets your requirements or not.
Pros of VideoShow
Built-in effects and transitions
Variety of text styles and fonts
Blur or modify the background
Add voice-over
Extract or mute audio
Supports 4k
Create slideshows instantly
GIF export
Cons of VideoShow
Too expensive for the features it offers
Often crashes while editing larger videos
Video quality is compromised after editing
Riddles with ads
Part 3: How to Use VideoShow Video Editor
Using VideoShow is a straightforward task and even first-time users won't face any issues in getting used to it. Here's how to edit a video clip using VideoShow:
Step 01Install VideoShow from the Google Play Store or the App Store.
Step 02Launch it and you'll see the below interface. Here, hit Edit Video and import a clip from your smartphone.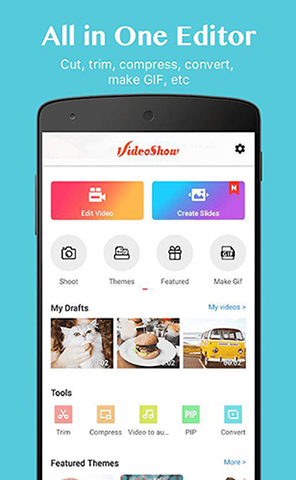 Step 03Now, you can edit the video as you want. The quick tab shows various editing tools that you can apply with just one tap.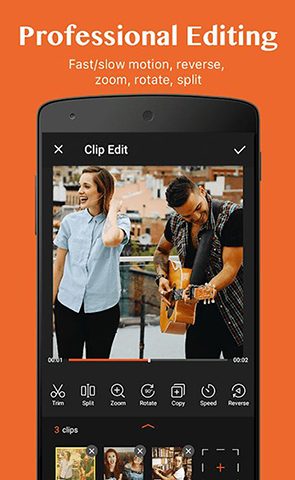 Step 04Once you're done editing, tap Export and adjust the output settings. It supports HD and 4k resolutions but that would make the video size too large.
Part 4: The Best Video Editor Except VideoShow
Now that you know VideoShow Editor is not a go-to choice for professional-level editing, why not choose a video editor that suits both beginners and professionals!
Here comes HitPaw Edimakor which comes with advanced functionalities and a sleek interface and offers tons of editing features for creating stunning videos. Whether you want to crop, cut, trim, rotate, split, or zoom a video or adjust its color grading and speed, HitPaw Edimakor got you covered.  
It has a huge library of aesthetic transitions, filters, and stickers that you can apply with just one click and make your clips even more captivating. Multi-layer video editing, advanced PIP capability, and precise timeline are its highlighted features that make it a top-ranked smart video editor for desktops.  
What makes it so popular is that users don't need to face a tech-savvy procedure to use its features – thanks to its shallow learning curve. Just install it on your computer and start editing right away without any technical complications.  
Features of HitPaw Edimakor
Out of many stellar features of HitPaw Edimakor, we are outlining a few:  
Stacked with hundreds of filters, stickers, and video transitions.
Modify the speed of video.
Rotate, mirror, and Zoom a clip as well as change its opacity.
Add background music or text to the video.
Customize the video's color, contrast, and brightness.
Advanced picture in picture mode.
Separate audio and video.
Easy to install and use.
Text Guide of HitPaw Edimakor
The best thing about HitPaw Edimakor is its ease of use. Here's how to edit videos using this remarkable tool:
Step 01Download the program from its official website or just click on the Download button below. Launch it on your PC.
Step 02The next step is to import the video files you want to edit. Then, drag them to its timeline. Now, you can apply any feature available on its interface.
Step 03To change the background music, you need to mute the audio of your video first.
Step 04Then click Sound in the upper menu, and choose the BGM you prefer.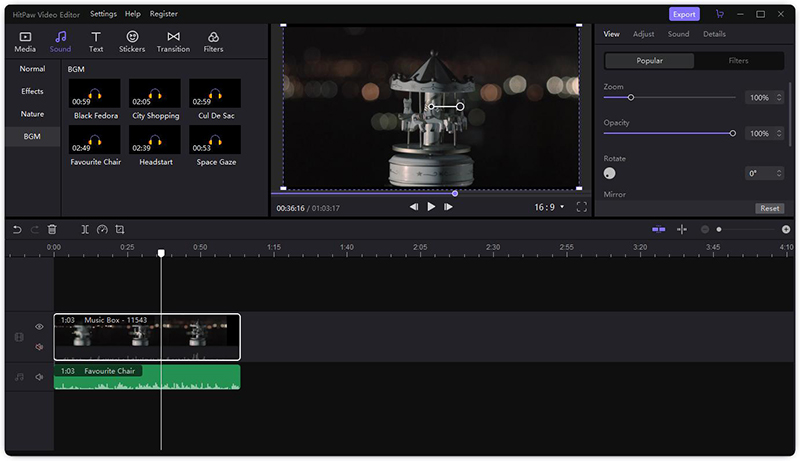 Step 05You can also add your own music to the project to change the background music of your video.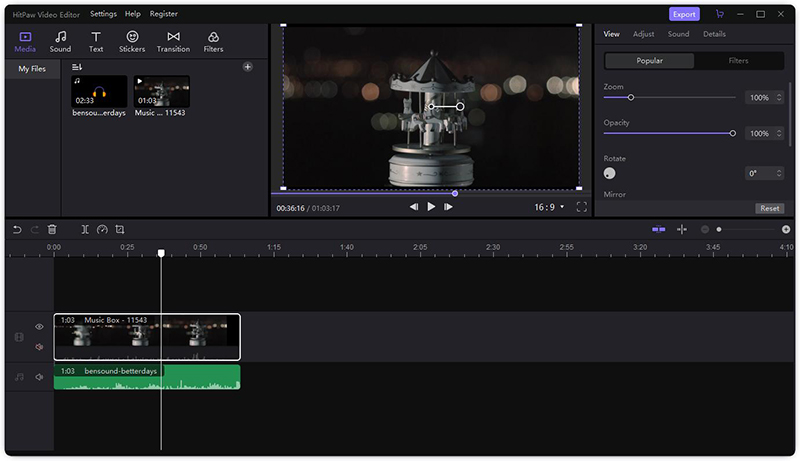 Step 06When you're done editing, hit Export to save the output video on your device.
Conclusion
To sum up, this article shows that VideoShow Editor is a handy tool for basic-level editing on your smartphone. It offers great effects, transitions, and multiple music and text choices. However, it is good only for beginner-level editing and often reduces the quality of the edited videos.

If you want to take your video editing to another level and engage your audience like never before, use HitPaw Edimakor. It is a one-stop solution for applying basic and advanced editing tools to your video clips and getting a high-quality end product.