Best Music Video Cameras and Equipment for Filmmaking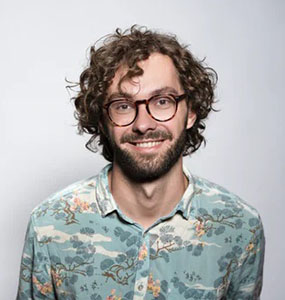 Whether you're filming videos for fun, or promotional purposes, or your own startup, you need a good-quality camera to show off your skills and build your name.
Knowing that not everyone has a   Hollywood-budget to spend on video cameras, we have compiled a list of best cameras for filmmaking that are efficient, lasting, and cost-friendly. Without any further ado, let's cut to the chase.
Part 1: Best Camera for Music Videos Highly Recommended
Below is our list of the most popular professional music video camera. Read on and find out which camera suits your requirements.
This professional music video camera features dual pixel autofocus and an advanced Super35 CMOS sensor. With an EF mount, the EOS C200 can easily be configured to give the look and control needed for various shooting angles and conditions.
Features:
Super35 CMOS Sensor
Dual Pixel CMOS AF Technology
Dual DIGIC DV 6 Processors
This powerful, ProHD camera comes with all the advanced features that you need to shoot quality music videos. Aside from offering tons of options for streaming and shooting videos, it comes loaded with a 12x optical zoom lens and several memory card slots, allowing you to achieve the best possible results while filming your videos.
Features:
Comes with Wi-Fi capabilities
Offers 4 MP 4K UHD camcorder
It has an advanced CMOS image sensor with staggering 12.4 million pixels
12x F1.2 to 3.5 zoom lens
Add overlays on your videos directly from the camera
Designed specifically for high-end recording and shooting professional videos, it is considered one of the best best 4k video camera. Its balanced body makes it easy to hold and use for any filmmaker, making it an ideal camera for to do fast-action shots for music videos.
Features:
Comes with a high-end 4k global shutter sensor
Designed with an EF mount
4000 x 2160 resolution for up to 60p
Super-35mm CMOS Sensor
12G-SDI Output and multiple input options
Want to showcase your video shooting skills or want to have fun with a versatile SLR that you can use anywhere, get Canon EOS 80D DSLR. It is a great option for 45-point enthusiasts and offers high-speed, highly precise AF in virtually any kind of light.
Plus, this best video camera for live music provides almost 100% coverage and a comprehensive image data thanks to the advanced Intelligent Viewfinder.
Features:
SLR photography with ease
The 242 Megapixel (APS C) CMOS sensor
It has a 45 point, all cross type AF system
Built-in wireless connectivity
Canon EOS 5D is one of the best video camera for music videos for both professionals and amateurs. This 4th series camera has advanced multiple operational enhancements to shoot perfect videos and convert your ideas into realities.
With its dual pixel CMOS AF, users can choose both still and 4k video capturing in full HD. Plus, its Tracking and Metering technology is considered among the very best in the world of video photography.
Features:
Grabs 4k images
Users can shoot in 4k motion at either 30p or 24p having 4096 x 2160 resolution
CMOS sensor in a 3.4 MP full-frame
Touch screen LCD module with dozens of options
Part 2: Top Picked Music Video Cameras on A Budget
Want a budget-friendly 4k music video camera? Here are our top picks of economical video cameras that everyone can buy.
Canon M10 is a perfect option for beginners who want to film quality music videos. Don't get confused by its low price, this HD music video camera still delivers breathtaking details even in challenging lighting situations.
What's more, you can take HD photographs and shoot movies at 1920x1080 resolution in both 24p and 30p.
Features:
18.0 Megapixel CMOS (APS-C) sensor
Easy to customize settings of contrast, warmth, and filter effects
Built-in Wi-Fi and NFC capability
ISO 100-12800 (expandable to H: 25600)
DIGIC 6 Image Processor
Another affordable music video camera 4k to shoot stunning music videos. This camera is an ideal choice for users who love to record videos in outdoor conditions. Expect crystal-clear audio and pro-quality photo capture combined with quick transfer of footage to your GoPro Plus cloud account for editing.
Features:
Voice control, touch display, and waterproof design
Rechargeable Battery (HERO5 Black)
Use commands to adjust angles and recordings
Rechargeable Battery (HERO5 Black)
Compatible with 30+ GoPro official mounts and accessories
Part 3: What Equipment Do I Need to Make A Music Video
For an individual seeking to shoot professional-looking music videos, here is a list of music video camera equipment that they need.
3.1 Tripod or Gimbal Stabilizer
First of all, get a tripod or a gimbal stabilizer to hold your camera still. One cannot expect a clear and sharp footage without a still image stabilization and that's what a tripod and slider is for. Get an enter-level tripod for your music video recording camera and if you're using an iPhone for shooting videos, buy an iPhone video stabilizer.  
3.2 Video Lighting Kit
A video lighting kit is an inherent part of any video equipment gear bag. Most high-quality camera kits are equipped with necessary lighting items but if your camera doesn't have it, buy lighting stands, lights, and carry cases to shoot perfect videos.
3.3 Interchangeable Lenses
Always keep a couple of interchangeable lenses to ensure you have a wider choice of image-capture capabilities.  
3.4 Speakers
A captivating music video isn't possible without clear and high-quality audio. Make sure you have the best audio recording tool along with DSLR camera. Using a quality mic like RODE is a great way for better background sound recording.
3.5 Extra Batteries & Memory Cards
Always keep 4-5 extra batteries for emergencies as you never know when you get the perfect conditions to shoot stunning music videos. Similarly, stock a couple of memory cards to ensure your camera never gets out of memory during the filing process.
3.6 Video Editing Software
Getting a perfect footage for your audience is impossible without the most important element of your video editing production – a professional editing software. With just one quick search on Google, you'll find tons of amazing editors, but we recommend you to go with HitPaw Edimakor to get the best results.
Part 4: Best Video Editing Software to Make an Attractive Music Video
When it comes to high efficiency, ease-of-use, impeccable editing features, and intuitive interface, HitPaw Edimakor stands apart. The best thing about this simple yet feature-rich software is that it doesn't compromise the video quality after editing it.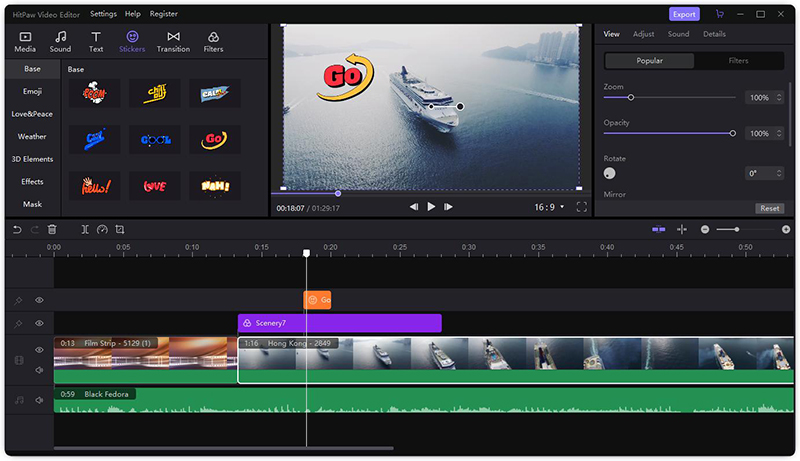 Key Features of HitPaw Edimakor
Here are some of the amazing features of HitPaw Edimakor.
1

A huge library of aesthetic filters, effects, stickers, and transitions

2

Multi-layer video editing

3

Precise timeline and unlimited tracks

4

Provides various text options to design your own watermark/logo

5

All basic-and advanced video editing tools; pan&zoom feature can make videos more professional with camerea movement effect

6

Support imputting many kinds of video and audio formats
Conclusion
To sum up, this article has provided a curated list of best video camera for music video that anyone can use with ease. The list includes both expensive and budget-friendly camera options. Choose the one that meet your requirements.   
Also, use HitPaw Edimakor to enhance your footage with stunning filters, effects, and transitions to captivate your audience.