Easily and Quickly to Extract the Audio from Video on Your iPhone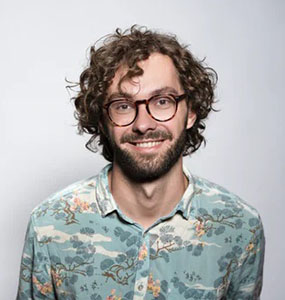 Do you often use iOS devices to record videos just to capture the voice of your idol? But sometimes only the audio part of the video file is needed, not the video itself or the picture. Of course, there are other reasons, you need to extract the audio from the video for appreciation. The following should teach you how to extract audio from video on iPhone.
Part 1: How to Extract Audio from Video with a Video Converter 
One of the simplest and easy-to-operate methods to extract audio from various types of videos is to use iPhone Video Converter-HitPaw Video Converter. You can flexibly extract audio from videos in MP4, AVI, M4V, MOV, and 500+ formats with the help of its video converter. As a video resolution converter, HitPaw Video Converter converts files to any format losslessly at the fastest speed.
Follow the steps below to extract audio from iPhone videos.
Step 01Launch HitPaw Video Converter on your PC, and click "Add Video" in the left corner.
Step 02Go to the settings function of the video tab, select the iPhone model in Device from the list in the left pane, and then select the resolution you like from the right.
Step 03Click Keep all audio tracks at the bottom of the video edit bar. If you don't like the audio in this video, you can choose No audio, or add your favorite music, and set the time period for deleting or inserting audio in the video.
Step 04Then click Convert or click Convert All to convert videos in batches. After completion, you can view the converted MP3 file on your computer.
Step 05After the conversion is completed, the video will go to the "Converted" tab from the top, and you can view the converted file. If you are not satisfied with the video, you can click "Add" to edit the list to edit your video as needed.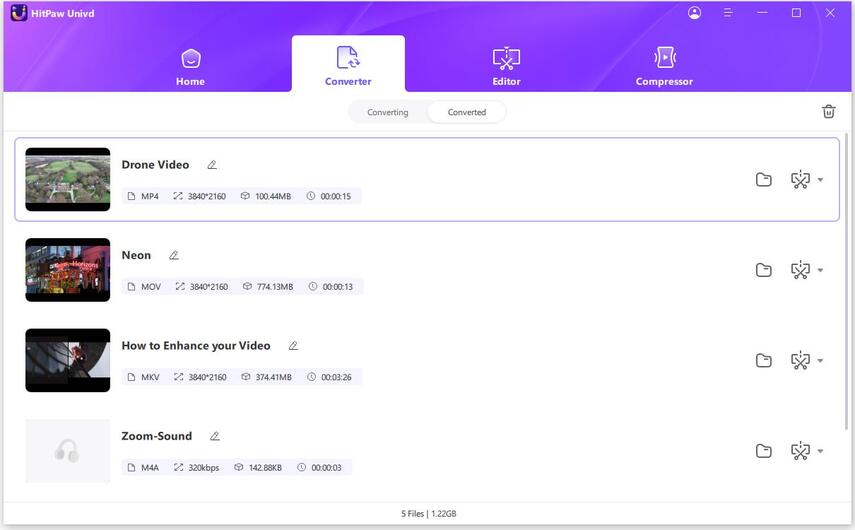 Part 2. How to Extract Audio from Video on iPhone using Readdle
Documents is an application developed by Readdle. This app is a tool that can manage all your media files, in addition, you can interact with your media content directly from this app, because it is not just a media player. It is also a multifunctional tool that can be kept on the iPhone. It can replace other applications. But how to use this document to extract audio from video on iPhone? You can follow us to browse.
1

Open your document software.

2

Search for the video you want to convert to audio in the gallery.

3

Open your video and click the "Video Action" icon in the upper right corner of the screen. The icon looks like a square with two gray bars and two white dots.

4

Click the "Extract Audio" option in the selection menu, and then select the "Extract mp3 file" option.

5

Now that your audio has been extracted, you can view your audio in "Show in my files".
Part 3. How to Extract Audio from a Video on iPhone with the Shortcuts App
To introduce another practical method is to use the Shortcuts application, which is a commonly used application for iOS automation. You can choose from hundreds of actions for our custom tasks. You may not know how to use it. This article will show you how to create a shortcut to extract audio from a video step by step.
1

Download the Shortcuts app from APP Store on your iPhone and install it.

2

Then open the Shortcuts app. Select "My Shortcuts" and click "Create Shortcut".

3

Then add the Encode Media action.

4

Click the "Encode Media" action to see more options. From there, turn on audio only. The default format is M4A, you can change it to other formats.

5

Add a save file operation to save the audio extracted from the video. Now you can click the "Play" icon to run this shortcut and select a video from your photo application to make an audio-only version.
The Bottom Line
Now that you have this article, I believe you already know how to extract audio from videos on your iPhone, and you can use all the videos you want. We recommend that you use HitPaw Video Converter whether it is a convenient tool for extracting audio from classroom recordings, business instructions or how to extract audio from youtube video on iphone. You can then use the extracted audio and edit them with other videos and audio.
FAQs about Extract Audio
a. How can I extract audio from a video for free?
Yes, you can use Pazera Free Audio Extractor, as the name suggests, which is free software for extracting audio from video files. But the tool is only available for Windows. If you want to extract audio from your phone then I recommend you to use HitPaw Video Converter which to help can you extract audio from video on iPhone.
b. Can VLC extract audio from video?
VLC can extract audio from any of the many input sources it supports. It can be used to extract audio from common video file formats such as MP4. You can save the extracted audio to MP3, OGG and many other audio formats.