Best Voice Changer for Gaming Software Recommended 2023
Wouldn't it be excellent if you could double your PUBG pleasure by just disguising your voice? The dilemma is, how do you apply effects and change your voice's pitch? A voice changer for gaming, on the other hand, is a certain way to annoy your pals when playing games. Using the best voice changer for gaming software, you may change your voice and record it in real-time while live-streaming on Discord, Skype, and other platforms. This post will provide you with the most excellent voice changer for gaming android tools you can use to make online gaming more enjoyable.
Part 1.

Why Use a Voice Changer?

Gamers and broadcasters use a voice changer mic for gaming to add particular vocal effects or even play pre-recorded sounds. Apart from that, there are a variety of additional reasons why individuals like to employ voice changers.

Some individuals choose to use a live voice changer for gaming android because they wish to remain anonymous online. They may achieve this effect by utilizing one. Some individuals wear it to conceal their gender as well.
Part 2.

8 Best Voice Changer for Games, PC, Mobile

Software that alters the pitch or tone of a user's voice is known as a voice changer for gaming. It may get used to recording audio and sending it to others through email or social networking platforms such as Discord, Skype, Steam, or gaming trolling. These applications provide a basic UI with a large selection of real-time effects.

The following is a hand-picked list of the Best Voice Changer for gaming mobile, along with popular features.
1. HitPaw Voice Changer
HitPaw Voice Changer is a simple voice changer for gaming that works nicely with Discord and other chat apps like Skype and Steam. HitPaw Voice Changer is a comprehensive sound modification system. It may operate in the background and change any voice coming in via the microphone or other connection. It's straightforward and quick to set up. The app works with all versions of Windows. Although we wish it had more sound options, we would still suggest it because of its simple UI.
Features:
A sound player that may get used to playing a variety of sounds
To convert text to speech, use the Voice Assistant
Control and manage the music played by your backdrop microphone
Choose from a variety of voice effects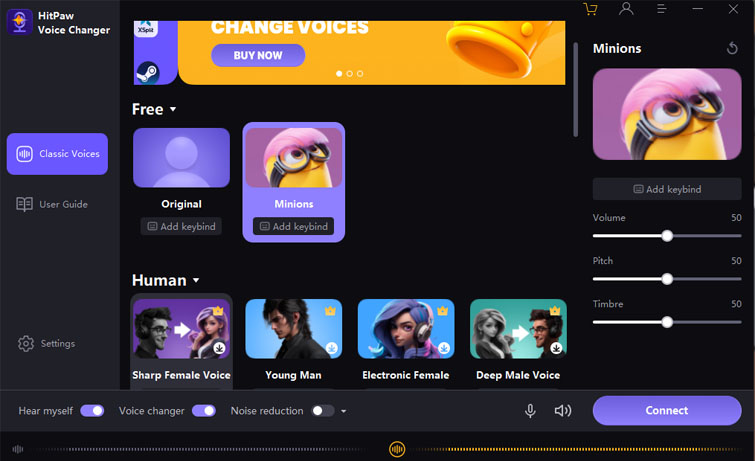 2. VoiceMeeter
VoiceMeeter gets mainly designed for sophisticated users. We're talking about users who are familiar with audio mixing. You may use this program to create an audio product that best meets your needs. VoiceMeeter is not for the faint of heart. We only suggest it to those with working experience in an audio mixing software. If its main disadvantage is its intricacy, its most cherished selling feature is its intuitiveness in developing a bespoke new audio effect.
Features:
Installation is quick and straightforward.
Support Interfaces such as MME, DX, KS, and ASIO
It is entirely free to use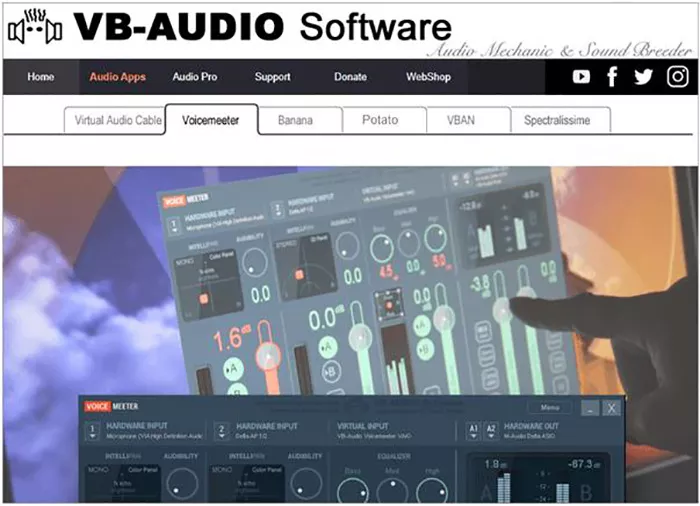 3. MorphVox
MorphVox outperforms all other voice changers for gaming. It's capacity to produce precise, high-quality audio without placing a strain on the CPU. To generate the best sound effects, the app even mimics your speech. MorphVox is also a work in progress. In addition to its standard capabilities, MorphVox now supports MP3 reading, restoring files in the same folder, improved list management, plug-in compatibility, and multiple user support.
Features:
Select from a variety of high-resolution sound effects
Sound effects may get sent using quick keys
Background cancellation that is ultra-quiet
Online game streaming optimized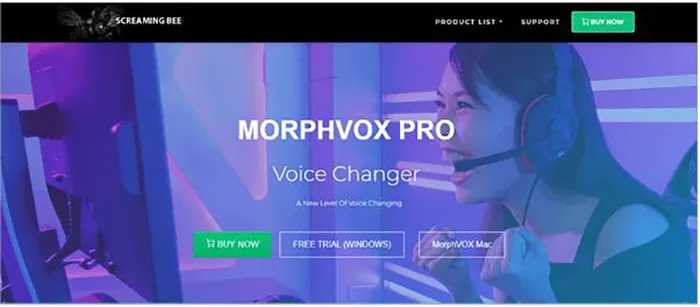 4. Voxal Voice Changer
Voxal promotes itself as the go-to program for changing or masking your voice on almost any online gaming or conversation site. It performs well in this regard. The tool provides users with an unlimited number of options for changing their voice. Voxal allows you to sound like a girl, a baby, or a devil in a matter of seconds.
Features:
Select from a wide range of sound effects
All programs have the same parameters
Effects get applied in real-time
Make your voice effects
CPU use is minimal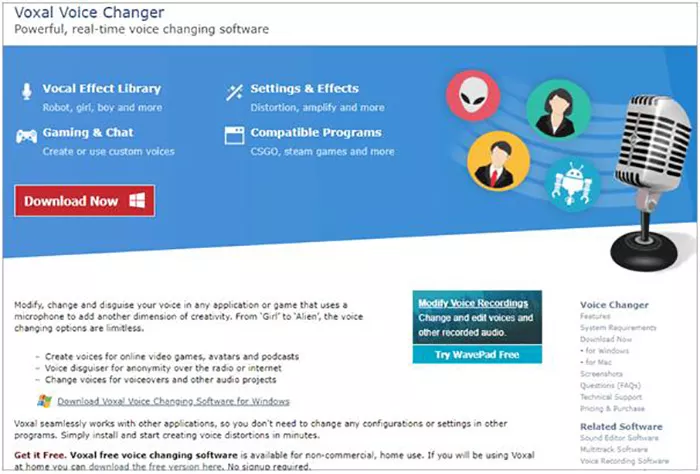 5. Voice Changer With Effects
Now there's an app made exclusively for Android users. The tool is easy to set up and use as a gaming voice changer for android. You may use a variety of choices to mask your voice, as well as add effects for sheer enjoyment. You may use the program to import pre-recorded sound and adjust it to your liking. Over 40 distinct voice effects are included in the package. The tool is capable of interacting with Android chat apps.
Features:
Pre-recorded audio may get imported
Set ringtones and caller songs
Create speech from text
Share the final product on social media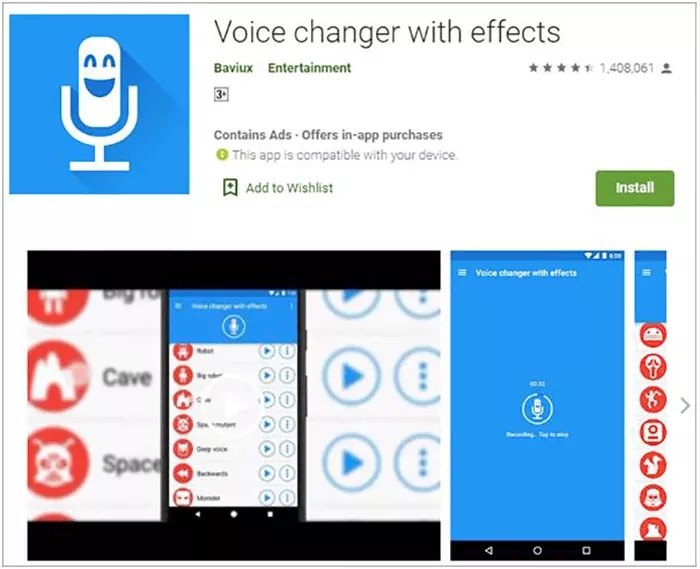 6. Discord Voice Changer
Discord Voice Changer bills itself as an entertainment software, and it's easy to see why when you look at its library of voice effects. Discord Voice Changer is a massive library of voice effects that may get used to hiding your true identity. You may make yourself sound like an alien, an animal, or any of your favorite pop-culture figures like Yoda or Robocop, among other things. It has a comprehensive and straightforward user interface that enables users to discover their desired sound quickly.
An unlimited number of voice effects you may use
The user interface is attractive and straightforward
Sound effects may get applied in real-time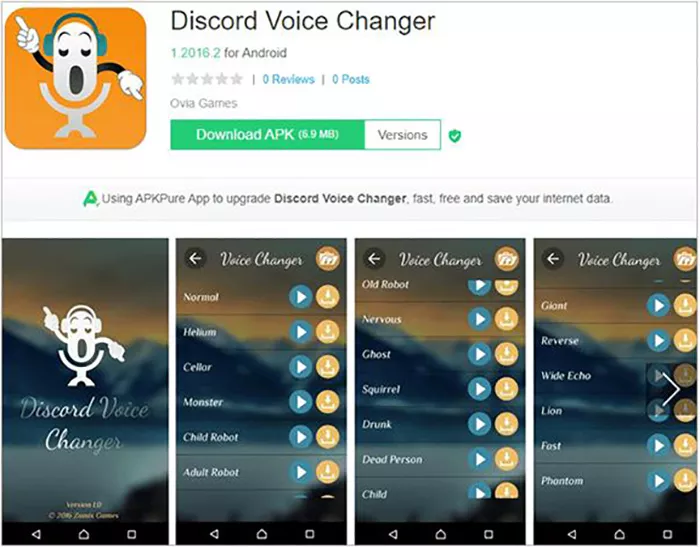 7. AV Voice Changer Software
AV Voice Changer for gaming android enables you to alter your voice and make it unrecognizable to your audience. You can make yourself sound like a lady, a kid, or a robot. The application offers a variety of speech preferences and voice effects to pick from, allowing you to create a distinctive voice each time you use it.
Features:
Voice editors Voice recorder
Make your sound effects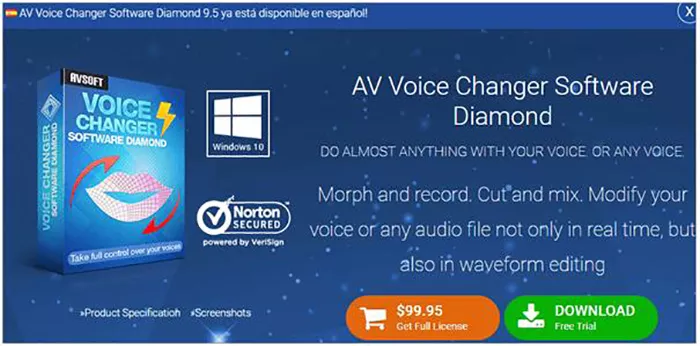 8. Super Voice Editor
Super Voice Editor is an intelligent voice editor that records and modifies your voice to make it seem entirely different. You may quickly alter your recorded voice to make it seem like a baby, a monster, or a popular superhero figure of your choice. Apart from the apparent benefits, the program also functions as an excellent mp3 cutter and audio editor. It enables you to reduce your mp3 audio clip and add speech effects to your uploaded audio. The technology may also significantly alter your singing voice, making it sound more in tune and melodic than it would without.
Features:
Audio recorder
MP3 chopper
Editor of sound
Tuner for audio
Chat apps may alter their voices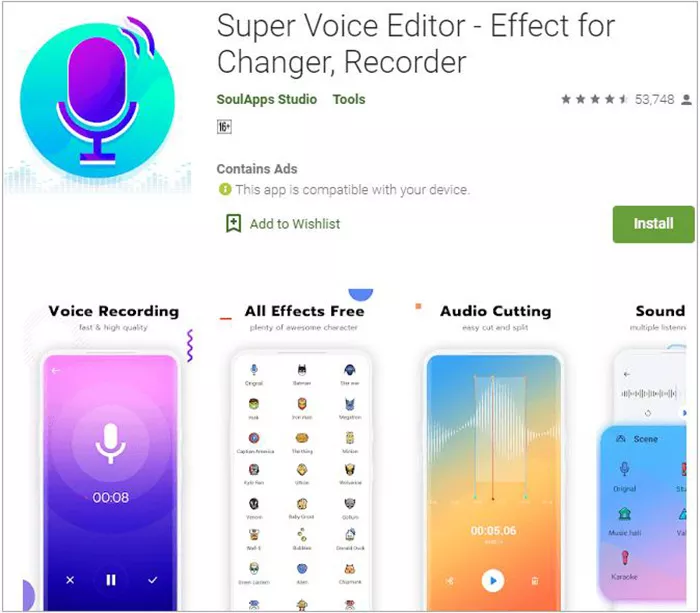 The Bottom Line
Voice changer for gaming are entertaining gadgets that, strangely enough, also serve a proper, practical function. These technologies may get used by back-end contact center staff to mask their voices, assist gamers to remain anonymous on streaming platforms, and aid with the same on chat apps like Discord and Skype. HitPaw Voice Changer is the best voice changer to enhance your gaming experience.