Best 4K Video Editor Tools for Windows/Mac/Android/iPhone/Online 2023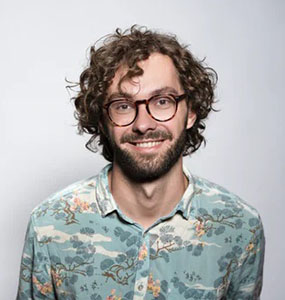 Gone are the days when video editing was the domain of professionals and tech-savvy users. Now, everyone can make a captivating video while sitting at home using a competent video editor.
With the ubiquity of video editors on the internet, it's not a straightforward task for beginners to choose a perfect editor. Given this, we are here with a list of the best free 4k video editor software that anyone can use regardless of their skill levels.
Part 1: Top 2 Free 4K Video Editor Windows
Below are the two most sought-after 4k video editor tools for Windows in 2023.
1. HitPaw Edimakor
When it comes to the best 4k video editor Windows, HitPaw Edimakor stands apart. It is easy to install and use, user-friendly, and it comes with an intuitive and sleek interface.
Besides all basic editing features, HitPaw Edimakor offers multi-layer video editing, advanced picture-in-picture mode, precise timeline, and many audio editing tools as well. You can apply tons of aesthetic filters, transitions, and effects to a video clip with just one click and on top of that, add cinematic titles and text of any sort.   
Features of HitPaw Edimakor:
Cut, crop, mirror, trim, resize, rotate, and other basic tools.
Provides precise timeline for effective editing.
Multi-layer video editing has never been easier because of its unlimited tracks.
Easy-to-use design is perfect for new creators.
Creates a picture in picture video
24/7 customer support
Exports in 4k resolution
2. Adobe Premiere Pro
The name Adobe Premiere needs no introduction in the world of professional video editors. It is used by pro editors all around the world, thanks to tons of basic-and advanced editing tools it offers. There's nothing you can't do with this tool to take your videos to the next level.
However, its premium package starts at $20/month which is quite high. Plus, the beginners have to spend significant time getting used to its interface.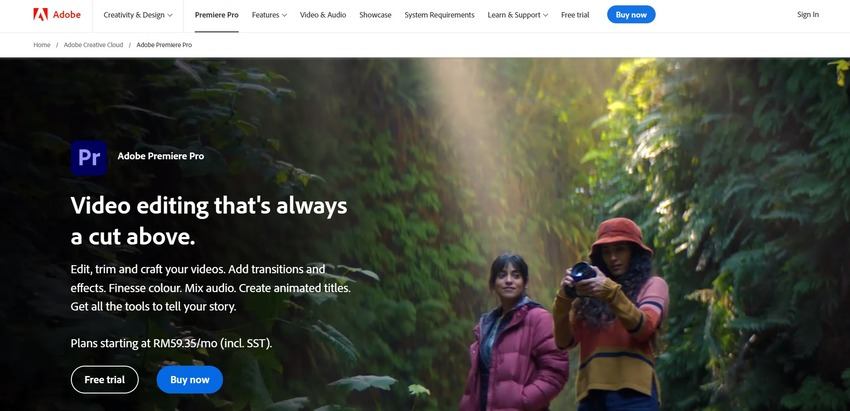 Features of Adobe Premiere Pro:
High-resolution video editing
Advanced Motion Graphics templates
Video titling and graphics
Adjust colors and lights
Export the video in multiple formats
Part 2: Top 2 4K Video Editor Mac
Want to edit your videos on Mac in a jiffy?  Read the below two tools and find out which one suits your requirements.
1. Apple iMovie
Apple iMovie is an open source 4k video editor for Mac users. It combines professional themes, filters, and effects, and a sleek interface. Since iMovie supports 4k, it is a great place to start for novice filmmakers to do basic editing.
What makes it so special is that users can continue working on the same project on any Mac or switch over to iPad or iPhone without any hassles.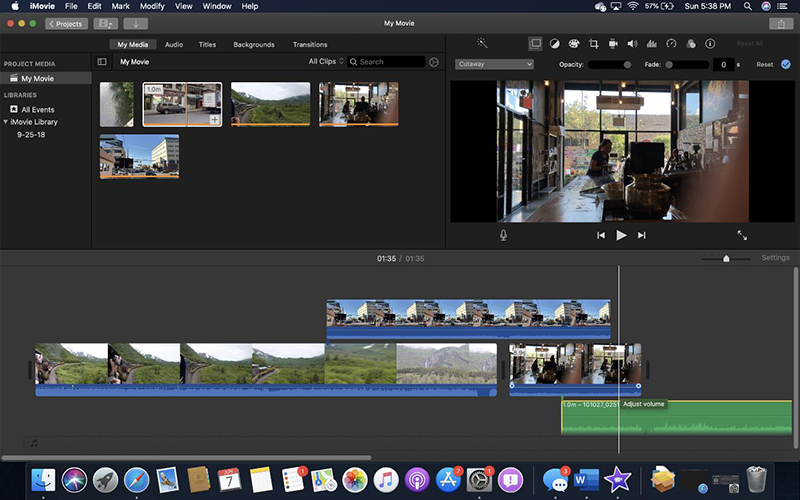 Features of iMovie:
Supports 1080p and 60 fps shots
Advanced storyboard-based movie making tools like Movies and Trailers
Color grading
Speed, green-screen effect
2. Final Cut Pro X
Final Cut Pro is another heavyweight video editor that comes preloaded with many professional-level editing tools. With this software, creating, editing, and producing a high-quality video is a simple task. Its interface opens you to time-saving features and high-performance video editing for any video format.   
Again, this tool comes at a hefty price tag which is a deal-breaker for many users. Plus, its interface is not beginner-friendly or suitable for basic-level editing.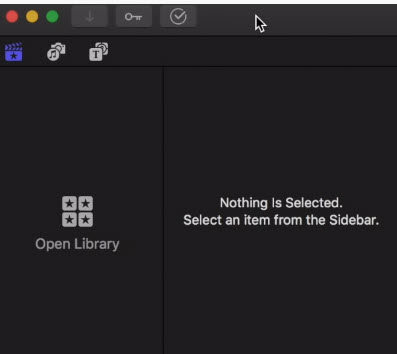 Features of Final Cut Pro X :
Batch sharing
Wicked-fast graphics
Automatic video noise reduction and color correction effects
Comparison viewer
Stunning 360° transitions
Add captions or text easily
Part 3: Top 2 4K Video Editor Android
If you're an Android user, here are the two most efficient 4k mobile editors to edit videos like a pro.   
1. VivaVideo
Having over 100 million installs, VivaVideo is a powerful 4k video editor Android to make high-quality videos. It lets users trim, cut, crop, videos easily and then apply effects, filters, stickers, and text and titles on them.
You can also make slideshows, 10 seconds cool-short music videos as well as create amazing vlogs with stylish themes.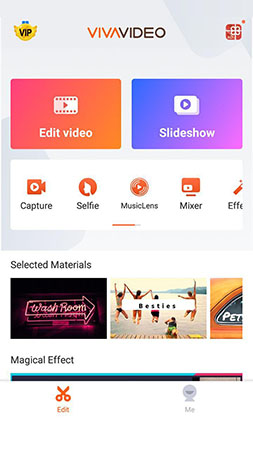 Features of VivaVideo:
All-in-one video editing app
A built-in stock of filters, effects, and stickers
Supports 0.1 - 10x video speed change
Create blur backgrounds
2. KineMaster
Another top-ranked video editor 4k Android that comes with a multi-tracked timeline and full drag-and-drop support. Adding transitions, texts, filters, stickers, voice-overs, and animations is a one-click job using KineMaster.
What's best is that users can save the videos in 4K 2160p at 30FPS or share them directly on YouTube, Facebook Feed, or Instagram Stories.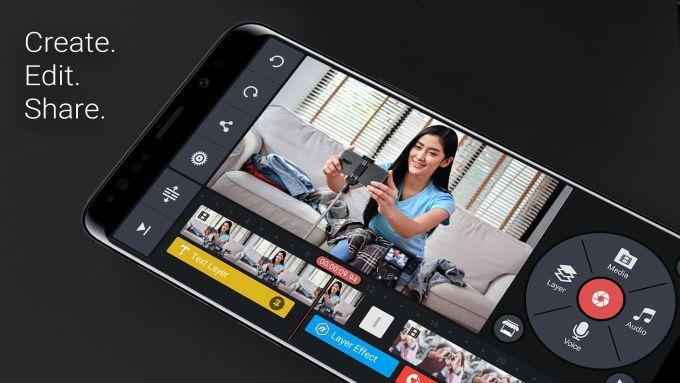 Features of KineMaster:
Offers thousands of downloadable transitions, effects, videos & images, stickers, fonts, and animations from the KineMaster Asset Store
Offers color filters and color adjustment tools
Easily cut, splice, and crop your videos
Add motion to layers
Add reversing, speeding up, slow-motion, and other blending modes
Part 4: Top 2 4K Free Video Editor on iPhone
The App Store is full of amazing 4k editors. We have shortlisted two user-friendly tools for you.   
1. InShot
Inshot is an open source 4k video editor for iPhone users. With 4.9 ratings and 1.4 million reviews, the app speaks for itself. It is equipped with advanced tools such as the latest filters, effects, backgrounds, frames, video cutters, music, overlap text, for making a perfect video.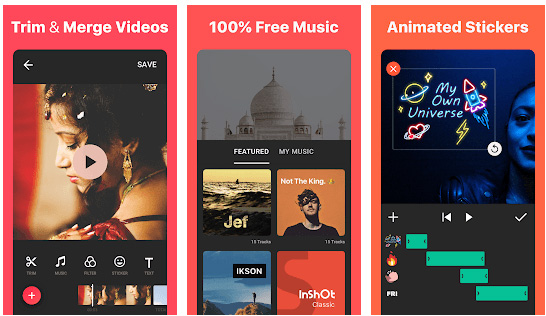 Features of InShot:
Beginner-friendly
Tons of video filters and transitions, and sound effects
Combine multiple clips and apply transitions
Adjust video speed
2. Splice
Splice has been a popular iPhone 4k video editor for quite some time now, Don't get confused by its simple interface, it offers all the amazing editing tools that you expect from a quality mobile video editor.
With just one tap, you can trim and crop clips, add slow-motion effects, and overlay multiple clips as needed.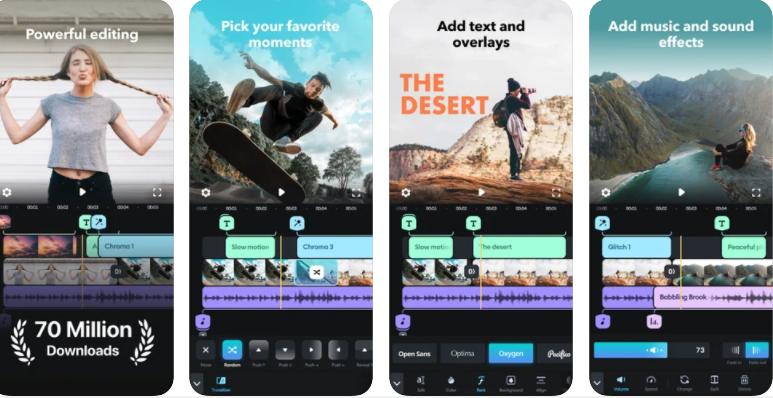 Features of Splice:
Trim, cut, crop, rotate clips
Adjust playback speed
Animate your clips
Add title slides, text overlays, and a custom outro
Make slideshows
Part 5: Top 2 Online 4K Video Editor
Don't want to go through the hassle of downloading any third-party tool for 4k editing? Here are two online 4k editors that you can use on any browser.
1. FlexClip
FlexClip tops the list of powerful online 4k video editors with no watermark. It takes you just a matter of a few minutes to edit your video clip and save it on your computer. Aside from that, FlexClip offers millions of free videos and stock images that you can use in your clips.
Plus, it provides built-in templates for various social media platforms including Facebook, YouTube, Instagram Stories to create professional-looking videos quickly.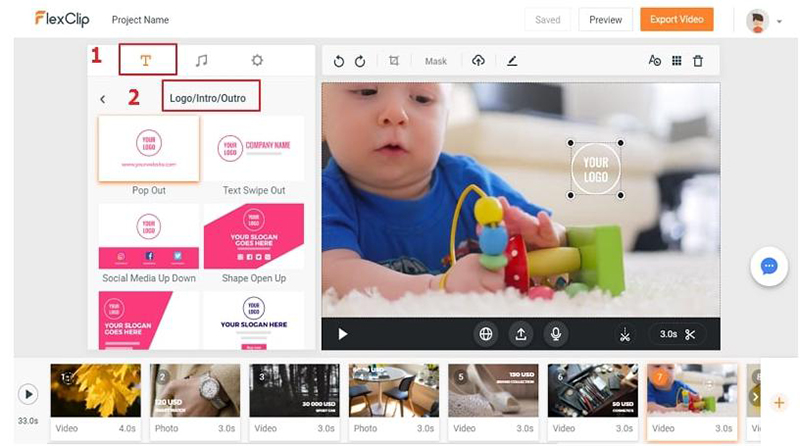 Features of FlexClip:
Many basic video editing tools
Aesthetic filters, fonts, and smooth transitions
A royalty-free library
Built-in screen and voice recorder
2. Clipchamp
Clipchamp is a popular online 4k video editor designed for entry-level video editing. Thanks to its intuitive interface, even beginners can create a stunning video in a short time. Other than editing tools, Clipchamp provides a built-in video converter, video compressor, and screen recorder including a webcam.
Users can either save the output file on a computer or export it directly to Google Drive or other platforms.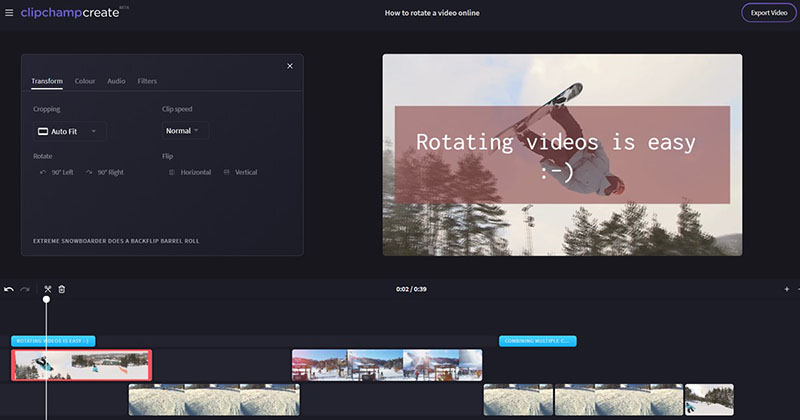 Features of Clipchamp:
Edit, rotate, trim, flip, and crop
Add transitions, effects, text, and overlays to your videos
Built-in screen recorder
Supports loop video and GIF
A huge stock library
Conclusion
With this article at your disposal, you'll never face any issue in editing your footage in 4k. You can rely on any software to get the job done. What's best is that some of the 4k video editor tools discussed above are 100% free.
As far as our recommendation goes, use the premium version of HitPaw Edimakor to create a captivating, Hollywood-grade video with just a few clicks.