How to Convert Your WebP to JPEG Easily and Fast in 2023
Converting WebP to JPEG is not rocket science and with the right tool in hand, you can convert your files within seconds. But before we review these tools and learn how to convert WebP to JPEG, let us understand what these formats mean.
1.

What are WebP and JPEG?

WebP is the very latest image format in the sector. It offers superior image compression in terms of lossless and lossy on the web. Web developers and webmasters use it to create richer and smaller images to allow faster web speed.
In the WebP vs JPEG competition, the WebP format achieves an average of 30% more image compression compared to JPEG
It has a faster loading time due to its smaller file sizes
Pages with image format in WebP load faster than any other format
JPEG is another format that is a more common method for lossy compression for digital images. The images produced by digital photography primarily use JPEG.
JPEG images are great in terms of their compatibility with almost all software and devices
It delivers vibrancy and high resolution
2.

5 Online Video Converters - Convert WebP to JPEG and Vice Versa Online

Converting JPEG to WebP and vice versa is a relatively smooth job. There are numerous online tools that can help you with this task. Some of the top tools for this are:
Convertio
Convertio is one of the most user-friendly web-based converter tools. It works with numerous formats and is compatible with videos, archives, images, presentations, vectors, and ebooks.
It allows the user to convert any file they wish with the added convenience of online working. The tool has no platform restriction and works effortlessly on Windows, iOS, Android, Mac, and Linus along with many other platforms.
It comes with a built-in OCR tool
It functions on multiple platforms
It offers fast batch processing
Ezgif
Ezgif is an online GIF creator and editor. This tool allows easy editing of GIF images for free. It also offers features for cropping, resizing, optimizing, and converting GIFs without any hassle. Ezgif is also useful for applying effects to your GIFs and optimizing the files.
Ezgif comes with a simple and user-friendly interface allowing users to navigate through the tool in an easy manner
The tool supports conversions like GIFs to MP4s
Clouconvert
Cloudconvert is an online file converter that converts files in over 200 different formats. It is compatible with documents, images, ebooks, CAD files, and videos.
Cloudconvert offers great data security and offers high-quality file conversion. It is also used for optimizing files, capturing websites, and creating and extracting archives.
It offers provisions to store all your files directly on the drive
It offers secure and reliable data storage
It allows developers to integrate Cloudconvert into their websites or apps with Cloudconvert's API
Online convert free
Online convert free provides file and document conversion tools. Currently, the service interface is available in 15 languages. Tens of thousands of users use the service daily.
The online convert free file conversion service has one of the most extensive lists of supported formats. All 1500+ transfer directions are available to users for free.
It allows the user to work on multiple projects at once
It is available in multiple languages
It is very comprehensive and suitable for beginners
3.

The Best Stable WebP to JPEG Converter to Handle Your Photos Efficiently

Apart from all these tools, what else can be an ideal option for a WebP to JPEG converter? HitPaw Video Converter is the ultimate answer.

HitPaw Video Converter helps convert videos to more than one thousand formats and it allows audio editing along with other attractive editing tools. It also helps convert your images to jpg, png and other formats in a seamless manner. This converter is super easy to use and comes with numerous benefits.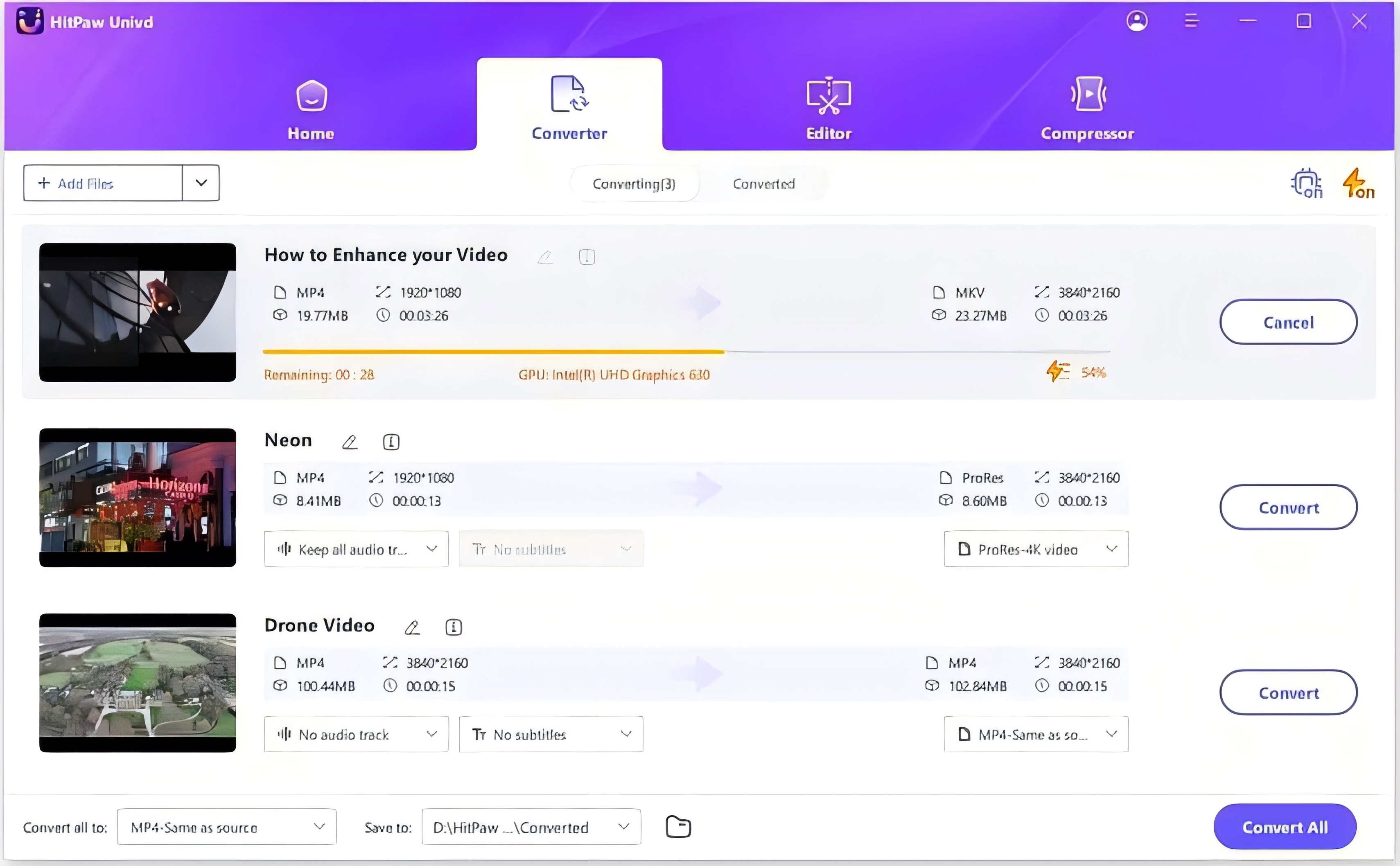 Wondering how to save a WebP as a JPEG ? HitPaw will do that for you.
Step 1.Download the application and install it on your system

Step 2.Once the installation is done, upload the original WebP image you wish to convert

Step 3.Select the required format from the given options

Step 4.Click on the export button and the final file will be downloaded
Conclusion
WebP to JPEG conversions are a super easy affair and in this article, we have compiled a list of the top tools for you. HitPaw Video Converter shines through the whole of this list with its exceptionally great features and ease of use. So next time you need to convert WebP to JPEG, you know you can simply complete the task in a few seconds.