How to Colorize Black and White Photos into Vivid Ones?
Back in the 1950s, technology wasn't that much known to the people as it is now popular among people. Due to this, people have acquired colorization techniques. These skills have enhanced the visual appearance of black-and-white photos.
However, it is quite tricky when you colorize black-and-white photos manually. For your ease, many AI-based tools are available in the market that can ease you in this regard. Here we have explained the most popular ones so let's delve into the details.
1.

4 Popular Methods to Colorize Photo Online You Should Know

That being said, using an online photo colorizer also adds to your feasibility. You don't need to install anything on your computer just visit the website and let that image colorizer do its job. Here are 4 popular online tools which you must consider.
Cutout
With this AI-based tool, you can colorize photo online. No matter whether you have too old family photos, historical figures, ancestral photos, or old movies, you can bring back the soul to these photos with colorization.
Moreover, it adds stunning colors which look natural. You can have your colorized photos in a few seconds without learning any colorization techniques.
Colorize images online
This Ai based tool uses deep learning and image coloring algorithms which let you colorize a photo online. With this feature, you can add realistic colors to your old black-and-white images.
Additionally, it comes with an intuitive and easy-to-use interface to help you do the process without any help.
Image colorizer
Its ai colorization algorithms assist you in filling colors to your black and white photos which don't look appealing anymore. You can colorize photos online and enhance them as well by accessing its free version which helps you to see its functionality and results.
However, this tool doesn't accept photos of more than 5MBs so if you have an image larger than this size then compress it first and then try uploading it on the image colorizer tool.
Fotor
This online photo colorizer adds brilliant colors to your black-and-white photos in one click. Not only it supports you in coloring your pictures but also restores old photos.
All it takes from you is uploading of images and starting the process to turn black and white photo to color. Its AI feature will bring life back to your boring pictures automatically in seconds.
内容
2. How to Colorize Black and White Photos with Adobe Photoshop
Create a new layer
To start, you need to make a layer before you start working on your source image. In this way, you will always have your original image to see. After that, use layer masks to add the colors of your choice to each part of your image.
3.

AI Colorization - Best Method to Process Your B & W Photos

Using an AI-based tool for image coloring helps you a lot in colorizing black-and-white photos and ultimately makes up for your regrets. You can satisfy your curiosity using such tools to add color to black-and-white photo and enjoy the process.

HitPaw Photo Enhancer is one of the highly professional AI-powered tools. This software smartly analyzes your photo and colorizes it using built-in algorithms. So, there is no human involvement in colorizing photos. This looks so easy to watch the final product but it analyzes your pictures deeply and works accordingly.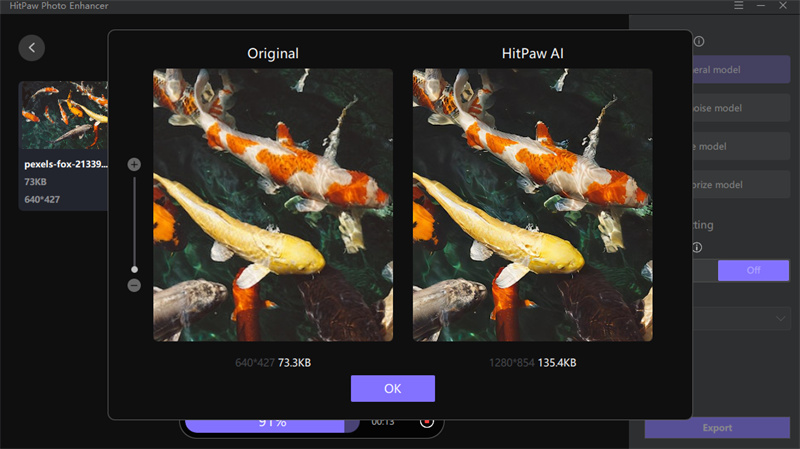 Conclusion
With that, we will end this discussion to colorize black and white photos. We hope this article helped you in deciding the best tool to colorize your precious old pictures. We highly recommend you HitPaw Photo Enhancer since it is a time saver and gives you quality results in a few seconds.