How to Colorize Black and White Videos using Video Colorize AI Easily
Bringing back old black & white videos to life is always thrilling. While black & white videos have their vintage charm, colorizing them and giving them a modern touch is always preferable. Thankfully, AI technology has made it possible to fill color into your dull videos and make them look modern.
One of the biggest reasons people want to color their black & white videos is to modernize them by adding special effects. Moreover, it is also done to restore old color films. So, let's overview how you can colorize black and white videos using AI video colorizers.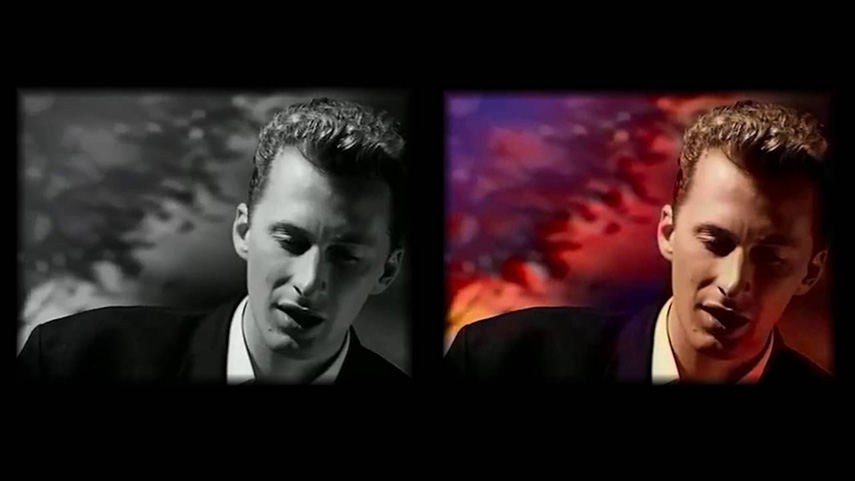 Part 1. HitPaw Video Enhancer: Best AI Video Colorizer to Colorize Black and White Videos Flawlessly
Upscaling your video to a colorized format has never been as easy as today. Thanks to the incredible HitPaw Video Enhancer, colorizing your videos is a fun and worry-free experience. Furthermore, with Batch Processing, you can enhance multiple videos at once without any loss in speed or quality. 
The HitPaw Video Enhancer is powered by incredible AI tools that help you turn black and white video into color with just a single click.
HitPaw Video Enhancer Features 
Here are some of the best features of the HitPaw Video Enhancer:
Upscales your videos with its AI tools with just one click
Upscales the videos from lower resolutions, such as 720p, to higher ones, such as 4k
A Face Model also helps you improve the appearance of human faces in your videos
Produces clear videos by reducing their noise 
It supports 30+ formats such as MP4, AVI, MKV, etc.
Enhances human faces and anime perfectly through its AI design tools 
No limitation for video size
A Step-by-Step Guide to Using HitPaw Video Enhancer 
Step 1.Download and install the HitPaw Video Enhancer on your computer.

Step 2.Upload the video you want to enhance the software.

Step 3.Select from the 3 AI enhancing models, i.e., the General Denoise Model, Animation Model, and Face Model.

Step 4.Click on Preview to process the video and wait for a few seconds.

Step 5.Hit Export to download/save the enhanced video.

You give a modern and alluring touch to your favorite old videos with just a few clicks. 
Part 2. Free Software to Colorize Black and White Videos 
There are many free software tools available today that you can use to enhance your black & white videos. Here, we'll discuss two of them in detail. 
1. Deep AI 
Deep AI is free, open-source software that helps you colorize your old black & white videos. It extensively uses deep learning and AI to enhance your videos and colorize them. It uses deep Learning & AI. You can past the URL of your videos. There is also a new assistant Zendo coming up soon.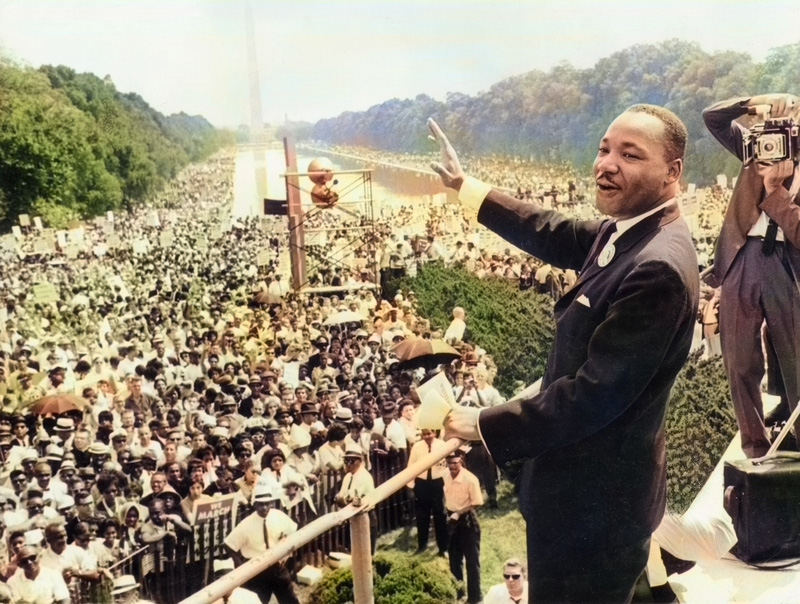 Here are some of its pros and cons:
Pros:

Easy to use

Cons

Limits the video size

The colorized video is of a lower quality than the original video.
Steps for Using Deep AI
Step 1.Upload the video to the program or input the URL of the video.

Step 2.Within seconds you'll have your enhanced video. 

Step 3.Download/save it to your local storage.
2. Pixbim
If you're looking for an alternative to Oldify, Pixbim is a decent option. It uses AI to colorize your videos, and you can do it without any special editing skills. It has a free trial, and you can colorize an unlimited number of black & white videos. There's no requirement for a subscription to use. On top of all, Pixbim ensures maximum security by running on a single system.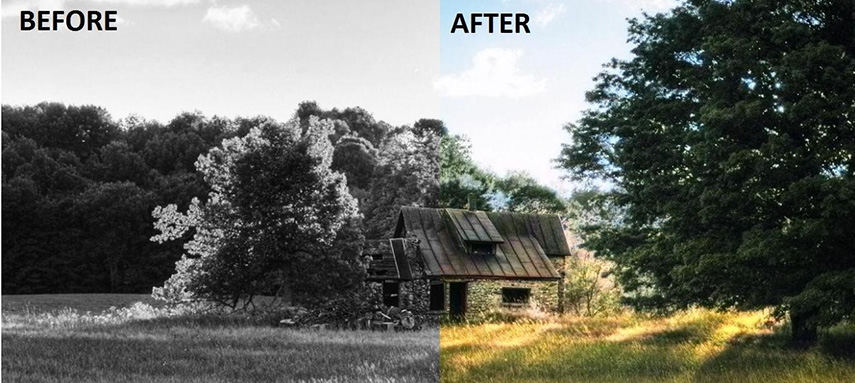 Pros:

Quick colorization 

Cons:

Unlimited colorization is paid

UI can be unintuitive for some people 
Steps for using Pixbim
Step 1.Open Pixbim and upload the desired black and white video. 

Step 2.Hit the "Start" button to begin processing. 

Step 3.Save the enhanced video to your device.
Part 3. Colorize Video Online for Free with Easy Steps 
DeOldify is an online tool that lets you colorize your videos using Deep learning and AI techniques. It has a dedicated website through which you can enhance your videos. It combines GAN and NoGAN methodologies to produce videos without flickering. DeOldify uses three different models to achieve colorization at different levels. You'll also get regular updates from developers.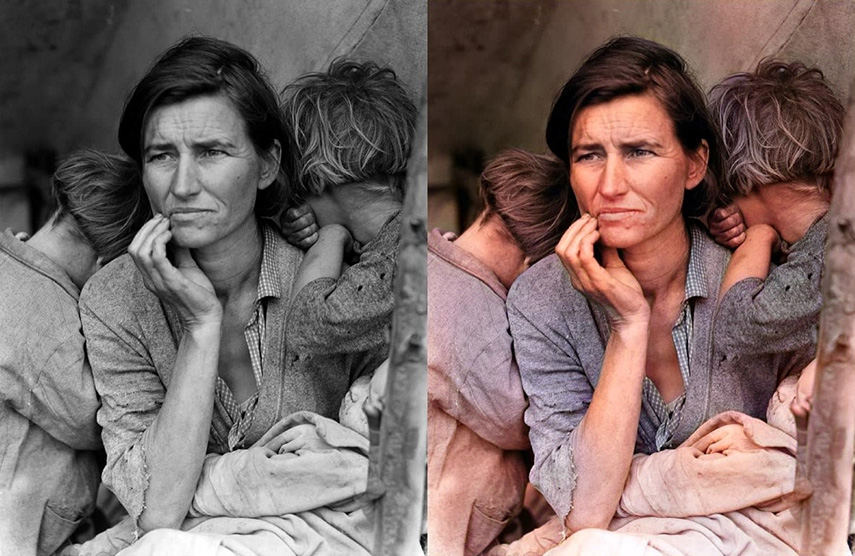 Pros:

Open source

Cons:

The results might not be up to the mark sometimes. 

The Steps of How to Colorize Video with DeOldify:
Step 1.First, connect to the directory where you want to place DeOldify

Step 2.Clone it via https://github.com/jantic/DeOldify.git DeOldify

Step 3.Connect to the DeOldify directories to create new models for your pre-trained weights. 

Step 4.If you don't already have them, download the pre-trained weights manually to DeOldify. 

Step 5.Open the project in a Jupyter Notebook. 

Step 6.Open the file and colorize it. 
Part 4. Change Black and White to Color Video with Colorize Video App 
Snapseed is a Google-developed app that helps you retouch your videos with fresh colors on both Android & iOS. In addition, it allows for touching up some frames of imported videos before you add them back to the original video.
You can also use it to produce photo collages with multiple effects and add them to videos. With its array of social media filters, you can edit individual video frames and add HDR-style enhancements to them.
It offers lots of color grading effects and filters. Snapseed also comes with face lighting, eye focus, and positioning enhancement features. In addition, you can edit manually with abundant features of color, contrast, and brightness.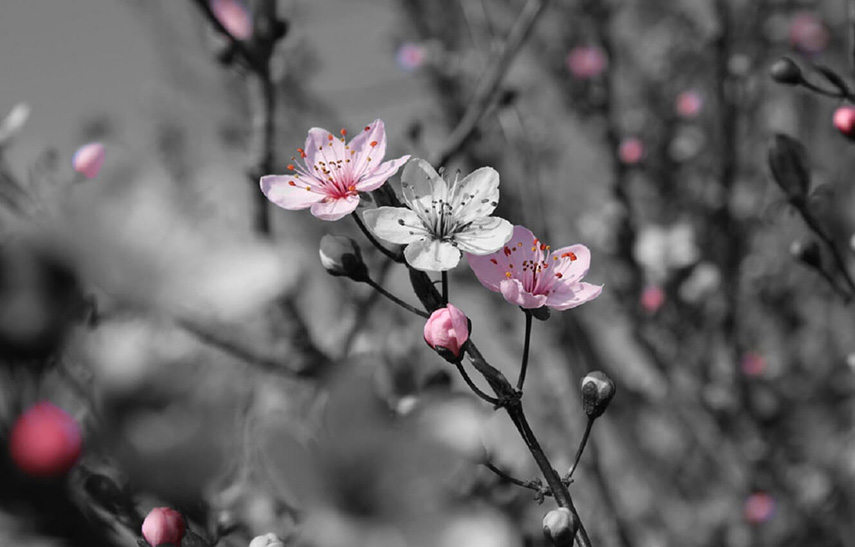 Pro:

Complete free to use 

Cons:

There is a learning curve.

Saving your work might be problematic as the options provided aren't amicable.

Social media integration isn't very user-friendly.
Step-by-Step Guide to Using Snapseed 
Step 1.Download the Android/iOS app on your smartphone. 

Step 2.Launch the app and click on the "+" icon in the center, which will open the gallery.

Step 3.Open the desired photo and click on Tools to access all the editing tools. 

Step 4.Select the filter icon on the bottom left, which looks like a pencil. 

Step 5.Move your finger left and right to adjust the level of the filter. For changing filters, long-press the photo and scroll up and down to highlight the desired parameter.  

Step 6.Save the file on your device when you're done coloring. 
Part 5. FAQs of Video Colorizer 
So, now you know many ways to color your black-and-white videos. However, despite knowing all these details, some questions may pop up in your mind. So, let's all learn the frequently asked questions about how to colorize black-and-white videos. 
Q1. How is film colorized?
A1. A film is colorized by enhancing it in a capable program such as the HitPaw Video Enhancer. You must import the file into the software, apply the required changes, and download it to your storage. 
Q2. What is the best video colorization software?
A2. The best video colorization software, which provides loads of useful features and tools, is HitPaw Video Enhancer. It has an intuitive and simple UI, making it accessible to everyone, whether beginner or expert.
Part 6. Conclusion
After reading this comprehensive guide, you'll be able to enhance your black & white videos and add some lively colors to them. These video colorization programs will help you modernize your old videos effortlessly. The HitPaw Video Enhancer is undoubtedly the superior choice when selecting the best out of this bunch.
Thanks to its collection of modern and useful features with an intuitive UI, there is no other program on the market that can compete with it.