6 Best Auto Video Editors for PC & Mobile &Online in 2023
Whether you are a professional videographer or an amateur enthusiast, having the right video editing software can greatly enhance your creative process and help you produce high-quality videos.
With the ever-increasing demand for video content across various platforms, auto video editors have emerged as a game-changer, simplifying the editing process and empowering users with advanced features and tools. The softwares help users make incredible videos with only a few clicks & saves lots of time. For people who don't have video editing skills and experience, an auto video editor is a blessing for them. Here we have discussed top auto video Editors for making video editing fun and easy.
2 Best Automatic Video Editors for PC
With today's technology, video editing automation software makes it easy to create premium content without requiring an expert in post-production. If you want to turn regular videos into professional-looking projects without going through a complex editing process, you can take advantage of these software tools.
HitPaw Edimakor - Perfect Automatic Video Editing Software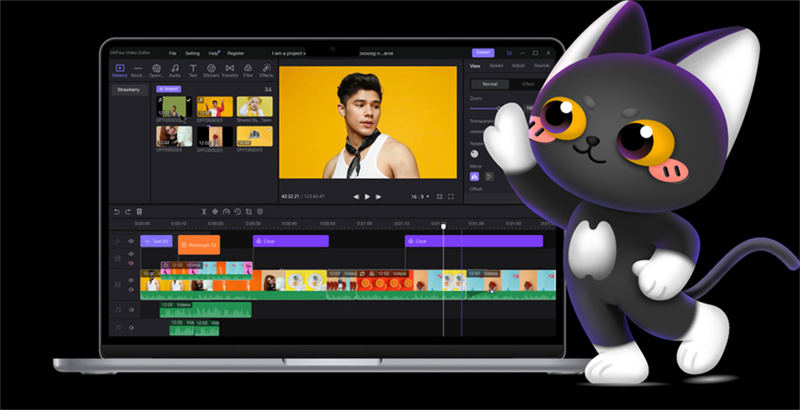 Are you searching for an auto AI video editor to improve your video quality. In that case, HitPaw Video Enhancer is a tool you want to use. With advanced AI training, this online tool can boost video resolution up to 1080P/4K, creating it a trendy choice among beginners and professionals.
In addition to all basic editing features, HitPaw offers multi-layer video editing, precise timeline, advanced picture-in-picture mode, & many audio editing tools. You can apply loads of artistic filters, transitions, & effects to a video clip by just one click and insert cinematic titles & text of any sort.
Pricing: $29.95 for 1 month, $39.95 for 1 year, $59.95 for a lifetime
Pros
Free trial
Easy-to-use interface
Completely safe to use
Could batch-process videos
Offers monthly subscription options
Advanced AI training is available for premium video enhancement
Cons
Advanced features of this ai automatic video editor unlock with the paid version
Needs a steady internet connection
Clipify
Clipify is ideal for those looking for a decent editor to create incredible videos without going through a deep learning curve. This auto caption video editor has all the standard video editing features and a set of advanced functions.
You can easily crop & combine your video clips, do colour correction, & speed up and zoom in on your videos. There are 150+ excellent effects & filters and a music library with 200+ audio tracks available for free. Also, it features auto video creation, permitting you to create movies automatically in clicks.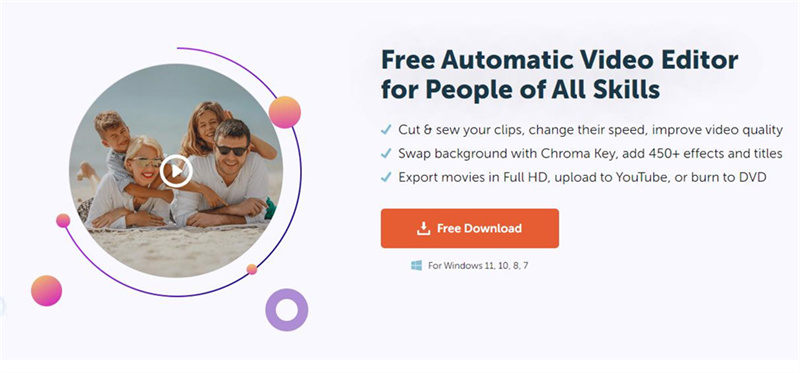 Pricing:The starting price of this video editor with auto caption is $ 30/ Single user. It has various pricing plans:
Standard - $ 30/ Single user
Deluxe- $ 40/Single user
PRO- $ 60/ Single user
Clipify also offers a free trial
Pros
Offer a host of ai auto caption and titles
Chroma keying and filter effects
A wide diversity of effects & music tracks
A set of templates for fast video creation
Cons
Features are limited for the free version.
Run on Windows PC only.
2 Automatic Video Cutters Mobile
Below, we have listed two best free video cutter apps for smartphones. All apps are accessible on the Google Play Store, & you can download them for free. So, let us explore the list of apps.
Quik - Automatic Video Editing App
Quik is an auto highlight video editor on Android that does not feature a watermark on edited videos. The app has been developed by the famous company GoPro. If you are a novice, it is excellent software to start your video editing journey on a smartphone. You need to choose your videos & Quik uses its features to make your video look premium & social-media-ready.
You could tweak the effects, add text, change the background music, and customize the palette, trim, highlight, & more. Here, you have all the standard video editing features. The most excellent part about Quik is that it brings many special effects that could move your videos to another level. To summarize, if you are seeking a simple video editor for mobile that is free & does not place a watermark, then Quik is a creditable choice.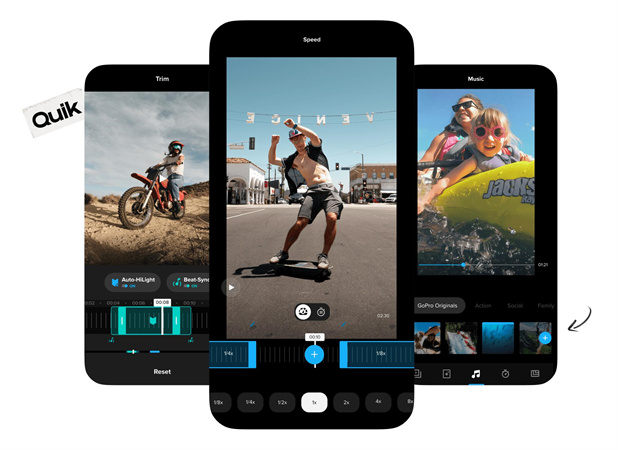 Pricing: Quik is available for Free
Pros
Produces cinematic auto-edits
Auto-Uploads
Auto beat sync video editor
Automatic backups
Cons
Wise cut
Wisecut works best for beginner & professional video editors needing ai automated video editing tools to edit videos. Users can automatically add transitions, music, captions, and titles to their videos using the video editor with auto subtitles to build convincing narratives around their content.
With cutting-edge deep learning algorithms, Wisecut allows users to generate high-quality & professional-level videos by automatically adding background music, erasing pointless pauses, & adding captions.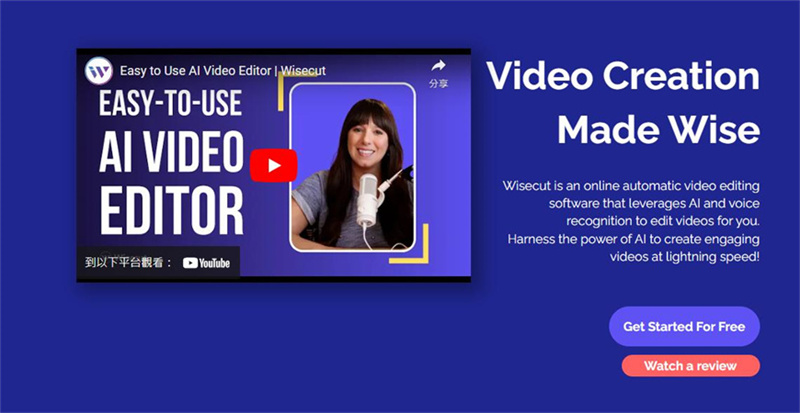 Pricing:
The pricing for Wisecut starts at $9.99 per month.
Itt also offers a free plan with limited features.
Pros
Edit and create captions & AI auto subtitle.
Splice & edit out unwanted video portions.
Add background music to videos.
Cons
It does not contain many visual effects.
Processing videos could take time.
2 Automatic Video Editor Online
You can easily use auto cut video editor online. Just upload your video, use accessible customization features, & download its improved version.
Magisto
Magisto is an auto video creator driven by artificial intelligence, making it intelligent & powerful. This software is formed as a dependable 24/7 personal video maker well-known for its capacity to make your video editing procedure semi-automatic.
It helps you efficiently make engaging & unmatched marketing videos on a vast scale. After making your desired video add wondershare filmora auto subtitles to make it more understandable.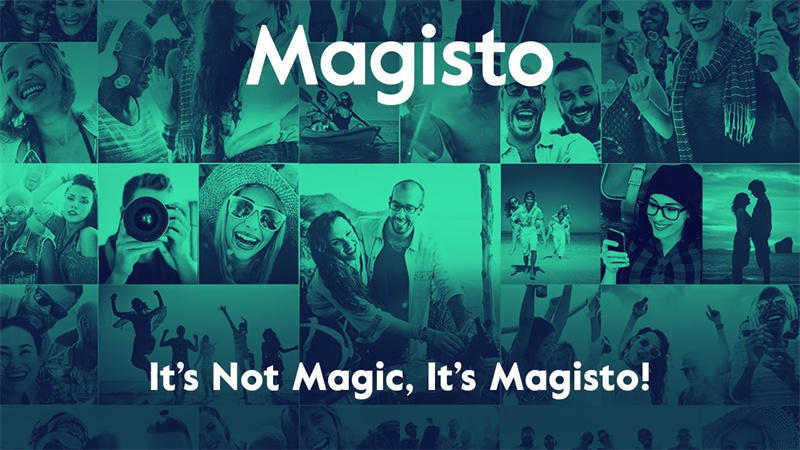 Pricing:
It is free, but its premium version adds a diversity of features. There are two subscription alternatives for the Magisto professional tool:
Monthly for $5
Annually for $18
Pros
Magisto video converter has a library with creative themes, great music, and an easy-to-use interface.
diversity of templates & easy to learn platform.
Outstanding features of video editing with premium sound effects.
The capability to host, share, & download all forms in one platform.
Cons
No editing options for long videos.
Kapwing
Kapwing is an online video editor that has all the vital functions you will need to generate a professional video in minutes. This software is popular among educators, vloggers, & even small businesses because of its highly user-friendly interface & number of transitions, & editing tools it offers.
The philosophy behind Kapwing is that anybody should be capable of creating video content & sharing their story with the world. And fortunately, that is precisely what Kapwing facilitates with its platform. There are no overly complex features here, and the complete procedure is intuitive.

Pricing:
Basic: $6/month, Pro: $16/month and Group plan: $16/month
Pros
Pretty reasonable compared to other software out there
Cloud-based editor with infinite cloud storage
Intuitive & easy-to-use interface
Supports video & audio imports from URLs
Does not insert a watermark on the video
Cons
A restricted number of ready-to-use templates
FAQs of Auto Video Editor
Q1. How do I automatically edit videos?
A1.
To use app that automatically edits videos, you need to
Upload your video. Upload a video directly to software from your computer or mobile device.
Remove silences with Smart Cut. Select the Smart Cut button on the right sidebar to eliminate silences from your video in two clicks automatically.
Finish editing & export.
Q2. Is there AI that can edit videos?
A2. Yes, a handful of video editing tools use AI in the video editing process, such as Synthesia, Premiere Pro Lumen5, and more. Automatic ai video editor automates jobs for producing visually attractive content with your audience. Through automatic adjustments in lighting, colour & other elements, these tools can rapidly help you generate professional-looking videos.
Q3. What is tiktok auto edit?
A3. TikTok Just came out with a huge update called Auto Cut. When you upload a video, you will see Auto Cut in the bottom left-hand corner. TikTok With an Auto cut, edit the clip
Conclusion
There are several different automatic video editor ai to choose from. Filmmakers & video creators these days have so many options for using AI in their film and video projects! If you want to generate a professional-looking video with that personal touch, an AI video generator is one of the finest options. They are easy to use and could help you create videos that look great without needing any previous video editing skills.