Step 01Click on the Download button to have HitPaw Screen Recorder on your desktop first.
Step 02Select Live. After talking the ''Live'' icon from your screen, you'll need to select ''Live Streaming''. Next up, you can select the appropriate template from the options given. Moreover, you add or remove the background from here. In the next phase, you'll need to navigate to the'' Add Source'' icon and choose Webcam.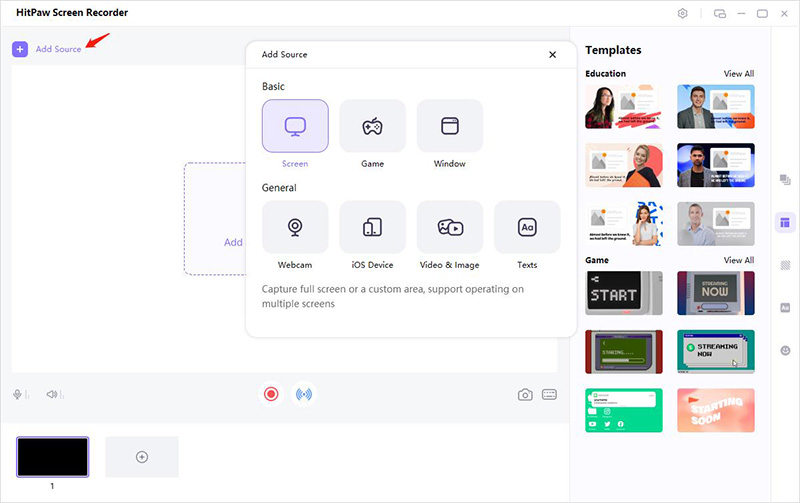 Step 03Select the YouTube platform. Open your live streaming platform and then choose "Go Live" from YouTube.com at the upper right corner. Then choose "HitPaw Virtual Camera" under the camera list. Then go back to HitPaw Screen Recorder and click "Start" to record YouTube live stream. And then you can start streaming your video. HitPaw Screen Recorder will record your live streaming video, and you can select '' Stop'' after finishing it.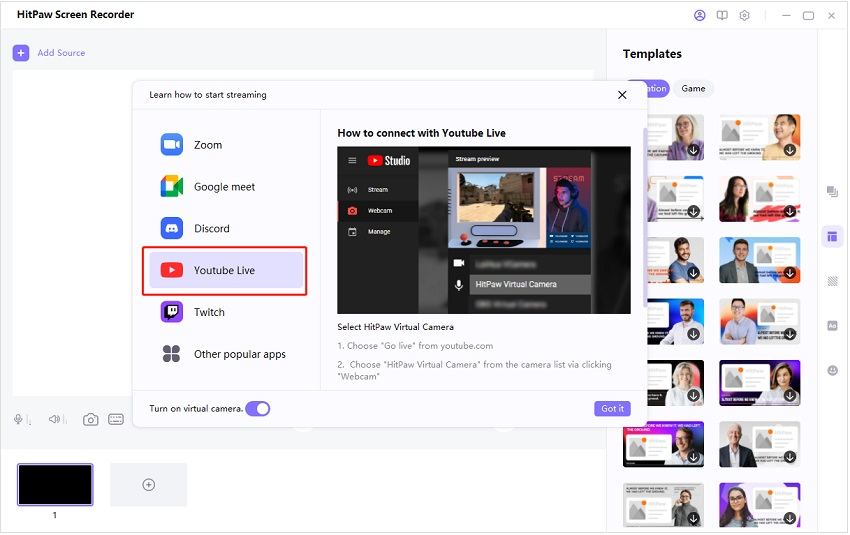 Step 04Hit the Record icon. Now, you can add any text you'd want. Next up, you can start the recording by hitting the Red icon at the center of your screen.