The Best 8 Real Time Green Screen Software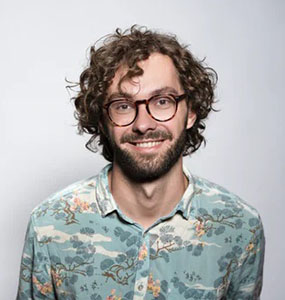 Real time chroma key compositing, often known as chroma keying, is a visual effects method that combines two pictures or video streams depending on color. The technique has been used to eliminate a backdrop from the subject of a photograph or video in various industries. This approach allows you to generate high-quality films without being limited by the actual filming area. When you apply this to online broadcasting, you may remove the backdrop to let your viewers concentrate on you and your material.
Part 1. Use of a Green Screen in Live Streaming
A real time green screen, also known as chroma key, may get used to making your live broadcast more interesting and professional-looking. Don't know where to begin with a green screen real time? Learn all you need to know about utilizing real time chroma key software in live streaming with this guide.
A Solid Green Background
For the green background, pick up some green fabric from a local arts and craft store. Alternatively, you can buy green screen paint if you're looking for a more permanent setup.
A Wbcam or Video Camera
For the video source, you can utilize a Logitech c930e camera. A video capture card is required to use a higher-quality camera, such as a DSLR. For video capture, you can also use the Magewell HDMI to USB3 dongle.
Lighting
When it comes to real time green screen software, lighting is crucial because you want the green to be as equal as possible.
Stage Setup
When it comes to live streaming, the first step is to arrange your shot. Will you keep the camera still, or will you move it around? After you've decided on the shot, you may estimate how much real time green screen you'll need. To prevent having the subject clipped outside of the chroma keyed region, it's a good idea to leave a bit additional green screen surrounding them. Also, ensure that a fair distance separates the person and the green screen. The bigger the shadow created, the closer the subject is to the screen.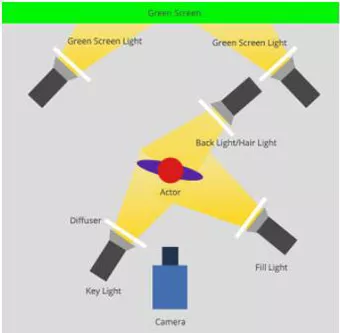 Part 2. 7 Real Time Green Screen Software
Real time green screen software is a kind of video editing software that allows you to modify the backdrop of a movie. You can quickly alter and cut the video timeline using this tool. They let you change the color of the video clip backdrop. Many of these tools enable you to manage and share video or audio files with others. The following is a hand-curated list of the best free real time green screen software, along with popular features.
1. Adobe After Effects
Adobe After Effects is software that allows you to change the green backdrop in VFX with ease. It enables you to take an item out of a clip. It will allow you to add many camera viewpoints.
Features
Allows you to pick, track quickly, and isolate items using an easy interface.
Create cinematic film title transactions and intros using this application.
It contains a green screen wizard that makes navigating 3D images a breeze.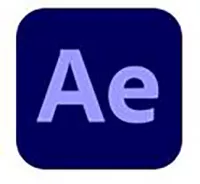 2. HitPaw Screen Recoder
HitPaw Screen Recorder enables you to record HD games on your PC with excellent performance. You may also capture keyboards and screenshots at any moment throughout the recording. It's critical to record the screen and the picture-in-picture video while giving an online lesson. Also, the mouse cursor capture and draw functions come in handy for highlighting or pointing out specific areas. Recording a single video, with or without audio, to demonstrate the issue or how to continue with anything would be an excellent approach to keep everyone updated on the situation.
Features
You may change the recording area as needed and record what you need.
Use various cursors and keystroke effects to draw attention to what you're doing.
Your films will be more appealing if you use different colors for the pen, arrow, and spotlight.
PIP size may get changed, and the PIP can get moved anywhere in the movie.
Remove background and chroma key to make the background transparent or approving.

3. Camtasia
Camtasia is a real time green screen program that makes creating professional-looking films a breeze. It has over 900,000 royalty-free stock films, audio, and assets to choose from. This program aids in the streamlining of your video review process.
Features
You can easily record your screen and modify videos.
The headlines, comments, and callouts in this green screen picture program are all eye-catching.
To assess learning films, you might include quiz questions and interactivity.
This is one of the most excellent chroma-critical programs for zooming in and panning animation.

4. Movavi
Movavi Video Editor is an easy-to-use program that lets you edit and apply effects, pre-made intros, and animation to any video clip. It enables you to modify the backdrop of your footage using the real time Chroma key.
Features
Allows you to add attractive titles, transactions, filters, and other features.
This program has an extensive collection of video filters.
iOS and Windows are supported platforms.
Any video may get instantly edited.

5. Wevideo
Wevideo is a web-based video editing software for collaboration that works in any browser. It allows you to alter the video's backdrop.
Features
From a Chromebook, a Windows computer, a mobile device, or a Mac, you may edit video.
Custom text, colors, emoticons, and other elements may get added to videos.
To produce a video, this software offers limitless cloud storage.
It makes it simple to create high-quality videos.

6. Kapwing
Kapwing is a real time green screen video editor that allows you to erase the video clip's backdrop. You may use this program to add visual effects to your videos.
Features
Any browser will work to see the video.
Allows you to make a watermark-free video.
Allows you to cut your video easily.
You have the option of choosing your colors.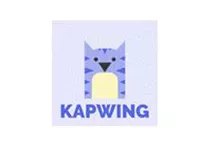 7. ManyCam
ManyCam is a live streaming program that makes it simple to broadcast professional video, broadcasts, and online lectures. You may use the tool to blur, change, or delete the backdrop during a web conference.
Features
Facebook and YouTube Live are both supported.
It has streaming and broadcasting capabilities.
This program can record movies in WMV and AVI formats.
It's compatible with Skype and Yahoo Messenger.

The Bottom Line
The real time green screen apps listed above are some of the finest on the market. These real time chroma key programs may meet your basic video editing requirements. Still, if you want more complex functionality, you should use professional green screen software. HitPaw Screen Recorder is a good option for individuals who want something substantial but don't want to spend much money. HitPaw is available for both Windows and Mac.