What Does Unlisted Mean on Youtube?(Beginner's User Guide)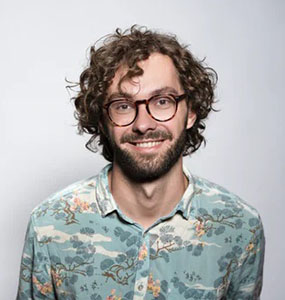 Joshua Hill
YouTube offers three different types of uploading options: public, private, and unlisted. Unlisted is a way in between public and private.
Very often, you don't want to share a video with each one and every one across the globe. An unlisted video is a perfect way to share a video with friends and family without publishing it. Want to know what does unlisted mean on YouTube? Well, read on to find more about it.
Part 1. What Does Unlisted Mean On YouTube?
Unlisted YouTube videos are a middle ground between private and public videos. When uploaded, an unlisted YouTube video does not appear in the search results, suggestions, or even in video tabs. Moreover, subscribers to your YouTube channel will also not receive any notification regarding the video.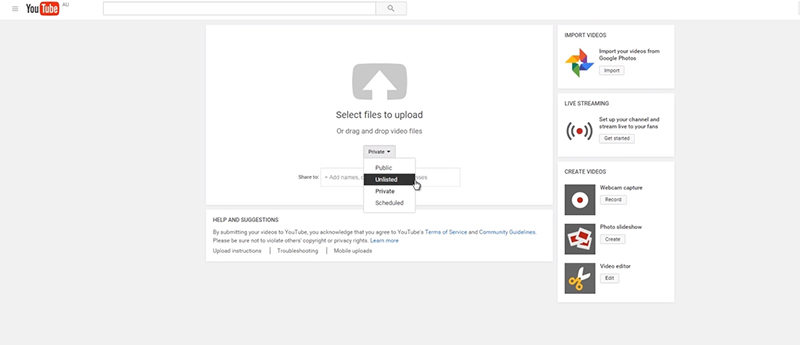 How can you view an unlisted YouTube video? You will have to share the link of your video with people you want to share the video with. If the link is further forwarded then 'friends of friends' will also be able to view and comment on the video.
Part 2. YouTube Unlisted VS Private
Now a question arises what is the difference between a Private and Unlisted video if both aims to limit the audience. Before we dive into Private Vs Unlisted YouTube video, we must first understand what a private video is?
What Private YouTube is?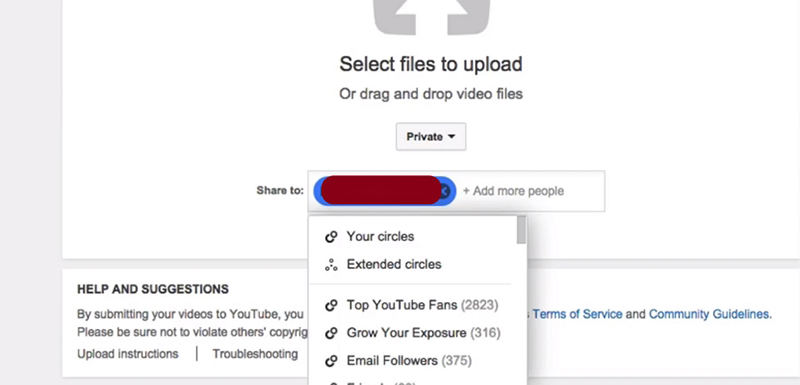 A private video can only be viewed by those whose Google accounts have been permitted by the uploader. The uploader will send invitations to those who he wants to invite to watch the video. A private video is not visible in recommendations, YouTube search options, or in your tab. A subscriber does not get a notification for a private YouTube video. Anyone who wants to view a private video will have to ask for permission from the uploader. If someone forwards a private video, the receiver will not be able to view the video until he gets permission from the uploader.
YouTube Private VS Unlisted
How does private YouTube video differ from an unlisted YouTube video? There is a thin line of difference between these two types of YouTube video. The following points will help you better understand the concept:
The primary difference between a private and unlisted video is the link sharing option. If someone other than the invitee gets the link for a private video, they won't be able to open it. Contrary to this, for an unlisted video, anyone with the link will be able to get access to the video.
A private video can only be seen be visible to a maximum of 50 people whereas in case of an unlisted video anyone with the link can view it.
You can leave a comment on an unlisted YouTube video but you are not allowed to comment on a private video.
The unlisted YouTube video can be seen on the landing page but a private video is not visible on the landing page.
The major drawback of an unlisted video is that they may appear on some other sites whereas a private video is strictly your property.
An unlisted video if, added to a playlist will become public but that is not the case with a private video.
Part 3. How to Find Unlisted YouTube Videos?
By now, I hope you are curious about where you can find unlisted YouTube videos if you do not have a link for it.
Follow the steps below to find unlisted videos.
How to View My Unlisted Videos on YouTube?
Log into your YouTube account and click on your YouTube profile at the top-right corner.
In the drop-down menu click on YouTube studio.
On the left pane of the window, click on the video option. This opens all your uploaded videos including the unlisted YouTube videos.
Click on the video to view it.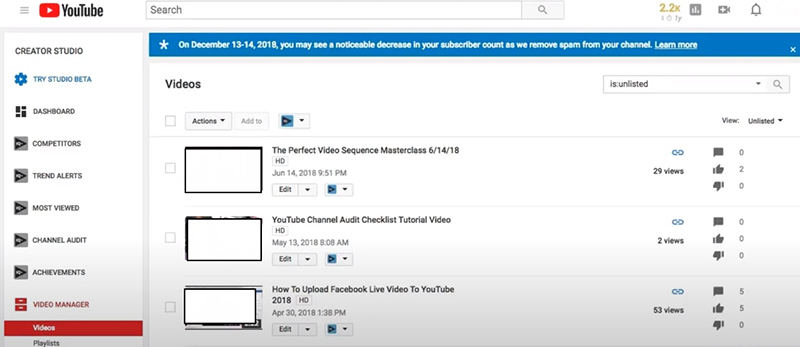 How to Find Unlisted YouTube Videos of Others?
Go to Google's video search.
In the search bar type 'site:youtube.com "This video is unlisted.'
This opens several videos in the search result. Click on a video to open it on YouTube.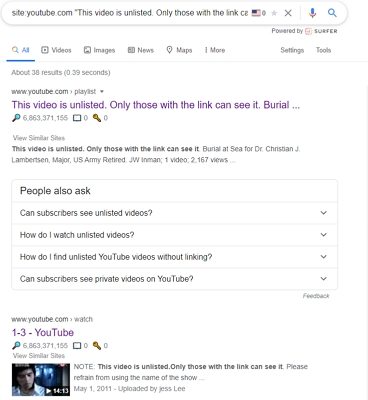 Part 4. How to Make a YouTube Video Unlisted?
We have established what an unlisted video mean on YouTube. So let's have a look at how can you make an unlisted video. An unlisted YouTube video helps you to share your video with friends and family. It could also help you in the market research with a focused group. A link can be shared with your co-workers to view the video and record their feedback. It can also be helpful when conducting a webinar. So follow the steps below to create an unlisted YouTube videos.
Sign in to your Google account and open YouTube studio on your desktop website.
In your videos, click on the 'Edit Video' button. This will open video details.
On the basics tab, click on the 'Visibility' drop-down menu.
Select the 'Unlisted' option.
Click on the 'Done' button.
Click on the 'Save' button to save changes.
Part 5. How to Share an Unlisted YouTube Video?
The above-mentioned steps will publish your video as unlisted. But it still won't be available for your subscribers or other YouTube users to view. For the video to reach the viewership you must share its link with those particular people whom you want to show the video. Follow the steps below to share a link for an unlisted YouTube video.
Go to the videos page on the YouTube studio.
Hover your mouse over the desired video. Three dots will appear behind the video.
Click on it and select the 'Get shareable link' option from the drop-down list.
Now share your link with whoever you want to invite to view your video.

Part 6. You May Like: How to Create a YouTube Video
With HitPaw Video Editor making a YouTube video has never been easier. It is a very easy-to-use software and still very professional. Moreover it supports importing videos from almost all devices and offers many editing options for both audios and videos. So, whatever you need, be it educational content, publicity films, or a YouTube video, HitPaw Video Editor has got your back.
So, let's take a look at some easy-to-follow steps on how to make a YouTube video.
Choose the right topic and start researching to gather the content for your video.

Make use of Search Engine Optimization (SEO) before you start making your video. You will find your content with the people who are searching for it.

Download and activate HitPaw Video Editor to make your YouTube videos more appealing.

Import your files to HitPaw Video Editor and start working on your video.

If you want to trim out the parts where your video might be glitching, you need to split those parts first. Right click the mouse to choose Split. Then, click the slipt part and right click again to select Delete.

Adding titles and transitions will also keep a user interested in a video.

Adding music to your video is another way to keep your viewers entertained. ApowerEdit provides a built-in library to add music to your videos.

Once you are done with editing, sign in to YouTube upload the video on YouTube.
Conclusion
We hope we cleared your confusion about 'What does unlisted mean on YouTube?' To summarize things an unlisted YouTube is a kind of video only visible to a certain group of people. The uploader sends a link privately to all those he wants to show his video. Only the people with the link can view, like/dislike, or view the video.
FAQs
What is unlisted on YouTube?
Unlisted videos on YouTube can only be viewed by persons who have a link for it. The uploader will have to share the video's link with everyone he wants to show his video. An unlisted video does not appear in the search results or suggestions. They are meant to limit the number of audiences.
How to view my unlisted videos on YouTube?
Go to the YouTube application,
Then go to your YouTube studio.
From the left panel click on the 'Videos' option.
Doing so will display all your uploaded videos including the unlisted ones.
Click on any of the videos to view it on YouTube.
How to invite people to an unlisted playlist on YouTube?
An unlisted playlist does not appear in the search bar. The uploader will share a link with his viewers. If any of his friends or family further forwards the link then 'friends of friends' can also view the video.