What is Chroma Key and How to Use It for Live Streaming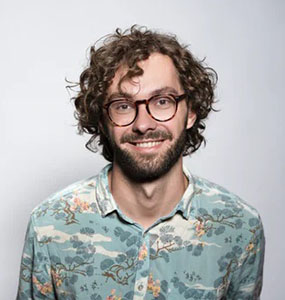 Chroma key, used to remove the background of a video scene, are popular for video calls and live streaming in recent years as it helps users make better video calls/conferences and create highly attractive live streams. In this article you will get to know what chroma key us, the difference between chroma key and green screen, and how to use chrome key for video calls and live streaming.
Part 1. What Is Chroma Key/Chroma Keying?
Chroma keying, also known as chroma key composition, is a visual effect and post-production method for combining two pictures or video streams depending on the color (chroma range). The technique has been used to eliminate a backdrop from the subject of a photo or video in various sectors, including newscasting, film, and video games.
Part 2. Is Chroma Key the Same As Green Screen?
There is actually no difference between chroma key and green screen because they are actually the same principle. Chroma key green screen are two different names for the same visual effect, which consists of layering two images or more together through color.
The green screen backdrop will be entirely translucent after getting the after effects green screen keying. Then you may use a different picture or video to fill in the translucent region. The idea is to achieve the cleanest key possible. There should be no digital artifacts on your final product where the green screen was previously placed.
Part 3. Which color is best for chroma key?
Generally, you can use any backdrop key for Chroma key. However, Green and blue tend to be the most common colors used for chroma keying because they're opposite of our natural skin tones and hair color. 
Most today's video cameras are sensitive to green, so green screen chroma key tends to be preferred over blue.
Part 4. How to Use Chroma Key on Video Calls and Live Streams?
Most live streaming software packages include chroma keying as a feature, thus you can easily use Chrome key for video calls and live streaming. Hitpaw Screen Recorder is such a software that allows you to remove or replace your background using the Chroma Key feature and gives you full control of your background removal for high-quality online meetings, presentations, and online classes and more.
After you have the green screen backdrop and the lighting in place, you can follow these easy steps to apply the Chroma Key on live videos.
Step 01Download and install HitPaw Screen Recorder on your computer. From the main interface, select Live > Live Stream.
Step 02Click Add Source and then select Webcam to add your camera to HitPaw Screen Recorder.
Step 03On the right pane, switch on Remove background and check the box before I have a green screen. Select the color (the same as your green screen backdrop) from Key Color.
Step 04Under Set Background, you can choose a color as your background or just keep it transparent by checking the box before None.
If you don't have green screen, HitPaw Screen Recorder offers you the option to remove or replace your background with images without the need for a green screen.
The Bottom Line
There's never been a better moment to learn chroma keying and let your creative juices flow. Green-screen effects are accessible and straightforward to use, whether you want to set yourself in front of a static backdrop or create the next indie sci-fi masterpiece. Also, if you're going to use Chroma key for video calls and live streaming quickly and easily, try HitPaw Screen Recorder, the best Chroma key software for you.