10 Best Image Background Remover You Can Trust in 2023
An image background remover is a tool that removes the background from an image, thereby making it transparent with no background. People might need this tool for different reasons such as to change a background in the image or in general place an image with no background. Even though there are tons of options in the market, it is difficult to find an ideal tool that can easily and efficiently remove background from photos. This article will help you by providing the top 10 photo background removal tools that can be used to remove background form the image. Read below to know more.
Part 1.

Best Photo Background Remover for Desktop

This section talks about some of the best photo background remover options for desktop. Keep reading.
1. HitPaw Video Converter - Simple background removal
If you wish for a simple tool that can just suffice your job of easily removing the background, then HitPaw Video Converter is the best picture background remover that you can have. The background removal feature of this tool is the easiest thing that you can meet. All you have to do is upload the image and the tool will do the rest of the job for you. In addition to this, the tool does not just removes background. Below are some additional features that comes with this free photo background removal tool. Have a look: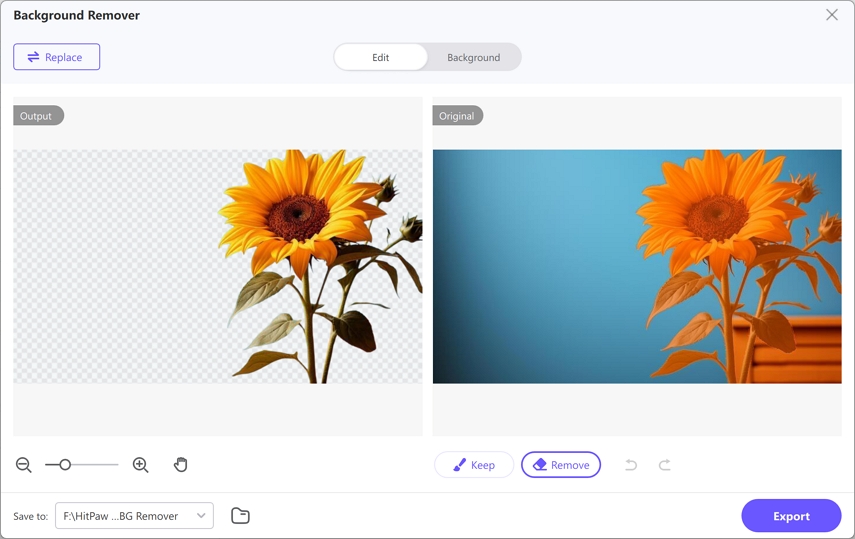 AI-powered background eraser tool to remove bg from any image
Cut out the object from the surrounding background precisely
Get a transparent background in seconds with all finer details preserved
Change a background for your photo/image at your will
100% automatically and no photo editing skills needed
2. Photoshop - Top choice for professionals
Being one of the professional background image remover tool, Photoshop is used by almost all the professional people out there. It offers different features and tools to get rid of the background from the image. Even though the learning curve is steep while using Photoshop, it surely does offer the desired output. Users can use different tools such as Object Selection Tool, Quick Action, Background Eraser Tool, Pen Tool, Magnetic Lasso Tool, and Quick Selection Tool of this free image background remover.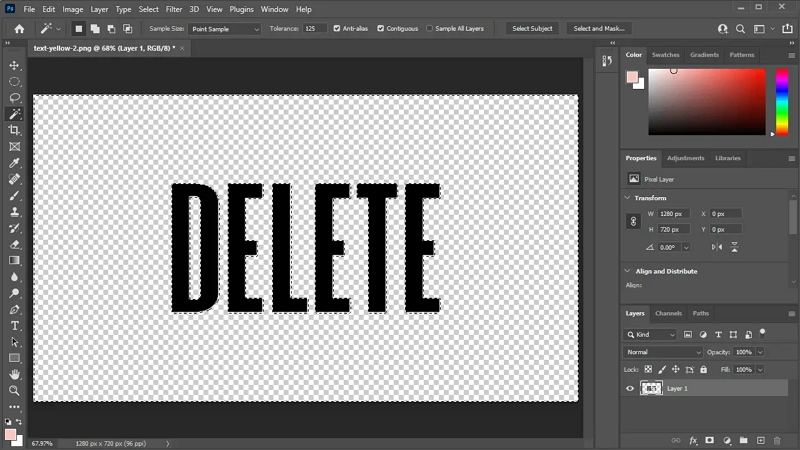 Flexible tools to remove photo background
Replace your background with other image
Most suitable for professional photo editing
Go far beyond an image background removal tool
Part 2.

Best Free Image Background Remover Online

This section talks lists some of the best online free photo background remover tools that you can use. Keep reading.
1. HitPaw Online Background Remover - Easiest online background removal
https://online.hitpaw.com/online-background-remover.html

HitPaw Online Background Remover is one of the best image background remover free options that users can use in 2023 to remove background. With this online platform, users do not have to be worried about installing a separate tool on their device. In addition to this, the tool is absolutely free and safe to use. With that being said, below are some top features offered by this photo background remover free tool.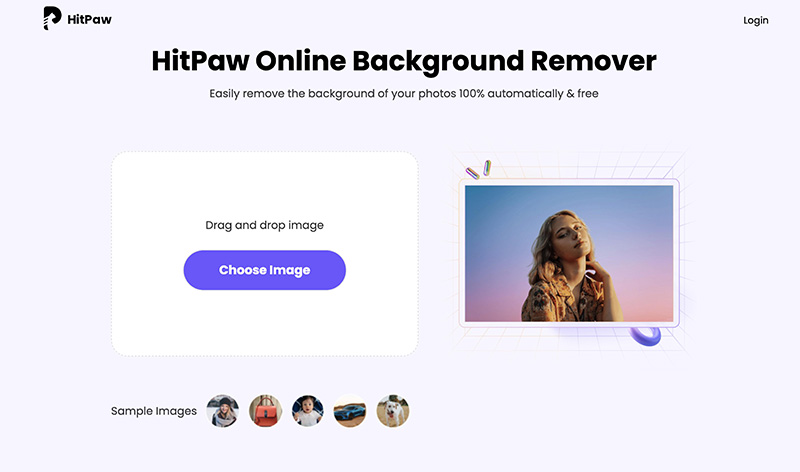 Remove background from photo online for free
Change and customize image background
Remove background from image in 3 seconds
Support bulk picture background remover
Easy to use and no complex process skills required
2. Remove.bg's Online Tool - Quick Background Removal
In order to get a background remover for photos, the remove.bg online platform can also serve as a good option. This tool works automatically and requires no human intervention. In addition to this, the tool is free to use and provides some of the best qualities in output. Below are some top features offered by this background remover for pictures tool.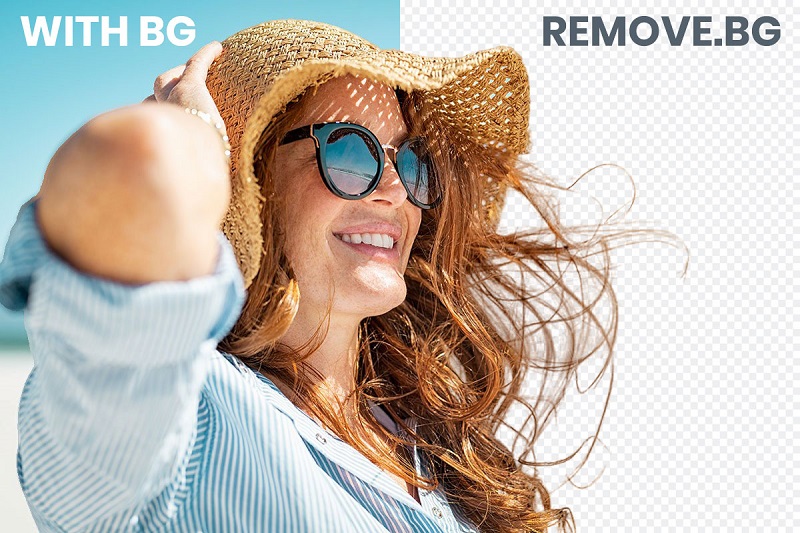 Ability to remove background in 5 seconds
Remove and replace original background
Provides plugins
3. Removal.AI - Nice Option for Beginners
If you are looking for a background remover image tool that works on AI as well as is online, then this is prefect for you. The removal.ai online platform is one of the best options that works on artificial intelligence and works online for free. In addition to this, below are some top features offered by this image background remover online tool.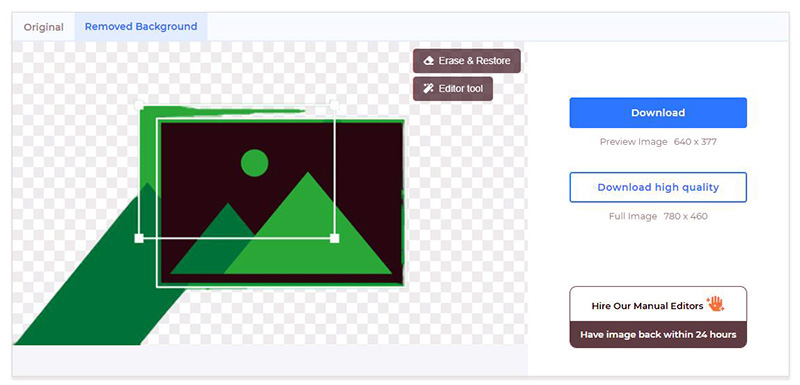 Best results as compared to most online tools
Automatic detection subjects in the images
Ability to process more than 1000 images in one go
4. Clipping Magic - Fantastic free background remover
Next in the list of best background remover online is Clipping Magic. Similar to the option mentioned above, this tool works with AI and is free to use. Moreover, below are some top features offered by this best background remover app tool.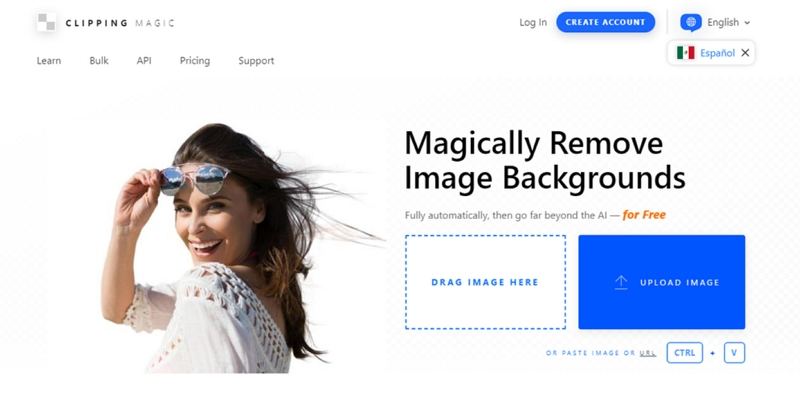 Smart editor
The AI consists of real-world data
Bulk background removal
Part 3.

Best Background Remover App for Android and iPhone

This section provides the list of best app to remove background on iPhone and Android phone. Have a look.
1. iOS 16 background removal - Simple background remover for iOS
Not an app but a feature introduced in iOS 16, the background removal tool is perfect for users if they wish to share something on iMessage or WhatsApp quickly. There is not brainstorming needed to use this feature. You just need to long press the image and press copy option. Next, just paste it in the chat and the image will be pasted without background.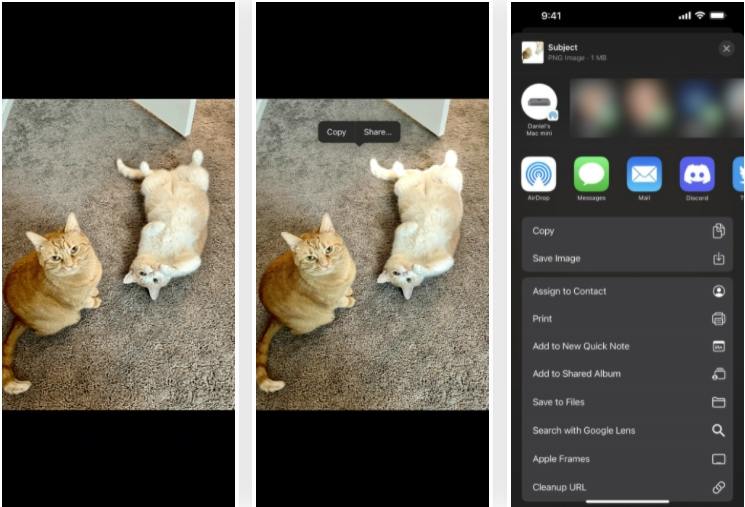 2. Magic Eraser Background - Best background remover for Android
Magic Eraser Background is a free background removal tool app that helps in easily removing the background from the image. The app works easily and users can remove the background with just a single click. Below are some top features offered by this remove background tool. Have a look: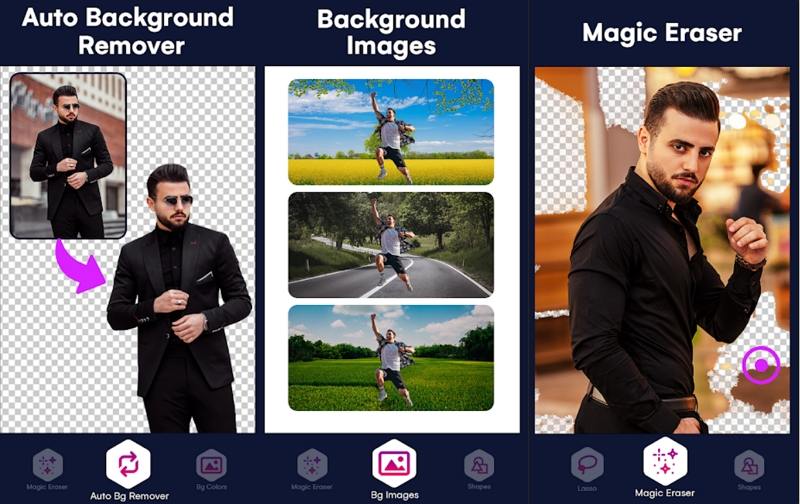 Delete background from any photo
Remove Unwanted Objects as well
Ideal for online sellers or photo enthusiasts
Keep your images clean without watermark
3. Change photo background - Powerful tool to Change Background
Another background photo remover app in our list is Change photo background. The app works similar to other apps and provide quality output. Also, this background remover photo app provides different features such as: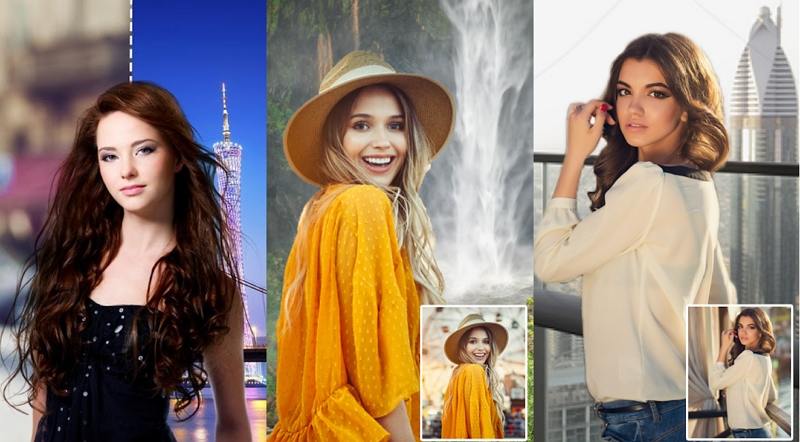 Remove background, objects,unwanted portions of your photos
Change the background of your photos with ease
Move, rotate, zoom in/out, add awesome visual effects
4. PicsArt Photo Studio - AI photo editor for Android
PicsArt is yet another background remover picture app that people can use. Being renowned for editing images with quality output, this app is perfect for image background removal. Also, it comes with different features such as: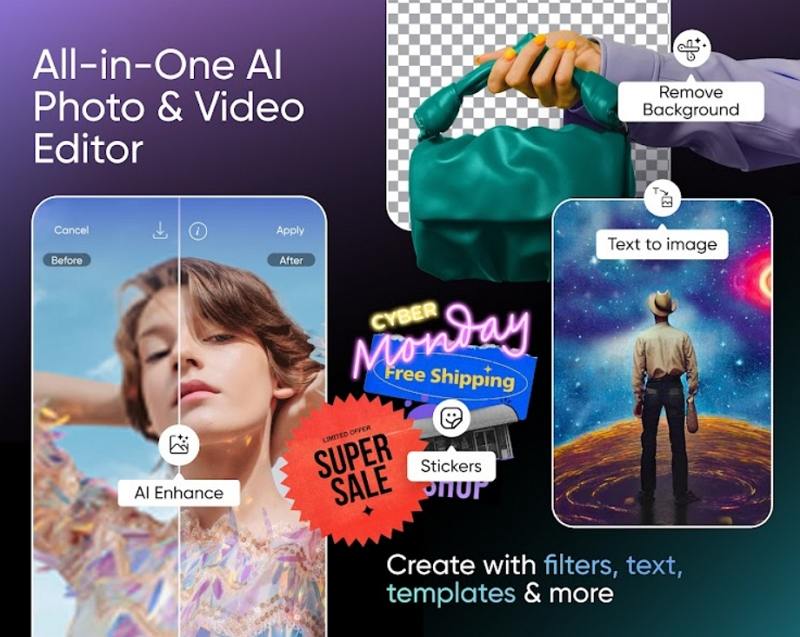 Quickly remove and swap backgrounds
In-built photo editor to make professional design
Various AI tools to bring your creativity to life
Part 4.

Frequently Asked Questions about Picture Background Remover

Q1. What is the best background remover for photos?

A1. If you are looking for a simple yet effective image background removal service, then HitPaw Video Converter is your answer. It is simple yet powerful tool that can easily remove background from images.

Q2. What is the easiest way to remove white background?

A2. The easiest way for white photo background removal is to use the HitPaw Video Converter platform. You do not need to any photo editing skills and get background remover done automatically.

Q3. Does PNG remove background?

A3. PNG comes with a transparent or no background by default.
Conclusion
With that being said, we just had a look at different tools that can help you get rid of the background from images easily over different devices and platforms. You saw different offline and online tools as well as different iOS and Android apps that can be used to remove background from images. The best and the easiest option to use is HitPaw Video Converter.