How and Where to Find Good Video Editor Jobs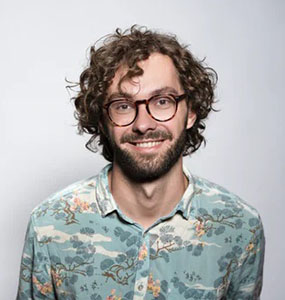 Joshua Hill
While it is true that the job market today is not in good condition but if you have polished editing skills, you shouldn't worry. There are tons of video editor jobs out there waiting for you.
If you have been looking for a while with no worthwhile results. Don't worry. There are a lot of platforms you can check out for good work, and we are here to show them to you.
Part 1. How to Get Video Editor Jobs Near Me (6 Methods)
Is there any video editor jobs near me?Yes, there is. Here are the 6 most efficient ways to get good video editor jobs near you. Most of these methods will help you to get a good job in editing while you are in the comfort of your home. Check them out below.
Method one: Search on Google Directly
If you are looking for video editor jobs Los Angeles, you can directly search on Google. This is the simplest way to get a video editing job.
Google is the biggest and best search engine. It can provide you anything you are looking for—even jobs. So, if you can just specify the video editor job description, Google will locate specified jobs just for you.
Lots of options.
Easy to search
Can do it from your home
Easy to invest in fake jobs
Not easy to detect scams
Method Two: LinkedIn
LinkedIn is one of the world's largest network for professional work. Since 2015 this website has launched over 400 million professionals all over the globe. And this platform will help you to get video editor jobs, for example, you want to get video editor jobs NYC.
Professionals like this platform and a lot of professionals on the platform are waiting for a skilled person to execute their video editing jobs.
LinkedIn is a famous platform, and it is easy to use
Easy to connect with people
There are no other platforms that provide this level of network
Very convenient, can be used from your smartphone.
There are a lot of fake profiles
Illegitimate job postings. Most of them are scams
Method Three: CareerBuilder.com
The CareerBuilder.com is also a great place to look for video editor jobs, for example, video editor jobs in Cleveland. This is a great platform and the largest job platform in the United States. So, you are bound to find jobs for editing videos here.
There are over 25 million people currently selling their specified skills here. Just create a profile. The website is easy to operate.
Good job board
Very convenient
Method Four: Snagajob
Snagajob is a platform that provides solutions for workforce management, paying employees in an hourly manner. It also provides services for any individuals who are seeking positions or jobs.
So, Snagajob is a great place to look for video editor jobs, such as you can find video editor jobs Chicago. It is all over America, and you won't have any trouble.
The responsive platform tries to connect
Tries to match good employers with a good employee
Impersonal
There are a lot of fake clients
Method Five: Indeed Job Search
Indeed Job Search is also a platform to locate video editor jobs, if you are in New York, you can search video editor jobs New York. It is a nice, versatile platform with a lot of options.
So, you can easily get a job on editing with your skills here. Just make sure to create an attractive profile.
Easy job postings
Limited trial
Interview scheduling
Resume Parsing
Self-service portal
After the trial, it is $150 a month.
Method Six: JobAware
Last but not least, we have JobAware. Another vast and user-friendly platform to look for video editor job Chicago.
JobAware is available for free. If you are looking to start a new career, then this is a good choice. There are several listings, and the app syncs up with the JobAware website.
Available for free
The apps syncs with the website
Enormous listings
Not available in several countries
Part 2. How to Find Online Video Editor Job
It is easy to find an online video editor job. Several platforms provide a wide range of video editing jobs to freelancers.
If you have the skill, you will land an editing job sooner or later. So, to help you, we have compiled a list of the best online platforms where you can look for editing tasks.
Method 1. Upwork
Upwork is one of the best platforms to locate online video editing jobs. It is one of the most popular freelancing sites. The website came more than a decade ago when Elance and oDesk merged together.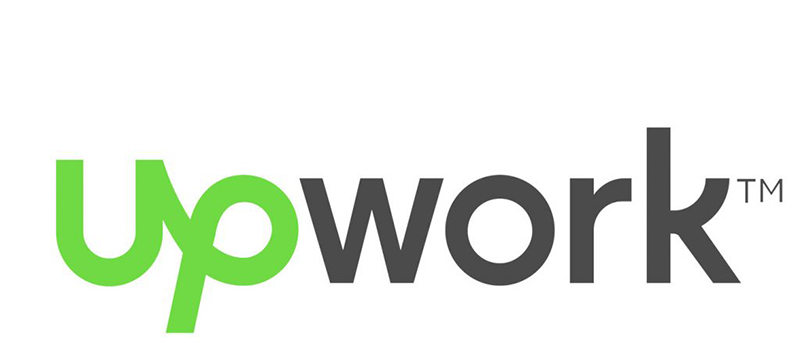 You will find video editing jobs from all over the globe with pay on Upwork. There are millions of companies providing tasks; upon successful completion, you get paid handsomely.
Easy to locate jobs
Verified profiles
Good payment portal
Takes 20% from both the freelancer and the client
You have to pay to get good postings
Method 2. Fiverr
Fiverr is another reliable platform to get video editing jobs from home. Fiverr has top-class sellers, and they are looking for jobs that suit their qualifications.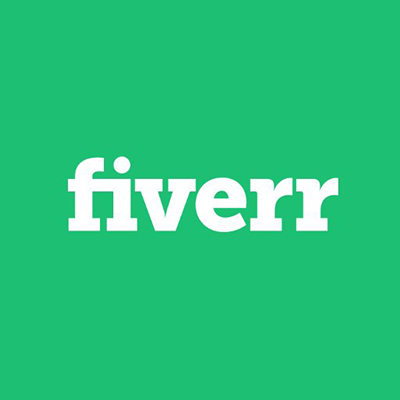 So, create a profile on Fiverr. If possible, post a video. Give an example of your capability, and the buyers will start coming providing editing jobs.
One of the most popular platforms
Easy to post an ad for your specialty
Verified clients
You can create multiple ads
Method 3. Peopleperhour
Finally, we have PeoplePerHour. It is also one of the most popular and effective platforms to get remote video editor jobs.
You will find a number of video editing jobs on PeoplePerHour. Just create a profile. Then, post your job description. You have to be very specific, and the interested parties will contact you for jobs.
It is a good platform
Easy to use
An international platform, you will have access to a global network
Tedious verification process.
Too specific about the job description
Part 3. You May Like ApowerEdit-A Must-Have Video Editor Before Finding A Video Editing Job
While you are focused on getting a job on video editing, you must not forget about the most important tool for your success—a good video editor.
While there are more than enough video editor tools available on the market right now, only a handful of them can be called a good one. Needless to say, it has been hard for professionals to locate good software amidst all these options. But don't worry. We have an excellent recommendation.
ApowerEdit is an excellent editing software. It is easy to operate. Available at an attractive price and all the advanced customizable options are available. It also has a few better qualities compared to other conventional products on the market.
Convenient program: The first is the convenience. There are other good editing tools, but they are not as easy to operate as ApowerEdit.
Great Pricing: The price is also very reasonable. Only $59.95
Free Trial Period: A free trial mode is available, helps you to understand its operation
Cross-Platform Compatibility: Multiplatform software
Customer Support: 24/7 customer support is always ready to help you
Conclusion
If you have the necessary skills, then video editing is an excellent profession. Tons of work matches your skillset, and if you just look for them in the right places, you don't have to worry. We have listed a few effective ways to locate video editor jobs from home; you should try them out. Also, if you are looking for video editor jobs, you need a good video editor software like ApowerEdit.
You May Also Like
Is video editing a good career?
Video editing is a good career. It pays well.
Is it hard to become a video editor?
No, it is not hard to become a video editor. There is a learning curve, but it varies from person to person.
How can I learn video editing?
Mostly, people learn from professionals. But some institutions offer video editing courses. You can also take online courses to learn to edit. Just do whichever is suitable for you.