Want to Get YouTube Video Editor Jobs? Find Solutions Here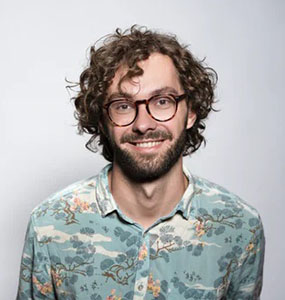 Landing your first YouTube video editing job isn't too difficult, but to excel in this space, your expertise in video editing matters a lot. If you're looking for platforms where you can engage with clients that need freelance YouTube video editors, you're reading the right article on the internet.
Part 1: How to Find YouTube Video Editor Jobs Remotely
Remote working simply refers to working from the comfort of your home, or anywhere at all. It is also called freelance working - remote jobs are jobs that do not require you to physically meet with the client or be physically present in a location before the job can be done.
YouTube editing jobs are an example of remote jobs; you can win such jobs from freelancing platforms, via email, or social media. Below, we have mentioned the best platforms where you can find and win YouTube video editor jobs (also called gigs).
1. Upwork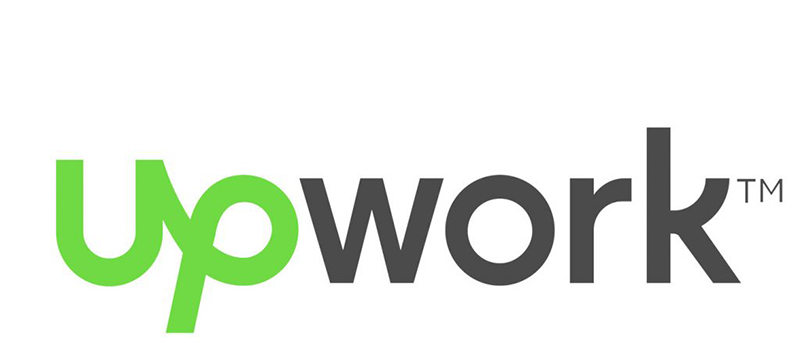 Upwork is a freelancing platform that connects "freelancing" with clients. On Upwork, you can bid on contracts - submit proposals, and wait to be invited over for an interview, which probably would land you the job you bid on. Statistics show that over 3 million contracts are awarded on Upwork daily.
More so, you could create a catalog of the services you offer (in this case, create a catalog of offering YouTube video editing services), and optimize your listing to attract potential clients. Furthermore, to get started on Upwork, you must register with a private or business email address.
For example, don't use ([email protected] or [email protected]), instead use a business name like [email protected] or [email protected]. With a business or private email address, your account would be verified faster, but with a public Gmail or yahoo mail address, you may never get approved.
Notwithstanding, Upwork is one of the best freelancing platforms where you can meet big clients that pay extremely high, and payment is based on the number of hours you're open to work.
2. Fiverr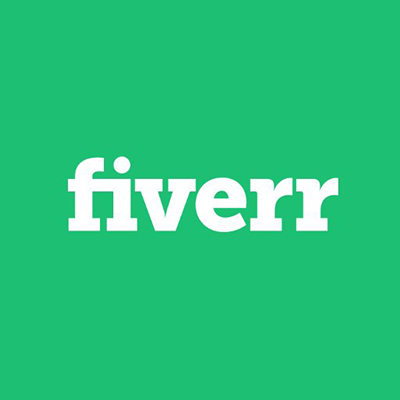 Fiverr is yet another great platform for all kinds of freelancers. On Fiverr, you will find big clients that pay high and also give tips for jobs well done. Just like Upwork, Fiverr is a freelancing platform where you can create "gigs," optimize them and wait for clients to bid on them.
Alternatively, you can navigate to the "Buyers' Requests" tab/section and bid on contracts. Unlike Upwork, Fiverr does not really require you to submit proposals, instead, you're to pitch your service/skill on job requests that match your expertise. While making your pitch, it is important to mention your price too.
Freelancers on Fiverr are ranked in levels; from New Seller to Level One Seller, then to Level Two Seller, and lastly, Top Rated Sellers. Also, if you continue offering unbeatable services, you may be handpicked as a "Pro Seller," which is the highest level you can attain on the platform.
As a freelancer looking for freelance YouTube video editing jobs, Fiverr is a good place to get started. Interestingly, you can register on Fiverr with any email; it's not like Upwork that requires you to use a business or private email. Gig pricing on Fiverr starts at $5.
3. PeoplePerHour
In addition to Fiverr and Upwork, PeoplePerHour (PPH) is another freelance platform to find top-level clients. The platform is available to everyone, regardless of your country or region. On PPH, you can either bid on clients' requests that match your expertise or set up your profile, listing your services and waiting for clients to find you.
Your portfolio matters a lot on PeoplePerHour, and as the name implies, you'd get paid based on the number of hours you're available to work on a project. There are pretty many people requesting YouTube video editing jobs on PPH, so, it's a good place to check in as a YouTube video editor.
If you're bidding on a client's request on PPH, you need to craft an enticing proposal to get invited for the contract. There are millions of freelancers on PeoplePerHour offering different services; you need to be unique and consistent to beat them all and be in limelight for the services you offer.
Similar to Upwork, you need proposal credits to bid on contracts on PPH. These credits can be bought with the funds you have on your account. However, you win free credits regularly.
Part 2: How Much Money Do YouTube Editors Make
The salary for YouTube video editing jobs is influenced by many factors, such as experience, skills, on-time delivery, etc. The hirer will combine many aspects to give you a reasonable prize. Everyone wants to get paid for the services they offer, and of course, no one wants to be underpaid. Regarding video editor jobs on YouTube; there is no specific price tag to the job. You could charge $100 for a YouTube video editing gig, some other person may charge $50 or $200 for the same gig.
However, on average, a YouTube video editor makes around $3,000 monthly; notwithstanding, some top earners make over $5,000 monthly. Generally, how much you make depends on the number of YouTube video editing tasks you're able to complete within the month, and how much you charge per gig/job.
Part 3: How to Get Paid Well Being A YouTube Video Editor
Every job requires a skill or some set of skills. Apparently, to get paid well for being a YouTube video editor, you need to be experienced in video editing, and also use the right software a professional video editor software.
1. Experience in video editing
No matter what industry you work in, all employers will ask about your work experience, and the same goes for finding video editing jobs online.
2. Learn skills relating to video editing
Many hirers prefer to hire someone with very impressive expertise in video editing, such as graphics design and image editing. To have these skills, you can learn from many tutorial videos on the Internet.
3. Always deliver on time
A video editor must have a flexible working time as your buyer might come from different countries. Normally, a video editor who always deliver on time is favoured by many buyers.
4. Use a professional video editor
A professional and full-functioned video editing software is extremely essential to a YouTube video editor, as it can help you produce many creative and interesting videos. If you need one of the best video editing software, please continue reading below.
Extra Tip: A Cost-effective Video Editor Helpful for Reducing Your Cost
HitPaw Edimakor is a cost-effective, feature-rich video editing software that runs smoothly on Windows computers. It is a professional tool for YouTube video editors, featuring a ton of fancy effects, transitions, filters, stickers, and many more stuff to help video editors create stunning, enticing videos. This software app is pretty easy to use, thanks to the super-intuitive interface and easy-to-access video editing tools. It is practically the best tool to use to tackle YouTube video editing jobs.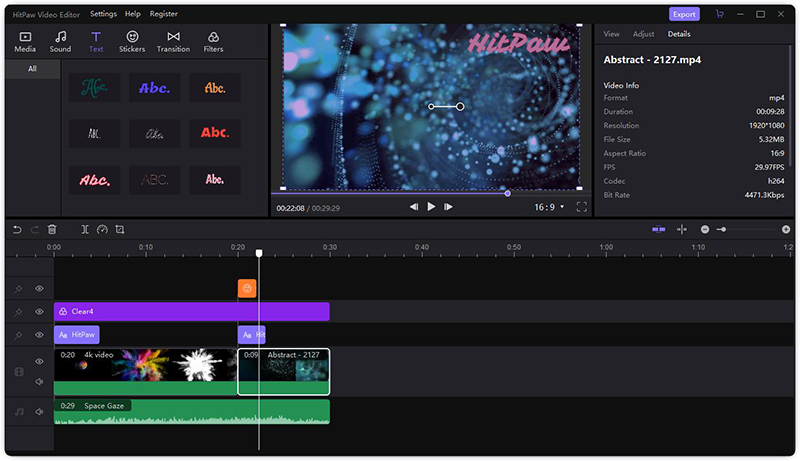 Features of HitPaw Edimakor:
Basically, the HitPaw Edimakor supports the basic features you would expect from a video editor, which include split video, resize, opacity change, video adjustments, video speed change, video rotation, zoom, and texts. However, below are the main features that make it better than many others out there.
1. Supports 4K Resolution
The HitPaw Edimakor supports 4K resolution at a very fast speed, up to 60 frames per second. This implies that you can use this software for demanding 4k YouTube video editing tasks.
2. Hundreds of Filters, Effects, and Transitions
What makes a video editor stand out is the number of transitions, effects, and filters it has to offer to the editor. HitPaw Edimakor comes with over one hundred transitions, effects, filters, and stickers. So, you've got a ton of fancy stuff to add to the videos you edit.
3. Built-In Audio Editor
HitPaw Edimakor is not only a video editor; it comes with a built-in tool that allows you to edit the audio in a video file. Interestingly, this video editor is flexible and intuitive to use.
4. Simplified Video Editing Interface
The editing interface is designed in a way that anyone can easily understand and use the tools it provides. HitPaw Edimakor interface is the best; it supports drag and drop, and the materials move together whenever you drag the main video.
5. Easy-to-use But Powerful
HitPaw Edimakor is an easy-to-use but powerful video editor, perfect for both beginners and professionals. All the work of video editing becomes quite easy here in HitPaw Edimakor. Moreover, it gives the user almost all the video editing features.
Conclusion:
How do you become a YouTube video editor? The first step is to learn video editing, when you perfect in that, then you need a professional video editing software app, such as HitPaw Edimakor, and then sign up on platforms like Fiverr, Upwork, and PPH to win contracts and earn a living.