How to Use Cartoon Face Lens on Snapchat and TikTok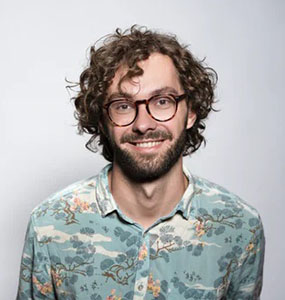 We all are using snapchat and tiktok nowadays, whether it is a streak that you want to maintain or a reel that you made for people to watch, these apps have become an integral and important part of our life. Snapchat and tiktok have introduced some new features in there apps. You must have seen people using these cartoon face lenses because these are some of the new trendy things happening now. So if you also want to participate in this new trend and want to be a part of it then don't worry, we are here to cover you. We will tell you how you can send a snap with cartoon face lens on snapchat as well as tiktok.
So let's see how you can use cartoon face lens on snapchat and tiktok.
Part 1: What Is Cartoon Face Lens?
This famous cartoon face lens was released in 2020. It was actually inspired by Disney style character. So by using this cartoon face filter it will transform your whole face into a Disney cartoon filter and you can then see yourself in a Disney style character. So if you are looking to send a snap to your friend in a Disney style character then you can use this filter and ask them which Disney style character you resemble the most. You can have a fun activity with your friend by using this feature as it is super cool and trendy.
Part 2: How to Add Cartoon Face Filter to Image and Send It on Snapchat
In order to add a cartoon face filter to image you need to follow these steps carefully.
Snapchat is a social media known for letting its users to send videos and photographs to each other. It also has a feature of streaks in which you have to send a snap to your friends every day in order to maintain it. It is one of the most buzzed and talked about social media app. With its introduction of Disney filter snapchat it is providing its users with experience like no one before.
Advantages:
It provide its users a great experience to communicate daily.
You can use various filters to capture the beautiful you.
Users can communicate directly with companies by using snapchat.
You can see who is watching your snaps.
Lastly, snapchat makes a memory of your special events which you can enjoy by reliving those moments again.
Part 2: How to Get Cartoon Filter and Use It on Snapchat
In order to use the cartoon filter snapchat you need to follow these steps.
Step 01Open the latest version of Snapchat. Go to the camera screen.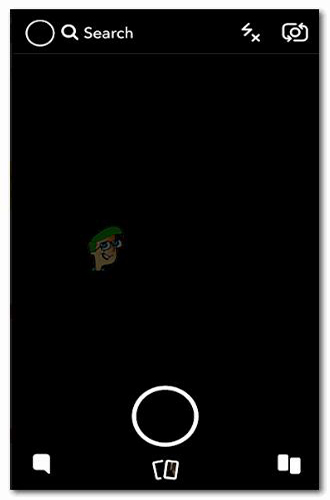 Step 02Click "EXPLORE" in the lower right corner of the screen.
Step 03Type the word "cartoon". Snapchat will show you the related lenses and look for the one called "Cartoon" and select it.
Step 03Press the camera button to capture your video. Save it to your camera roll or send it to others or your story.
How to Send a Snap with Lens Cartoon on Snapchat
After following the above mentioned step when you have explore the cartoon filter on snapchat you are now thinking to send the snap to your friend then you need to follow these steps:
1

After selecting the cartoon snapchat filter you want you now will record a video or a picture based on your liking.

2

Then you will press the send button.

3

You can then choose which friends you want to share your snap with and enjoy.
Part 3: How to Get the Disney Cartoon Filter on TikTok
So if you are a tiktok user then you must be well-aware that the Disney cartoon filter is getting publicity on tiktok too. So if you want to use the TikTok cartoon face then you first need to head to snapchat to use that filter. Because sadly it's not available solely on tiktok. But we will devise a way for you in which you can see how to do the cartoon filter.
Method 1:
You can head to Snapchat first to get your video with cartoon filter, following the steps introduced upper. Upload your video to TikTok finally.
Method 2:
Search "Comic Me" on the Discover tab. Click the camera button next to the filter at the top of the results. Point the camera at your face and the filter is automatically used in the video. Press the Record button to get your cartoon video on TikTok.
Extra Tip: How to Add More Filters to Video for Desktop Users
In order to add more filters to video for desktop users, you don't need to worry! Because we have devised and found an app where you can use filters just like you use them on social media apps like snapchat, tiktok and Facebook etc. just like we use the snapchat Disney filters and many other filters for our photos, by using this app you can also add filter to your videos and make them look amazing.
So, the wait is over, our recommendation that will work the best for your videos is HitPaw Edimakor. HitPaw Edimakor is most convenient editing app that allow it's users to edit their videos without any difficulty. It is easy to operate, especially for beginners this is very helpful to get their videos look professional. The advantages of using HitPaw Edimakor are as follows:
1

You can rotate your videos clockwise and anticlockwise.

2

You can resize and also change the opacity.

3

You can adjust the video speed making it as fast or a slow motion touch as you want.

3

You can add filters to your videos to make them look aesthetically pleasing like snapchat Disney filters etc.
In order to add filters to your video you need to follow these steps:
Step 02You can navigate to the filter tab after uploading videos. Here you will find dozens of filters and you can preview them and see which suits the best for your videos.
Step 03To apply the filter, you need to drag and drop the filter and it will be applied to the whole video.
Step 04You can also add transition and some interesting stickers to your video. If everything is done, click Export button to save your video.
Conclusion
So, we hope you now have a clear idea on how you can use these cartoon filter on snapchat as well as on tiktok. Also, for desktop users hey don't need to worry as we devised an app too - HitPaw Edimakor. So, you can enjoy and make your snaps and videos look pleasing and enjoyable.