How Do I Convert MP4 to MP3 in Windows Media Player on Windows 10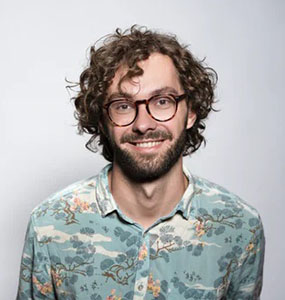 Gone are the days when converting a video file into audio was a tech-savvy process. Now, you can find a plethora of handy conversion software to change MP4 videos into MP3 effortlessly but not all of them are worth using.
To help out our readers, we are here with a list of the best MP4 to MP3 converters along with their features and pros and cons. Additionally, this article will also review a perfect alternative to the Mp4 Windows media player to convert as many MP4 files into the MP3 format as you want.
Part 1: How to Convert MP4 to MP3 on PC in Windows Media Player
Windows Media Player is a free video-and audio-streaming software that also allows users to convert MP4 videos into MP3. The best thing about this program is that it comes free of cost for all Windows users.  
1. Text Guide of Windows Media Player
Follow the below steps to convert mp4 to mp3 Windows media player:
Step 01 To begin, open the MP4 file with Windows Media Player. The program will play it by default.
Step 02 Now, hit Menu at the top-right corner to go to the Home screen. Then, select Organize > Options.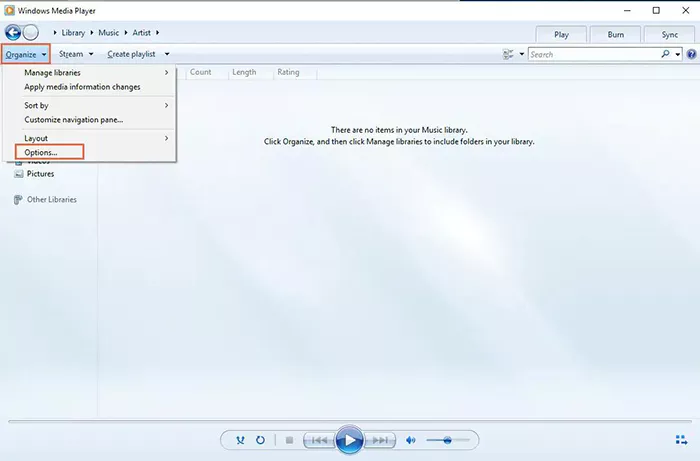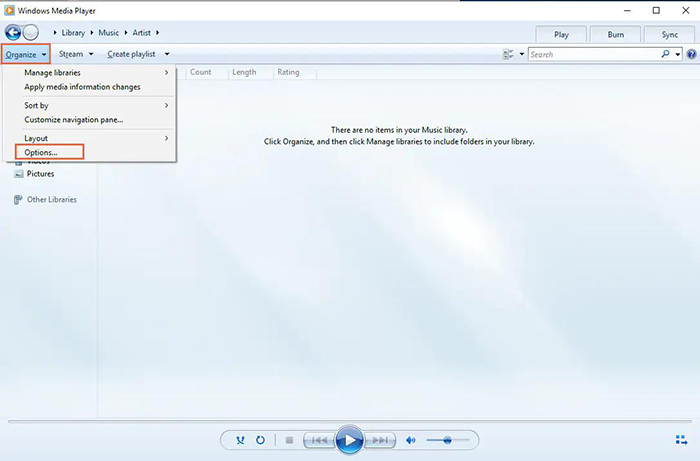 Step 03 A new dialog box will pop up. Click on "Rip Music" > Change, and select a folder for your converted MP3 file.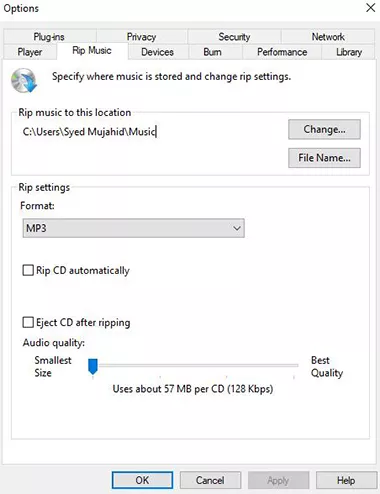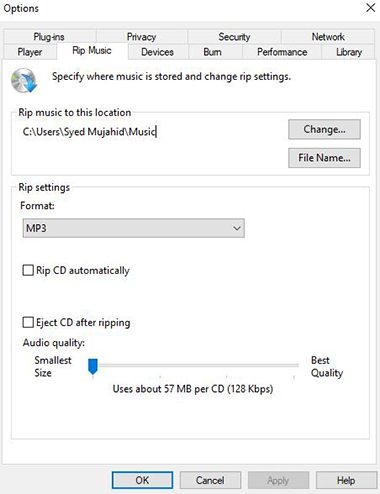 Step 04 Then, click on the drop-down arrow under Format and select MP3. Hit Ok to proceed.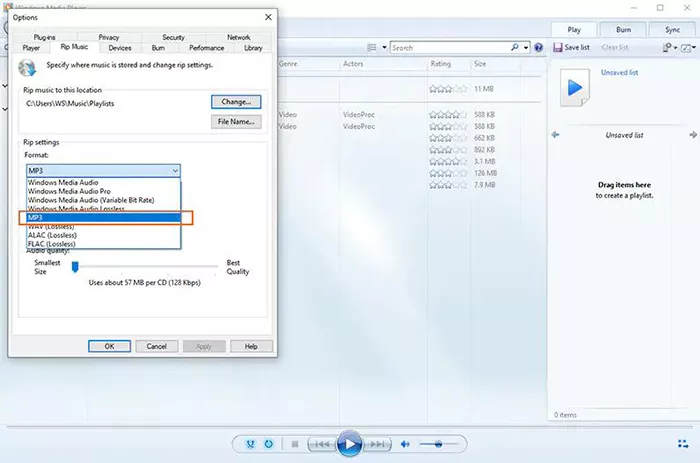 The program will take some time depending on the size of the MP4 file to convert it into MP3.  
2. Cons of Windows Media Player
The below are the biggest disadvantages of using Windows Media player converter:
1

Users complain of losing the voice quality of the converted file.

2

It can convert an MP4 file into just 9 formats including MP3.

3

You cannot change the format or any output settings of WMP files.

4

The process is too slow particularly for larger video files.
Because of this, users tend to get a more professional tool to convert MP4 to Mp3 on a Windows PC.
Part 2: Best Alternative of Windows Media Player to Convert MP4 to MP3 Windows 10
A lot of tools vie for the best alternative to Windows Media Player but none of them comes even close to HitPaw Video Converter when it comes to converting MP4 to MP3. This simple yet multi-featured software makes it ridiculously easy to transform any MP4 video into an MP3 format without losing the original sound quality.
Contrary to its competitors, HitPaw Video Converter uses GPU acceleration to increase the conversion speed to as many as 60 times. On top of it, you can convert multiple video files in one go (batch conversion). This feature alone makes it a go-to choice for many users.  
HitPaw also has a built-in editor that you can use for slight editing after converting the videos.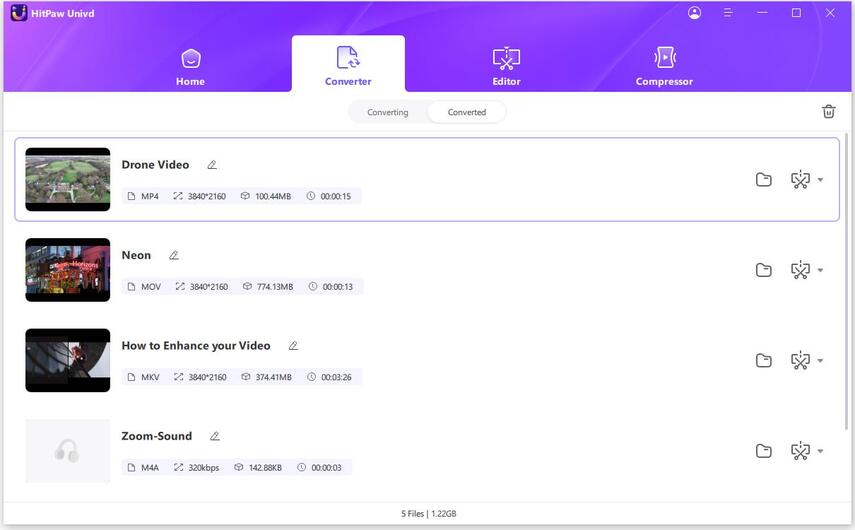 1. Features of HitPaw Video Converter
Below are the features of this software:
1

A quick and simple way to convert MP4 to MP3.

2

Doesn't lose the quality of files.

3

Supports conversion into 800+ audio and video formats.

4

Also acts as a complete video downloader and allows you to download clips from over 1000 sites including YouTube.

5

It has a built-in video editor and a video downloader.
2. How to Convert MP4 to MP3 on Windows 10 in HitPaw Video Converter
Check out how to convert MP4 to Mp3 using this powerful tool:
Part 3: Best Free MP4 to MP3 Converter Online on Windows 10
Want a tool that can convert MP4 to MP3 without spending a penny? Enter HitPaw Online Video Converter. Compatible with all browsers, it offers a click-through process to change the format of your MP4 files.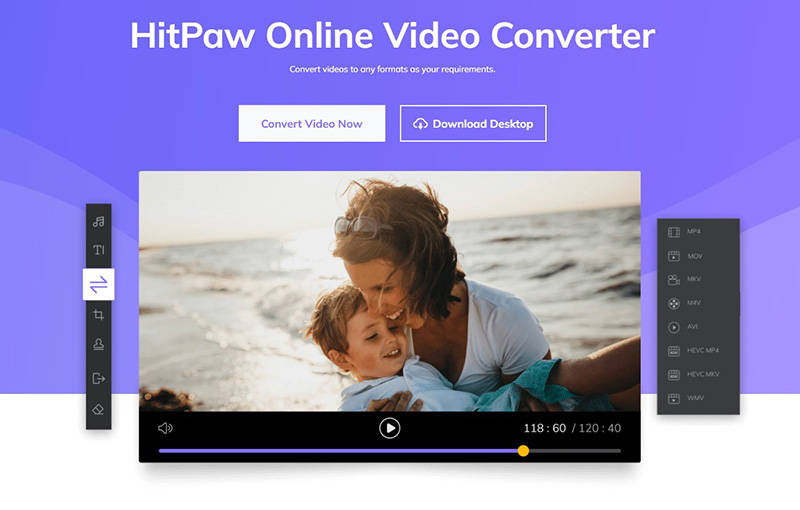 1. Main Features of HitPaw Online Video Converter:
1

Directly convert MP4 to MP3.

2

No need for installing any plug-ins for conversion.

3

Edit the converted videos.
2. Text Guide of HitPaw Online Video Converter:
Here's how to use this program:  
Step 02Upload your video files and then, choose MP3 format under "Convert To." Click on Convert to begin the process.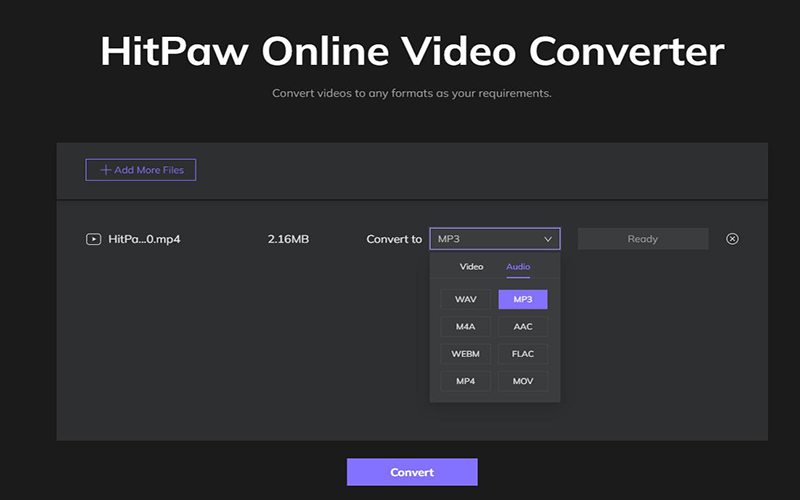 Step 03After the program converts the files, hit Download to save them on your computer.
3. Downsides of HitPaw Online Video Converter:
1

Compared to the desktop version of HitPaw Video Converter, this online tool supports only a few video and audio formats.

2

No batch conversion feature.

3

The output is not as good as its desktop version.
Final Thoughts
Hopefully, you will not face any issue in how to Windows 10 convert mp4 to mp3. This article has provided a comprehensive guide on converting any MP4 video into MP3 without going through a tech-savvy process.
We concluded that HitPaw Video Converter is the most preferable option to carry out the conversion process. It is blazing-fast, efficient, easy to install and use, and provides the best quality output that's a treat to your ears. Not to mention it comes at a user-friendly price, keeping in view the expectations of entry-level users.
Feel free to ask any questions.