Best 3 Ways to Convert M4A to MP4 without Quality Loss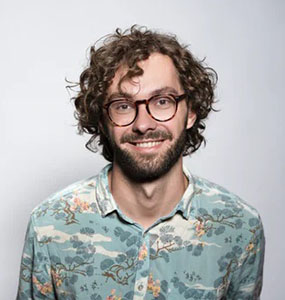 This file format is known as MPEG 4 Audio, or M4A for short. It is a common format for music downloads from Apple's iTunes Store. Itunes, QuickTime, Windows Media Player, and many more can all play M4A files.
The M4A file format is superior to the MP3 format while also being less in size. As an added bonus, at the same bit rate, M4A files have a superior audio quality over MP3 files.
You may, nevertheless, find the need to alter your M4A files into MP4 video. MP4 files can hold video, audio, and a sufficient quantity of data for subtitles, and they may be utilized with many stations and video players simultaneously. Because of its container format, this file type is widely supported by popular media players like iTunes and others. Therefore, you should get the top free M4A to MP4 video converter.
Part 1. How Convert M4A to MP4 on Windows?
In most cases, all that's required to transform an M4A file into an MP4 is to rename the file's extension from .M4A to .MP4. However, if you need to make changes, you cannot use this technique.
Images in the M4A file cannot be converted, and neither can margin text be added to the MP4 after conversion. HitPaw Video Converter is a helpful program for converting videos from M4A to MP4 for this same reason. So, let's take a look at the best M4A to MP4 converter.
1. Best Way to Convert M4A to MP4 on Windows in 90X with Ease
HitPaw Video Converter is the primary tool for making such a conversion in audio file types.
This converter was recommended because it is a useful tool. The HitPaw Video Converter software may be used to change the file type of many popular video and music files. It will also serve us well as an M4A file to MP4 converter.
You can easily play all of your music and video files with the help of HitPaw Video Converter, making it the greatest video converter software available.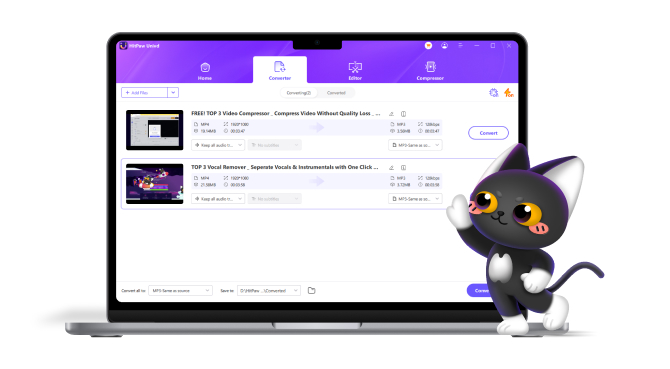 The following are some of the most notable aspects of this program:
It allows you to download or change the format of more than 10000 videos and audio
It supports over 500 video and 300 audio types.
The aesthetic quality of your videos may be improved with its additional video editing tools.
GPU acceleration allows for 60x quicker video conversion, making it the fastest video converter on the market without compromising quality.
It's not just a converter, but it can also download from a wide variety of well-known sites with just one click.
Let's have a look at how to convert M4A to MP4 on both Mac and Windows.
Step 01 Launch HitPaw Video Converter after you have downloaded and installed it for free on your PC.
Step 02 In the main window, select the Convert menu, then click Add Audio to load M4A files.
Step 03 Then, select a quality MP4 as the output format by clicking the "Convert all to" button.
Step 04 It is possible to preview the converted MP4 file using the program's built-in player or by going to the output folder. So, it was how to convert M4A to MP4.
2. Free Way to Convert M4A to MP4 on Windows
On Windows, Mac, and other platforms, the VLC media player can convert M4A to MP4. Audio formats such as M4A may be uploaded into the program. The next step is to select an MP4 format for output.
Meanwhile, the video file's settings, including bitrate, encoder, quality, frame rate, etc., can be changed before output.
Using a VLC media player, you may convert audio files to MP4 format.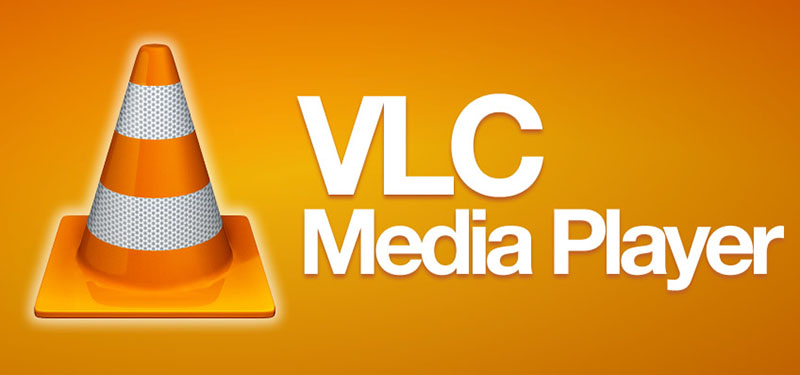 1

Download VLC on your computer. Select "File" > "Convert/Steam" to bring up the Conversion/Steaming dialogue box.

2

To import M4A files, either click "Open media" or just drag the files into the program.

3

In "Choose Profile," go to "Customize" and then "MP4/MOV." Make sure to save your updated profile.

4

Choose an output folder and start the M4A to MP4 conversion on your Computer. Then the process of converting M4A to MP4 is complete.
Part 2. Convert M4A to MP4 on Mac with iTunes
On a Mac, you can start using the iTunes software right away. The freeware supports converting M4A files to MP4 without the need for installation. This program does more than just convert; it also plays audio files without affecting the quality.
If you have a Mac with an M4A file, you can use iTunes to convert it to an MP4 file.
1

Get your Mac set up with Apple Music. Pick "Music" > "Preferences" from the main menu. To import the current settings, go to "Files" > "Import Settings".

2

Click on the menu next to "Import Using." The MP4 format should be selected as the encoding type. Select "OK" to continue.

3

From your music library, choose the songs you wish to convert.

4

Click "File" > "Create New Version" to start a fresh copy. Make an MP4 file of it. Files in M4A format are converted to MP4 format.
Part 3. Change Format with M4A to MP4 Converter Online
1. Zamzar
Looking for a web-based M4A to MP4 converter? Zamzar allows you to convert M4A files to MP4 without the need to download any software on your computer. Performing this conversion online is essential for numerous reasons.
There is no required program download. You may quickly and easily convert files by just selecting them and then selecting the target format. More than 1200 file types may be converted using this handy online application. Moreover, you can successfully convert files for millions of satisfied clients since 2006.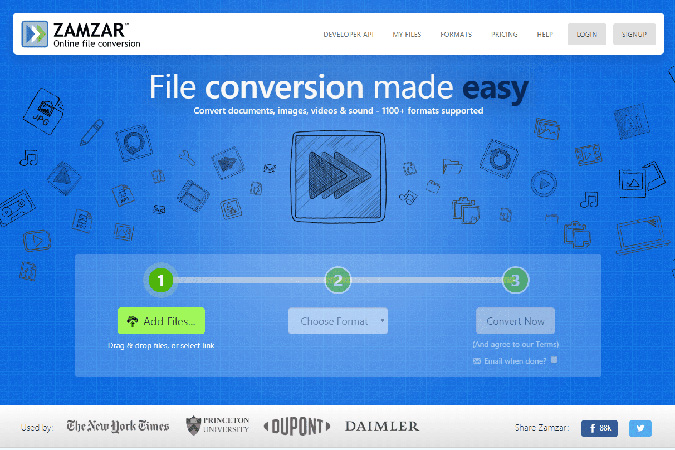 The following is a guide on how to change M4A to MP4 files on the online platform:
1

Launch the Zamzar website converter. To import the M4A file you wish to convert, click "Add Files".

2

Input an M4A file, and choose MP4 as the target format to convert it to. It's under the "Convert To" tab.

3

To begin converting your M4A file, select "Convert Now." The next step is to save the file to your hard drive.
2. AnyConv
More than 400 file types (including text, graphics, music, and video) are recognized by AnyConv. There is no need to install any program. The maximum allowed size for an M4A file is 100MB. This is a major enhancement to Zamzar and is among the best converters to convert M4A to MP4 online safely. The most noticeable drawback is that the website's advertisements might be distracting.
1

Click the Choose File option and locate the M4A file on your computer to upload.

2

To begin the process of conversion, select the Convert button.

3

Once the MP4 file conversion is complete, you may download it.
Part 4. FAQs about M4A to MP4
1. Are M4A and MP4 same?
In spite of their similarities, M4A is not the same as MP4. While MP4 files can include both audio and video streams (and sometimes subtitles and still pictures), M4A files can only include MPEG-4 Audio (thus the file extension).
2. What will play M4A files?
Many Android devices might not be able to play M4A files without additional software or OS support. In order to get around this, you need to use an external audio player that supports the M4A format. VLC and the Google Play Music app are the most popular choices.
Part 5. Conclusion
In this article, we have reviewed different ways of converting the M4A to MP4. The best and recommended method is to use HitPaw Video Converter because of its many additional features.
Moreover, HitPaw Video Converter is completely offline, so you won't have to worry about the privacy of your audio files.