Top 10 Video Player with Slow Motion on Android/iPhone/Mac/Winows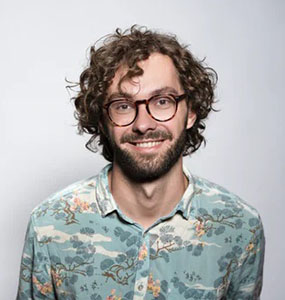 In today's era of TikTok and YouTube Short videos, slow videos have become a new normal in the world of entertainment. However, a slow-motion video is created using specific software and is larger than the original video.
That is, you need a super slow motion video player that can play the video smoothly and give you the best possible visuals.
Here's our sneak peek of the 10 most sought-after slow motion video player tools along with their major features and pros and cons.
Part 1: Top 3 Slow Motion Video Player Apps Android
Based on customer feedback, below are the top-ranked Android slow motion video player software anyone can use with ease.
1.1 Slow Motion Video FX
With 10 million+ installs, it is one of the best slow motion video player Android to watch slow-motion clips without any lags. Its simple and modern interface allows even not-so-tech-savvy users to explore and use its features easily.
Pros:
Watch clips seamlessly
Users can add special time points and change the speed of the video at different time points
Video acceleration up to 5x
Add video filters
Cons:
Many users complain of low quality of saved videos
1.2 VLC Video Player
VLC is arguably the most popular Android video player stop motion that supports an extensive range of multimedia formats. It provides you with diverse options of speed adjustments that you can use to increase or decrease the speed easily. Having a sleek interface makes it a go-to option for newbies.   
Pros:
Supports all popular video formats
Play slow-motion videos smoothly
Free for all users
Video editing features
1.3 Slow Motion Frame Video Player
Slow Motion Frame player is one of the finest Android apps to play and watch slo-mo clips. With this app, you can change the playback speed easily. However, it doesn't offer any tool to edit the clips.
Pros:
Play HD/SD slow-motion videos
Adjust speed and frame rate
Share videos to social media
Consumes low CPU power
Cons:
No replay feature
No video editing feature
Part 2: Top 2 Video Players to Make Video Slow Motion iPhone
Here are two popular video player slow motion software for iPhone users.
2.1 iMotion HD
Having over a million installs, iMotion HD is a powerful time-lapse and stop-motion app for iOS. It enables users to play slo-mo clips as well as edit them using tons of built-in features. Its reverse playback feature appeals to the audience to use this amazing software.
Pros:
Variable frame rate playback
Export clips in UHD and 4K
Supports both rear and front camera
Cons:
Often crashes during editing large files
2.2 SloPro
Just as its name indicates, this tool allows users to slow down any fast video up to 1000FPS. It comes with built-in editing features that empower you to import a video made at a normal speed and then, make them super slow.
Additionally, you can share the edited video directly to social media including Facebook and YouTube.
Pros:
In-app sharing
Provides super slow motion feature, which can slow down a clip up to 1000 FPS
Optical flow and Frame blending
Cons:
Slows down while playing 1080p clips
The free version has a big watermark
Part 3: Top 2 Slow Motion Video Players for Mac
Here are our two picks for the best slow-motion players for Mac.
3.1 Flip Player for Mac
Developed specifically for macOS, Flip Player allows users to play slow-motion videos seamlessly. On top of that, you can also create a stunning slo-mo clip using its editing features.
Flip Player comes with a sleek and easy-to-use interface but it doesn't support all kinds of media formats.
Pros:
Built-in editing features
Users can make ringtones
Plays slow-motion videos in high-quality
3.2 Elmedia Player
Another top-ranked, free media player for Mac users that offers advanced playback and streaming options. It supports all popular video formats including FLV, MP4, AVI, MOV, DAT, MKV, MP3, FLAC, M4V, and Blu-ray. Aside from that, it plays HD videos smoothly without any lag or interruptions.
Facing any difficulty using it, watch its user manual to avoid any technical issues.
Pros:
Advance video playback features
Users can create bookmarks
Can loop media files
An open-source tool
Supports tons of multimedia formats
Part 4: Top 3 Slow Motion Video Player for Windows
Below is a list of 3 highly efficient slow motion video player for Windows 10. Read on and check which tool suits your requirements.
4.1 VLC Media Player
When we talk about a free video player with zoom and slow motion features, then VLC player is the first tool that comes to mind. It boasts as one of the first media players to play any format audio or video files.  
With just a few clicks, users can adjust brightness, audio settings, subtitles, slow motion or hyper-lapse videos playing, and much more.
Pros:
Supports all popular video formats
Tons of video playback customization options
Plays any video file with any frame rate
Open-source and free
Cons:
Often slows down while playing 1080p
4.2 Jaksta Media Player
Looking for a player that can apply slow motion effect seamlessly, go for Jaksta media player. This tool is free, easy to use, and can also stream videos directly from YouTube.
You can play any audio or video file on this player with no extra codecs.
Pros:
Plays slow-motion videos smoothly
Reliable playback features
100% free
Cons:
Doesn't work on Mac
Some features consume high CPU resources
4.3 Slow Motion Video
Want a simple yet feature-rich slow motion video player for windows 10 for beginners, look no further. This powerful tool allows users to play and save videos in both Slow Motion and Fast Motion. Because of this, it is a good choice for playing dance and sports videos and other entertaining clips as well.  
Pros:
Provides fast motion and slow motion features
Free to install and use
Powered by friendly UI
Cons:
Clips are saved without audio
Extra Tip: Best App to Apply More Effects to Videos - HitPaw Edimakor
No matter how good your content is, you need a professional video editor like HitPaw to make it more entertaining and appealing to the audience. This tool allows provides a huge library of stunning effects and transitions that you can apply with just one click.
Additionally, it also offers tons of sound editing tools to refine your clips and make them pleasing to ears. Not to mention it has a sleek and friendly interface.  
Features of HitPaw Edimakor
Here are the impeccable features of HitPaw
1

All basic editing tools including cut, crop, mirror, trim, resize, rotate, pan and zoom, and other basic tools

2

Tons of aesthetic video effects, transitions, and filters

3

Slow down or speed up video

4

Provides unlimited tracks

5

Supports all popular input format

5

Add new features frequently
Text Guide of Slow Down Video in HitPaw Edimakor
All edits on HitPaw Edimakor can be easily, and so does slowing down video. Here's how to slow down video using HitPaw:
Step 02Click on "Drag & drop files here" to import the video clips you want to edit. Then drag it to the timeline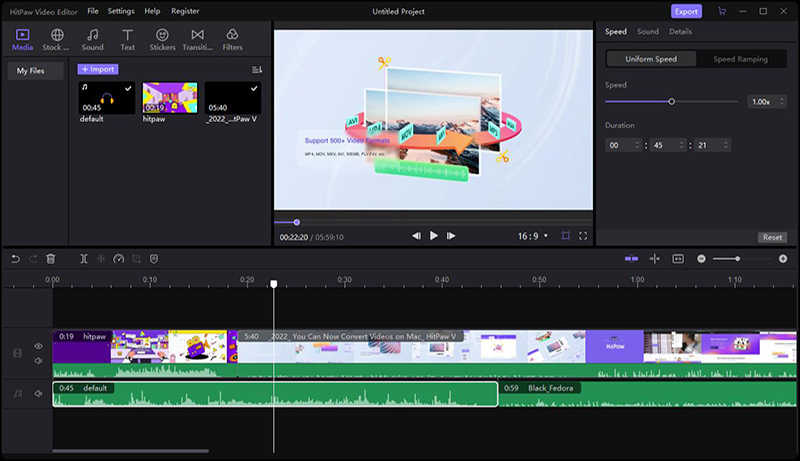 Step 03Click on the Speed icon in the quick selection bar upper the timeline.
Step 04Slide the slider to choose the speed you prefer, then click on the OK button.
Step 05You can preview the effect. If you're happy with it, click on Export button to save the ready video.
Conclusion
To sum up, this article has shed light on the 10 most popular video slow motion player tools that you can use to stream slo-mo clips. No matter if you're using an Android, iPhone, Windows 10, or Mac, you can always rely on the aforementioned software to watch your favorite slow-motion videos as smoothly as possible.
Use HitPaw Edimakor to edit and enhance your clips to further captivate your audience.