Best Volume Booster for YouTube in Windows/Chrome/Firefox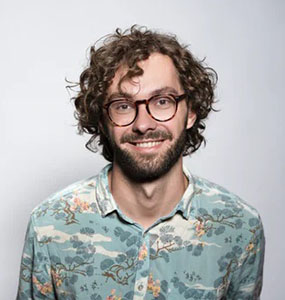 How often does it happen that you create a perfect YouTube video but its volume isn't audible? For any YouTube content creator, it is arguably the most annoying experience. But the good news is that you can easily resolve this issue using a volume booster YouTube.
The internet is awash with such tools that allow users to boost YouTube volume but not all of them are efficient and worth your time and effort. Because of this, we have shortlisted the best volume booster apps for YouTube in 2022.
Part 1: Best Volume Boosters to Increase YouTube Volume in Windows
For Windows user, here are the two popular YouTube video volume booster tools that anyone can use with ease.
1.1 LetaSoft Sound Booster
Compatible with Windows only, LetaSoft is a handy tool to increase volume on YouTube. The best thing is you're able to boost sound even if the system volume is at the maximum. The company offers a 14-day trial period after which users have to buy the premium version to access all the features.
Plus, it auto-starts and filter out any noise distortions to give the best possible results.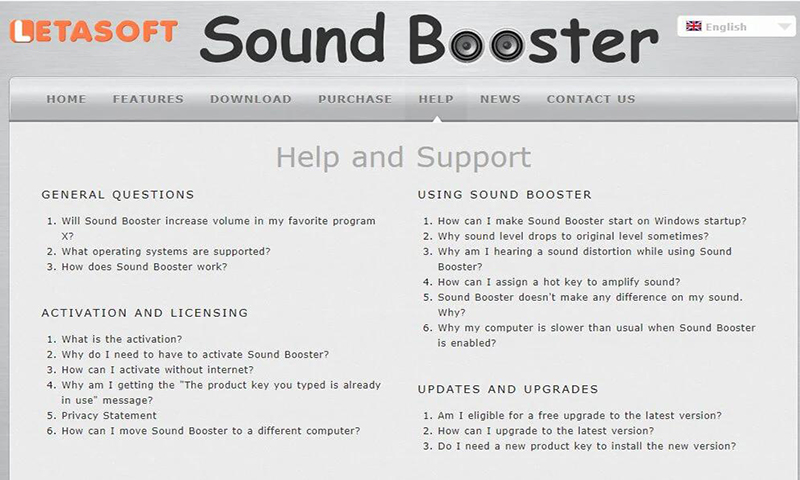 Pros:
Volume can be amplified to 500% as per the company claims
No sound distortion
Two simple methods to increase sound
Auto-start
Two-week trial period
Cons:
Often, the sound dies down completely for a few seconds
1.2 FxSound 2
This tool comes with advanced parametric EQ, presets, and keyboard shortcuts to allow users boost their YouTube volume. With just a few clicks, you can get a maximum volume without distractions.
Users are thrilled by its Boost Bass feature which can make your audience shake with stunning bass effects. We recommend using FxSound 2 if your YouTube not loud enough.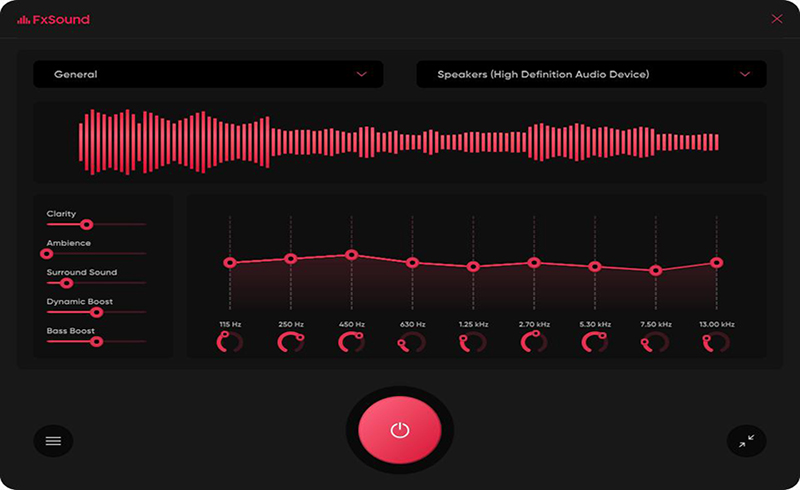 Pros:
Comes with new parametric EQ to give you full range of control
Offers custom presets
Using and switching presets has never been easier
Provides a 7-day trial period
Cons:
Sometimes it does not work with certain versions of Flash and Windows Media player
Part 2: Best YouTube Sound Booster to Make YouTube Louder for Google Chrome
If you don't want to go through the trouble of downloading any third-party tools, we still got you covered. Here are two competent online volume booster tools for your Chrome browser.
2.1 Volume Booster
Having over 500k users, Volume Booster is one of the best Google YouTube volume booster plug-ins. If you're using Chrome on daily basis, then it is your ideal choice to increase sound quickly and effortlessly. All you need to do is install this extension and start adjusting the volume via its slider.
What's best is that this extension is 100% free for all users.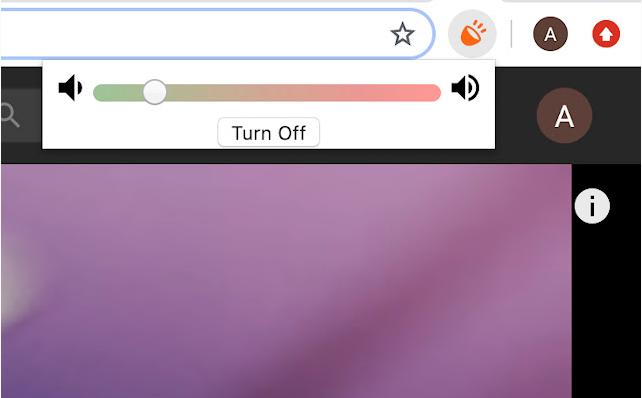 Pros:
Users can boost volume up to 1000%
Easy to use
Very light, so works perfectly on even low-end PCs
Completely free
Cons:
Often, it doesn't work with certain videos
Users complain of bugginess
2.2 Ultimate Volume Booster
Another powerful YouTube volume booster Chrome that is designed to help users improve YouTube sound. Along with boosting volume, it also improves the sound dynamics that give your audience a much better hearing experience. It allows you to increase the volume up to staggering 600% and that too without any noise distractions.
Just install this extension directly to your Chrome and make any sound louder and clearer without any hassle.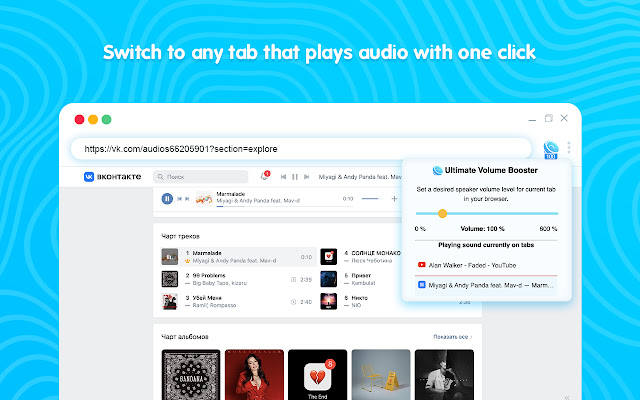 Pros:
Simple and intuitive design
Smoothly increase the volume up to 6 times using the slider
Automatically shuts off in normal mode
Works on both Windows and Mac
100% free
Cons:
Often shows compatibility issues
Often crashes unexpectedly
Part 3: Best YouTube Sound Amplifier to Boost YouTube Volume on Firefox
For people using Firefox browser, we have narrowed down the two most sought-after YouTube volume boosters. Check out which one works best for you.
3.1 SoundFixer
Using SoundFixer is a reliable way for fixing low sound issues and other annoying sound problems for your YouTube videos. It has got 4.5 ratings which speak for its efficiency in boosting sound as well as fixing an array of common audio issues associated with streaming video.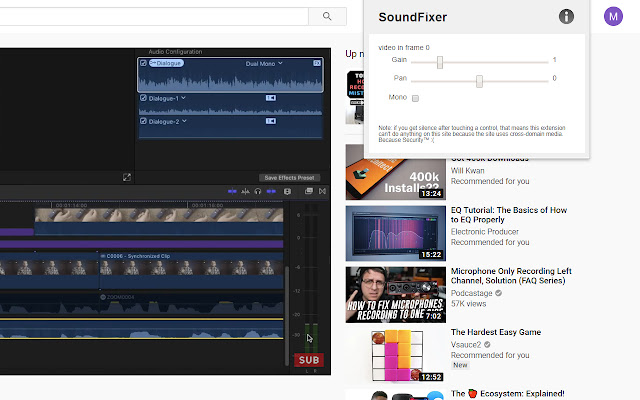 Pros:
Automatically fixes the sound issues like audio too loud or quiet
Troubleshoots the issue of audio in one channel only
No log-in or registration required to use this tool
Cons:
Works with only limited websites because of cross-domain issues
3.2 Up-to-eleven
Just like SoundFixer, it is another user-favorite YouTube volume booster Firefox that increase the audio on a tab with just one click. It enables users to customize the settings to make the audio clearer and smoother.
Its size is just 11Kb which makes it a go-to choice for old or low-end PCs. That is, it doesn't slow down your computer and consumes the minimum CPU resources.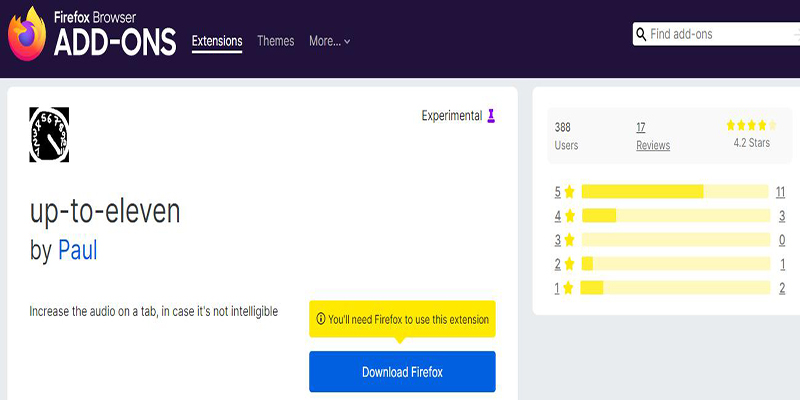 Pros:
Increases sound up to several times
Users can easily enable or disable it as needed
Slight processing adjustment to make the whole thing more effective
Free to use
Cons:
Doesn't work on any other browser
Low efficiency in increasing volume
Extra Tip: How to Make YouTube Videos Louder with HitPaw Edimakor
If your video has low volume, then use a professional volume booster like HitPaw Edimakor. This powerful tool features a plethora of tools to adjust the volume of your YouTube videos as required. The best thing is it doesn't compromise the video quality while increasing the sound.
HitPaw Edimakor provides a powerful 3D audio experience and works with any music player, video player. Thanks to its sleek interface, even a 10-year kid won't face any issue to increase volume of YouTube video.
What makes it so popular is that it acts as a complete video editor to create stunning YouTube videos. Users can create, edit, and produce tutorials, guides, podcasts, reels, and much more using this multi-feature tool.
Advantages of HitPaw Edimakor
The below are some of the stellar features that make HitPaw the #1 YouTube volume booster.  
Boosts YouTube sound quickly and intuitively
Offers tons of aesthetic stickers, animations, and filters
Multi-layer video editing
A precise timeline that help you apply editing effects with great accuracy
Advanced picture-in-picture mode
Connected multiple clips smoothly
Add background music as well as texts of any sort
Tons of audio editing tools
Supports exporting 4k video
24/7 professional support service
Text Guide of HitPaw Edimakor
Here's how to increase volume on YouTube videos using HitPaw Edimakor:
Step 01To begin, install the premium version of HitPaw Edimakor from the official website or from the below button
Step 02Launch the program and hit on the "+" icon to import the YouTube videos from your PC. Then, drag and drop them into the timeline.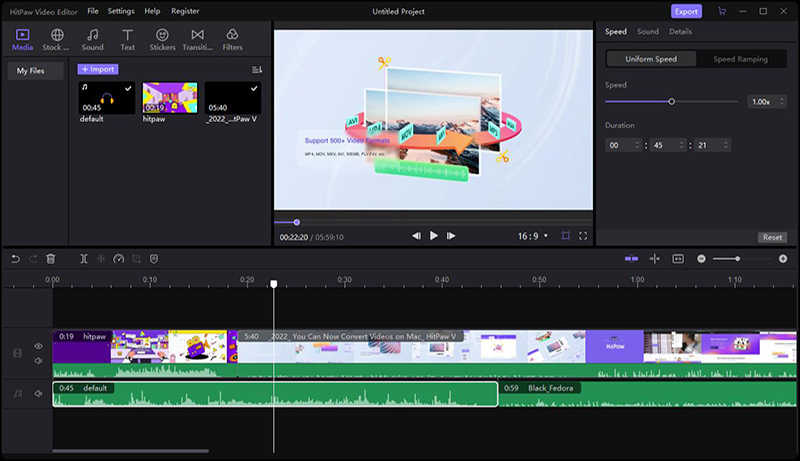 Step 03Now, click on Sound in the top-right bar and raise the "Volume" to 200%. Perform any other audio or video editing action you want.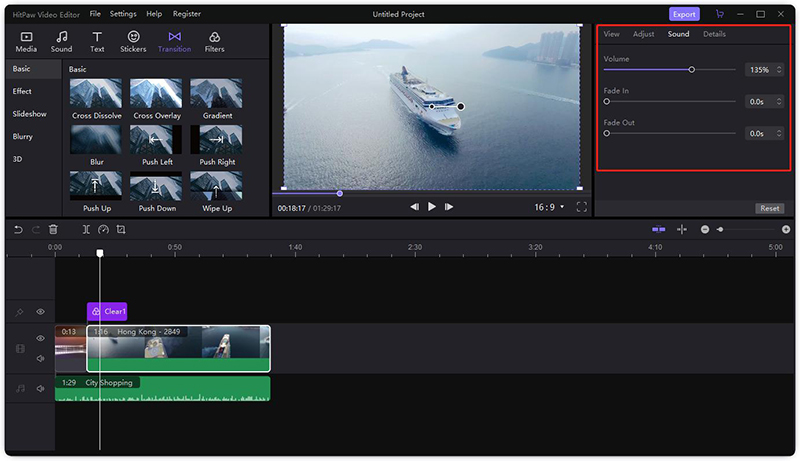 Step 04When you're done editing, just hit on Export, choose the output Resolution and format and hit OK to save it on your computer.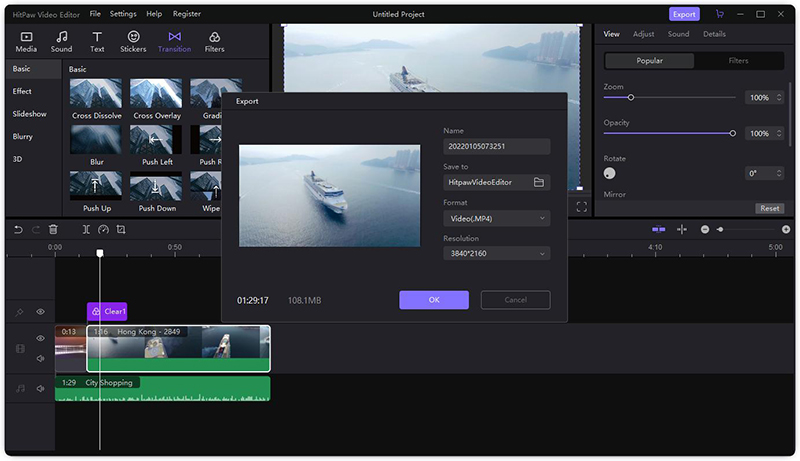 Conclusion
After reading this article, you won't find any issue in boosting sounds for YouTube videos and make them more captivating. All the tools discussed above are user-friendly and offers a straightforward procedure to increase volume of any video.
But as far as our recommendation goes, use the premium version of HitPaw Edimakor to get the best possible results. It offers a one-click solution to adjust YouTube volume as well as bombards tons of video editing and creating tools.