How to Add Among Us Emoji to Discord with Ease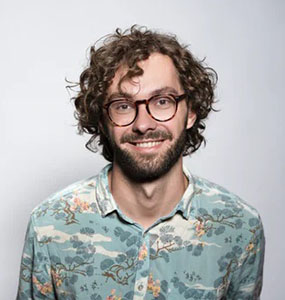 The 2018 release of "Among Us" as a multi-player video game was met with a flurry of media attention in 2020. At its core, "Among Us" has a group of "Crewmates" who must fulfill tasks while an "Imposter" attempts to kill them.
Emojis can serve as a convenient shorthand for conveying a message's tone and meaning in virtual interaction. Depending on the group you're in, they can be necessary on Discord.If you want to use Among Us emoji discord in your Discord messages, you may either use the preset ones or upload your own. Learn how to use emojis in Discord on your Mac or PC via desktop or browser application or your iPhone or Android device via mobile applications.
Part 1. How to Add Among Us Emoji to Discord Step by Step?
So, in this section, we will show you how you can download and upload the customized Among Ss discord emoji of your own. Let's take a look:
1

You need to download the Among Us game and emojis that you want to upload to your discord. Make sure that you also have a discord setup on your phone or desktop. As an Among Us player, it might be common for you to have a chat or voice call on the discord server while playing the game. A lot of players want to upload their customized discord Among Us emoji to discord for using them.

2

To add your own Among Us discord emotes, you'll need to use either the browser version of Discord or the desktop version.

3

Click the dropdown arrow next to the server name in the top-left corner of the screen to open the server you wish to upload an emoji to.

4

To configure your server, click on Server Settings.

5

Select Upload Emoji from the left sidebar, then click Emojis.

6

Select the image you want to use and upload it to the server. So, in this way you can easily upload any Among Us emoji to your discord server.
Notes:
Be advised that you have a maximum of 50 custom emojis per server by default. Emoji slots can only be "boosted" by Discord Nitro users, so if you'd want more, you'll need them on your server.
You may only use these custom emojis on the server they were submitted to if you have a Discord Nitro account. If you want to utilize animated emojis on other servers, you'll need to purchase a Nitro account.
Part 2. FAQs about Among Us Emoji for Discord
You can easily download the Among Us emoji for discord from these websites:
2. How to play Among Us?
For any of you who've ever played the social-deduction-game genres of Mafia or Werewolf, the premise of "Among Us" will be familiar.
Everyone is assigned to one of two teams: either "Crewmates" or "Imposters." The vast majority of players will be part of a crew, which is tasked with accomplishing specific objectives on the battlefield. At most three of your teammates will be "Imposters," or characters that appear to be your Crewmates but are out to get you.
Part 3. Ultra-Tips: Creat More Attractive Emojis to Discord with HitPaw Screen Recorder
You may quickly add an unlimited number of emojis to your recordings with the HitPaw Screen Recorder. In addition to that, it gives you access to a vast array of Among Us emotes for discord. Its robust virtual camera function enables you to effortlessly show everything you put on HitPaw Screen Recorder to Discord, whether it be emojis para discord Among Us, videos, images, texts, games, or anything else.
It is possible to display live videos on well-known streaming services, video call applications, or video conferencing tools. Additionally, it is a potent screen recording program that enables you to effortlessly capture Discord calls.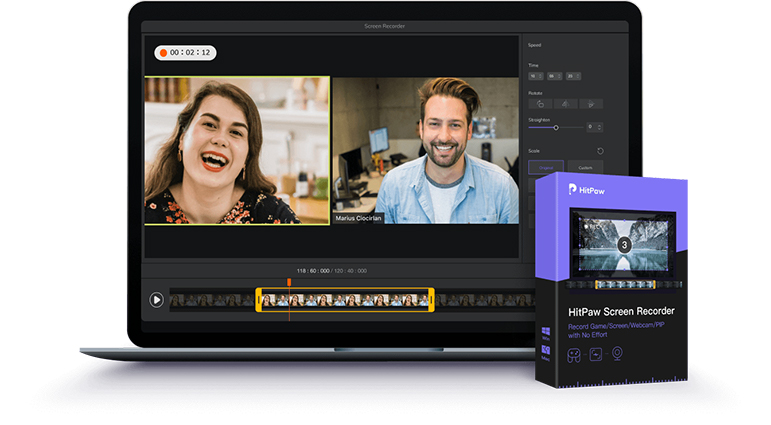 The following are the features of HitPaw Screen Recorder:
Simple to use user interface
Capture mouse and keyboard while screen recording
Easily modify the pip position and size while screen recording and seeing the screen
Optimizes the hardware acceleration of your computer
Excellent streaming tool for gamers
Step 02 To add the Among Us discord emoji pack, you want to use on Discord, first, click the Add Source button, and then click the Image button. You may also add videos, photos, and screen captures, in addition to games and other content.
Step 03 Launch Discord, then join a video call, and when asked, select "HitPaw Camera" from the list of available cameras. What you record with HitPaw Screen Recorder will be seen by other people.
Part 4. Conclusion
Having said that, you have just explored a variety of approaches to getting animated Among Us emojis in Discord. We hope that you understood the uploading process of Among Us emojis to any discord server.
You have also had a look at HitPaw Screen Recorder, which is a program that can be used in conjunction with Discord to function as a virtual camera. It is a robust piece of software that, when used with Discord, can make your video conversations and live streaming appear more polished and attractive to viewers.