Everything You Want to Know About Pepe Emoji Discord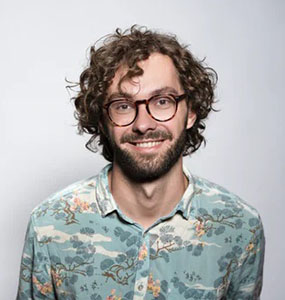 Discord is a well-known social platform which is a VOIP (Voice Over Internet Protocol) and a chatting app where you can easily communicate with people from any part of the world provided they are using this same app. On Discord, you can send pictures, messages, videos, and so much more to the people whom you interact with. You can find different communities on Discord like coding, gaming, memes, among others. Each of these communities are called servers. We will be focusing more on the meme community in this article, particularly on Pepe Discord emojis and memes.
Part 1. About Pepe the Frog
Pepe the Frog is a popular meme on the internet which is represented by an anthropomorphic frog which is green in color and has a human body. Pepe the frog emojis first originated in 2005 in a comic called Boy's Club by Matt Furie. Pepe's face was then adopted on several social media platforms with different catchphrases to portray varied forms of situations and emotions. Originally Pepe was a black and white frog but later the green color was added to it and even animated Pepe emotes came into existence once its popularity grew.
Part 2. How to Add Pepe emoji to Discord?
Emojis are pretty useful when it comes to virtual conversations. Especially on Discord, emojis can be indispensable depending on the Pepe emoji server Discord you are in. On Discord, you can either use the already available emojis or you can even upload your own emojis and use them. If you wish to add the Discord Pepe emotes, you will have to use the desktop/browser version of Discord. Follow the steps given below to know how you can add Discord emoji Pepe or any other custom Pepe emote of your choice on Discord.
1

Launch the community/server on Discord where you wish to upload emoji Pepe Discord and then click on the dropdown menu icon located at the top-left corner of the screen.

2

Click on "Server Settings".

3

From the list available on the left side, click on "Emojis" and then click on "Upload Emoji" to add the required Discord Pepe stickers.

4

Select the Pepe panties emoji which you wish to upload from your device and add it to the community/server on Discord.
Select the Pepe panties emoji which you wish to upload from your device and add it to the community/server on Discord.
Part 3. Discord servers tagged with Pepe
There are several Pepe Discord servers or communities on Discord that are tagged with Pepe the frog. Among all Pepe emotes Discord, a few are listed below.
100 Pepe Emotes (Peepo)
PepeKeyboard
Cheesed Emote
HQ NITRO EMOTES
Clowntropolis
100 Pepe Emotes
Timmy Tim Tim's Server
Pepe Emotes
Pepe Emoji Paradise
Pepe Emoji Christmas Edition
Pepe's Shabby Wagon
Pepe Universe
Pepe EMOJISSS
Pog United
Pepe Trophy
Pepe EMOTES
Pepe Pantry
Pepe Emotes
Pepe Emojis
Pepes Emoji Star
Clown Academy
Pepe's Giveaway's &
PeepoEggs
Part 4. How to Make More Emojis on Discord with HitPaw Screen Recorder
You can have up to 50 emotes on Discord for anyone to use. Now with HitPaw Screen Recorder, you can easily add as much as emojis as you like. And it also provides countless emojis for you.
Step 01 After downloading HitPaw Screen Recorder on your computer, launch it and then click Live > Virtual Camera option.
Step 02 Click Add Source and then Image to add the Emoji you would like to use on Discord. HitPaw Screen Recorder also offers various of emojis for you. Simply click Sticker on the right pane and choose the emoji you want to use. Click on Go Live button on HitPaw Screen Recorder.
Step 03 Launch Discord and join a video call and choose "HitPaw Camera" from the camera list. Other people will see what you put on HitPaw Screen Recorder.
Beside adding emojis on Discord without Nitro, HitPaw Screen Recorder also can record discord audio and video calls and export as .mp4, .mp3 file. Thus, you can listen to the entire conversation again.
The Bottom Line
This article explains in detail about Pepe animated emoji and its use on Discord. And you can easily add emojis on Discord using HitPaw Screen Recorder without limitations. If you wish a hassle-free process of screen recording on Discord without high quality, HitPaw Screen Recorder is also highly recommended