Where to Download Discord Animated Emojis Free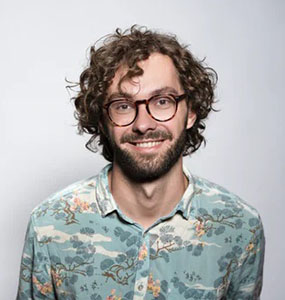 Emojis have become an essential part of daily lives for many users. People love animated emoji Discord and are looking for ways to download them. If you are one of those users, this article is definitely for you. This article talks about the different methods that can be used to download different Discord animated emoji. Read below to know more.
Part 1. 5 Free Websites to Download Discord Animated Emojis 2022
Below is the list of Discord animated emoji server that will help you download the emojis. Have a look.
1. Emoji.gg
Emoji.gg showcases an amazing variety of custom animated Discord emoji for users to use. If users get the option to use this server, they will then have access to a wide range of emoji to use. Users can also use them in their direct message too. This Discord emoji animated server also have quite an active community that users can participate in.
2. discords.com
This animated emoji Discord server is a platform that has an exceptional selection of personalized emotes for users to select from. If you are one of the users looking for some new emojis to use, then discords.com is definitely the one to try out. This animated emoji for Discord server also comes with some super entertaining meme for users to use.
3. Getemoji
Getemoji is a simple website where users can copy and paste emojis form. This website is enough to suffice your basic needs. Emojis are supported on iOS, Android, macOS, Windows, Linux and ChromeOS.
4. Discord Home
Discord Home, the name suggests, is a server that offers a wide range of custom Discord animated emotes for users. The server contains huge collection of the emojis that are sufficient to fulfill your emoji needs.
5. Tenor
Tenor is a well know GIF server that now hosts Discord animated stickers as well as emojis. The website is popular for its GIFs and is not being recognized as a hub for emojis as well.
Part 2. Free Discord Emoji Maker to Get Animated Emoji Discord
Below is the list of some of the best Discord animated emoji maker that you can have. Have a look.
1. Kapwing Custom Discord Emote Maker
Kapwing is one of the best animated Discord emoji maker tools that is currently present in the market. With this tool, users can make a custom emoji for Discord. This emoji will have a strict size limit. Hence, it is mandatory for users to set the image to 128x128 pixels. Using this emoji maker, users can crop their pic so that it is the correct size for Discord and meets dimension requirement of the platforms. All you have to do is download the PNG and upload to the platform. Apart from this, some of the templates of this platform works for Twitch, Slack, and other custom emotes platforms.
2. Emoji.gg Emoji Maker
This animated stickers for Discord maker is present in the market for quite some time now. In addition to this, users do not have to install it to make emojis for Discord. Users can also have control over the complete process while they are working on the platform. The UI is simple to use and has an instruction manual that provides information on how to make an animated emoji Discord using Emoji.gg Emoji Maker easily.
3. Emotes Creator
Emotes Creator also works in the same manner as other options in the list. Users can also text while creating emojis here.
Part 3. How to Add/Upload Emojis to Discord
Follow the below steps to know how to add emojis to Discord.
1

Open the server you wish to upload an emoji to.

2

Tap the dropdown arrow beside the name of the server on the screen in the top-left corner.

3

Tap Server Settings >> Emojis in the left sidebar

4

Next, click Upload Emoji.

5

Choose your image and add it to your server.
Bonus Tip: How to Make More Emojis to Discord with HitPaw Screen Recorder
How to upload emojis to discord without any limits? With HitPaw Screen Recorder, you can easily add as much as emojis as you like. And it also provides countless emojis for you. Its powerful virtual camera function can easily show what you put on HitPaw to Discord including emojis, videos, images, texts, games and more. It is capable of presenting live videos on popular streaming services, video call apps, or video meeting tools.
It is also a powerful screen recording software that lets you to record Discord calls without any efforrs. Follow the below steps to know how to use this tool with Discord.
Step 01Download and launch the tool on your PC. On the main interface, click Live > Virtual Camera option.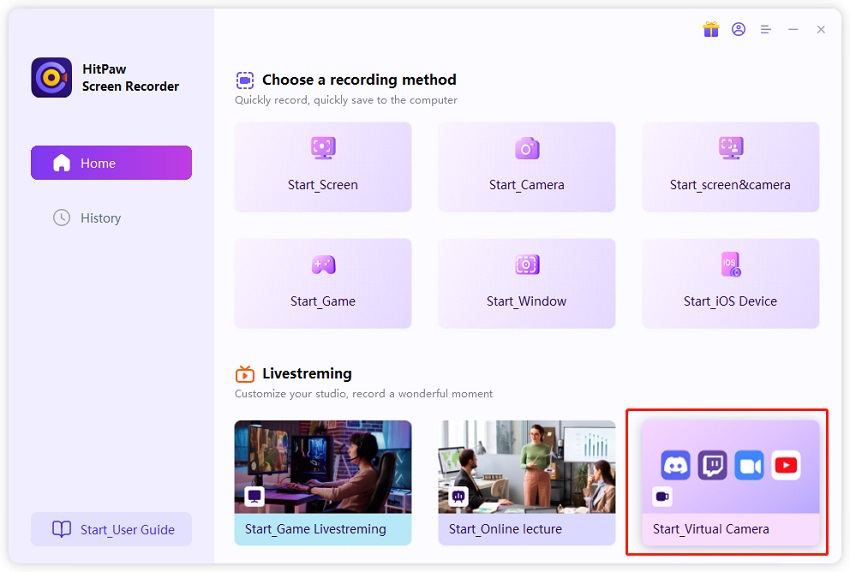 Step 02Click Add Source and then Image to add the Emoji you would like to use on Discord. You can also add videos, images, screen, games and more.
Step 03Launch Discord and join a video call and choose "HitPaw Camera" from the camera list. Other people will see what you put on HitPaw Screen Recorder.
Conclusion
Having said that, you just had a look at different method to get animated emoji Discord. In addition to this, you also had a look at HitPaw Screen Recorder, which can be used as virtual camera with Discord. It is a powerful software that lets your Discord video calls and live streaming more attractive and professional.