What is a PFP on Discord and How Do You Make a Good Looking PFP for Discord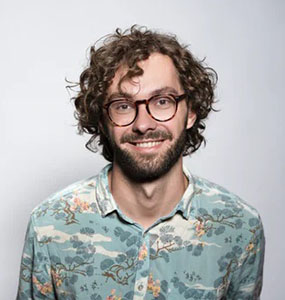 If you are a gamer and play various online games with your friends or followers, then you should use Discord to establish a secure connection with them. Discord is a platform for VoIP and it also provides space for instant messaging. While playing an online game you need to connect with your game mates to plan the next move, this can be either via text or voice messages.
Today's post we are going to discuss Discord PFP and its server. Stay with us till the end to get more.
Part 1. What is a PFP on Discord
PFP is an acronym for Picture for proof which people now-a-day calls as Profile Picture. With other information that are required while creating an account of Discord, PFP is another important thing that you should submit while creating an account. It is how other Discord users will perceive you when communicating with you. People generally use images in form of GIF and/or Avatar PFP for Discord, which is a graphical representation of any user.
It is important to use a PFP on your account while signing in to your account. This PFP can make your profile look reliable and helps you communicate to more people. Your Discord image is a symbol of who you are and need to say something about that.
Part 2. Discord Profile Picture Size
You should use an image, GIF or Avatar as good PFP for Discord. It can be great while interacting with different people and creating private room for communication. The optimum image size for PFP must be of 128 x 128 pixels. If you will upload any image greater than this size, discord will automatically crop your image to its default size of 128 pixels.
Part 3. Top 4 PFP Discord Servers
If you are looking for some of the best servers for Discord PFPs, here we will list some of the sites where you can find server, bots etc. useful things for Discord.
1. Disboard
URL: https://disboard.org/servers/tag/pfp
Disboard is a web-based page where anyone can promote their Discord server. Here you can find various servers for Discord. You can also list your server here, so that people can join it easily. Through groups known as servers, it links people. It is a place online where individuals can express themselves, talk with other users, and exchange things like pictures, videos, and links. This is one of the popular sites where you can find some of the best servers.
2. top.gg
URL: https://top.gg/servers/tag/pfp
Top.gg is another great site to find the best server for Discord, and you can also review your favorite Discord bots here. With rank ratings and search-based menus, Top.gg is designed to be as user-friendly as possible, enabling you to locate what you are looking for as soon as possible.
On top.gg you can find your favorite servers, best PFP for discord or bots with the help of hashtags (#) followed by the game name or keyword. Users receive bonuses for casting several ballots and encouraging their friends to do the same. Involvement from your community members on Top.gg is boosted as a result, which helps your server expand naturally.
3. discord Servers.com
URL: https://discordservers.com/browse/pfps
This site lists many discord servers you may like. There are a number of servers and good discord PFP for multiple games or other streaming sites. Playing video games together was its original purpose, but today it's one of the main ways people communicate online for both personal and business purposes.
It enables users to list their Discord server and offers an API for retrieving server data using straightforward server calls. This makes it simple to use services to send notifications when additional servers are added to the site, removed from it, or offer other features.
4. discordbotlist.com
URL: https://discordbotlist.com/servers
Using Discord Bot List, you can information to various Discord Servers, Discord anime PFP, and Bots. You can search and get information for your favorite servers and vote for your favorite ones. Discord Bot List displays information of multiple servers and lets you join it in just a click.
You can search here for various servers and bots using hashtags followed by names, which makes the search process better and gives effective result.
Part 4. How to Make Discord PFP with HitPaw Edimakor
If you are looking for some tool to edit discord server PFP before uploading, then HitPaw Edimakor is one of the best platforms for you. This software is not only for video editing, but also allows you to edit images and audio as well. You can add texts, stickers, transitions and filter to the videos as well as images.
Using HitPaw Edimakor, you can easily add or delete a lot of things from an image. It has many editing options that can change the look of your Discord PFP and you can also adjust the size of the imabge. With HitPaw's Video Editor, you can add, delete, zoom, change opacity of image, rotate the image, etc. edits to your image.
HitPaw Edimakor Features
Rotate the image.
Zooming in and out.
Adjust the size of image.
User friendly UI.
Free trial allows all features.
Here is how you can edit image for Discord PFP with HitPaw Edimakor.
Add Image to Track:
The image can be added to the timeline by dragging it or by clicking it in the media library and choosing "Add to New Track".
Delete Image:
If you want to erase an image from the timeline, pick it there and either click the "Delete" button or use the right mouse click to select "Delete".
Zoom the Image:
When you choose the image, you can quickly discover the zoom option. To zoom in or out, simply drag the image's corner in the preview window. You may also simply move it to modify the image.
Change the Opacity of the Image:
You can frequently need to adjust the opacity of an image. To do this, pick the image in the timeline and then move the slider labelled "Opacity" to the right to change the opacity.
Rotate the Image:
You can rotate the picture in one of three ways: To view all available options, click on the image and then pick "Select" to select it.
To rotate the image, click on the circle dot next to the word "Rotate".
You can define by how much degrees you want to rotate it.
In the preview window, you can locate the yellow dot. Now, you should keep the pointer at the larger yellow dot and hold the mouse cursor to drag it in different direction.
Mirror the Image:
You can effectively mirror something by clicking on the flip horizontal or flip vertical buttons in the right-top window, which also has a mirror feature.
Change the Image Position:
To relocate an image to the desired location during image editing, keep it selected while moving your cursor to the preview window and holding the cursor on it.
Adjust the Image:
After selecting "Adjust", you will see options for brightness, contrast, saturation, sharpening, highlight, shadow, temperature, and tone. To make changes to your image, simply move the slider.
The Bottom Line
If you are looking for various ways to establish your private chat room for your game zone, then Discord is the best place for you. Here, we have elaborated how you can get best Discord PFP, server and bot. We recommend you to use HitPaw Edimakor if you want to edit your PFP for discord or adjust the size of the image.