Make Your Own Art: Turn Photo Into Line Drawing with Easy Steps
Do you want to enhance the style of your e-commerce site? Illustrations can fit the bill as they can make them appealing. But hiring an expert illustrator to create illustrations can be time-consuming and expensive.
To be a graphic designer, you don't need to sketch as there are several ways for you to turn any photo into line drawing. Can you believe me? It looks amazingly real! This article discusses the 3 best methods for line art drawing. Scroll down to read about them.
1.

[Desktop] How to Turn Pictures Into Drawing with Photoshop

If you are a graphic designer, your client may ask you for simple illustration-style designs. Don't worry if you don't know how to draw.

In fact, you don't need to sketch when you can Photoshop. Photoshop can turn photo into line drawing quickly and provide better results. When you could save time for yourself, why not? Follow these simple 8 steps to turn a picture into a drawing:
To turn photo to sketch, open your desired picture in photoshop. Go to File and click Open.

Open the Layers Panel and right-click the picture layer. Then, make a copy of your photo by choosing Duplicate Layer. The other way is to use select the Layer and then click Ctrl (for windows) +J which is a keyboard shortcut Command to make a duplicate copy of the layer.

Choose the new layer and desaturate your image with the help of shortcut keys of the keyboard i.e. Shift + Ctrl (in case of Windows) + U.
After that, copy your desaturated image. There are various ways to duplicate the layer and implement your preferred method to convert a photo to a sketch.

Choose the duplicated layer which is on top and invert the image either by clicking Command / Ctrl + I or using the overheard menu to do so. In this menu, tap Image and then choose Adjustments > Invert.

Then select Color Dodge (Blend mode) on the same inverted image in the drop-down menu of the Layers panel. Note: You will notice, your photo has turned white.

Again go to the overheard menu and click the Filter key. Then, go to Blur > Gaussian Blur while keeping the top layer of the photo selected. A pop-up window will appear.

Select the Pixels in the Radius slider and generate your desirable pencil effect. Then tap OK to turn picture into drawing.
Additional Tips: If the background of your image is too noisy. Take it easy! Tools such as Dodge and Burn are available to clean up your photo. You can darken the pencil marks with the help of the Burn tool while lightening them using the Dodge tool.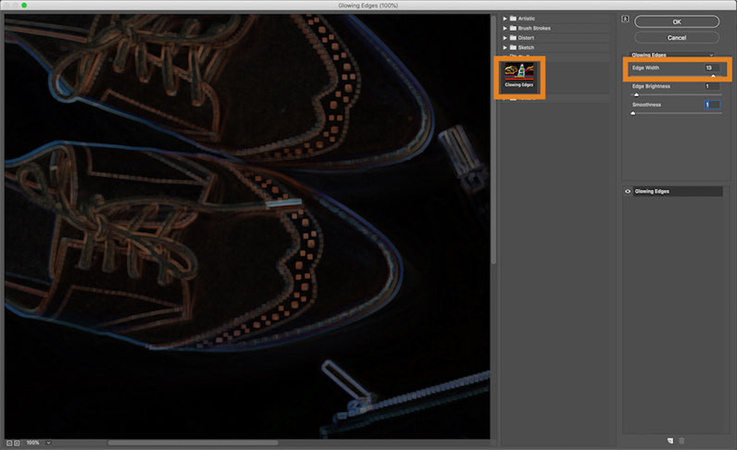 If you are still not satisfied with the results, generate a more sophisticated pencil drawing by adjusting the Levels. To convert photo to line drawing, go to Create new fill/adjustment layer > Levels. Now move the radius slider to obtain the preferred pencil drawing effect. To get a heavier pencil mark, choose multiply blend mode.
You can make any adjustments by simply clicking the Adjustments Panel. For instance, adjust the curves of the image to give it an additional sketch style and turn picture into line drawing.
2.

[Online] How to Turn Pictures into Drawing with Online Photo to Sketch Converter

Apart from Photoshop, you can also turn photo into drawing with photo to sketch converter tools available online. There are multiple programs available online to turn photo into line drawing online free effectively. Here are the two most efficient of them with their converting steps:
VansPortrait
It is an AI-based picture to drawing converter available online. You need deep learning to sketch or draw anime portraits and stencils in just 5 seconds. It automatically recognizes the lines in images and convert photo to drawing. No need for dull photos anymore. It has an anime AI feature that uses a unique lightweight GAN (AnimeGANv2) for image animation. Use these steps for line drawing: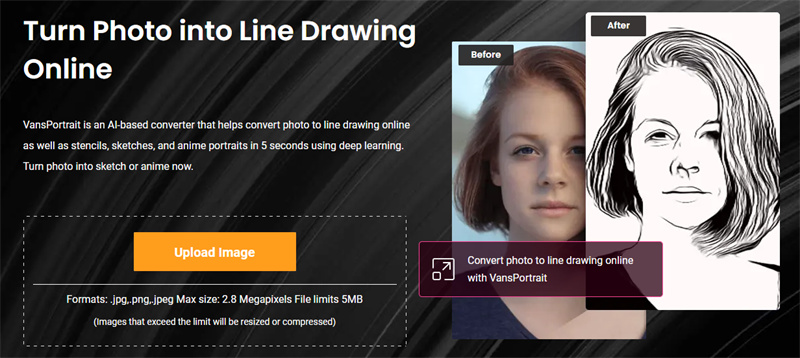 Open the Homepage of the software and click Product > Creativity > VansPortrait. Then hit Upload Image to choose the image to turn
Select one of the two sketch types and hit Start to Proceed. Conversion will start and may take a few seconds
Click Download Image and your lifelike sketch is now saved to your gallery
Free Picture Stencil Maker
It is a free tool to convert photo to line drawing online. This tool undoubtedly trace photos into stencils, line drawing, or sketches. Moreover, it is perfect for woodworking, stained glass, and painting. Follow these simple steps to get your work done: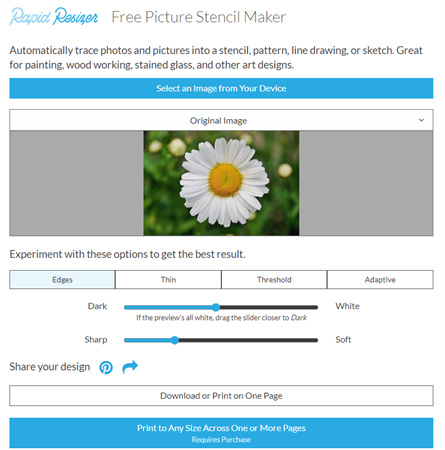 Select your photo by hitting Upload Image
Adjust the design of your format by moving the slider of Density and Contrast
Then save any format of your sketch or pattern
3.

Want to Further Beautify Your Photos? Try This Enhancer and Get Better Line Drawing

Not pleased with the outcomes? You need a professional tool to further beautify your images. Try HitPaw Photo AI as it is the flawless and ideal AI image enhancer available. You just need one click to enhance image quality.

Additionally, it can easily remove the noise of images and make them less blurry. You can use the convert photo to line drawing app and then upscale images with no quality loss.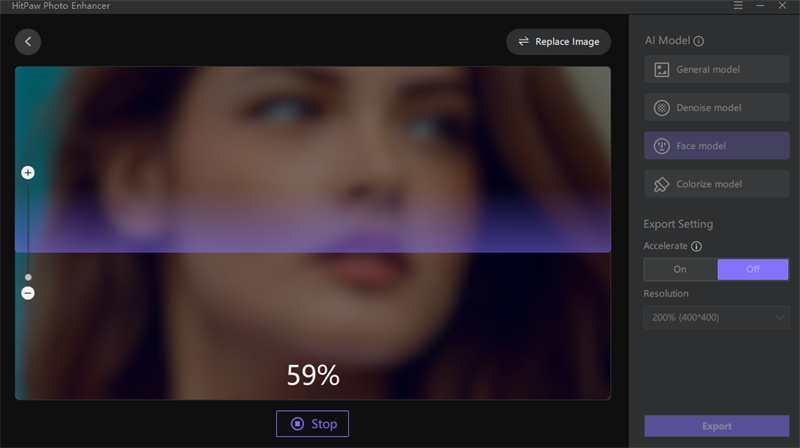 4 exclusive AI models
batch enhancing
The user interface of HitPaw Screen Recorder is simple to use.
Windows and Mac compatible
Auto enhancement
You can batch-enhance images or a single image using HitPaw Photo AI. Use this guide to try this app for image enhancement. The steps to follow are:
Step 1.Get HitPaw Photo AI downloaded on your PC and install it

Step 2.Upload your original image of the sketch by hitting Choose File. (Before this, convert your photo to line drawing using online tools)

Step 3. Choose an AI model and hit the Preview key to start processing. Wait for a few seconds

Step 4.Now you can Preview the Effect and save the upgraded image by clicking the Export key

Conclusion

You may need to convert images to line drawing during your graphic designing career. You can use the convert photo to line drawing app available online free of cost. However, the images converted might be noisy or blurry. You may need to enhance the image. Go for HitPaw Photo AI to achieve the desired results without quality loss.