How to Upscale Image in 9 Great ways 2023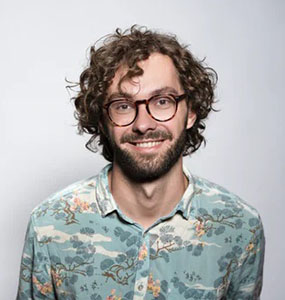 Joshua Hill
Low-quality images can be the worst nightmare, especially if the event was memorable. What would you do if your favorite photo is blurry? Many people want a solution for such issues to restore their pictures and the memories they had. So, don't worry, as we will tell you how to upscale image.
1. Can You Enhance Photo Quality?
How to improve the resolution of a photo? One can use Photoshop to enhance a photo's quality. There are also tools like Gimp that can improve your picture's resolution. Other than that, many other online picture tools can help you. Let's take a look at all these methods.
2. How to Upscale An Image in Photoshop
Adobe Photoshop is excellent software for image upscaling. In this feature, Photoshop will stuff more pixels in a blurry image to add more details. It guesses what pixel would set appropriately in the image and blend those pixels with the image.
So, let's show how to upscale an image in Photoshop.
Open the image.
Go to Menu > Edit > Technology Previews.
Enable Preserve Details 2.0 Upscale.

Go to the Image menu and select 'Image Size.'

Select 'Resample.'
Enter new image dimensions; for good results, set both to 400.

Change the resampling method from automatic to Preserve Details 2.0.

The image will upscale and will be ready to preview.
Although the resulting image would be over-sharpened, it would do the work. If you still want to try another way, then you can try Gimp as well. Let's see what it does.
3. How to Upscale An Image in Gimp
Gimp is another fantastic tool to upscale your images. The best thing about Gimp is it's free, unlike Adobe PS. Gimp makes minimum quality loss when we try to upsize an image.
So, here is how to upscale an image in Gimp without losing quality.
Open Gimp, go to File, and select Open to choose an image.

After selecting the image, go upwards to the 'Image' option and select 'Scale Image.'

The Scale Image dialog box will appear.
Use the drop-down menu and select any other value other than pixels.
You can then add your desired height and width in the image size to see how your edited image would look. You can set the resolution to 300.

In the Interpolation mode, select Sinc (Lanczos 3) for higher image quality.

Click on the Upscale option to make the changes.
Your image is now upscaled.
Many people say that Gimp is not as adequate as Adobe Photoshop. Well, there are some other online methods available that would upscale your image.
4. How to Upscale An Image Without Losing Quality (3 ways)
Let's tell you how to upscale an image without losing quality online. I will tell you the three best tools that would help you in upscaling.
Upscale Image with HitPaw Photo Enhancer
HitPaw Photo Enhancer is a great tool that can be used to upscale image without losing quality. It gives the best effect for painting, animation images and also landscapes. Besides, you can use this tool in only a few clicks.
Download and install HitPaw Photo Enhancer to your computer.

Open the software and upload your image to it

Click Preview to start enhance your image, then export it.
How to Make a Blurry Picture Clear with Bigjpg
Bigjpg is another excellent tool that you can use online for an image upscale. It uses a deep convolutional network for upscaling an image without playing games with the quality. The edges, colors, and details are well maintained.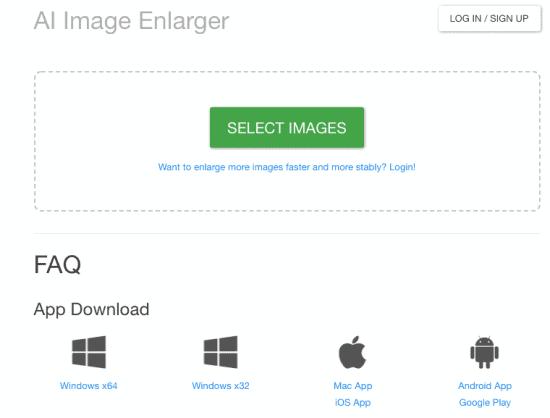 The free version for Bigjpg would allow you to process images up to 3000x3000px, but the paid service of $6-monthly would provide more image stability.
How to Improve Resolution of A Photo with Vance AI Image Enlarger 
Vance AI Image Enlarger is another fantastic tool to upscale an image. This upscale image tool works perfectly on Windows and macOS browsers. Vance is free for up to five images a month.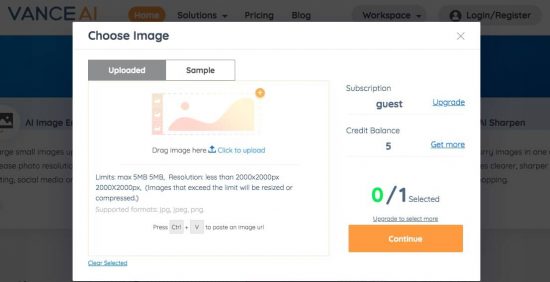 It enlarges your image up to 4 times bigger for free, but if you want a bigger upscale, you can opt for its paid version. The web version of Vance is simple and easy.
5. The Best 4 Image Quality Increaser Online
Here are some of the best tools to increase the resolution of a photo online.
Stockphotos.com
Stockphotos.com is an online image upscaling tool that works both on Windows and macOS web browsers. The best thing about it is that it offers ten free images upscaling. If you want to buy then, Stockphotos.com starts at $9.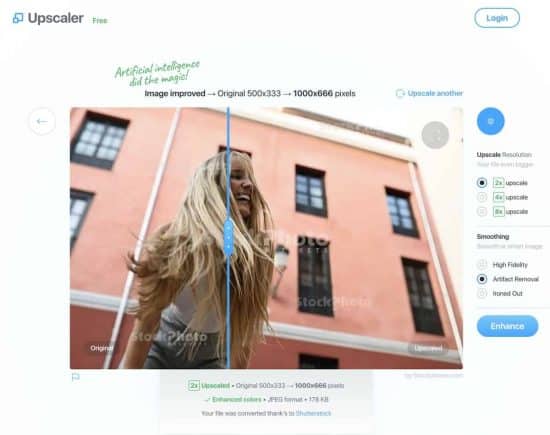 It uses the latest AI technology to upscale images with a single click. It can enhance photos up to 8 times better with a sharper resolution and a smooth image. It also crops for social media uploading.
AI Image Enhancer
The AI Image Enhancer provides your image the best color, contrast, and quality. Its functionality is simple; when you open their website, you will see a section where it asks to drop the image. You can click the button and upload a JPG or PNG file with a max 5MB resolution.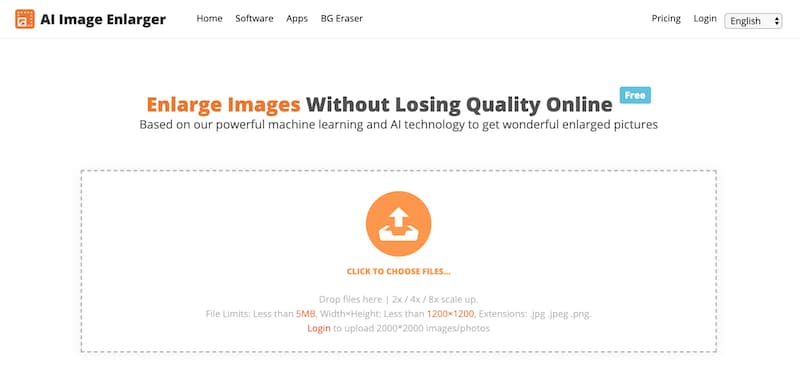 With one click, this tool will enhance and retouch your image, especially your facial features and background.
Lets Enhance.io
Lets Enhance.io is another excellent tool to enhance an image's resolution without any quality loss. It's automatic, fast, and powerful. You can try it for free. This enhancer also provides AI upscale, color and tone adjustments, and compression removal.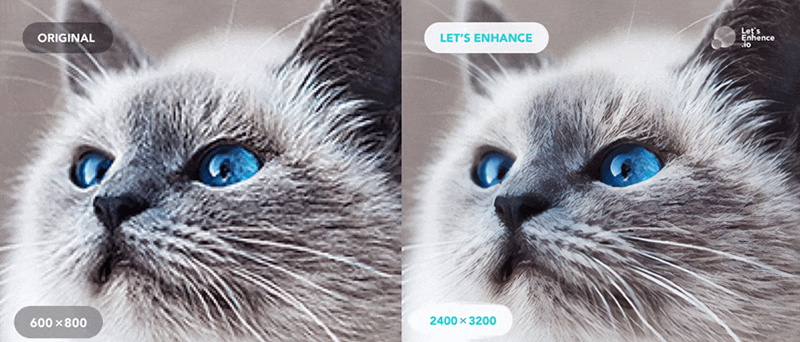 You can increase the quality and enlarge your images up to 16x. The usage is easy. You go to their website letsenhance.io, and it will ask for the image. Please select the image and start enhancing it with one click.
Befunky
Befunky is an AI image enhancer that transforms any blurry photo into a professional HD image with its ultra-powerful retouches. You can balance the exposure, adjust the contrasts and shadows, and color-correct your images with just one click.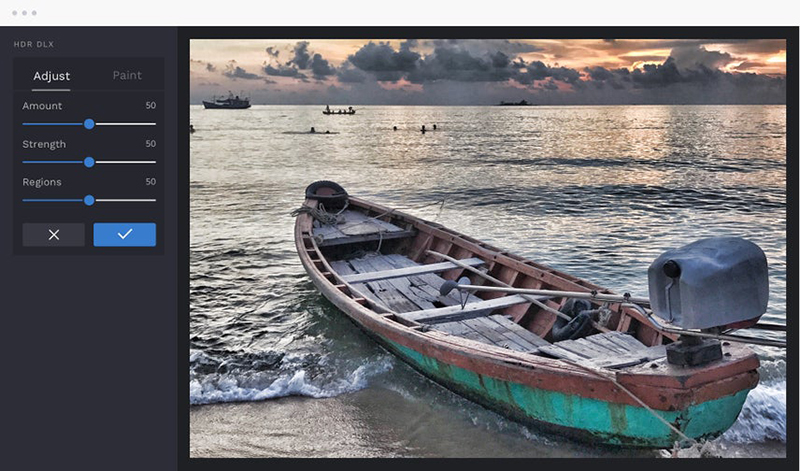 Its features like Sharpen DLX, Denoise DLX, and HDR DLX are super cool.
6. Faqs About Upscale Image
1.What Is A Good High-Resolution Image?
An excellent high-resolution image means an image that has at least 300 pixels per inch. Such images are suitable for printing, and they are a standard or most minor requirement for hard copies.
A high-resolution image has about 5000 x 4000 pixels. Anything below this mentioned resolution is considered mediocre or low quality.
2.What Does It Mean To Upscale An Image?
A low-quality image has a lower amount of pixels. It is blurry too. We upscale an image to enhance its quality.
Upscaling an image means increasing or stretch its pixels to transform it into a higher resolution. The original pixels are copied and duplicated for a better resolution image.
3.What Is The Best Photo Enhancer?
We have discussed many photo enhancers, but the best photo enhancer is Adobe Photoshop and Stockphotos.com.
These two are web and software-based, and they perfectly mimic the pixels to create a higher resolution picture without losing any quality.
If you want to use it as software, Adobe Photoshop would be a fine choice and if you want to enhance photos online, then use Stockphotos.com or the other high-end tools we mentioned.
Conclusion
So, we told you how to improve a pictures quality. There are many tools available on the web and as software, but only a few can hit the quality. The ones mentioned in this blog, like HitPaw Photo Enhancer are top-rated image quality upscale and enhancers. Some of them are free while others charge a tiny amount, but it is worth the money.
Although these image quality increasers online are lovely, they are no substitute for a professional non-blurry photograph.