How to Restore Old Photos on Online Free|Paid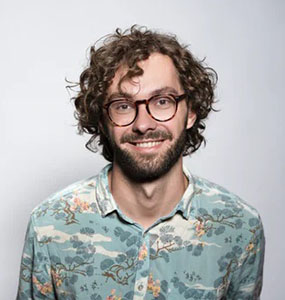 Joshua Hill
The mere glance at an old photo takes us down memory lane, eliciting feelings of fondness. But old photos being what they are, tend to blurry, taking tons of memories along with them. However, there are ways of keeping those old memories with us. In this article, we examine various ways to restore our old photos.
1. How to Restore Old Photos with Photoshop
With photoshop, retouching old photos can become a reality. In this section, we examine fun days of restoring your old photos using one of the best photo restoration services in the market today. The steps for old photo restoration photoshop are as follows.
Get a digital copy of the photo: To restore old photo use a regular scanner or high-quality camera to take a photo of the old picture.
Photoshop is an old photo restoration online free platform that helps to create a duplicate of the picture so that you can work on it.
Ensure to keep a clean and adequately cropped photo for use. Always crop out the unnecessary parts of the image. Furthermore, take note to straighten a photo. This way, it is always easy with to restore old photo photoshop.
Review your photos to rid them of any errors.

To use photoshop restore old photo color, always Remember to Adjust the images. To improve the photos' color, tone, and brightness.

Employ your filter always to shed unnecessary noise. Photoshop remains one of the best way to restore old photos online.
2. How to Restore Old Photo Online Paid Way
Restoring your old photos can be more convenient when you use the paid version. The advantage paid version of old photo restoration app has unlimited features for work. Here are some of the best-paid apps for your photo restoration.
1. AKVIS Retoucher
Akvis is a paid old photo restoration softwarethat makes old photo restoration seamless. It comes with a modern and easy-to-understand UI for users to enjoy while restoring their old photos. If you wish to fix an old image with this platform, be assured that you can easily restore old photo online free.
Pros
It's one of the best tools for photo restoration.
It has a simple user interface.
Cons
It is not available for the free version.
2. Inpaint
Inpaint is a primary photo restoration platform that removes unnecessary aspects of a photo. It is so adept that it can quickly eliminate the slightest defects seamlessly, making your photos seem as good as new. So whenever you ask your self " where is old photo restoration near me " in paint is the appropriate answer for you.
Pros
It easily removes unnecessary defects.
It is easy to understand.
Cons
You can enjoy inpaint better with the paid version.
3. Paintshop Pro
Paintshop Pro is one of the best old photo restoration software with old photo restoration features. Furthermore, with its fast restoration features and cutting-edge technology, you can always restore your photo the way you want.
Pros:
It is a highly efficient product for restoring old photo to their beauty
It is affordable.
Cons
Using Paintshop pro dictates that you have a keen understanding of how it functions.
4. Image Mender
For computer users, Image Mender is an old photo restoration online platform for repairing old photos. With a proper grasp of the forum, you can easily remove scratches, dust, and other flaws in your photos. Image gender uses an automated process to make your design seamless.
Pros
Image Mender has a computerized method to solve issues.
It has an easy-to-understand interface.
Cons
It doesn't exist on the free version. So, you have to pay to enjoy its photo restoration features.
5. Pic Monkey
This super-effective platform is what most people resort to for repairing their old photos. It's very effective for restoring old, torn, and faded photos. Even water-damaged photos are not spared from the picture-improving prowess of pic Monkey.
Pros
Photo Monkey can fix wrinkles, tears, and other damages to your photo.
It uses a fast and automated process to perform.
Cons
You will need to change the format of your photos constantly.
3. How to Restore Your Photo With Free App
While paid photo restoration applications might seem like a tall order, we have compiled three excellent free applications that help you restore your old photos.
1. GIMP:
Gimp is a great photo editing application, available for free. Even as a single open-source platform, GIMP can multitask seamlessly. Furthermore, it has sophisticated tools that make photo editing seamless.
Pros
Cons
Free version is barely enough to do severe functions.
2. Fotor:
Fotor is a photo restoration software that packs many exciting features you can assess for free.
Pros
It is free to use.
It can ease the photo editing process.
Cons
It's limited in the free version, meaning that you can only enjoy its full functions when you subscribe to its paid version.
3. Luminar 4
The Luminar 4 is a customer-oriented application capable of fixing old photos. It also provides valuable tools for removing splotches, scratches, and other defects to your old photographs.
Pros
It effectively fixes your photos.
Cons
The free version is a trial version, meaning that you have to subscribe to the paid version to enjoy its functions.
4. How to Edit Photos with HitPaw Toolkit
HitPaw Toolkit is the ultimate application that gives you the power to edit your photos to create and edit images to your taste.
Key features
With your toolkit, you can easily resize your video to suit the social media scale.
HitPaw also supports editing your video and audio to your preferred format.
Crop, edit and rotate your photo quickly.
You can easily merge your videos on HitPaw.
How to Edit Photos With HitPaw
To start, you need to download the software and install it.

Import the image you want to edit on the platform.

On the menu bar, click on the crop, text, and adjust the function to edit.

You can now export your edited photo to a file for safekeeping.
Conclusion
Our old photos embody highly cherished memories. However, the mere thoughts of losing them to blurring or tear can be problematic. But with the various applications mentioned here, you can always restore your old photos with ease. Finally, never forget to download HitPaw Toolkit an impeccable application for your old photos.