How To Know If You're Shadowbanned On TikTok? Check This Out!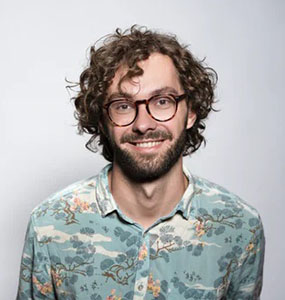 You're posting dedicated videos to TikTok, and one day suddenly found out there was an evident drop in your likes, views, and traffic. If you went through such kind of situation, you probably got shadowbanned from TikTok. Keep reading to learn more about shadowbanned on TikTok, how do you know if you're shadowbanned on TikTok and how to stop it.
Part 1. What Is Shadowbanned On TikTok
So what's shadowbanned on TikTok? How long will it last? Let me explain them to you one by one.
Shadowbanning, so-called ghost banning, or stealth banning has been hiding in the dark ever since the forming of social media. The TikTok shadowban occurs when TikTok intentionally limits the organic reach of a user's account as a result of some action by the user that they don't like. To make it easier, you're banned from the access of traffic by TikTok secretly due to some of your behaviors that violate the community guidelines.
Punishment are made depending on your violating extent. The degree of shadowbanning vary differently. If you're verified that seiously violating its rule, you could be completely cut off from organic traffic from TikTok. Some worse situation also happened like losing you existing followers.
Part 2. How Long is TikTok Shadowban
How long could shadowbanned On TikTok last? Punishment is only 24 hours in the early stages of TikTok. However, the TikTok algorithm's latest update changes it to 2-week long. During the first week, you'll experience a drop in views and followers. As the banning goes on a few days, you are not able to create new videos and enter tags except publish ones.
Part 3. How To Know If You're Shadowbanned On TikTok
Am I shadowbanned on TikTok? TikTok won't warn you that you're going to be shadowbanned. What's more, dropping organic traffic doesn't equal to shadowbanning. So, you may ask: how to know if you're shadowbanned on TikTok?
Here's a super-easy way for you to verify whether you're shadowbanned: If you've received any traffic from the #foryou page, your account is NOT shadowbanned. Detailed steps are shown below:
First, open up a video that you post and you believe it is already been shadowbanned for at least 72 hours.
Secondly, tap the "..." button on the right side
Then, choose "Analytics".
You can see the traffic sources from this page. If you have even just a single view from#ForYou Page, you can have a relief that you're NOT shadowbanned.
Part 4. How To Stop Being Shadowbanned On TikTok
If you find yourself are shadowbanned, don't give up on your account. Here're a few tips about how to stop being shadowbanned on TikTok.
1. Uninstall and Reinstall TikTok
You may try to delete recent videos to see whether shadowbanned on TikTok can be quickly fixed. If it doesn't work, uninstall and reinstall TikTok, sometimes it probably just needs an update to get functional again.
2. Remove Offensive Content
The main reason for "why am i shadowbanned on TikTok" is violating the TikTok community guideline. So it might be something you post breaks the rule. Check your recent videos, and if you find it, delete the inappropriate content immediately. You could check whether TikTok is getting functional once for a while after you deleted it.
3. Stay Away From TikTok for Sometime
If removing your offensive content doesn't work, you'd better quit TikTok for several days. Before you quit, make sure offensive content is deleted and clear the application cache. Stay away from the TikTok for like a week. This would help TikTok algorithm recognizes you as a normal user and end the shadowbanning of your account.
4. Post Original, Innovative Content
How to avoid getting shadowbanned on TikTok? The best way might be to post original and innovative content. When you get back your TikTok account to normal status, make sure it won't be shadowbanned again. Posting videos that contain similar content will be extremely dangerous since your account is already marked by the TikTok algorithm.
So try something new and ensure it's original and positive. You can brainstrom with your friend, your team to create unique and brilliant videos.
5. Pay Attention To TikTok Community Guidelines
A lot of people asked why did I got shadowbanned on TikTok but don't why. Actually, TikTok has set community guidelines, in which there're two aspects you need to pay special attention to: spam behavior and inappropriate content. They're the primary reasons why most people get shadowbanned on TikTok.
For spam behavior: If you like to post several dozens of videos daily or follow more than 50 people within a day. You might need to take a break. Try not to post that much content and follow too many people, it'll make TikTok recognize you as a spammer or robot.
For the content aspect: Keep your videos free from sexualized themes, nudity, pornographic and phobic material as well as suggestive themes. Remember, posting such content can put you in serious trouble with TikTok shadowban.
Part 5. Use An Extraordinary Video Editor For Creating Your TikTok Videos
After fixing this shadowban issue, now we can have time to make our videos more brilliant. After all, video is the elementary factor of TikTok.
To create a great TikTok video, HitPaw Edimakor is your effective assistant. It qualifies to be one of the best video editors available today. This software supports both basic as well as advanced video editing, making it the ideal tool for beginners and professionals. Let's see how to make a TikTok video.
1. You need to download and install HitPaw Edimakor on your computer at first.
2. Install and start using it, click the software and select the "+" button. Navigate and select the videos that you want to edit.
3. Now you can edit your TikTok video. Just select tools you want from the toolbar and begin editing your video. Press "Export" when you finish editing and select the suitable export settings. Hit the "Save" button and you could appreciate your TikTok video now.
Conclusion
It seems easy to get famous and go viral in TikTok, however, you need to pay attention to shadowbanning which will destroy your efforts. With methods provided in article, you are able to know what is shadowbanned on tiktok and how do you know if you re shadowbanned on tiktok. Remember to wisely obey its guidelines and use HitPaw Edimakor to make your videos outstanding on social media. If you have more TikTok questions, for example,if you don't know How to edit a draft on TikTok, you can also check our guide to help.