How to Use a Free 1080p Video Editor to Edit Your Videos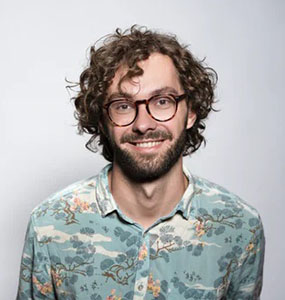 If you're in search of the ideal free 1080p video editor, then you've come to the right place because that is exactly what we'll be discussing in today's article. Nowadays, 1080p video resolution is commonly encountered on almost all video sharing platforms, including YouTube, Instagram, Twitch, and more! In several cases, the videos recorded with the help of your mobile camera are also stored in 1080p resolutions. So what are 1080p videos and how can you edit them? In this article, we'll help you find a suitable answer to this question by making you acknowledge the top editing tools that you can use to edit 1080p videos without any hassle. So without further ado, let's get straight into the article.
What is 1080P?
In case you aren't already aware, 1080p resolution, also known as Full HD, is arguably one of the most commonly used resolutions in modern-day videography. A 1080p video consists of a display resolution of 1920 X 1080 pixels. To understand this better, resolution basically described the number of pixels that a certain display contains. The greater the resolution, the more sharpen the image looks, and the greater quality the video has.
Almost a majority of computer monitors and laptops come with a 1080p display resolution. Additionally, 1080p is also considered to be the ideal resolution for recording videos and sharing them with your friends and family. If you are planning to do so, then you require suitable editing software that you can use to edit your 1080p videos. Continue reading to know about the top video editors 1080p in the market today and how you can use these editors to easily edit your 1080p videos.
What is the Most Popular Resolution Now?
If you're wondering about the most popular video resolution in the videography industry, then you should know that statistical data consistently proves 1080p to be the most popular video resolution today. According to statistical data provided by StatCounter, 1920 X 1080 display resolution continues to be on the top as the most popular screen resolution all around the globe.
Based on several forecasts on the predictability of the most popular screen resolution in the future, there have been various expectations suggesting the surpassing of 1366 X 769 as the most popular screen resolution. At the moment, 1080p resolution is currently being used by nearly 9.78% of the total users globally. With several other display resolutions in the market today, 1080p or 1920 X 1080 preserves its place as the most widely used resolution in the videography industry.
What Do You Need to Edit a 1080P?
By this point, you must be wondering what you can use to edit 1080p video with ease. Honestly, there are hundreds of thousands of good video editors out there that you can use to edit your 1080p videos. However, most of these video editors are known to pixelate the videos, which results in a significant compromise in the video quality. The videos become dull and less appealing to viewers. To avoid this, you must use the ideal 1080p video editor free to edit your videos with ease. Such tools provide all the tools and features necessary to edit your 1080p videos and reach the desired results without having to compromise the video quality.
It can be quite difficult to identify what 1080p video editor would be ideal for you; however, we've made the task much simpler for you by enlisting the top tools in the market today. Continue reading to become aware of some of the best video editors that you can use to edit your 1080p videos without any hassle.
Why Do You Need to Edit a 1080P?
Before we identify the best 1080p video editor for you, it's essential for you to understand the purpose of editing your 1080p videos. A good video editor provides the most basic and advanced editing tools and features, including cut, trim, crop, rotate, speed up, slow down, and add tracks to videos. Such editing tools are necessary to convert your raw video into a much more appealing and interesting final product that captures viewers' attention in an instant.
If you're planning to share your video on a popular video-sharing platform, such as YouTube or TikTok, then it's essential for you to properly edit your 1080p videos to ensure that they capture attention and attract traffic.
Best 3 Free 1080P Video Editor
Now that you know why it is necessary to edit your 1080p videos, let's discuss what tools you are recommended to use for this purpose. Below is a list of the top 3 free 1080p video editors that certainly won't disappoint.
1. Lightworks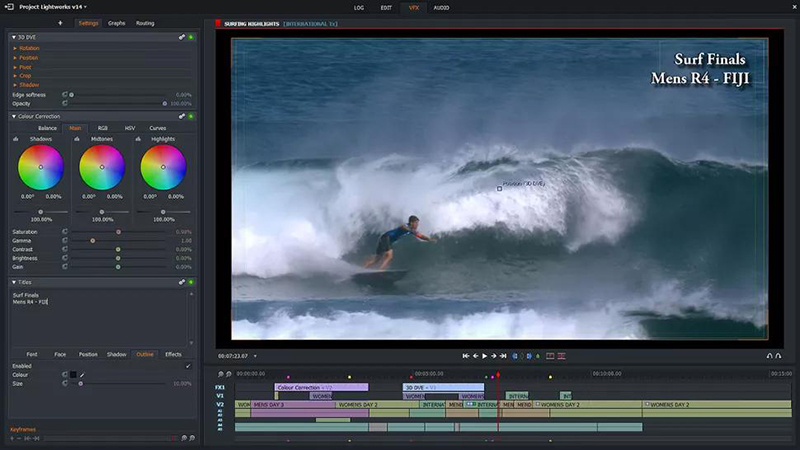 When we talk about the top 1080p video editors, Lightworks is one of the first tools that come to mind. This software is available for Windows, Mac, and Linux OS and entertains users with the most advanced video editing tools that you'll certainly find helpful. It offers unique features like Multicam that allow you to edit clips from multiple different videos and convert them into a single project.
2. DaVinci Resolve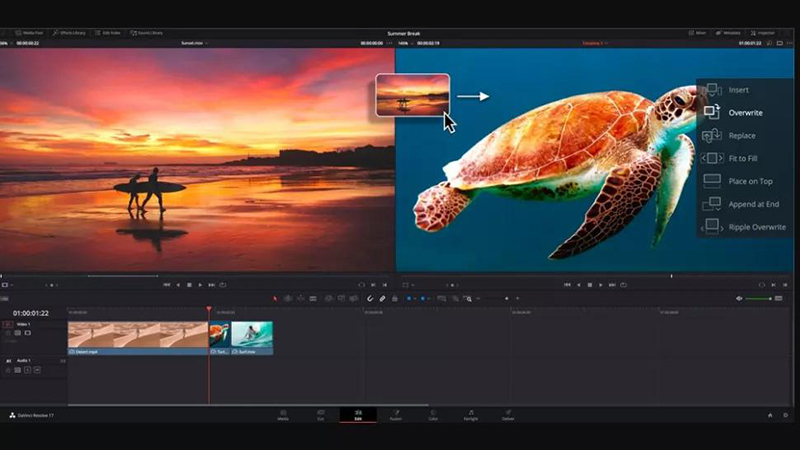 DaVinci Resolve is a remarkable video editor that supports professional video editing of videos in 1080p or greater resolutions. The software entertains users with interesting and useful features, such as color correction, visual effects, post-production, and more! The software also provides a highly professional user interface that assists in creating the ideal work environment, aiding you in editing your 1080p videos with ease.
3. Shotcut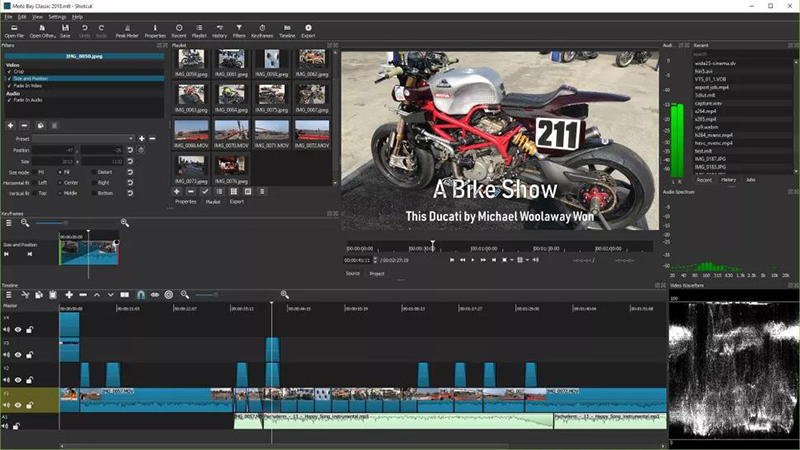 If you're looking for a simple and user-friendly video editor for basic video editing purposes, then Shotcut is an ideal option for you. This free video editor can handle resolutions of up to and including 4K and provides convincing results without dropping the quality of your 1080p videos. Its clean and simple user interface makes it incredibly easy to use, making it the perfect free video editor 1080p for beginners. With a wide range of filters and video effects to choose from, you will certainly not get bored while using this software.
However, It may be hard to use Lightworks or Davinci Resolve if your're a newbie, and the Shortcut software only provides some basic editing functions. To have a better and stabler experience of video editing, you can also try the easy-to-use but powerful software - HitPaw Edimakor - with an affordable price.
How to Edit a 1080P Video with Paid HitPaw Edimakor?
Last but not least, HitPaw Edimakor is another remarkable 1080p video editor that qualifies to be one of the best video editors available today. This software supports both basic as well as advanced video editing, making it the ideal tool for beginners and professionals. The software entertains users with a highly intuitive user interface, which is also responsible for the software's unparalleled user-friendliness.
Furthermore, most of the features offered by the software are extremely easy to understand and use.  HitPaw Edimakor is the ideal software for editing 1080p videos without much trouble. Using the software is incredibly simple; however, be sure to take a look at the steps listed below to avoid any inconvenience.
Step 02Patiently wait for the installation to complete. Afterward, launch the software and select the "+" button. Navigate and select the video that you want to edit.
Step 03Finally, you can edit your 1080p video. To do so, select the desired tool from the toolbar and begin editing your video. Once done, press "Export" and select the suitable export settings. Lastly, hit "Save" and the finalized video will be exported to your computer.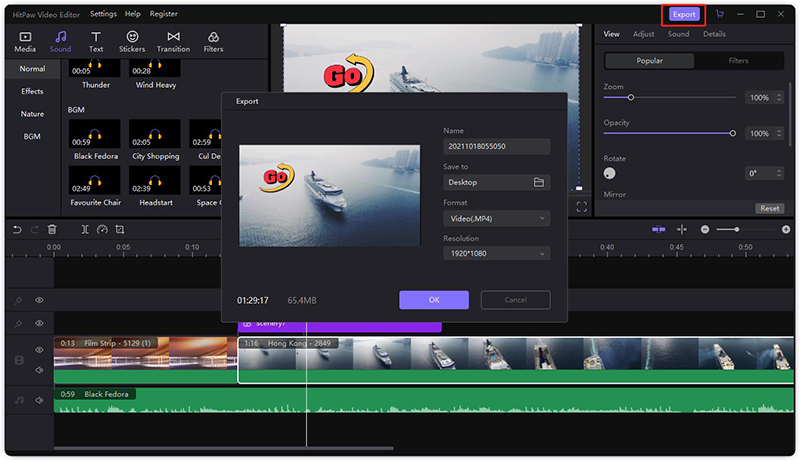 Conclusion
Now that you know what free 1080p video editor you should be using, the process must be incredibly simpler for you. To ensure the best possible results and avoid any inconvenience during the process, be sure to try using HitPaw Edimakor for this purpose.