Step 01Visit the official webpage of HitPaw Edimakor, or download from the below button, and don't waste any time before installing the latest version of HitPaw Edimakor.
Step 02Once the software is installed, you'll need to drag and drop the GIFs and MP4 videos into the main interface of HitPaw Edimakor. Or you can download GIFs from its Stock Media.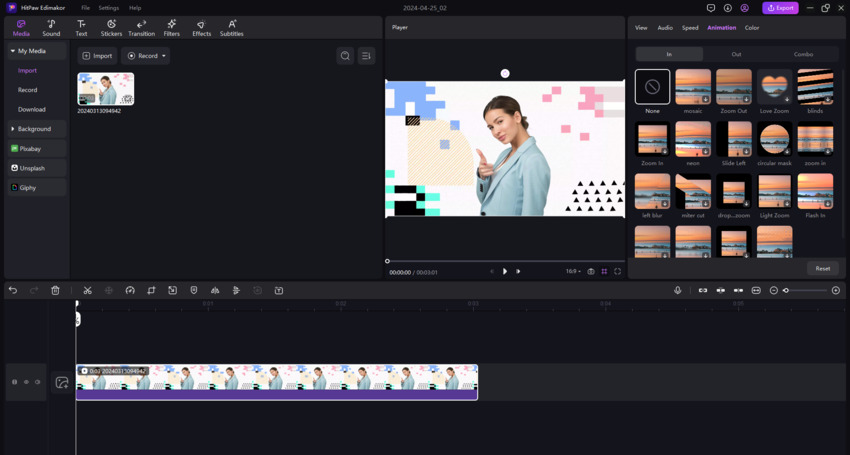 Step 03After downloading, drag GIFs into the timeline. In this phase, you'll need to arrange the GIFs and a video file. You can drag the GIFs into any part of the video. You can take extra time, as merging GIFs into video might take extra effort.
Step 04Finally, export the video as an MP4 video.