Can I Download Movies from Amazon Prime to My Computer?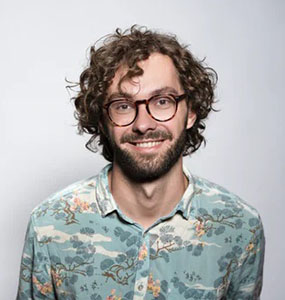 Joshua Hill
The trend of watching TV shows and movies online is increasing tremendously. In fact, 8 out of 10 people have got Amazon Prime and enjoy streaming videos online. However, with no internet connection, sometimes doing so becomes inconvenient. So, you're probably wondering can I download movies from Amazon Prime to my Computer and access them anytime? Don't worry, we have got you covered. Here is everything you need to know about downloading Amazon Prime videos.
Part 1: Can I download movies from Amazon Prime to my Computer?
Amazon Prime offers the option of offline viewing through the Amazon Prime Video App. However, you can only access those videos within the application and can't transfer or download them to the external storage. Moreover, Amazon also doesn't have a Prime Video app for desktop. Hence, the question arises whether or not you can download Amazon Prime Movies to your computer, and gladly, the answer is yes. Even though there is no official method but there are definitely some third-party tools you can use to download movies and catch up on the missed episode of your fav TV show even offline with no internet connection. Have a look at these below-mentioned software programs and understand how they work.
Part 2: How to download Amazon Prime Movies to Laptop via BlueStacks?
BlueStacks is an Andriod Emulator, can be used for both Windows and Mac, which tricks the Amazon Prime into thinking that you are accessing the application through your smartphone. Among all the other emulators, this is the most easier and reliable one. So how can you download Amazon Prime Videos to Laptop using Bluestacks? Without any further ado here is the step by step procedure of BlueStacks:
Download the latest version of BlueStacks in your Laptop. It will enable you in installing any Andriod App on your laptop or PC.

Open the BlueStacks app and sign in to your Google account to access the Play Store.

Open the Google Play Store and search for Amazon Prime Video application.

Now launch the application and log in to your Amazon account.
Once you're in the App now search for the movie you want to download.

Click on the movie. Below the watch now button you will find the option of Download. Click on it.

The download menu will appear on the screen. Choose the download quality or simply click on "default settings" and begin the downloading.
As soon as the downloading is completed your video will be saved in the BlueStacks application.
The only drawback of this method is that you can only access the video within the BlueStacks emulator. You can't pull the videos out of the application or transfer it to another laptop. So if your laptop is running slow then you might face some issues with this technique. Moreover, must keep in mind that Android emulators don't work well on Mac and can cause some glitches. With that being said, if this method doesn't work for you then you can also check out the alternative method mentioned below.
Part 3: How to download Amazon Prime Movies to PC via Screen Recorder?
Screen recording is another powerful trick to use when you're asking yourself whether or not can I download Amazon Prime Movies to my PC. With the right software, no matter if you have Windows, Mac, or Linux, you can easily store the movies on your computer and enjoy them later on. And if you are looking for a free online software to successfully record your favorite shows then AceThinker is the right choice. This lightweight app records movies from Amazon as well as other video streaming platforms with no watermark. Here is how you can use this software.
Open the webpage of AceThinker Free Screen Recorder Online and install its online launcher.

Now click on the "Start Recording" tab.

Now click on the settings icon situated at the bottom right corner of the page. Choose the output format and if you want optimum quality then toggle other settings as well like Framerate, Codec, and Bitrate.

Since you're recording a movie so you must record the video and audio both. Hence click on the microphone icon at the bottom left corner and choose "System Sound" as the input source.

Open the Amazon Prime Movie you want to record and drag the recording window and place it around the area you want to record. Play the Amazon video and click the "Record" button immediately to start recording. As soon as you're done, click the "Stop" button.

Once you've hit "Stop" a preview window will appear. You see the recording and save it right away. Press on the "floppy disk" icon at the bottom and click on the "Save as Video File" option.
Although this method is much more successful than the previous one but involves many complex settings and tools. While recording the screen, many things can go wrong if you're inexperienced. So before you start the procedure make sure you go through the guide carefully and understand it's complex features.
Conclusion
Amazon Prime has become one of the leading online streaming websites and is coming up with more and more amazing shows and movies. But it's strict limitations on downloading and viewing content offline makes it impossible for the viewer to enjoy movies without the internet. However, our article "can I download movies from Amazon Prime to my Computer" has pointed out a few ways to record and download Amazon videos easily. You can either use an Android emulator, BlueStacks, or record the live streaming through free online screen recorder, AceThinker. So, if you have a long flight ahead or you are going away for the weekend just use these hacks to save those much-awaited movies in your PC/Laptop and watch them offline without any inconvenience.
People Also Ask
1. Can I download amazon prime movies to my iPad?
Luckily, the Amazon Prime Video app enables the Android and iOS users to download and save videos in their Amazon library. So whether you have an iPhone, iPad, or any other android device you will be able to download the movie, show, and even an entire season without any hassle to your device.
2. How to download amazon prime movies to android?
The process to download amazon prime movies to android is very simple, here it is:
Open google play and search for Amazon Prime Video. Download and install the App
Now sign into the App by entering a username and password. Now start browsing.
If you have found the movie then click on it and then tap on the "Download" button.
Once the download is completed, enjoy it any time anywhere you want.
3. How do I download amazon prime movies to my iPhone?
Follow these steps to download amazon prime movies to iPhone:
Find the Amazon Prime videos in the App Store and install it
Log in to your Amazon Account
Look for the movie you want to download
Now tap on the movie. Below the "Watch Now" button you will find the "Download" button. Click on it.
For the shows, you will find the option to download the entire season and separate episodes both.