What Is Live Streaming and the Best Live Stream Software in 2023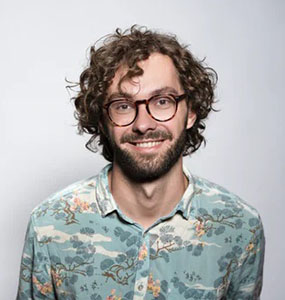 Livestreaming has become the workhorse of almost all industries. It offers the quickest way to multimedia channels and content creators to broadcast a live event. If you have any confusions about what is live TV streaming services and how can you host your own live event, then look no further. In this article, we will walk you through the basic of live streaming, and its pros and cons. Plus, this guide is going to list some popular live streaming services for you.
Part 1: What is A Live Stream?
Live streaming is a technology that is recorded and broadcast simultaneously in real-time over the internet. All it takes is an internet enabled device such as a smartphone and a live streaming platform (app or website) to get the job done. And what is live TV streaming services? It means live stream in real time on TV. However, as streaming services have become mainstream, cable TV subscriptions are becoming less attractive.
Compared to the TV services, a live stream is broadcast in real-time on the internet, without any time delays. The audience doesn't need to download the entire video before playing it on the device. While regular streaming involves a host/person delivers a content created beforehand.
Hopefully, it removes your doubts about what is streaming live and how it differs from a TV.
Part 2: How Does Live Streaming Work?
Now that you know what is live TV streaming, it's important to learn a bit about how it works. During a live stream, the video is directly delivered to the audience through various streaming protocols in real-time.
It uses internet to let people enjoy live events, expos, games streams, sports matches, and TV shows that they cannot attend in person. Today, almost every business and content creators use live streaming to engage and entertain their audience as needed.
Part 3: What Are the Benefits and Risks of Live Stream?
If you want to learn why live streaming is a big deal today, check its main advantages and disadvantages.
Pros:
It gives more reach to brands or content creators because of the increased exposure.
You get an opportunity to engage your followers better than ever.
The real-time interaction with audience is second-best to meeting them in person. It builds trust and promotes your brand/service.
There're absolute no restriction on how long you can go live. You get complete freedom to entertain your audience as you want.
Cons:
No second chance to rectify your mistakes. Expect some bloopers or slip-of-tongue during a live stream. But the more you practice, the better you get at it.
Some live content cannot be guaranteed to be accurate and can easily mislead viewers.
Part 4: What Is the Best Live TV Streaming Service in 2023
Wondering what is the most popular live streaming site to watch your favorite sports, TV shows, and news channels? We have outlined some popular live TV streaming services that you should consider.
1. YouTube TV
One of the most popular live TV streaming services of 2023. Don't confuse it with YouTube, which is essentially a video-streaming platform.
It gives you access to more than 85 channels including ESPN, NBS Sports, Food Network, Disney, and more. But you need to subscribe its premium plan for $64.99/month. The members can also stream it simultaneously on three devices.
The platform offers several add-ons to offer advanced functionality such as watch in 4K or download videos.    
2. Hulu + Live TV
Another popular live streaming service that grants you uninterrupted access to over 70 channels. After getting its premium package for $69.99 per month, you can watch channels like MSNBC, Paramount Network, TLC, ESPN, and more. Plus, it offers 50 hours of cloud DVD storage.     
This platform works on web browsers, Android, iOS as well as Amazon Fire, Chromecast, or Apple TV. Note that you can play Hulu TV on two devices at the same time.
3. FuboTV
A great option for people looking to cut the cord with cable, yet continue to enjoy streaming of their favorite channels. It offers 250 hours of cloud DVR storage and can be played on three devices at once.  
Starting from $64.99/month fees, it gives the members access to over 100 channels including ESPN and professional sports. The website also offers a 7-day free trial period to let you decide if it's the right platform for you.
4. Sling TV
Sling TV gives quite some flexibility to users with its free plan and two paid plans. Both premium plans cost you $35/month and gives uninterrupted coverage of channels like NFL Network, FOX News, CNN, ESPN, AMC.
But you may need to upgrade the package or buy add-ons to access them all. Moreover, Sling TV comes with 50 hours of cloud DVR space.
5. Philo
Ranking last on our list, Philo is an ideal option for people looking to get a cheaper streaming service. Starting at just $20 per month, the platform offers you 67 channels and an on-demand library. Plus, you get unlimited DVR space.
But note that it doesn't include any sports channel, which is a big NO for sports fans.
Part 5: What Is the Best Software for Livestreaming
With so many live streaming programs available, it can be intimidating to make a choice. After scouring the internet, we found HitPaw Screen Recorder as a credible streaming software.
With this tool installed on your PC, you no longer need to ask what is the best streaming service for live TV. It offers a high-end streaming solution to broadcast your own live event on almost 300 popular streaming platforms including Twitch, YouTube, Facebook, and more. More strikingly, you can host a live session on multiple platforms simultaneously.
It also gives you freedom to record the livestreaming in real-time to use it for future. In addition, the host can entertain the audience with well-designed templates, aesthetic stickers, virtual backgrounds, and texts.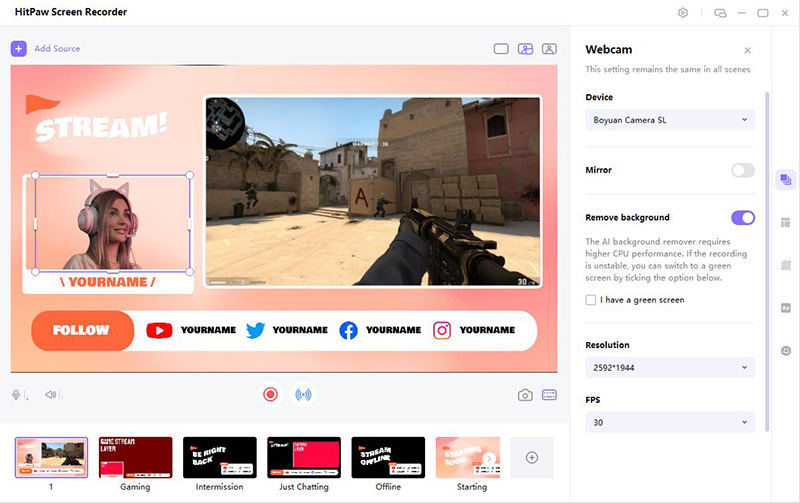 Advantages of HitPaw Screen Recorder:
1

A simple and intuitive live streaming program

2

Supports all popular streaming platforms and video meeting apps

3

Allows you to broadcast an event on many platforms at once

4

Add stickers, backgrounds, texts, or templates to your stream

5

Record the live stream in real-time

6

Comes with a built-in editor

7

Professional customer support
Conclusion
That's all the information you need about what is the best streaming service for live TV. We have based our recommendations on user feedback and reviews. Now, the choice is yours to choose a platform that meets your requirements.
Use HitPaw Screen Recorder to host your live event on any platform and entertain the audience like never before. It gives you tons of customization options and added functions to make the event captivating and memorable.