[Updated] Top 5 Free Live Streaming Websites in 2023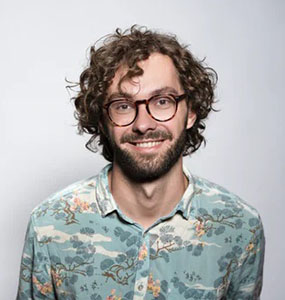 In today's digital age, nothing brings you closer to your audience than broadcasting a live event for them. Contrary to what many people think, streaming an event is no longer a tech-savvy task. But to have a successful run, you need a reliable streaming platform.
To help you out, this article aims to introduce you to some top-ranked free live streaming platforms  that you should know about. The list includes both free and paid websites, ranging from super-simple to a bit techy.
Part 1: 5 Best Free Live Stream Platforms (Completely Free)
In this section, you'll learn about the 5 popular free streaming platforms of 2023. But remember that these websites are good for beginners who want basic streaming features.  
With its ability to stream simultaneously on 30+ channels, Restream has been a user-favorite platform for quite some time. It is easy-to-use, open-source, and offers a load of features to make your live video as interactive as possible.
Pros:
Ability to multi-stream
Add guests or hosts
Share all screens in one browser
Lets you manage chats from each platform
Cons:
Lacks advanced streaming features
The program often shows unexpected glitches
Instagram offers much more features than simply uploading your photos and videos. You can now broadcast your live event and engage with your audience with just a single swipe. Once you go live, your profile picture gets highlighted at the "Story tab" to let your followers join in quickly.
Pros:
Very easy to use
Invite people to your live feed
Offers stunning filters and overlays
Show comments, plus the fans can buy badges to get noticed in comments
Cons:
A live call interrupts the streaming and pauses it momentarily
Very basic streaming features
Uscreen offers an excellent way to communicate with your followers in real-time. It records the streaming automatically, so you can play it anytime if needed.         
The program offers a free trial period to let you evaluate whether it meets your requirements or not.
Pros:
Automatic recordings
Monetize your live event
Compatibility on all devices
The author can also chat live with audience
Cons:
After trial period, the price tag is quite expensive
Many users have complained of irritating lags
Not many people know that Facebook offers a one-click procedure to broadcast a live event. With the sheer number of people using it has, you're guaranteed to find a diverse audience on this platform.
What's best is you can host a live event from your personal profile, business page, or even from a Facebook group.  
Pros:
Automatic saving and posting of your stream
Live event scheduling
Live chat feature
Followers get notifications whenever you're live
Cons:
Very limited features
Expect the technical glitches like lagging and blurry video
Panopto is a multipurpose platform that lets you live stream an events for meetings, conferences, lectures, and more. The biggest advantage it offers over other platforms is the ease with which you can start a live stream.
Pros:
Stream and record your live event effortlessly
Live chat features
Add log-ins to a stream to let specific people join
Stream through multiple cameras
100-hour free streaming
Cons:
Video quality is not satisfactory
Premium packages are very costly
Part 2: 5 Best Live Streaming Platforms That Most Use
The below list includes some of the very best streaming platforms that offer much more features and flexibility.   
Been in market since 2007, Twitch is a hot-favorite platform for streaming the gaming content. But it isn't restricted to only gamers. Anyone can broadcast a live event on Twitch as well as monetize it with ads to earn money.
The platform lets you enable the live chat and engage with audience through the comments.
Pros:
Stream games without any lag
Emote slots to boost viewer interaction
Upload videos as well as store previous streaming events for replay
Cons:
Frustrating long stream delays
Issues with the live chat feature
Another popular platform that assists users to broadcast their content in real-time. It gives you comprehensive analytics to gather more eyeballs and improve the user interaction. Plus, you get tons of ways to monetize the streaming.
Pros:
Turn snippets into highlights
Live stream from any device including webcam and smartphone
Enable ads on your event
Get real-time analytics
Cons:
Expect some getting used to YouTube Live features and analytics
Not very intuitive
Streamyard is also a useful live stream platform which can help you stream to various platform such as YouTube Live, Twitch, Favebook Live and more. More surprisingly, the platform enables hosts to manage multiple participants and streamers to interact with viewers in real time. Moreover, you can also make some settings to stylish you live stream to attract more viewers.
Pros:
Can stream across multiple playforms
The host can manage multiple participants at one stream
Real-time comment
Streaming pre-recorded videos is supported
Cons:
Hard to monitor sound during the recording
It is limited to 10 users per stream
With the TikTok platform getting hotter and hotter, TikTok has introduced the feature of LIVE. You can live stream directly on the this platform. Users and creators can interact in real time with TikTok LIVE. During LIVE, however, only users 18 and up can send and receive gifts. Your account must be at least 30 days old and have at least 1,000 followers. Many young people live in TikTok with a content of recommendation of games, goods or other interesting videos.
Pros:
A good way to attract fans
Interact with audience in real-time
Offers a wide range of content
Cons:
Many streamers are inexperienced, and live content and quality cannot be guaranteed
Another well-known streaming platform that follows a fully SaaS approach. Thousands of individual content creators and business professional rely on it for real-time connectivity with their audiences. Mostly, this program is preferred for large-scale conferences.  
Pros:
Advanced video streaming tools
On-demand webcasting functionality
Intuitive interface
Cons:
Its starting price is $25/month, which is quite expensive
Extra Tip: Best New Live Streaming Software with Various Free Templates
Looking for the most efficient streaming software of 2023? Look no further and get HitPaw Screen Recorder to host a live event anytime you want.
With this tool, you get access to amazing features like streaming on multiple platforms at one, add templates and backgrounds to your recordings, and record the live event in HD. In addition, it offers tons of customization options to interact with your followers intuitively.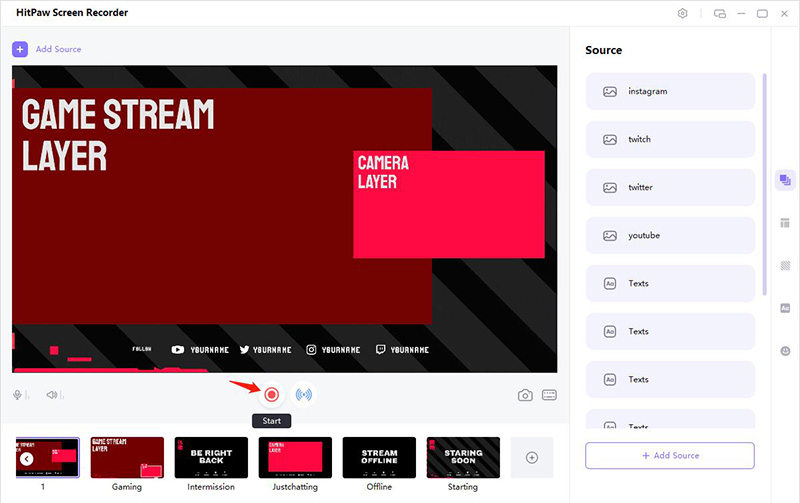 Advantages:
A powerful streaming software along with recording feature
Excellent integration capabilities
Offers a huge library of stickers, virtual backgrounds, and templates for your live event
Compatibility with 30+ streaming platforms
Multi-streaming feature
Ability to record the live streaming
Works on both Mac and Windows
Conclusion
With this guide at your disposal, you won't ever have to worry about finding the free live streaming platforms for your upcoming event. Now, the next step is to choose a website that meets your requirements.   
If you ever need a powerful streaming and recording software, then get HitPaw Screen Recorder. It comes loaded with all the classic streaming features to keep your audience engaged and entertained like never before.