Instagram Live Stream: How to Go Live on Instagram in 2023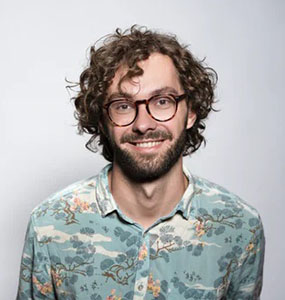 Instagram is a platform that is continually introducing additional features to meet the changing demands of its users. "Instagram Live" is one of them. Instagram Live is an excellent social media platform for gaining new followers, increasing interaction, and sometimes even selling things. Instagram Stories, a social media platform feature, allows users to stream real-time videos to their followers, and it is presently utilized by 100 thousand individuals every day.
In addition to that, with the help of Instagram Live you can broadcast a video or do live streaming with your followers. If a person is going LIVE, you can easily find and join their live stream directly above the main Instagram stream, adjacent to Stories. However, many people don't know how to go live on Instagram.
Stick to this article till the end to get to know how to do Instagram live feed and more. Also, we will demonstrate you to how to go live on Instagram.
Part 1. FAQs about Instagram Live Stream
1. How many followers do you need on Instagram to go live?
You don't have to meet any specific requirements to go live on Instagram. You may go live on Instagram with a large or small number of followers. However, if you have a large number of Instagram followers, you may announce the time before going live, which will help you enhance the number of people who watch your Instagram live stream and the engagement ratio of your profile.
2. How long can you go live on Instagram on iPhone and Android
Instagram, like any other app or social media platform, has a time limit on how long users may go live. On Instagram, a live feed can last up to 4 hours, which is deemed enough. This time restriction was previously 1 hour, however it was changed after some time.
After Instagram live stream, you can also save it on your Instagram profile for the users who can't get time to access your live stream.
Part 2. How Do I Go Live on Instagram?
There are many people that have a large amount of Instagram followers and are frequently asked to come LIVE by their fans. If you are one of them it can be a great chance to connect to your followers, but if you don't know how to go live on Instagram don't get worried. Here, we will tell you how to do a live on Instagram and interact with your followers.
Follow these steps to how to live stream on Instagram
Step 1. Open Instagram app on your iPhone or Android, and click on 'Your Story'.
Step 2. On the bottom of the screen, you will find many options, scroll them to left to get the 'LIVE' option.
Step 3. After choosing the 'LIVE' option, on the left-hand side of the screen you will get icons of Title, Schedule, and Audience.
Title Icon – To give a title to your live streaming or to write a little description.
Schedule Icon – You can schedule the time when you want to go live.
Audience Icon – With this icon, you can choose the type of audience you wan to broadcast your live session to. There are two options of Public or Practice. With Public, anyone can watch and your followers will be notified, and with Practice, you can go live by yourself or with others to practice. Nobody will be notified, and you can change the audience when you are ready.
Step 4. After making the required changes, tap on the 'LIVE' icon to start the Instagram live stream.
The number of people watching your live stream can be seen on the top of the screen and the comments by them will appear on the bottom. To end your live stream, click on the 'End' button given on the top right corner and tap to confirm it. If you want to save your live stream on your Instagram profile, click on the 'Download' icon.
Part 3. How to Go Live with 4 People on Instagram?
There are instances when you go live on Instagram and a large number of your followers wish to join you. To join them in the live stream room, simply click on their name. Many-a-times you don't have clear idea of how many people you can add to your Instagram Live Stream, or how to go live with 4 people on Instagram.
Use below given steps to know how to go live with multiple people on Instagram.
1

Run the Instagram app, and start your Instagram Live Stream.

2

When your live stream will start, you will find a 'ROOM' icon below. Click on it.

3

Simply, add the persons, who have requested you to join your live stream.
Part 4. How to Go Live on Instagram on PC/Laptop/Mac
If you have live-streamed on Instagram using your mobile phone only, and now you want to stream to Instagram live via PC/Laptop/Mac, here you can get to know how to go live on Instagram from laptop. But before moving further, you need to install the following software:
You need an Instagram account.
Download and Install OBS Studio.
Download and Install Streamon or YellowDuck.
Install HitPaw Screen Recorder.
Follow the below given steps to know more about Instagram live stream on PC.
Step 01 Install and open Hitpaw Screen Recorder on your computer.
Step 03 Open OBS on computer. Choose "Video Capture Device" in the list of "Sources".
Step 04 Select HitPaw Virtual Camera from the device list.
Step 05 Download and Install Streamon and run it. Open the Streamon and enter the details to open your Instagram account.
Step 06 Once you successfully logged into your Instagram account on Streamon, tap on 'Start Live Stream' you will be provided with a screen that includes your Stream URL and Stream key. DONOT click on GO LIVE in this step! Go to the next step to configure OBS studio.
Step 07 Open OBS studio and click on Settings > Stream tab. Ensure that you select Custom option in the service, then copy and paste the "Stream URL" and the "Stream Key" from the Streamon app into OBS. Click on the Apply and OK.
Step 08 Now, click on Start Stream! that locates on the bottom right panel near the Settings button. Once the stream starts, quickly go to the Streamon app and click on Go Live Button.
That is it. You are now go live on Instagram from laptop/computer.
A bonus tip, Hitpaw Screen Recorder is one the best software to record your screen and for live streaming. You can capture and record screen, gameplay, video calls and anything on your screen for multiple uses. It helps you to go live on Instagram, Facebook, YouTube, etc. other platforms with lots of interesting and stunning templates.
The Bottom Line
To conclude, this is how to go live on Instagram and how to go live on Instagram with multiple users. The steps of live streaming on Instagram on PC needs installation of other apps including OBS, Streamon and another software HitPaw Screen Recorder which can act as a virtual camera to do live stream.