What Are The Best Screenshot Chrome Extensions Free in 2023?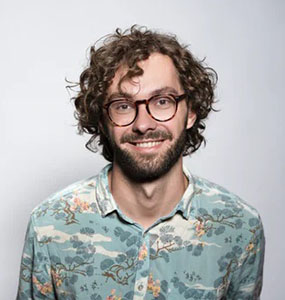 Are you looking for the ideal screenshot Chrome extension for use in 2023? Perhaps, you're trying to understand how you can use a screenshot extension chrome? Whatever the case is, you'll be glad to know that you're in the right place because that is what we're here to talk about.
Chrome extensions have made the process of capturing screenshots on computers incredibly simple and effortless for users. While various users seem confused regarding the official method of taking screenshots on Windows, Chrome screenshot extensions provide a more preferable alternative by allowing users to take screenshots with just a simple click.
Although there is a massive list of screenshot extensions for Chrome, it can be extremely difficult for a typical user to identify which tools are effective and which aren't. For this reason, we've come to your aid with a list of the top 10 chrome extension tools that allow users to take screenshots with ease.
Part 1. Top Recommended Screenshot Extensions for Chrome
You must already be aware of the importance and the associated benefits of a screen capture chrome extension, so let's not waste any time trying to emphasize why should consider using such tools and head straight into our list of the top 10 Google screenshot extensions in 2023. These tools have been primarily selected on the basis of their remarkable functionality, user-friendliness, variety of features, and other essential factors that attract users.
1. Awesome Screenshot
If you're in search of a multi-purpose screenshot chrome extension for yourself, then Awesome Screenshot is one of the best choices that you could possibly make. This tool not only allows users to take screenshots effortlessly but also acts as a recorder for your computer, allowing you to record your screen, webcam, and sound.
Awesome Screenshot entertains users with a variety of photo editing features that you can utilize to improve your screenshots before directly sharing them with your friends or family. This extension is fairly easy to understand and use and is ideal for beginners with little to no knowledge of similar tools or software.
2. GoFullPage Screenshot
GoFullPage is arguably one of the best full page screen capture chrome extensions that users can utilize to instantly capture the entire screen at any moment. The screenshot can then be exported in the form of a PDF, PNG, or JPEG file.
This tool is highly efficient and proves to be an amazing choice for beginners, primarily because of its simple and straightforward use. The extension is absolutely free to install and use on any device running Google Chrome. However, unlike some other popular chrome extensions for taking screenshots, the GoFullPage Screenshot doesn't provide any built-in editing tools that you can use to edit your screenshots.
3. Nimbus Screenshot
Nimbus Screenshot is another multi-purpose chrome screenshot extension that entertains users with a variety of fun and innovative features in addition to simply recording and screenshotting. This tool allows users to brand their screenshots and recordings by adding their own watermarks to their content.
By purchasing the premium package for Nimbus Screenshot, users get access to other interesting and helpful features, including advanced editing features, high-resolution recordings, high frame rates, and more. The tool provides cloud storage for users to keep their screenshots and recordings safe and secure.
4. Fireshot
The list of the top 10 chrome screenshot extensions would be incomplete without a mention of Fireshot. Fireshot qualifies to be one of the top chrome extensions to annotate, edit and crop screenshots. This tool allows you to screenshot a selected area of the screen allowing users to take screenshots that best fulfill their needs and requirements.
Fireshot also permits users to enable hotkeys for simple functions, such as taking and downloading screenshots; therefore, making the tool incredibly time-effective. Fireshot offers both free and paid versions of the extension with varying limitations and access to features offered by the tool.
5. LightShot
LightShot is a remarkable screenshot extension chrome that allows users to take screenshots with just a single click. The extension provides a highly intuitive user interface that enables effective functionality without users having to incur any sort of difficulty while trying to understand and use the tool.
The screenshot feature of LightShot is highly customizable as users can define the exact area of the screen that needs to be screenshotted. Users can also edit their screenshots to fulfill their needs and requirements. Finalized screenshots can either be saved offline on your computer or uploaded to the cloud storage, allowing you to access them anytime and anywhere.
6. Blipshot
Blipshot is an amazing screen capture chrome extension that can be used to capture full page screenshots and save them offline with a suitable file name, and time & date of the capture. The tool is highly efficient and doesn't require the user to encounter any delays while undergoing the process of capturing screenshots.
This extension isn't as powerful as other alternatives in this list and may crash if the page is too large. Furthermore, the screenshot size isn't customizable and users can only capture full page screenshots with this tool.
7. Cipular!
Cipular is another awesome screenshot chrome extension that can assist you with the purpose of taking screenshots instantly and with ease. This tool gives users the option to upload their screenshots directly to Google Drive to act as temporary storage for their media.
Cipular is also popularly known for the simple, yet effective interface that it entertains users with. This, coupled with its unparalleled user-friendliness makes Cipular the ideal screenshot extension for an average user.
8. ClickUp
ClickUp makes the process of capturing screenshots on your computer much more efficient and interesting for users by offering a massive variety of tools and features that you can utilize to customize your screenshotting experience.
This screenshot chrome extension also improves your workflow by allowing users to perform basic tasks, such as tracking time, drafting emails, and producing notes, directly through the tool. Interesting and innovative features like these are what make ClickUp stand out in the eyes of a typical user looking for the perfect tool to capture screenshots on their computer.
9. Usersnap
Unlike other popular screen capture chrome extensions in this list, Usersnap is a more business-oriented tool with the primary purpose of providing clear visual feedback to companies. Apart from taking screenshots, Usersnap can also assist users in recording the computer's screen.
The functionality of this tool is rather straightforward and doesn't comprise of any complexities. For this reason, many individuals consider Usersnap to be the ideal tool to take screenshots for users with little or no prior knowledge of similar tools.
10. Movavi ScreenShot Chrome Extension
To conclude our list of the best screenshot extensions for chrome, we'd like to introduce you to one of the most advanced and powerful extension tools that can be used for this purpose. The Movavi ScreenShot extension allows users to capture screenshots of different sizes and different regions, according to the needs of the user.
The tool is easy-to-use, allowing new users to get the hang of it with ease and in no time! It is well-known for its simplicity as well as the incredible quality of screenshots that this tool can take.
Part 2. Record and Capture Screenshot with HitPaw Screen Recorder Desktop
By now, you must be aware of the top screenshot extensions Chrome available for use in 2023. If you're looking for a more professional and effective way of capturing screenshots or possibly recording your screen on your computer, then you are highly suggested to try using third-party software for this purpose.
HitPaw Screen Recorder is an amazing screen recording tool with various additional features to keep the user hooked, including screenshots. This tool allows users to record their screens in whatever way they prefer, thanks to the plenty of customizable recording features that it offers. Apart from screen recording and screenshotting, the HitPaw Screen Recorder also allows users to directly stream on popular platforms, including Twitch, YouTube, Facebook, and more.
The software is incredibly user-friendly and you won't encounter any difficulty while trying to understand and use it for the purpose of screen recording or screenshotting. To help you begin, be sure to go through the short guide given below that illustrates how you can record your screen and take screenshots using the HitPaw Screen Recorder.
Step 01 To begin, you need to download and install the HitPaw Screen Recorder on your computer.
Step 02 Once the installation has been completed, launch the software and select "Screen" from the home page.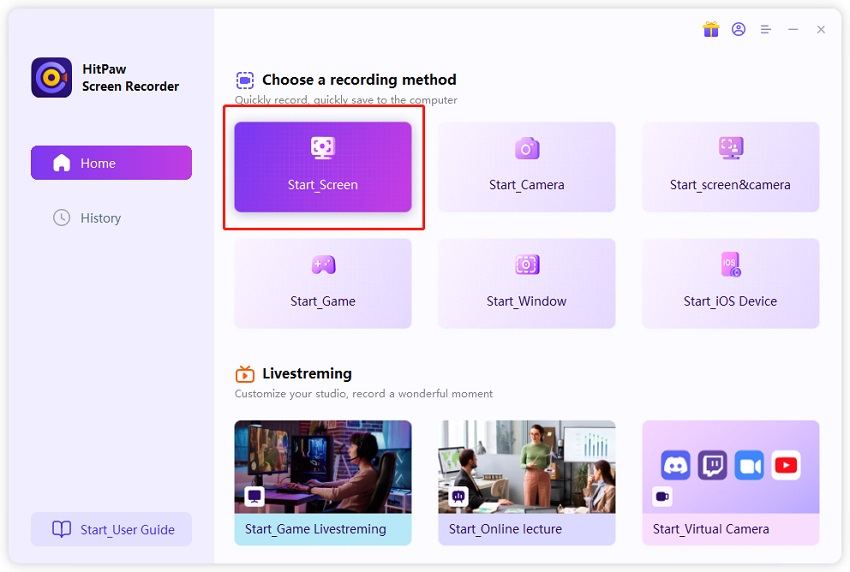 Step 03 Choose the screen area. You can select the entire screen for recording or press and hold to define a certain region of the screen.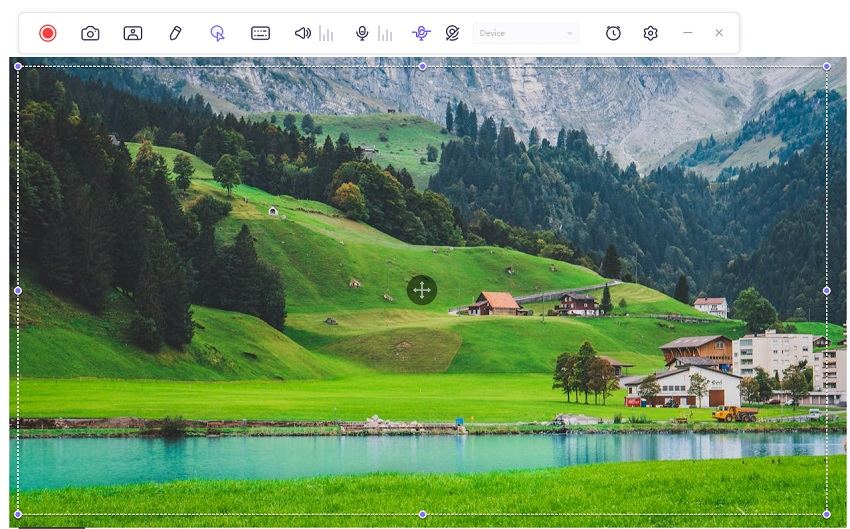 Step 04 Click the record button from the toolbar to begin recording your screen. You can use other tools from the toolbar to take screenshots, pause the recording, enable picture in picture, and more. Tap the end button to stop recording your screen.

The Bottom Line
With that said, we'd like to conclude our list of the top 10 screenshot Chrome extensions available for use in 2023. The extensions listed in this guide are readily available to any chrome user directly from the chrome web store. To further ensure the optimum experience while recording your screen or taking screenshots, be sure to consider using the HitPaw Screen Recorder for this purpose. You will certainly not regret your choice!