Pixelup Review: Is It A Good Choice for Enhancing Photos?
In our in-depth review, we unravel the secrets behind Pixelup, the photo enhancement tool that promises to take your images from ordinary to extraordinary. Brace yourself as we explore its arsenal of features, testing its mettle to determine if it's truly a game-changer in the world of photo editing. Read on to find out more about pixelup app.
Everything You Need to Know About the Pixelup Pixelup is a cutting-edge photo enhancement tool designed to elevate the quality and impact of your images. Here is a detailed pixelup review for those looking to download the app.
What is Pixel
With its advanced features and intuitive interface, Pixelup empowers users to transform ordinary photos into extraordinary visual masterpieces. It offers a range of powerful editing capabilities, including color correction, noise reduction, sharpening, and retouching, allowing users to enhance every detail with precision.
Pixelup's Pricing
For a mere $2.41 per week, you can unlock a world of photo editing possibilities with Pixelup's subscription plan. Dive into the app's impressive array of features and make your photos truly shine.
But wait, there's more! The in-app purchase options are designed to cater to your specific needs and budget. Starting at just $2.99, you can unlock additional tools and functionalities, allowing you to take your photo editing to the next level.
And for those seeking the ultimate long-term solution, the Pixelup Premium Lifetime option, priced at $39.99, provides unlimited access to all the app's features for a lifetime of photo perfection. Pixelup app cost will helo you save money and access great editing features at the same time.
How does Pixelup work and How to use it
With just a single click, you can recolor and unblur those worn-out photos, transforming them into crisp, clear masterpieces. Say goodbye to dull black and white family photos, as Pixelup's inbuilt colorization option brings vibrant hues to every pixel.
But that's not all - brace yourself for the 'Animate' feature, where the magic truly happens. Breathe life into your enhanced and colorized photos, creating captivating animated videos that revive your fondest memories. Watch as your photos come alive with the flicker of movement, preserving moments in a whole new dimension.
Pixelup is equipped with a treasure trove of tools to unlock the full potential of your photos. With its face animator, you can ensure every portrait is flawless, capturing the essence of your subjects. Whether you're aiming for a perfect photo or a mesmerizing animated video, Pixelup delivers instant results.
How to Cancel Pixelup Subscription
In case you are not satisfied with the app after reading the pixelup app review - here is how to cancel pixelup subscription.
Android Solution
Open Google Play Store.
Tap on Menu.
Select "Subscriptions".
Tap on Pixelup: AI Photo Enhancer App.
Click "Cancel Subscription".
iOS Solution
Access your device's settings by locating and tapping on the "Settings" icon.
Scroll down or navigate to find your personal account settings. This may be labeled as your name or account information.
Within your account settings, locate and select the option for "Subscriptions." This will lead you to a list of all your active subscriptions.
Look for the Pixelup subscription within the list and tap on it to open the subscription details.
Within the Pixelup subscription details, locate the option to "Cancel" or "Manage Subscription." This may be displayed as a button or link.
Tap on the "Cancel" or "Manage Subscription" option to initiate the cancellation process.
Follow any additional prompts or instructions provided to confirm the cancellation of your Pixelup subscription.
PayPal Solution
Begin by logging in to your PayPal account on the official website, www.paypal.com.
Once logged in, navigate to the "Settings" menu, typically located in the upper-right corner of the screen.
Within the "Settings" menu, click on "Payments". This will take you to the Payments section.
In the Payments section, look for the option to "Manage Automatic Payments" within the Automatic Payments dashboard. Click on it.
A list of merchants you've subscribed to will be displayed. Locate "Pixelup: AI Photo Enhancer App" or "Codeway Dijital Hizmetler Anonim Sirketi" and click on it to proceed with the cancellation.
Follow any additional prompts or instructions provided by PayPal to confirm the cancellation of your Pixelup subscription.
Mac Solution
Open the Mac App Store on your device.
In the bottom sidebar, locate and click on your name, which may be displayed as "Your name".
If prompted, sign in with your Apple ID credentials to proceed.
Scroll down on the next page until you see the "Subscriptions" tab. Click on "Manage" to access your subscription settings.
In the "Manage" section, locate the entry for the Pixelup: AI Photo Enhancer App. Click on "Edit" next to the app's name.
A new window will appear. Within this window, click on "Cancel Subscription" to initiate the cancellation process.
The Best Alternative for Pixelup in 2023 for Desktop and Mobile
In the ever-evolving world of photo editing, finding the perfect tool to enhance your images is essential. If you're in search of a versatile and powerful alternative to Pixelup, look no further than HitPaw Photo Enhancer. With its impressive features and user-friendly interface, HitPaw is ready to take your photo editing game to new heights.
HitPaw Photo Enhancer App
HitPaw Photo Enhancer mobile app is a precise and powerful Android app that elevates your photo editing experience. With features like face repair for flawless portraits, one-click beautification for instant enhancements, colorization of black and white photos, and dynamic photo animation in 3D and Japanese anime styles, this app offers a comprehensive set of tools to transform your images.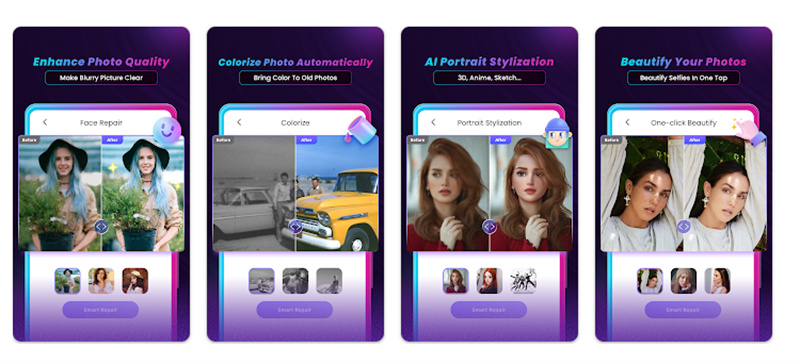 Advanced face repair feature for flawless portraits
One-click beautify option for instant enhancements
Dynamic photo animation in 3D and Japanese anime styles
HitPaw Photo Enhancer for Win & Mac
HitPaw Photo Enhancer is a versatile and feature-rich tool available for both Windows and Mac operating systems. With its advanced AI technology, this tool brings a new level of convenience and efficiency to your photo editing workflow.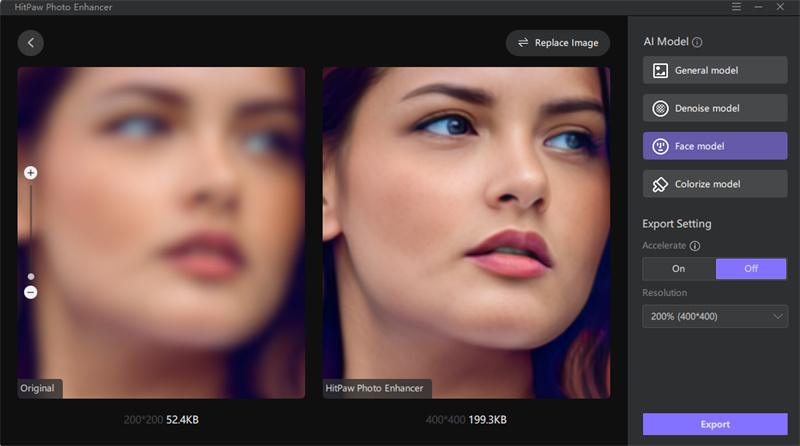 Experience the magic of one-click enhancement as HitPaw Photo Enhancer intelligently analyzes your photos and applies automatic enhancements to instantly improve their quality. Say goodbye to complex editing processes and let the AI algorithms do the work for you, resulting in stunning and professional-looking images with just a single click.
Batch sharpening is another standout feature of HitPaw Photo Enhancer. Effortlessly enhance multiple photos at once, saving valuable time and effort. Customizing the size of your photos is a breeze with HitPaw Photo Enhancer.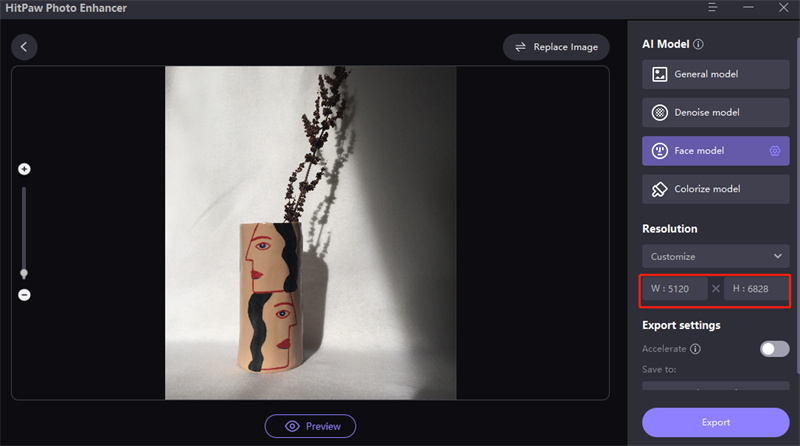 Compatible with both Windows and Mac, HitPaw Photo Enhancer caters to a wide range of users across different operating systems.
AI-powered one-click enhancement for quick and effortless photo improvement.
Support for batch sharpening
Customizable photo size options to adapt your images for different platforms and purposes.
Conclusion
After thoroughly exploring pixelup ai photo enhancer and its features, it is clear that it offers a range of capabilities for enhancing photos. The app's AI algorithms, colorization, and animation features provide users with exciting options to transform their images. However, considering the available alternatives, HitPaw Photo Enhancer emerges as a superior choice.