[Price | Pro & Cons] Top 8 Photo Enhancers Available for Windows and Mac
If you're not a good photographer - you can still come up with great photos using photo enhancer tools. There are tons of tools available on the internet that can help you with the task. All you have to do is download these tools and know how to use them.
1.

[Desktop] Top 3 Photo Enhancers Easy to Handle for Win and Mac

Here are the best photo enhancer tools that are easy to handle on a desktop. Read on to find more about the paid & free photo enhancer tools.
[Easy AI Solution] HitPaw Photo AI
HitPaw Photo AI tool uses artificial intelligence algorithms to automatically enhance photos by adjusting brightness, contrast, color, sharpness, and other parameters.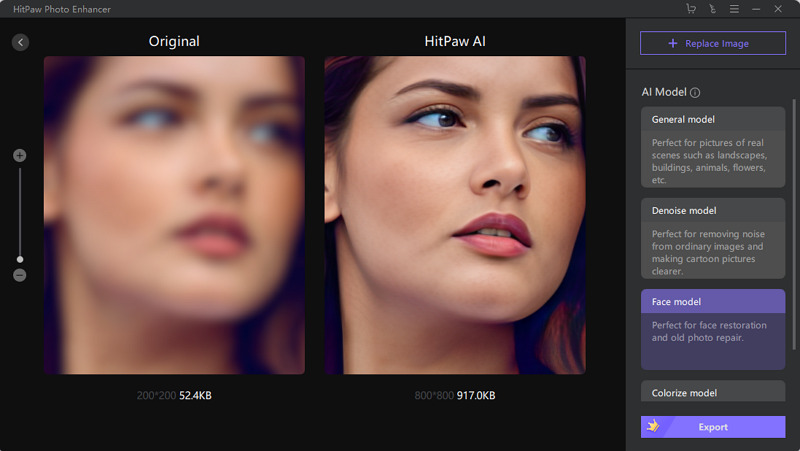 You can process multiple photos at once using the batch processing feature, which saves time and effort.
You can also manually adjust various settings such as exposure, saturation, hue, and temperature to fine-tune the enhancements to your liking.
Easy to use
Quick enhancement
Available on both, windows and Mac
Here is how to use this tool as photo enhancer free.
Step 1.You have to download the HitPaw Photo AI tool and install it on your device.

Step 2.From the tool - click on choose images to upload the file that you want to enhance.

Step 3.Now, choose the AI model that you want to use on your picture.

Step 4. Moving on, you can preview the picture. Once you're satisfied - just use the export button to download the edited picture.
Luminar AI
Luminar AI is a photo editing tool and an ai photo resolution enhancer developed by Skylum that uses artificial intelligence (AI) technology to help users enhance and transform their photos. Luminar AI is designed to be user-friendly and accessible to both novice and experienced photographers.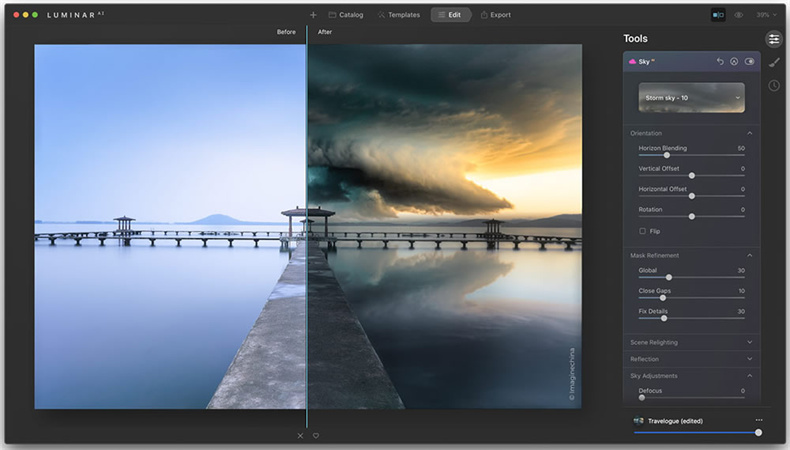 The best feature of this tool is the portrait enhancer. This feature is designed to enhance portraits by detecting and adjusting facial features, skin tones, and other elements to make the subject look their best.
DxO PhotoLab
DxO PhotoLab is a popular image processing software developed by DxO Labs, which is a company that specializes in image processing and optical measurements. It is designed to help photographers improve their images by providing advanced editing tools and features. So, you can use it as an online photo enhancer.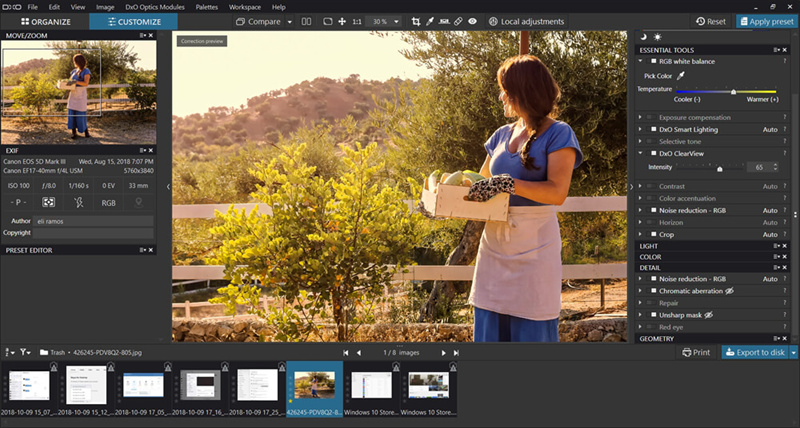 2.

[Online] 5 Best and Free Online Photo Enhancers Available in 2023

Here are the best online photo enhancer tools. Read and know more about them and the diffrence between desktop and online tools.
Zyro
Zyro Image Upscaler is an AI-powered image upscaling tool that is designed to help users enhance the resolution and quality of their images. It uses advanced machine learning algorithms to analyze and reconstruct images, resulting in sharper, clearer, and more detailed pictures.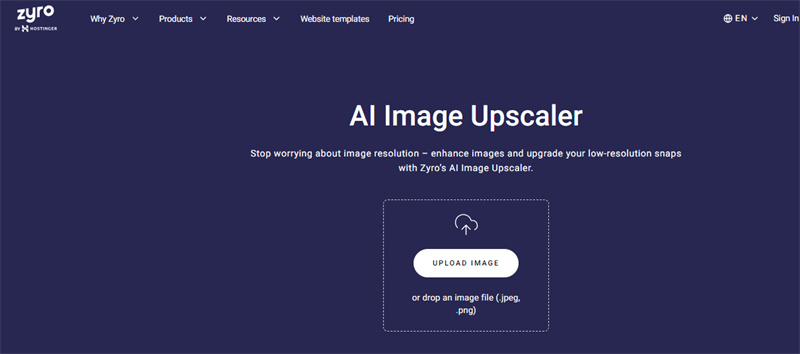 The tool works by using a deep learning neural network that is trained on a vast dataset of high-quality images
Cutout.pro
Cutout.pro is an online image editing tool that specializes in background removal and image cutout services. It uses advanced algorithms and machine learning techniques to remove the background of images quickly and accurately, allowing users to create professional-looking images with transparent backgrounds.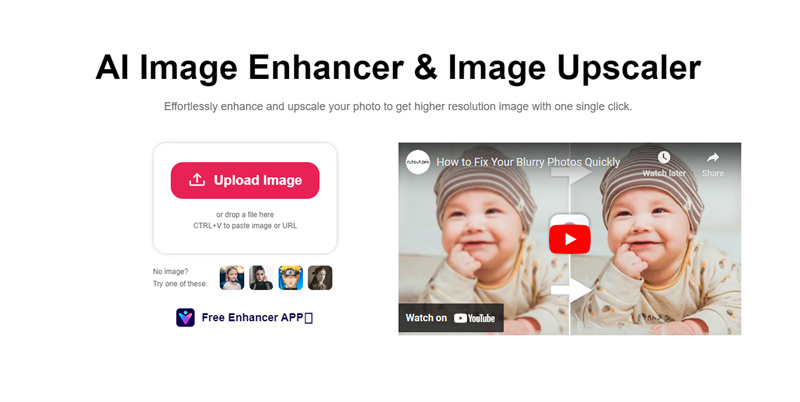 The tool offers a user-friendly interface that allows users to upload images from their computer or import them from a URL. Once the image is uploaded, users can select the background they want to remove, and the tool will automatically detect and remove the background, leaving only the subject of the image. It's a great photo resolution enhancer.
Upscale.media
Upscale.media is a brilliant tool. The tool works by analyzing the details of the image and using advanced interpolation techniques to add additional pixels to the image, resulting in a higher resolution and sharper details. The AI algorithm used by Upscale. media is trained on a large dataset of high-quality images, allowing it to accurately identify and enhance the features of the image.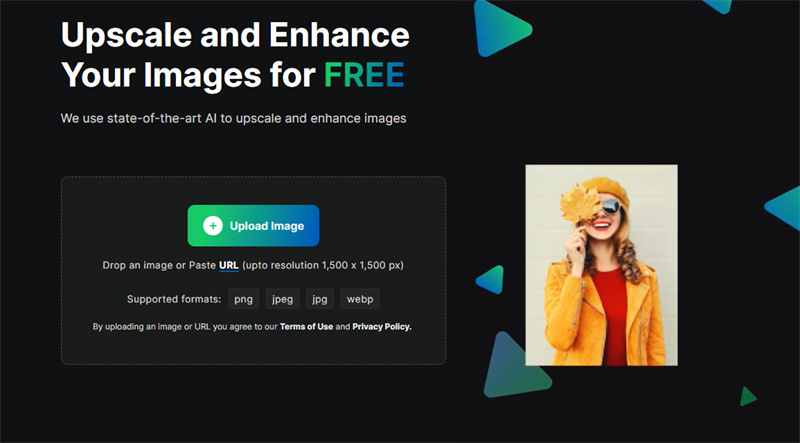 Icons8
Icons8 is the best photo enhancer tool that you can use online. The best part about this tool is that it's easy to use - all you have to do is upload the image that you want to enhance and the tool will do its job.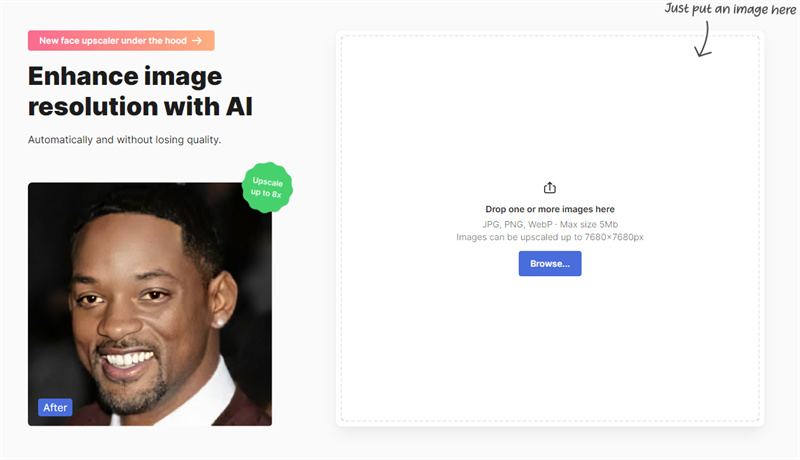 It's an efficient way to edit your photos if you don't have your own device with you. All you have to do is log in to the website
Let's enhance.io
Let's Enhance.io is an online image enhancement platform that uses artificial intelligence and machine learning algorithms to enhance the quality of digital images. The platform allows users to upload low-resolution images, and using advanced algorithms, it upscales the image and improves its quality.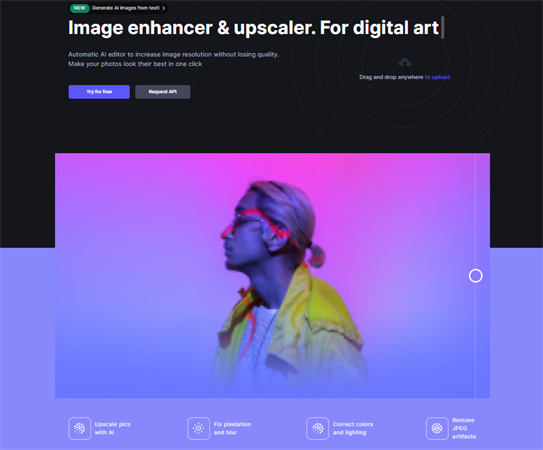 3.

[Extra Tip] Mobile Photo Enhancer for You to Upscale & Cartoonize Your Picture

In case you don't have a computer - but want to use a free online photo enhancer. There's an easy way to do it. All you have to do is use the android app of the HitPaw Photo AI mobile app.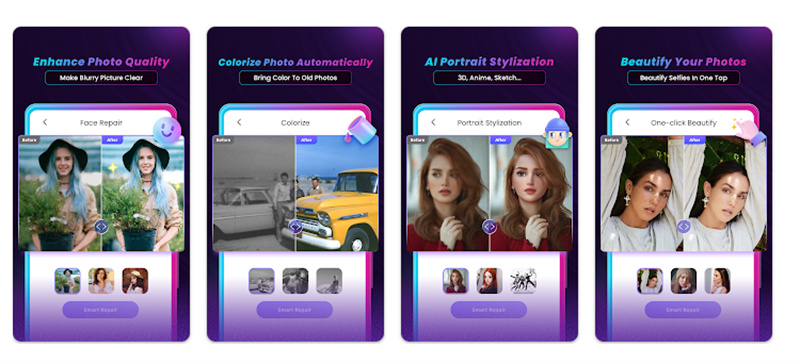 It's available on Google play store. There are tons of features like face repair using a single click. On the other hand, you can also use the colorize tool to fix black and white photos.
Moving on, there's also an anime feature available. Using it, you can animate your features in 3D style.
Easy to use
Works in a few seconds
No extra effort is needed
Conclusion
There are a ton of photo enhancer tools available in the market that you can use to enhance the quality of your pictures. However, the HitPaw Photo AI is the best in the business. Mainly because it's easy to use and you can also use the mobile app when you're on the go.