What is HitPaw Photo Enhancer? Everything You Need to Know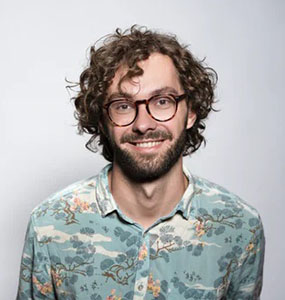 Joshua Hill
A complete picture enhancer for every user, requiring just one click to correct any blurry situations. More dreamy memories may get saved if your landscape pictures are more explicit. Enlarge the image as much as you like to get the most significant impact with no loss of quality.
Is HitPaw Photo Enhancer Free?
No, although HitPaw Photo Enhancer often offers giveaways, you may subscribe to their website to get giveaway news. You can, however, try it for free to see how the enhanced effect looks before purchasing.
30-Day Money-Back Guarantee
Instant Delivery by Email
VAT Excluded on All Prices Shown
| 1 Month Plan US $8.99 | 1 Year Plan US $29.99 | Lifetime Plan US $59.99 |
| --- | --- | --- |
| BUY NOW | BUY NOW | BUY NOW |
| 1 PC | 1 PC | - |
| No watermark | No watermark | No watermark |
| Cancel subscription anytime | Cancel subscription anytime | - |
| No ads | No ads | No ads |
|  No using limits | No using limits | No using limits |
How to Use HitPaw Photo Enhancer?
One of the finest picture enhancements is HitPaw Photo Enhancer. Just three simple actions are required. Here are the detailed instructions:
Install and launch HitPaw Photo Enhancer. To find out more about HitPaw Photo Enhancer, go to the official website page or click the download button below to get the official package.

Upload the original photo. To upgrade the image, you first have to install the program and then import the image you want to work with. You may choose the file by clicking the Choose File button or dragging and dropping the actual picture into the desired location.

Preview the effect. Once you have finished uploading the picture, click the Preview option. The photo may take a few seconds to process.

Choose the format and export. There are three output formats provided by HitPaw Photo Enhancer: PNG, JPG, and WEBP. Choose the most suitable option, and then click the Export button to save the improved image.
The Special Use of HitPaw Photo Enhancer
To aid in focusing or pinpointing certain aspects of a picture, we employ image enhancement. For example, we may wish to make the picture seem sharper to make out more specific features such as the state or province on a vehicle license plate or small details on an X-ray film.
Don't be shy to use HitPaw Photo Enhancer. Even the most outstanding photographers in the world edit and improve their work. With HitPaw Photo Enhancerat your fingertips, you can edit, alter, and optimize your images in the same way that experts do. The options for picture enhancement using the HitPaw tool kit are limitless, allowing you to experiment with different styles. Photo enhancement may increase the quality of your photographs, whether for personal or commercial usage.
Maybe you caught a rare bird, but the lighting is too dim. Perhaps you've discovered an old photograph and want to enhance it to suit current standards. All of this is achievable with the HitPaw photo enhancer.
Adjust the exposure. The tone and visibility of a picture are affected by poor lighting. Essential features may be get hidden if the lighting is too dark or too bright. Use HitPaw Photo Enhancerto alter the exposure, brightening or darkening the whole image, or picking critical parts.
Make the surroundings blurry. If your topic is in the front, but the background is distracting, blur it. This should draw all attention to your issue (whether it's a person, an animal, or an item). Blurring the background may also help to make any text you add to a picture more visible.
Make use of contrast. Increase the contrast in your sceneries to add a dramatic touch. This improves the contrast between bright and dark colors in a picture. However, too much difference may seem artificial and decrease the details and proportions.
Remove any unnecessary items. You may not be able to crop away some undesirable imperfections on your pictures, such as a smudge on your camera lens, blown-in paper, or a distracting leaf in the foreground. Borrow pixels from other parts of the image to replace and remove more naturally.
What Makes HitPaw Photo Enhancer Better Than Others?
HitPaw Photo Enhancer is the complete image enhancer application available for all users, allowing you to upscale photographs and increase image quality. You may use it to improve the clarity of your pictures, expand them without losing quality, and repair fuzzy images, among other things.
More imagination memories may be saved if your landscape pictures are more explicit.
Enlarge the anime picture as much as you like to get the most significant impact with no loss of quality.
Fix the shaky building video and increase the picture size for each instant.
Increase the painting resolution to obtain a better experience more conveniently.
What do Users Say about HitPaw Photo Enhancer?
"This product has provided great convenience to my daily life, of course, I also hope that it will be more and more popular" (By Phithr)
"I searched for the apps to fix blurry photos and found hitaw's tool. After checking the effect, I decide to purchase the full version as it matched my requirement" (By Avetis Taguhi)
"This tool is simply amazing, it can adjust the texture of photos from many years ago to the aesthetics of the present" (Blodewen Meinir)
Conclusion
The HitPaw Photo Enhancer is jam-packed with capabilities while being very user-friendly. So, the next time you need to increase the quality of a picture, download this user-friendly photo enhancer and perfect it with one click!