10 Best Manga Panels that An Anime Fan Shouldn't Miss
Manga panels have been famous worldwide for decades, especially among young teens. But there is so much variety available that you can get confused trying to find the best manga panels. But there's no need to scratch your head over it.
In this article, we will talk about the best manga panels. Read on to find out more about manga photo. 
1.

Greatest of All Time! 10 Best Manga Panels Selected for You!

Although there are tons of manga panels available on the Internet, however, for your convenience, we have shortlisted the best 10 manga panels for you. Here Is the list that you were waiting for. 
NARUTO
Ah, Naruto is one of the most famous mangas of our generation, and for all the right reasons. It's just so good that you can't keep your mind off of the universe until you find another manga like this. And to be fair, you cannot find a better manga than this.
VAGABOND
Vagabond is one of the most intense artworks in the world of manga panels. And there is no way that you will not include it in one of the best mangas ever created. The whole panel will take you into a feeling of tranquility that will transport you into another universe while you go through the panel. It's simply one of the best works ever created.
ONE PIECE
The one-piece manga panel where ace sacrifices himself to save Luffy is one of the best mango panels in this universe. If you are a fan of manga, you will find this panel to be gorgeous. The way everything gets stitched together, in the end, is the most beautiful experience. 
TOKYO GHOUL
The Tokyo ghoul manga panel is beautiful and terrifying at the same time. At one time, you appreciate how intricately everything is lined up, but when you go through the panel, you realize the captivating horror that is present in the narration.
DEMON SLAYER
As a manga lover, it is impossible that you have not heard about demon slayer. Although, the whole series is a thing of beauty. But this panel, in particular, would grab you and leave you biting all your nails.
The best thing about this panel is how swiftly everything is lined up. While you are in one moment, another splashes you with nostalgia. 
BERSERK
When you go through the berserk manga - you won't be able to believe your eyes. This manga is terrifying, beautiful as well as horrifying. There's so much to talk about that we will have to write a whole new article explaining the beauty of this manga.
DEATH NOTE
The death note is one of the most captivating stories in manga. Whether you watch the series or read the manga, you won't be able to blink for even a second. But, the scene with L reveals his identity to light is something out of this whole world. 
JUJUTSU KAISEN
Jujutsu kaisen has a very different style when it comes to drawing panels. But one thing is for sure. This panel will give you the absolute chills.
The best thing about this panel is that it looks like something out of a magazine, and the scenes go on so beautifully that you will definitely fall in love with it. 
CHAINSAW MAN
Chainsaw man is one of the greatest mangas of this generation. Some people will find this over the top, but when you get into it, you want to finish the manga panel and then do something else.
ATTACK ON TITAN
Attack on Titan is just like the Leonardo DiCaprio of mangas. This series will grip you in from the first page and keep you hooked until the last. One thing is for sure this panel will give you the chills that will keep you awake for hours on end until you are finished with it. 
2.

Turn Your Black & White Manga into Colored Manga Panels with AI Power

If you are a manga lover, you must've thought about creating your colored manga panels. However, not everyone can afford the software used for this purpose.But there's no need to worry. You can use the HitPaw Photo AI tool to get the job done. The tool has plenty of features like one-click enhancement. It also supports batch processing. The best thing about it is that despite being an AI tool, you can use it to generate customized results.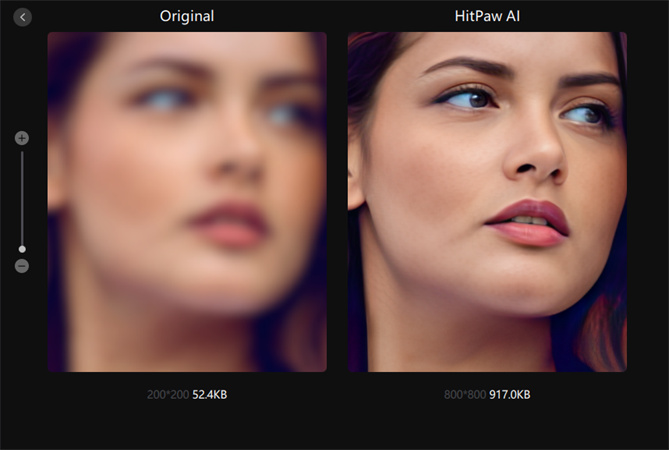 Step 1.The first step is to download and install HitPaw Photo AI tool from button below.

Step 2.Open the software and click on "choose images" to upload the image you want to colorize.

Step 3.Choose the colorize model from the options available to colorize your manga panels.

Step 4.Preview the picture. If you are satisfied with the results - export the image.
3.

Bonus Tip: How to Turn Your Selfie into a Japanese Anime Figure?

If you are an avid internet user, you must've come across anime-style selfies and would have thought about how you can make them yourself? Well, here is your answer. You can use the HitPaw Photo AI tool to get the job done to the tee.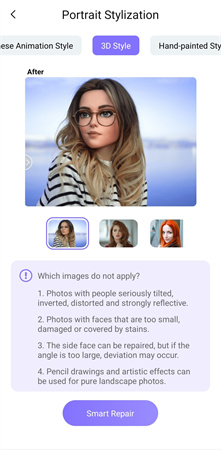 The tool will help you animate your selfies in japanese style with just one click. The best thing about it is that the app will remove artifacts from your face with one click. And if you want to beautify your face, you can do it in just one click. 
Here are the pros of HitPaw Photo AI Android app.
Fast and easy to use
Gets the job done in one click
Easy UI
Conclusion
Black and white manga panels are the best sources of entertainment for people of all ages. But when you search for them - you will be bombarded with so many options that it will be hard for you to choose one. On top of that, if you want to colorize your own manga panels - you can use the HitPaw Photo AI tool to get the job done.
Note: If you don't want to download anything on your desktop, you can also try HitPaw Online, the best free photo enhancer online with an amazing photo colorizor feature. No need to worry about any security issue, and just safely upload and colorize images in HitPaw Online Photo Enhancer.