3 Useful Ways to Get Abraham Lincoln Voice in 2023
Are you a history buff or enthralled by Abraham Lincoln? Curious about the timbre of his voice? Modern technology now lets you emulate a voice eerily similar to that of the iconic 16th president. Dive into the world of Abraham Lincoln voice generators and their captivating allure. Journey with us as we unravel the mystery of Abraham Lincoln's voice.
Part 1: Who is Abraham Lincoln?
Photo by Library of Congress on Unsplash
Abraham Lincoln, born on February 12, 1809, in Hardin County, Kentucky, was the 16th president of the United States. With his tall stature, prominent beard, and trademark top hat, he is easily one of the most recognizable figures in American history.
Lincoln's leadership during the Civil War, his role in preserving the Union, and his Emancipation Proclamation are among his most notable achievements. His eloquent speeches, particularly the Gettysburg Address, cemented his legacy as one of the greatest orators and leaders in American history.
Lincoln's popularity extends beyond his accomplishments. His rags-to-riches story, his advocacy for human rights, and his tragic assassination in 1865 have made him a symbol of American perseverance and unity. His quotes, ideals, and leadership style continue to inspire and resonate with people globally, making him a timeless icon in the annals of history.
Part 2: 3 Voice Changers to Get Abraham Lincoln Voice Effortlessly
With the fascination around Abraham Lincoln's voice and the absence of genuine recordings, modern technology has stepped up to the challenge. There are several voice changers that allow users to emulate the voice of this iconic figure. If you've ever wanted to sound like the 16th president, here are three tools to help you achieve that Abraham Lincoln voice with ease.
1. Using HitPaw Voice Changer
HitPaw Voice Changer is a user-friendly software designed to transform your voice in real-time. With its intuitive interface, users can easily modify their voice by selecting from a range of effects and settings. Whether you're looking to sound like a historical figure, a fictional character, or audio recordings of Abraham Lincoln or just want to have some fun with quirky voice alterations, HitPaw has got you covered.
Step 1: Launch HitPaw Voice Changer
●Navigate to "Settings".
●Use the drop-down button to select the input and output devices you are using.

If you've added other devices manually, refresh to see if any new devices are detected.Ensure the microphone and speaker icons are green, indicating they are functioning properly.

Step 2: Select Voice and Sound Effects

●Browse through the available effects. While there might not be a specific "Abraham Lincoln" effect, choose one that sounds deep and authoritative, or any other effect that you feel closely resembles his voice.
●Click on the chosen effect to apply it.

Step 3: Adjust Global Settings
●Activate the "Voice Changer" and "Hear myself" options.
●Speak into your microphone to preview how your voice sounds.
●If there's background noise, activate noise reduction. However, avoid setting the noise reduction level too high to prevent filtering out essential sounds.

Step 4: Adjust Voice Settings

●After previewing the desired sound effects, adjust the volume to your liking.

Step 5: Change Your Voice in Various Platforms

●If you're using platforms like Discord, Steam, or GoogleMeet, ensure you select the appropriate input device (e.g., "HitPaw Virtual Audio Input" for Windows or "BlackHole 2ch" for Mac).
●Follow platform-specific instructions to ensure optimal voice output.
2. Using VoiceMod - Abraham Lincoln Voice Guide:
Voicemod is a dynamic voice changer software designed to elevate your gaming and online chatting experiences. With a plethora of voice effects at your fingertips, you can instantly transform your voice to sound like anything from a historical figure to a fantastical creature. Whether you're looking to add a touch of humor to your gaming sessions, enhance role-playing scenarios, or simply prank your friends, Voicemod offers a fun and user-friendly platform to unleash your creativity. Dive in and discover a world where your voice knows no bounds!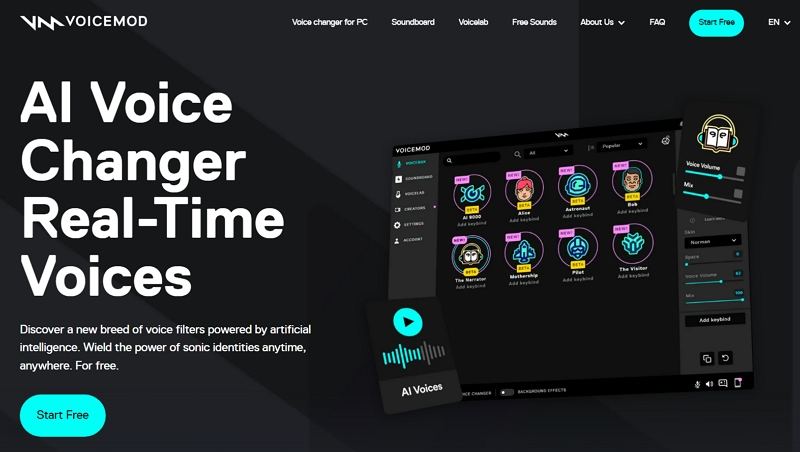 Steps To Use VoiceMod
Step 1: Setup



●Download and install Voicemod.
●Close other communication apps.
●Open Voicemod, select your microphone and headphones in settings.

Step 2: Voice Selection



●In Voicemod, navigate to the Voicebox.
●Search for and select the Abraham Lincoln voice (or a related historical figure voice).

Step 3: Game/Application Integration



●Open your desired game or app.
●In audio settings, choose "Voicemod Virtual Audio Device" as input.

Step 4: Test & Adjust



●Speak to hear the Lincoln transformation.
●Tweak settings if needed for the best effect.
3. Using Clownfish Voice Changer
Clownfish Voice Changer is a versatile application designed for Windows users. It allows individuals to modify their voice across various platforms, including Steam, Skype, Discord, and more. Installed at the system level, it ensures that any application utilizing a microphone or audio capture device can benefit from its features. From sounding like an alien to mimicking a baby's voice, Clownfish offers a wide range of voice effects to enhance online communication and make audio recording Abraham Lincoln.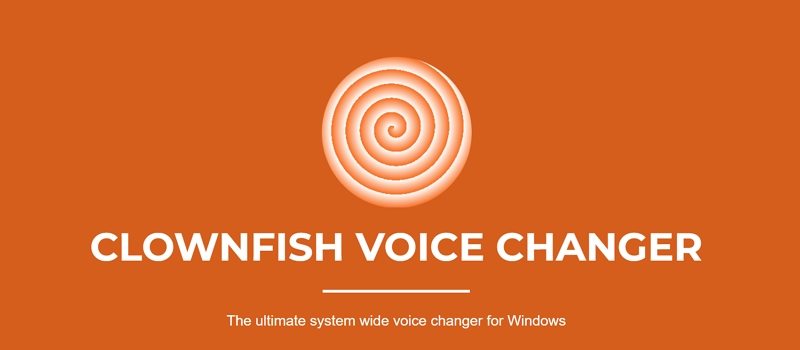 Using Clownfish Voice Changer
Step 1: Installation



●Download Clownfish from the official site.
●Follow the installation prompts.

Step 2: Setup



●Find the Clownfish icon in the system tray and right-click.
●Choose "Setup" and then click on "Microphone" followed by "Install."
●Set your microphone as the default in "Sounds" > "Recording."

Step 3: Voice Changing



●Launch the app you want to use (e.g., Discord).
●Open Clownfish from the system tray.
●Choose "Set Voice Changer" and pick a voice tone.
●In your app, set "Voice Changer Virtual Audio Device" as the input.
Experiment with tones to find or approximate Abraham Lincoln's voice.
Part 3:FAQs of Abraham Lincoln Voice
Q1. Where did Abraham Lincoln speak?
A1. Abraham Lincoln delivered speeches in various locations, but some of his most renowned include the Gettysburg Address at Gettysburg, Pennsylvania, and his inaugurations in Washington, D.C. These speeches contributed greatly to the lore around Abraham Lincoln's voice, even if no voice recording of Abraham Lincoln exists from these events.
Q2. Was Abraham Lincoln a singer?
A2. No, Abraham Lincoln was not known to be a singer. While there are many tales and anecdotes about his life and leadership, his talents did not include singing. The fascination around Abraham Lincoln's voice primarily stems from his oratory skills and profound speeches rather than any musical endeavors.
Q3. Are there any recordings of Abraham Lincoln's voice?
A3. Unfortunately, there are no known abraham lincoln audio recordings. Given that the earliest audio recording technology was developed years after his assassination, no genuine Abraham Lincoln voice audio exists. This means that while many might wish for an audio recording of Abraham Lincoln or a voice recording, such historical artifacts are not available. The Abraham Lincoln voice recording we discuss in the context of 2023 are products of modern technology trying to emulate his voice, and not actual recordings from his time.
Part 4: Final Thought
The legacy of Abraham Lincoln, with its profound impact and resonance, continues to captivate individuals even in 2023. As we explore the technology to connect with the voice of this iconic figure, it's truly fascinating how we can effortlessly emulate his tone and pitch. Among the tools we've explored, the HitPaw Voice Changer stands out as the most innovative, offering a seamless experience for users to step into the shoes of the 16th president. As we embrace the blend of history and technology, the auditory journey with Abraham Lincoln voice recording becomes a thrilling exploration, bringing the past alive in the present.