What is Frame Rate and How to Change it with Easy Steps
Are you into videography but are not familiar with the video frame rate? Relax, these technical terms are in every category and are as simple as they sound. Whether you have to edit a video or shoot a short clip, the frame rate is crucial in determining video smoothness. 
Frame rates are commonly used and have multiple options to choose from. To get the best video results, you must select the best frame rate for the video. That's precisely what you'll learn in this article. Below, we will see how frame rate affects your video size and how you can choose the best one for your video. Let's dive in!
Part 1. What is Frame Rate?
Before getting into intricate details, you should know the frame rate. 
Every motion or graphic is the result of a collection of images. Right? The same goes for the frame rate. For example, suppose you have recorded a video of 30 seconds. Each image in that 30 frames per second will be called a frame.
The type and category of video do not matter in frame rates. It is the speed at which images are shown in a standard video. In measured terms, the video frame rate is expressed in FPS or frames per second. 
Part 2. Which Frame Rate is Best for Video?
1. Different Common Frame Rates in Videos
To better understand how different frame rates work in a video, it is crucial to get familiar with the standard frame rates used in the video industry. So, let's have a look at them one by one.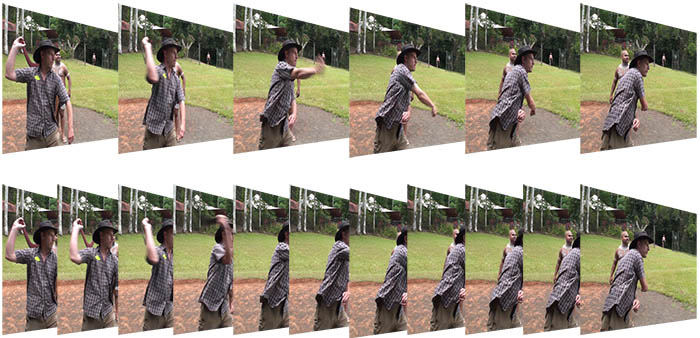 24 fps

The standard frame rate is 24 fps, the minimum speed at which images can be displayed in a video. Most commonly, it is used in movie streaming, TV shows, and video game capturing. It is also known as the cinematic frame rate due to the elegant touch it adds to the video. 

30 fps

Since its early history, the 30 fps has been widely used in videography. More specifically, it is used in TV broadcasts, including sports and news, and provides higher smoothness than 24 fps. In addition, due to its bright colors, most people prefer this frame rate for live shows. 

60 fps

A higher frame rate of 60 fps is used for creating slow-motion videos and game footage. It provides a 4K video resolution and hence attracts a larger audience. Moreover, it is the perfect rate for recording video game footage as the transitions are smooth and clear. 

120 fps

With the advent of technology, new and improved products are being launched into the digital world. A higher resolution frame rate of 120 fps is also one of the advents in modern technology. Hence, it is the best frame rate for slow-motion videos as it provides a natural and clear look. Enlisted below are some applications of 120 fps:

In the digital industry, including entertainment and filmmaking
Producers mostly prefer 120 fps
In fighting or shooting scenes 
In sports-related videos
In high-resolution video game recordings 

Besides this, mobile phones have also added high-resolution video quality to their cameras to give users a more natural and smooth video size. Hence, 120fp is the best frame rate for a 4k video. 

240+ fps

Any frame rate above 120 fps comes under the category of higher frame rate. It mainly includes the three commonly used 240, 480, and 960 fps. They are primarily used in making water splashes, hiking, surfing, balloon explosion, or hyper-slow-motion videos. 
2. Which One is the Best Frame Rate for Video?
You have clearly understood the frame rate and the standard frame rates used in different videos. However, the question arises how do you know which frame rate is best for your video? 

To get an answer to this question, let's have a look at different types of videos. 
Slow Motion Videos

A standard frame rate of 24 or 30 fps is most frequently used for creating slow-motion videos. Now, smartphones also have slow-motion camera features that allow you to capture videos easily at a reasonable frame rate. 

Fast Motion Videos

The film frame rate should be of higher resolution to get instant and quick footage. It may range from 60 fps to 240 or 480 fps. As fast-motion videos require more images and thus more frames, you have to get it to shoot and edit in a high resolution. 

Time-Lapse Videos

Time-lapse videos require a higher frame rate than any other video type. The reason lies in its higher video frames per second. Suppose you have to make a time-lapse video. You put the camera on recording for hours and then select a few photos or video sections from the footage. 

Therefore, such videos need more frames and are complex in terms of editing. The same is the case with super-hyper time-lapses. Whether you have to create a slow-motion or a fast-motion video, the frame rate depends on your needs and video type. Thus, there is no "best frame rate for video," depending on your needs. 
Part 3. How do Frame Rates Affect Your Video?
Many times, it happens that people usually don't consider the frame rate as important as other video elements. But this is the most crucial factor affecting your video performance. How?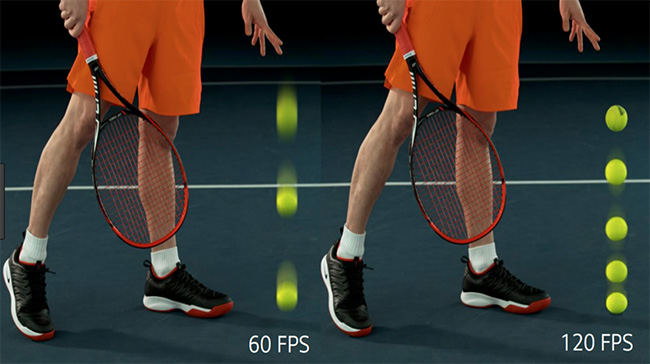 For instance, you have recorded a video with a low frame rate of 24 fps and another video with a frame rate of 480 fps. Will there be no difference in the overall appearance of the video? Of course, YES. 
The higher the frame rate, the smoother your video will be; hence, you will get the best results. 
Part 4. How to Choose and Change the Frame Rate with HitPaw Edimakor ?
You've acknowledged that frame rate plays a crucial part in your video. But, how to select the one and change your video frame is still unknown. So, here comes the HitPaw Edimakor. 
With HitPaw Edimakor, you can not only choose the frame rate but can also change it according to your video style. Hence, you can design your masterpiece by adjusting the frame rate, video size, and resolution. Moreover, it is easy to download and install. 
You can start editing your videos without following lengthy and complex procedures. It has a user-friendly interface along with 60 FPS speed and 4K results.
Intuitive Editing Features of HitPaw Edimakor
Different tones to adjust the video brightness, saturation, and more
Ultimate color filling and background image styles
Popular aspect ratios for various social platforms 
Different frame rates to choose from 
Speed ramping, hyper-slow-motion features 
Adjusting the frame rates can also change your video's audio and sound quality.  
Steps of How to Change Video Frame Rate
The selection and different frame rates for a video with the HitPaw Edimakor are simple and easy. You can choose from 60 fps to 24 fps or higher per your needs. Just follow the steps below: 
Step 1.The first step is to download the HitPaw Edimakor. Next, click the "install" button and "run" the installation window to launch the software.

Step 2.Once registered on the software, you can go to your media library and upload the video file you want to edit. Then, choose the video and drag it into the timeline. 

Step 3.Now, click Export and choose the frame rate you need in Frate Rate box. Don't forget to choos the destination folder and format. 

Step 4.Everything is ready, click the Export button to output your video to computer. 
Part 5. FAQs of Video Frame Rate
Q1. Does Frame Rate Affect the File Size of My Video?
A1. Of course, Yes. The frame rate of a video highly impacts its file size. For example, TV shows and live broadcasts have a frame rate of 30 fps, meaning they are smooth enough to watch on screen. Moreover, a lower frame rate can also reduce the file size accordingly. 
Q2. Does Frame Rate Affect the Quality of My Video?
A2. Yes, you can use this software without paying as there is no function limits. However, there will be a watermark on the recorded video, if you want to remove the watermark, you need to upgrade to the full version.
Conclusion
Undoubtedly, the frame rate of a video is highly important for its smoothness and natural look. Therefore, choosing a suitable frame rate depending on your video style is always recommended. However, for a better result, you should use the HitPaw Edimakor as it is easy to use and comes with a more straightforward interface.