How To Use TikTok Text To Speech And Its Alternatives
It is widely recognized that the growing popularity of TikTok text-to-speech is revolutionizing the way videos are created. Adding text to videos can greatly enhance their appeal, especially when creating content for professional use. It becomes crucial to ensure that the text incorporated is engaging and captivating. Given the novelty of this emerging phenomenon, we have made diligent efforts to conduct thorough research on your behalf. In this piece, we will explore the realm of TikTok Text to Speech and examine its alternatives that can assist users in crafting unique and captivating content.It is widely recognized that the growing popularity of TikTok's text-to-speech feature has greatly enhanced the process of video creation.
Part 1. What is TikTok Text To Speech?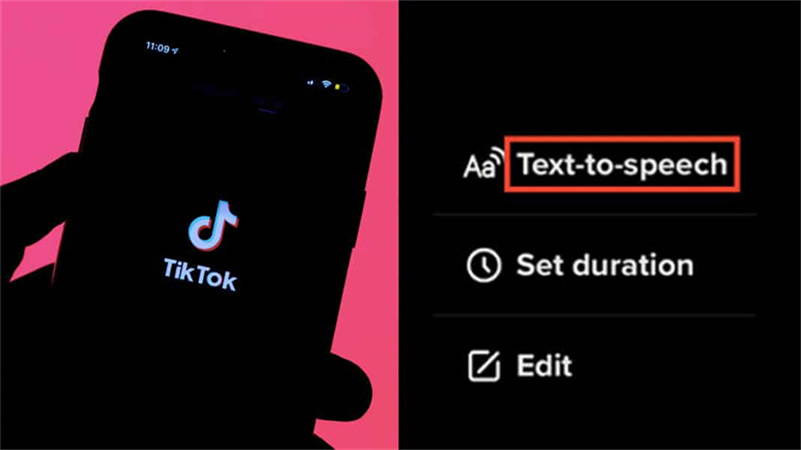 The TikTok Text to Speech feature allows users to convert written text into audible words for their videos. Incorporating a distinct auditory component enhances the content's appeal and improves its accessibility. By harnessing the power of this functionality, individuals have the ability to transmit messages, generate distinct vocal tones, or elevate the overall narrative immersion. The potential of TikTok Text to Speech knows no bounds.
Here are some features of TikTok Text to Speech:
You can convert your spoken words into the text that will appear on your video.
It will enhance the audio experiences and you will get a more captivating voice reading those videos.
The voice to text creation feature is also helpful for professional purposes and can deliver the brand message nicely.
Various voice generation tones while using the text to speech feature helps in getting high quality and personalized videos.
Customizable settings for voice speed and other parameters.
User-friendly interface for easy implementation.
Part 2. How To Use TikTok Text To Speech?
To utilize the Text to Speech feature on TikTok, follow these simple steps:
1.

First of all, you will have to open the TikTok application on your phone.

2.

There will be a plus option at the bottom of the TikTok screen. When you click on that screen, it will help you to create a video.

3.

By doing this, a video creation recording screen will appear.

4.

The recording screen will also show that "text" option.

5.

When you enter any particular word that you want to show up in the videos in the text box, it will also give you a text to speech option.

6.

Customize the voice, speed, and other settings according to your preferences.

7.

Tap the checkmark to confirm and apply the Text to Speech audio to your video.

8.

Proceed with recording or editing your video as desired.
Part 3: Top 6 TikTok Text To Speech Alternatives
While TikTok Text to Speech offers an excellent audio solution, there are several alternative platforms that provide similar functionality with their own unique features. Let's explore the top five TikTok Text to Speech alternatives:
1.HitPaw Edimakor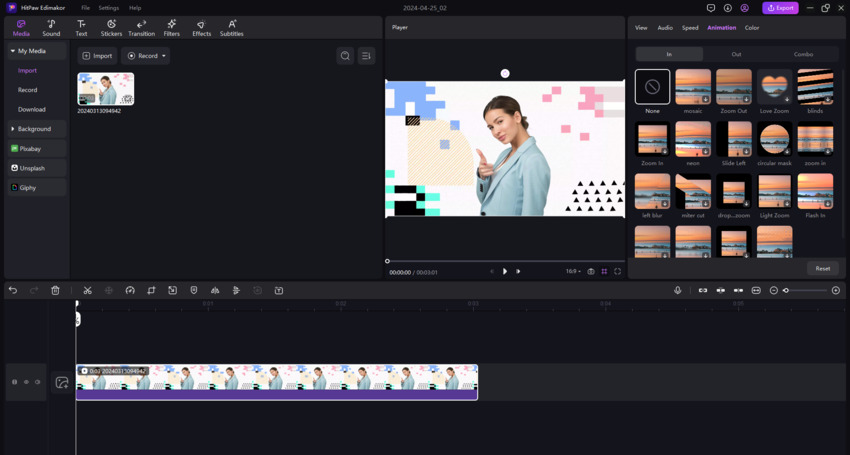 Introducing HitPaw Edimakor, the ultimate alternative to Google Text to Speech. With HitPaw Edimakor, users can not only enjoy text-to-speech functionality but also access a plethora of other video editing features. From editing and cropping to adding stickers and texts, HitPaw Edimakor offers a comprehensive suite of tools to enhance your videos. Although this exciting function is not yet released, it will be available in the upcoming version of HitPaw Edimakor.
Here are some features of Hitpaw Video Editor.
FEATURES
Powerful text-to-speech functionality (upcoming feature)
Comprehensive video editing tools
Easy-to-use interface
Editing and cropping options
Ability to add stickers and texts to videos
Wide range of customization options
Multiple audio and video tracks
Transitions and effects for seamless editing
Support for various video formats
Intuitive timeline for precise editing
Fast rendering and exporting capabilities
Regular updates and improvements
Suitable for both beginners and experienced editors
Accessible on different devices and operating systems
These features make HitPaw Edimakor a versatile tool for creating engaging videos with professional-grade audio and visual elements.
2.WellSaid Labs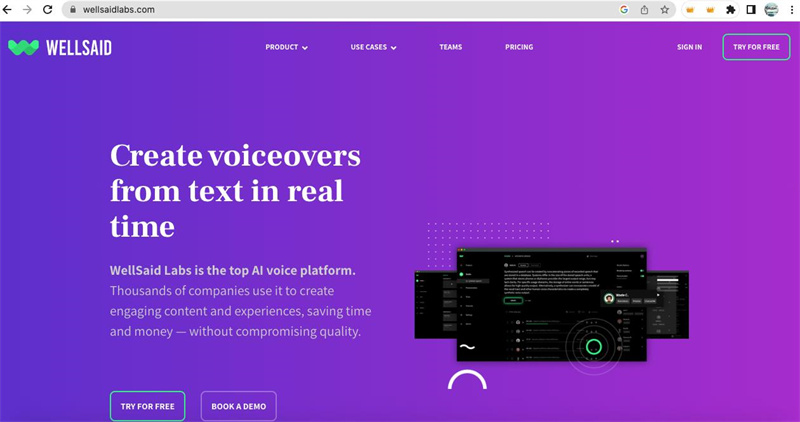 WellSaid Labs presents an impressive alternative to TikTok's Text to Speech feature by utilizing its cutting-edge voice generation technology, delivering exceptional audio quality. Customers have the option to select from a diverse selection of authentic voices and personalize different settings to produce one-of-a-kind audio material. If you're in need of a skilled voiceover or looking to incorporate unique character voices into your videos, WellSaid Labs offers a dependable solution that guarantees outstanding audio quality and user-friendly experience.
3. Woord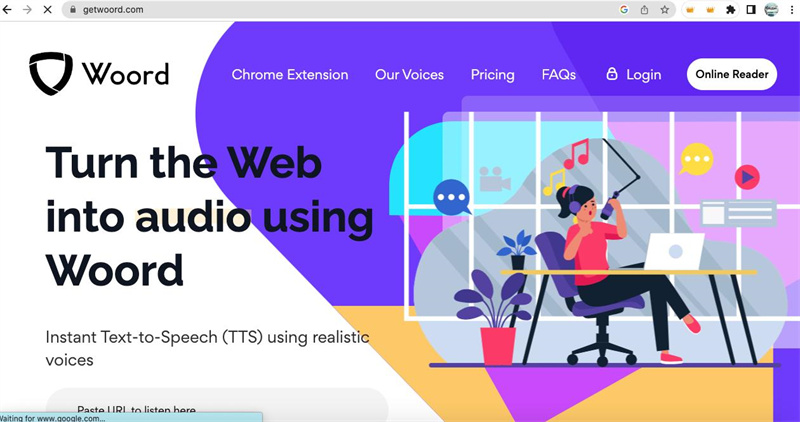 Woord distinguishes itself as a premier alternative to TikTok Text to Speech, providing an intuitive interface and an extensive range of voices to choose from. Woord offers a seamless solution for transforming text into high-quality, lifelike speech with ease. With its user-friendly functionalities and extensive range of customization choices, this platform is highly versatile and can be utilized for a wide array of purposes. Whether you're creating TikTok content or adding voiceovers to presentations and animations, this platform has got you covered.
4. Descript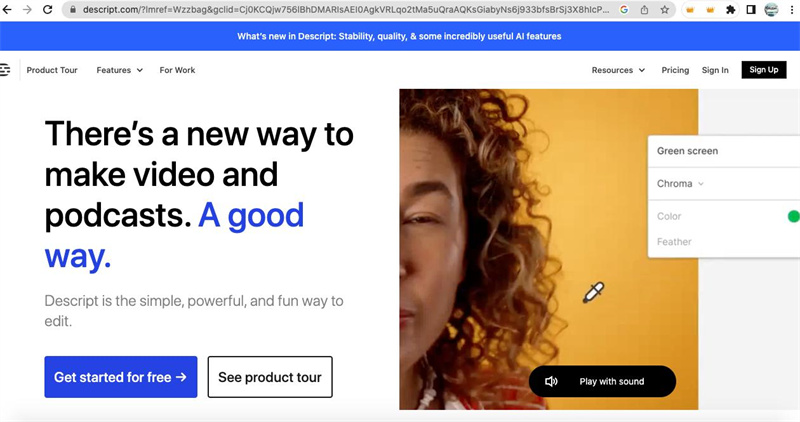 Descript offers a wide range of features that extend beyond the standard text-to-speech capabilities, presenting users with a complete audio editing solution. In addition to transforming written words into spoken language, individuals have the ability to transcribe, modify, and manipulate audio material effortlessly. The wide range of capabilities offered by Descript, including voice cloning and waveform editing, presents a flexible option for individuals who desire enhanced authority and ingenuity in their audio production endeavors.
5. Fliki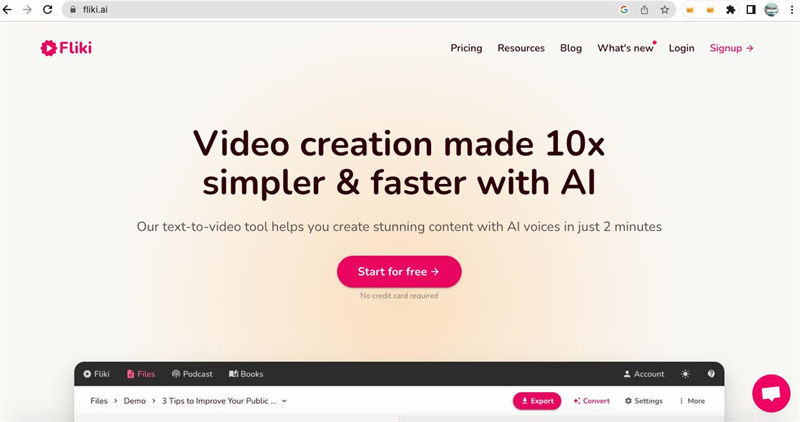 Fliki is a rising star among TikTok Text to Speech alternatives, offering AI-powered text-to-speech technology. The platform delivers high-quality and realistic audio output, making it suitable for a wide range of applications. Fliki's user-friendly interface and customizable settings empower users to create captivating audio content for their TikTok videos or other multimedia projects.
6. PlayHT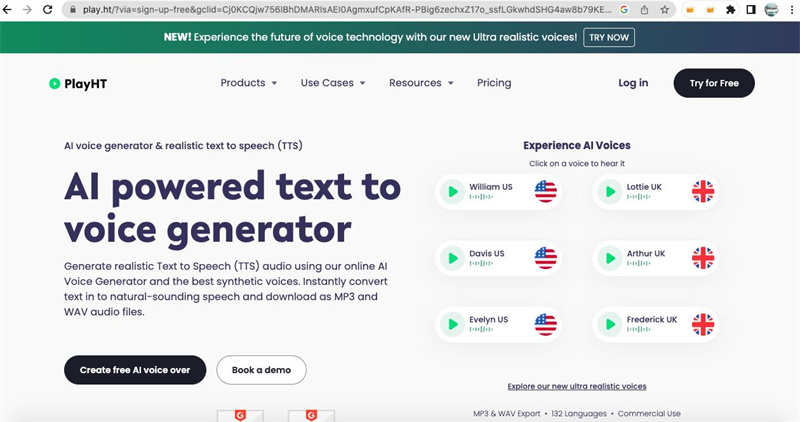 PlayHT is a noteworthy TikTok Text to Speech alternative that boasts an extensive collection of voices and language options. The platform's robust text-to-speech service supports multiple formats and provides easy integration into various projects. Whether you're a content creator, business professional, or educator, PlayHT offers a reliable solution for adding engaging audio to your TikTok videos and other content.
These alternatives present users with a range of choices, each offering unique features and capabilities to enhance the audio experience in their TikTok videos and beyond.
Part 4. FAQs of TikTok Text To Speech
Q1. Is TikTok Text to Speech copyrighted?
A1. TikTok Text to Speech is a feature provided by the platform itself and is not copyrighted. However, be cautious when using copyrighted material within your videos.
Q2. What is the voice everyone uses on TikTok?
A2. The popular voice commonly used on TikTok is known as the "British Siri" voice. It has become a signature sound associated with TikTok videos.
Q3. Why can't I use TikTok voice changer?
A3. If you're facing issues with the TikTok voice changer, it might be due to technical glitches or compatibility problems. Updating the app or restarting your device can sometimes resolve the issue.
The Bottom Line
The Text to Speech feature on TikTok is an incredibly valuable tool that elevates the auditory experience within videos, resulting in heightened engagement and entertainment. Nevertheless, if you're in search of alternatives that provide supplementary functionalities and personalization possibilities, the aforementioned platforms are exceptional selections. Moreover, make sure to stay vigilant for the highly anticipated launch of HitPaw Edimakor, a revolutionary software that offers an all-encompassing solution for text-to-speech conversion and video editing requirements. Discover these different options, unleash your imagination, and captivate your listeners with engaging audio material.