Unlock the Secrets to Netflix Video Quality: A Comprehensive Guide
We all know how frustrating it can get to watch something of low quality. Not only does the video gets compromised, elements like screenplay, sound, as well as the whole experience get affected. In such situations, upscaling can help you revive your Netflix and Chill mood. Read this article to know all ins and outs of Netflix video quality and how you can enhance it with Hitpaw Video Enhancer.
Part 1. What is Netflix?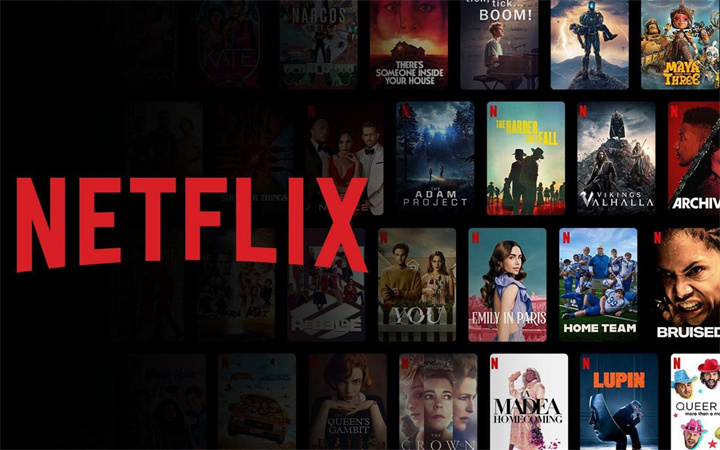 Netflix is a premier subscription-based streaming platform, granting members the privilege to indulge in a vast assortment of TV shows, movies, documentaries, and much more through an internet-connected device. With a focus on original content, Netflix continually offers award-winning Netflix originals that have captivated audiences worldwide. As the user delves deeper into the Netflix universe, the platform's algorithm gets sharper, suggesting shows and movies tailored to individual tastes.
Features List
Diverse Content: From Netflix originals to popular TV shows, movies, and documentaries, the catalog is vast and ever-changing.
Offline Viewing: Depending on one's subscription, users can download content on iOS, Android, or Windows 10 devices, making it accessible without an internet connection.
Recommendation System: The more you view, the more personalized the content suggestions become.
Device Compatibility: Netflix is versatile, available on a broad range of devices - from smart TVs, game consoles, smartphones to tablets. Additionally, it's accessible through internet browsers on computers.
Flexible Plans: Netflix offers plans suitable for varying viewing habits, allowing streaming on 1, 2, or 4 screens simultaneously and in varying definitions: HD, FHD, or UHD.
Releasing Year, Device Support, & Pricing
Netflix has been an industry stalwart for years. While it's compatible with nearly any internet-connected device, there are slight variations in app functionality across devices. The platform has been proactive in its approach, recently partnering with Microsoft in 2022 to introduce an advertising-supported tier, "Basic with Ads", priced at $6.99/month in the U.S. However, it does come with limitations, such as restricting content downloads and offering a reduced content library.
Netflix slashed subscription rates in over 30 countries in 2023. Concurrently, they tightened anti-password-sharing measures in multiple regions, including Canada, New Zealand, U.S., and Brazil. As of July 2023, Netflix proudly boasts 238.39 million subscribers globally.
Part 2. How to Change Netflix Video Quality?
Netflix offers its subscribers the flexibility to modify the Netflix basic video quality of the content they stream. This flexibility comes in handy when you're trying to keep tabs on data usage or want to lessen the burden on your Wi-Fi connection. Before you get started on tweaking these settings, you should be aware of the quality limitations as dictated by your chosen Netflix subscription.
Netflix Quality Parameters
The quality of video you can view on Netflix largely depends on the type of plan you're subscribed to:
Basic Plan: This Netflix basic plan video quality provides content at a 480p resolution. Hence, even if you attempt to alter the settings, you'll likely not notice a stark difference.
Standard Plan: With this plan, viewers can enjoy content in 1080p, which encompasses both HD and Full HD.
Premium Plan: Opting for this lets you access content in Ultra HD (4K) and HDR. However, remember that not all content will be available at the highest resolution levels.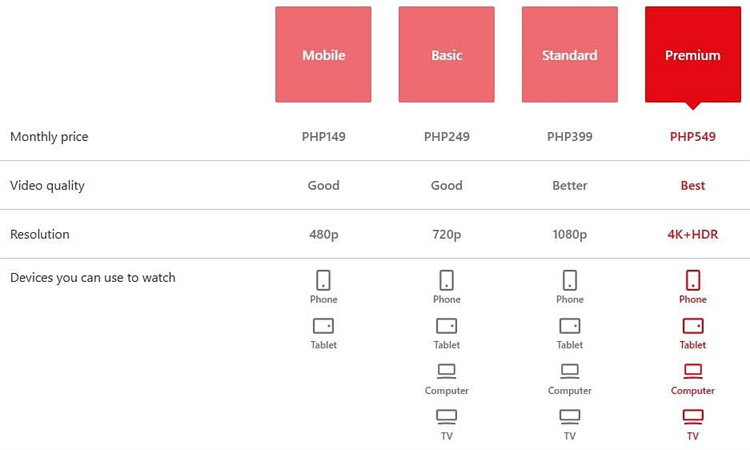 Changing Video Quality on Desktop
1.Head over to Netflix and select the profile icon situated at the top right.

2.Head to 'Account' and from there, choose your profile icon.

3.Scroll to locate 'Playback settings' and select 'Data usage per screen'.

4.Here, you can pick from several options:

●Auto: This will adjust based on the capabilities of your device and the speed of your internet connection.
●Low: Limits data usage to 0.3 GB hourly.
●Medium: Uses up to 0.7 GB every hour.
●High: Consumes up to 3 GB hourly for HD and 7 GB for Ultra HD.

5.Once done, hit 'Save'.
Adjusting Video Quality on Mobile Devices
1.Open the Netflix app and tap on the profile symbol on the top right.

2.Navigate to 'App Settings'.

3.Find and select 'Video Playback' followed by 'Cellular Data Usage' situated at the top.

4.You can then choose between:

●Automatic: The app will automatically set video quality based on your data connection strength.
●Wi-Fi Only: Opt for this if you'd prefer to stream only when connected to Wi-Fi.
●Save Data: Choose this if you're looking to save on data usage.
●Maximum Data: For an uninterrupted, high-quality streaming experience.

5.After making your choice, tap 'X' to get back to the last menu. To opt for a setting other than 'Automatic', you'll have to unselect it first.
Part 3. Pro-tip: How To Upscale Netflix Video Quality to 4K/8K
The HitPaw Video Enhancer is a groundbreaking tool engineered with AI capabilities aimed at upgrading and refining Netflix video quality.
Features
AI-Driven Enhancement: Utilizes avant-garde AI tools to upscale videos, offering crispness and intricate details.
Resolution Augmentation: Transforms even the lowest-resolution videos to dazzling 4K/8K brilliance.
Noise Reduction Expertise: With its superior noise eradication features, it eliminates any haze to give transparent videos.
Distinct AI Blueprint: Equipped with a specialized AI structure adept at restoring videos, it's particularly proficient with anime and human-centric content.
Color Revival: Breathes life into black and white films by infusing them with rich and precise colors.
Smart AI Upscaling: Employs a sophisticated AI-driven technique to elevate compressed or low-res videos. It further uses profound AI learning for a seamless color transition in age-old black and white content.
Spectacular Upscaling: Seamless video enhancement transitions from 480p to 1080p, 1080p to 4K, and even up to 8K.
Denoise & Deinterlace: This feature meticulously rids videos of background interference, maintaining peak quality while retaining every minute detail.
Precision Unblurring: Incorporates cutting-edge AI solutions to identify and rectify visible blurs, be it motion-induced or due to out-of-focus issues.
Resolution Magnification: Boosts video resolution without compromising clarity, ensuring impeccable display even on massive screens.
Batch Operations: Conveniently facilitates simultaneous processing of multiple videos, optimizing efficiency.
Advanced GPU & Neural Network Integration: Guarantees swift operations and superior outcomes.
Clean Output: Rest assured, your refined videos won't bear any watermarks.
Assortment of AI Models: Caters to diverse enhancement needs with its array of AI frameworks, including the General Denoise Model, Animation-centric Model, Facial Recognition Model, and the Colorization Model.
Steps To Use HitPaw Video Enhancer
Step 1. Launch and Upload

●Begin by opening the HitPaw Video Enhancer software. You will be greeted with a user-friendly interface designed for ease of navigation.
●Locate the 'Choose File' button.
●Click on it. This will open a dialog box allowing you to browse your computer's folders. Navigate to where your desired video(s) are stored, select them, and click 'Open' or 'Upload'. Your videos will now be imported into the software, ready for enhancement.

Step 2. Select AI Model

●The software boasts a range of AI models designed for various video types. Each model specializes in enhancing specific video features or contents, such as human faces, animation, general noise reduction, or colorization.
●After uploading, you'll be prompted (or you can manually navigate) to the section where you can select your preferred AI model. Take a moment to read through the brief descriptions or tooltips provided for each model.
●Once you've decided on the most appropriate AI model, select it. The software will then apply this model's algorithms to repair and enhance your video.

Step 3. Preview and Export

●Before exporting the enhanced video, you can preview the results to ensure satisfaction.
●Look for the 'Preview' button or option. Clicking on it will allow you to watch a snippet of the enhanced video side-by-side with the original.
●If you're not fully satisfied with the results, you can go back and try a different AI model or adjust any available settings to better suit your preferences.

Happy with the results? Great! It's time to save your enhanced video.

●Click on the 'Export' or 'Save' button.
●Once done, hit 'Save' or 'Start Export'.
Part 4. FAQs of Netflix Video Quality
Q1. Why is my video quality bad on Netflix?
A1. Bad video quality on Netflix can stem from various factors. For instance, a slow or unstable internet connection can automatically prompt Netflix to reduce the streaming quality to ensure smooth playback. Similarly, during peak hours, Netflix might reduce the streaming quality due to high traffic. It's also possible that the settings on your account or device are set to a lower video quality.
Q2. Does Netflix support 4K on PC?
A2. Yes, Netflix does offer support for 4K streaming on PCs. However, there are specific requirements you need to meet, as highlighted in an article by Pocket-lint. To enjoy 4K content on Netflix via your PC, you need to be running Windows 10, use Microsoft's Edge browser or the official Netflix app available on the Windows Store, and have a 4K capable display.
Q3. What FPS does Netflix use?
A3. Netflix employs different frame rates depending on the content. Based on an entry in Netflix's tech blog, the service aims to play content in its native frame rate, which means films that are typically shot at 24 frames per second (fps) will be played back at that rate. For shows or movies filmed in Europe, this could be 25 fps, while many US-based TV shows could have a frame rate of 30 fps.
Final Words
While platforms like Netflix are continuously working to offer high-definition content, various factors can sometimes hamper Netflix video quality android tv. This is where tools like HitPaw Video Enhancer come into the picture. Leveraging the power of AI, it offers an opportunity to upscale and refine videos, ensuring clarity and detail like never before. If you're looking to elevate your video-watching experience, whether it's for old movies, homemade videos, or professional content, don't hesitate.