MPEG4 vs MP4 : What is the Difference Between MP4 and MPEG4?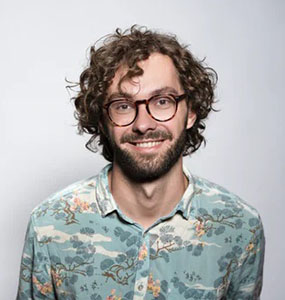 Joshua Hill
A plenty of people have heard of MP4 and MPEG4, and part of them would feel confused when MPEG4 vs MP4. Are you having the same concern? Don't worry. This article will answer all your questions, such as what is MPEG-4, is it possible to convert MPEG4 to MP4, or vice versa? And how to convert between MP4 and MPEG4?
Part 1. What is MPEG4?
What exactly is MPEG 4? You may be wondering. MPEG 4 and MP4 are different concept. MPEG 4 is a coding standard while MP4 is a video format whose standard supports MPEG4. there are many file formats that support MPEG4 standard, including MP4 and AVI.
MPEG 4 is mainly used for online streaming, CD-ROM, voice transmission (video technology), and TV broadcasting.
Part 2. Is MP4 a MPEG file?
MP4, as commonly known, is a video format that contains video, audio, and subtitles. Usually the MP4 files are with .mp4 file extension.
If you are asking what the difference between MP4 and MPEG4 is, it is sort of complicating. MPEG4 and MP4 difference is huge. First of all, these are two different concepts - MP4 is a format while MPEG4 is a compression method. Secondly, MP4 supports MPEG4 standard, and MPEG4 is not MP4. MP4 is a most common video format that would be supported by various mobile devices.
Part 3. Can I Convert MPEG4 to MP4? How?
Since MPEG4 and MP4 are two different concepts, can I convert MPEG4 to MP4? the answer is YES! There is a way to convert MPEG4 to MP4 with the video converter tool. Speaking of video converter, HitPaw Video Converter is an excellent video converter that would satisfy users with its high quality conversion and fast speed. The steps to use HitPaw Video Converter are as follows:
Step 1: Download and install HitPaw Video Converter on Windows.
Step 2: Launch HitPaw Video Converter. Tap "Convert" on the top menu.
Step 3: Click "Add Files" to upload your video.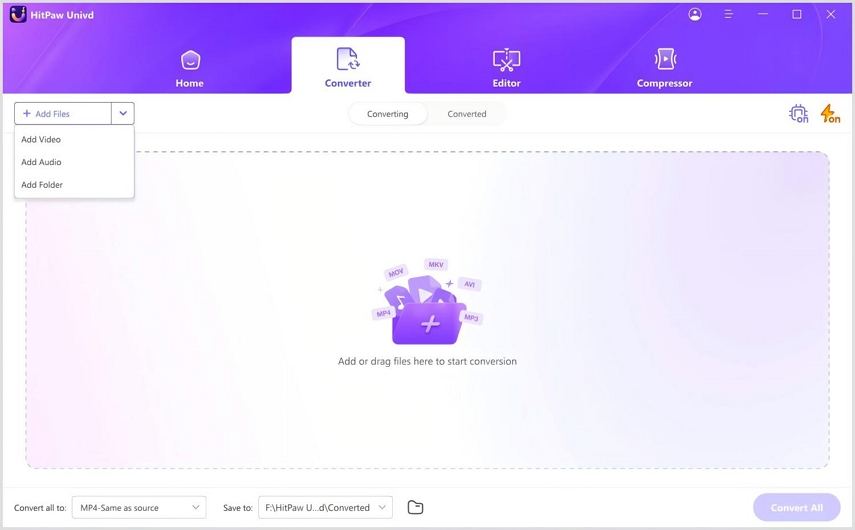 Step 4: Select MP4 as the output format from the buttom.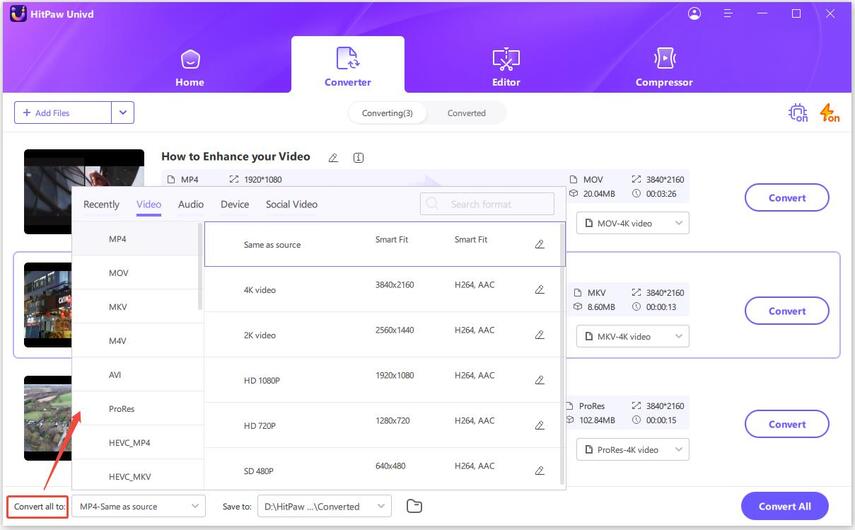 Step 5: Click Convert/Convert All, and you'll find the MP4 files in converted list later.
This is how to convert MPEG4 to MP4 using HitPaw Video Converter.
Part 4. Can I Convert MP4 to MPEG4? How?
On the contrary, converting MP4 to MPEG4 is also a piece of cake when using HitPaw Video Converter. In this part, we will guide you to convert MP4 to MPEG4 through HitPaw Video Converter.
Step 1: Launch HitPaw Video Converter on Windows PC. If you have not installed the program yet, download from the official website and install it.
Step 2: Drag and drop the MP4 files into the program, so that you can perform the next step.
Step 3: Click the Settings button, and then click Video > MPEG4, which would choose the output format.
Step 4: Click the Convert button. And it will start converting.
Step 5: After converting, click the Converted tab which lists the converted files.
Part 5. Why Recommend HitPaw Video Converter As MP4 or MPEG4 Converter?
You should find it easy and fast to convert between MP4 and MPEG4 format using HitPaw Video Converter. But you may still want to further know about HitPaw Video Converter and why we would recommend this software.
What are the benefits of HitPaw Video Converter?
1.HitPaw Video Converter supports converting 500+ video formats and 300+ audio formats.
2.This tool has been developed with high speed conversion and high quality conversion. So you don't have to worry about losing quality after converting.
3.It has a friendly and intuitive user interface. The drag-and-drop feature to add files makes it easier to convert. Furthermore, it has no limitation on video size, download speed and ads,etc.
4.HitPaw Video Converter allows you to convert files by devices, such as Apple, Samsung, Huawei, TV, and Game. There is no need to worry about the output format even if you don't know it at all.
5.You can even convert your files to the appropriate format that Facebook, YouTube, and Vimeo require.
6.This software is small and lightweight to download and install, so there is no need to worry about your computer hardware or the conflict issue.
7.Users can also download and edit video or audio in this program.
8.You can download files from 1000+ hot websites including YouTube, Twitter and Instagram, etc.
Final Thoughts
There you go. Hopefully this article comes in help when you are considering MPEG4 vs MP4. we have write in details about what MPEG4 and MP4 is, and the difference between MPEG4 and MP4. in addition, there are detailed instructions of how to convert MPEG4 to MP4, and MP4 to MPEG4 with a great video converter - HitPaw Video Converter.