Step 01 Download the HitPaw Video Enhancer app by clicking on the Download option. After the application is installed, you'll need to import your video. You can import the file by clicking on the "Choose File" option or by dragging and dropping the video into the given box.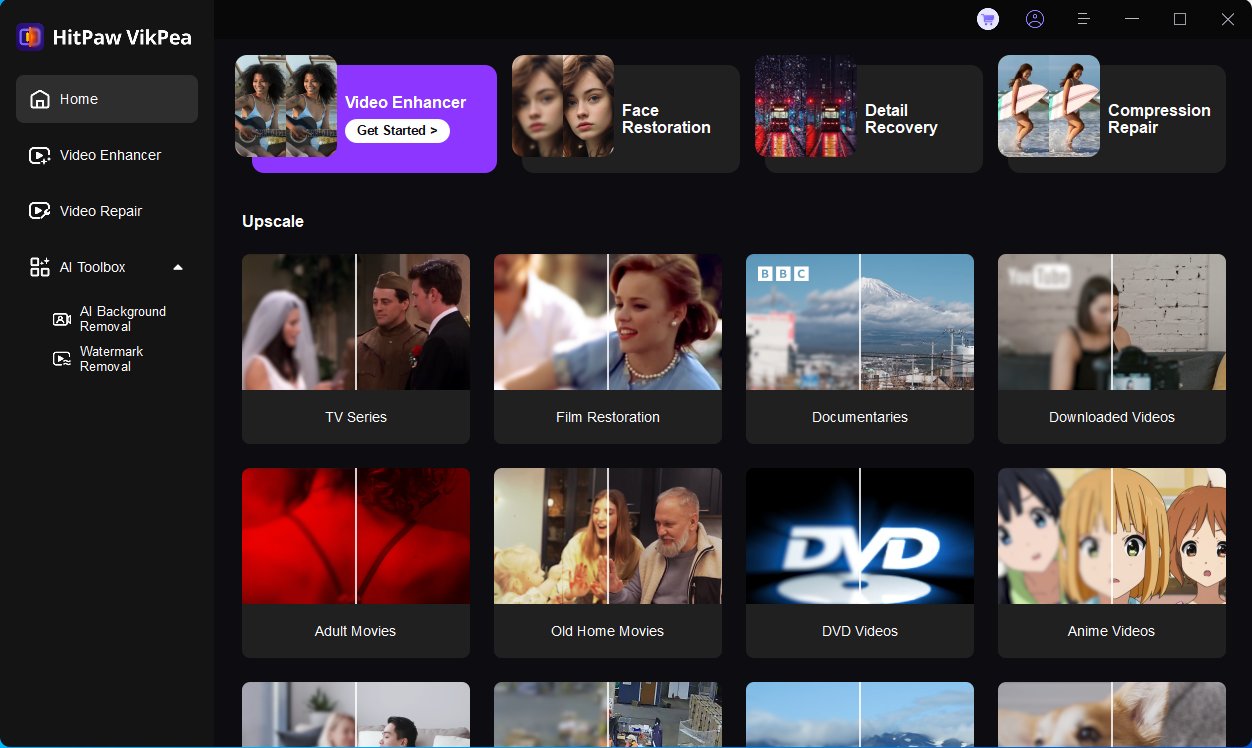 Step 02 You'll be given three AI models to use. Select your desired resolution from the dropdown list of aspect ratios. The selected resolution will be given to your imported and now enhanced video.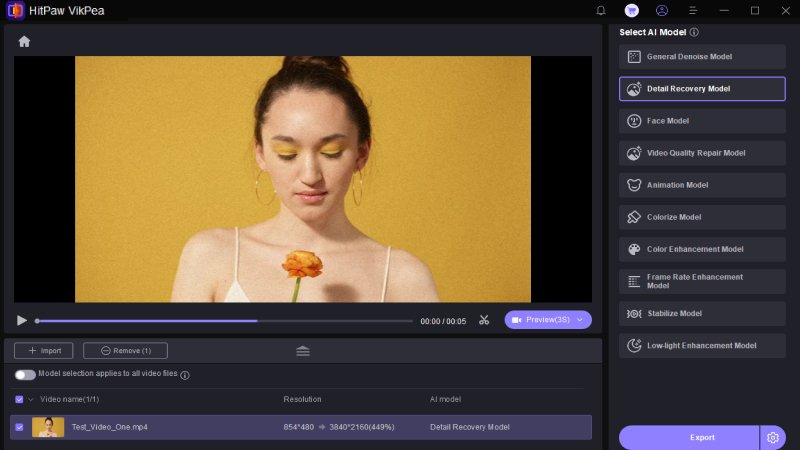 Step 03 You can preview the video enhanced by the HitPaw AI by clicking the Preview Effect option. Now, wait a few minutes, and your preview video will be visible on the screen.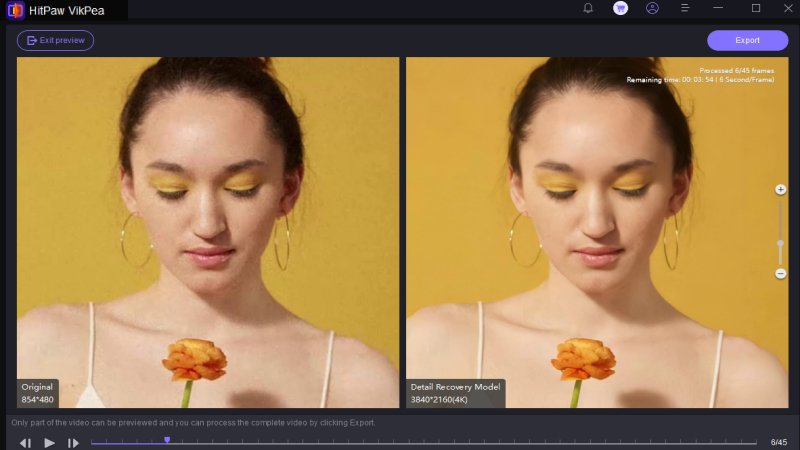 Step 04 Your video has now been enhanced, and the resolution has been changed. Just click on the export button to export your edited video.