Top 8 AI Video Editing Software You Must Need in 2023
Tools for artificial intelligence (AI)-based video editing are gaining popularity because they have a number of benefits over conventional editing programs. Particularly considering how video is trending on social media.
AI-powered video editors, for starters, can spot and fix glitches in footage without any intervention from the editor. For editors, this means less time spent checking and correcting mistakes by hand.
Second, artificial intelligence video editing technologies may provide advice on how to enhance the finished product. Those just starting out in the field of video editing may find this to be very helpful when there is a video editor online for them.
Part 1. Why People Need AI Video Editors?
In today's digital world, the need for AI video editing app is rapidly increasing. Not only do AI-based video editors give users the ability to transform digital content into original creative videos within a few steps, but they also help to increase productivity and accuracy when editing video.
AI for video editing can detect colors and objects in clips that are difficult to find with traditional methods such as manual labor or patience. With advanced auto color correction capabilities, it can be helpful in creating stunning contrast, tone balance, and optimized colors while trimming scenes without having any prior knowledge of color theory or complex editing processes.
Additionally, the use of AI can speed up the process of post-production by suggesting multi-track edits and making recommendations on time length and transitions. By recognizing a user's style and providing an automated workflow, people will have more free time for creativity rather than the monotonous customizing of every little detail manually.
All in all, regardless if one is a professional or an amateur looking to learn new tricks, free AI video editors offer convenient features that help create better results in less time.
Part 2. Best AI Video Editing Software to Upscaling Video to 4K
Videos are a big part of how people use media in the digital age. To stay at the top of your game, you'll need to consistently amaze with the originality and high quality of your video productions.
HitPaw Video Enhancer uses its many features and the power of AI to improve your movies. It can quickly fix problems like picture distortion and noise in your video.
This AI video enhance tool provides three distinct AI models to address various video flaws. Additionally, this amazing video upscaler will help you improve the video quality to 4K with the easy steps and clean interface. Also, there is no watermark when you want to preview the enhanced video effect.
As a famous video enhance AI software, it is the gold standard and the best ai video editor since it offers so many cutting-edge features for improving your videos. It uses artificial intelligence to provide fully automated improvements to video quality.
Learn how to enhance low-quality video to high-quality with HitPaw Video Enhancer from this video:
Features of HitPaw Video Enhancer
Windows and macOS are both compatible operating systems for personal computers.
Supports movies captured by a wide variety of devices, including Android, iPhone, DSLR, and camcorders, amongst others.
AI-powered batch processing allows for mass picture enhancement and enlargement.
The artificial intelligence upscaler is capable of extracting higher-quality footage from lower-quality sources.
Here are the steps of how to upscale video to 4K with HitPaw Video Enhancer:
Step 1.To obtain the official package of HitPaw Video Enhancer, visit the program's official website page.

Step 2.Now that the program is installed, you may import the video you want to AI upscale. You may either choose the source file by clicking the Choose File button or by dragging and dropping the file into the player.

Step 3.This video enhancer provides you with access to four different artificial intelligence models, including a general denoise model, an animation model, and a face model.

Step 4.After the video has been posted, you may preview it by clicking the Preview button; this may take a few seconds.

Step 5.Once you're happy with the improved video, click the Export option to save it.
Part 3. Alternative Popular AI Video Editors and Service
In this section, we will go through some of the top artificial intelligence video editing software options. These software vary greatly in quality.
While some are more user-friendly and others are more affordable, each has its own pros and cons. To each his own, it's up to you to figure out what helps you the most.
1. Adobe Premiere Rush--AI Based Video Editor
With the rise of instantaneous video sharing on social media platforms, Adobe Premiere Rush has emerged as a powerful and advantageous video editing program. Having it as part of the $52.99/month Creative Cloud membership makes the most sense, but the $9.99/month price tag seems expensive.
The free Rush Starter Plan allows for three exports and 2 GB of server space, so you can give it a try and see if it helps address your problems.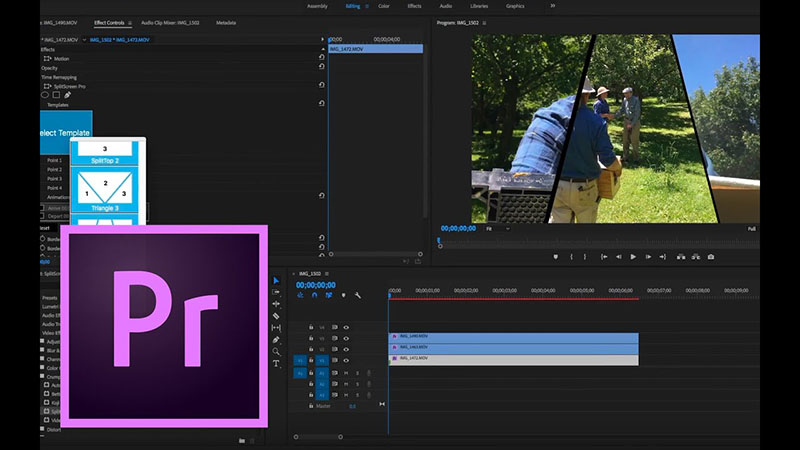 Pros:

A straightforward and user-friendly interface

The 1080p export format

Desktop exports are unlimited.

Cons:

Absence of functionality in the software's free version

When compared to similar services, the subscription fee is rather high.
2. DaVinci Resolve--AI Video Maker
You may use the AI prowess of DaVinci Resolve, a robust online video editor with a steep learning curve, to make excellent footage. The 1080p export resolution is available in the free version, and there is no watermark. DaVinci can teach you the ropes if you're interested in learning video editing.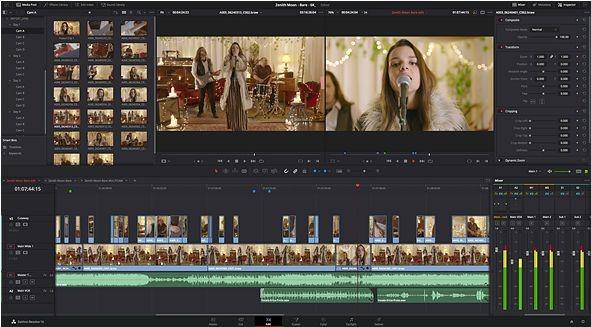 Pros:

Excellent functionality, especially for more seasoned users

Highly refined color correcting that is comparatively simple to implement.

Fairlight's superior sound processing

Cons:

There is a severe learning curve, which may be insurmountable for certain customers.

Some premium features are only accessible in the paid version and are not available in the free version.
3. Magisto--Video Editing AI Tool
Movavi Video Editor is an all-inclusive artificial intelligence-based video editing software solution with a wealth of features and capabilities. As a result of the software's user-friendliness, it's a breeze to locate any specific function you could want.
You can make the most of Movavi's features and capabilities with the aid of the company's extensive collection of tutorials and training materials.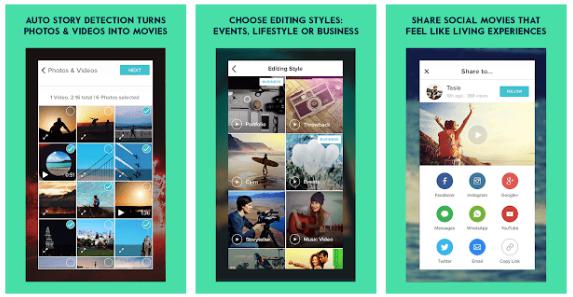 Pros:

Easy-to-use layout

Ability to modify the video with cuts, titles, and effects

Including pre-recorded music, sound effects, and visuals

Cons:

The watermark on the free version is a minor annoyance.

Some advanced video-editing tools, such as cutting clips, are missing from the program.
4. Gliacloud--Artificial Intelligence Video Maker
Creating movies is less of a slog on Gliacloud. It's an AI-powered tool for turning your material into engaging video form. Gliacloud uses artificial intelligence to generate videos mechanically based on your input.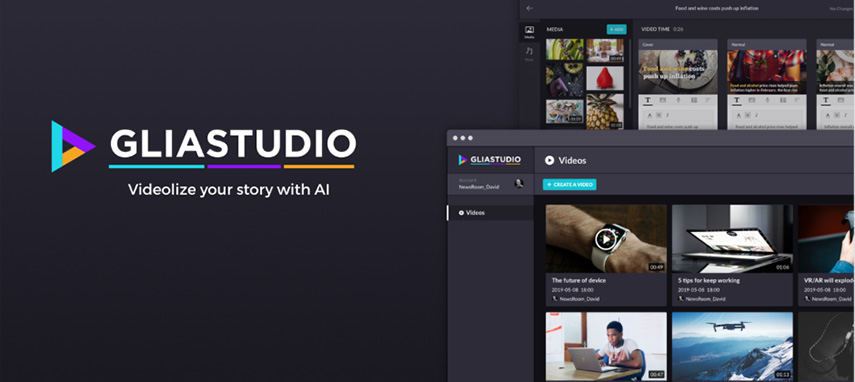 Pros:

Permits the mapping of materials

Save money on making videos while getting more play in the media.

Quickly produce other video iterations for split-testing

Cons:

Slow reaction to customer needs

Chinese and English natural language processing have very different costs.
5. Rawshorts--AI Video Animation Editing
Rawshorts is an easy-to-use AI video editor that may be put to use in the production of promotional, explanatory, and demonstration clips. Choose from a variety of pre-made video editing templates, add your own footage, and tweak the look with a few clicks and drops of the mouse using the tool's intuitive drag-and-drop interface.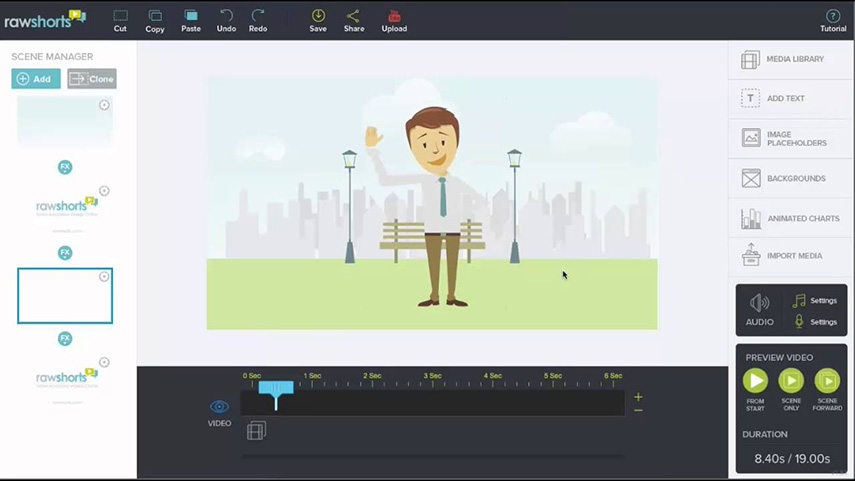 Pros:

This web-based program facilitates originality from any location with an internet connection.

We provide a variety of professionally designed video production templates.

It's possible to import video files, edit them, and then place them.

Cons:

There is less flexibility in the available templates than with competing products.

The app may only be used in conjunction with an active Internet connection.
6. Runway--AI Video Editing Online
RunwayML is an all-inclusive video editing program with machine-learning capabilities that any video producer may utilize. The program simplifies the complete video editing process from start to finish inside the user's browser by offering a broad variety of tools and capabilities like masking, color correction, compositing, creation, and VFX.
Furthermore, using rotoscoping, editors may easily transform any film into a green screen production. The Inpainting feature in Runway automatically deletes extraneous video elements, streamlining the editing process and making for a more professional end product. Additionally, the site provides a multiband video stream format for creators to use in editing their work.
In this piece, we'll take a look at what people have to say about RunwayML and how it compares to other video editing tools.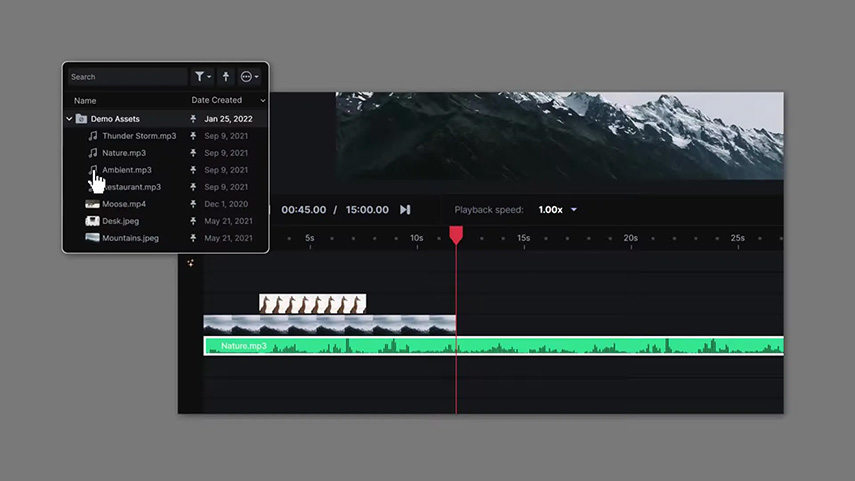 Pros:

Facilitate your own progress.

The Mobility of the Web

Fully-featured video editor

Cons:

Intricate and complicated cut features

Cannot do batch processing
7. Synthesia--AI-Generated People Videos
With Synthesia, an artificial intelligence (AI) video-generating platform hosted in the cloud, anyone from any part of the globe can quickly and easily make professional-looking videos narrated by AI characters in over 65 languages and dialects.
The user may contribute the script and style of the video all from inside their preferred web browser.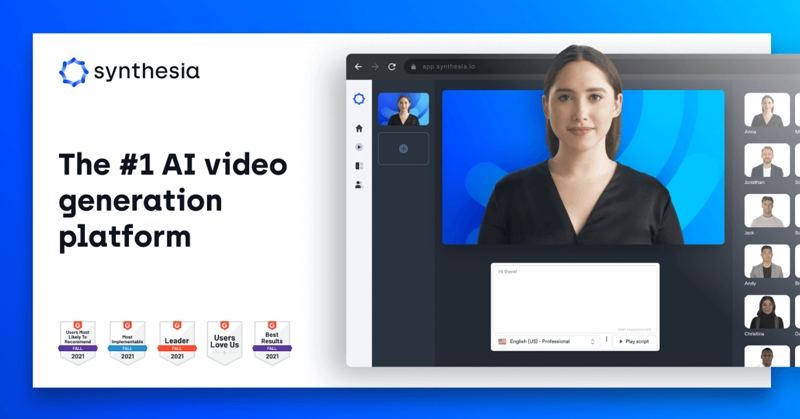 Pros:

It's available in over fifty languages.

It allows for background customization.

Custom avatars

Cons:

The free version lacks a waveform display for audio and hardware acceleration.

There is a severe learning curve, which may be insurmountable for certain customers.
Part 4. Which One is the Best AI Video Editing Software?
| Software/Features | AI Enhancer | Clean Interface | Easy Steps | Rating |
| --- | --- | --- | --- | --- |
| HitPaw Video Enhancer | | | | 4.9 |
| Adobe Premiere Rush | | | | 4.5 |
| DaVinci Resolve | | | | 4.3 |
| Magisto | | | | 4.5 |
| Gliacloud | | | | 3.8 |
| Rawshorts | | | | 3 |
| Runway | | | | 3.5 |
| Synthesia | | | | 4 |
Part 5. Conclusion
Video editing software that makes use of AI is becoming more popular, and for a good reason. They're helpful in many ways, including making video editing easier and quicker.
But there are also certain downsides to these products that you should be aware of before you start utilizing them. When used properly, AI video editing tools may be an invaluable asset to any editor's toolkit.
We recommend you use HitPaw Video Enhancer to upscale your video quality using the best AI.