Best AI Voice Changer to Generate Professional AI Voice with Ease
Artificial Intelligence has changed the world in many ways. What was once considered to be impossible has now become a child's play, thanks to AI and technical advancements. One such use case of artificial intelligence is AI voice changer. This is nothing but a tool that can be used to change a voice of a person or generate an artificial voice for different purposes such as marketing and promotion. Users can also use such tools to generate voice of other people and have fun. If you are among such users that are looking for Elon Musk voice changer AI, then this article might surely help you. Keep reading to know more.
Top 7 AI Voice Changer That You Can Use Right Now
This section lists the top 6 voice changer AI tools that users can use right now and that too with ease. Have a look.
1. HitPaw AI Voice Changer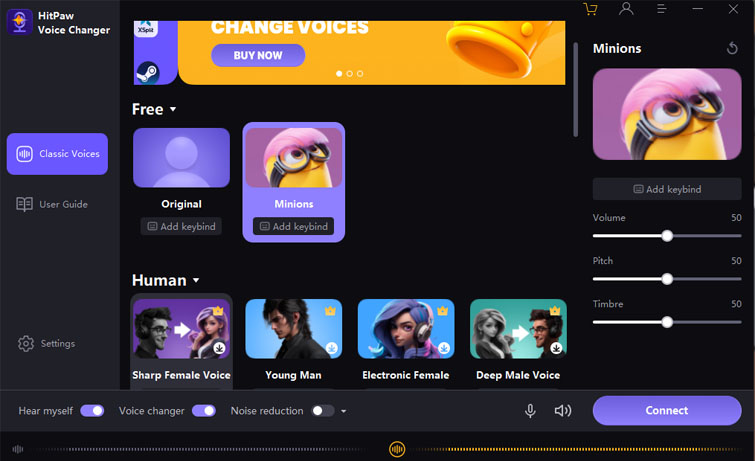 HitPaw Voice Changer employs AI techniques, such as deep learning and neural networks, to analyze speech patterns, intonations, and other vocal characteristics to modify voices in real-time or during post-production, allowing users to mimic different voices, alter accents, change gender, or create entirely new voice.It continues to improve, offering more realistic and customizable voice transformations.
Pros
Generate highly realistic voice in real time
Adjust pitch, tone, speed to achieve desired voice changer
A range of voice effects and filters to apply to the altered voice
Best for for live streaming, online gaming, or voice chats
Remove background noise or enhance the clarity of the voice
Seamless integrate with popular platforms, such as Discord, Skype
Cons
It is relatively a new product in the market
Learn How to Change Voice With HitPaw Voice Changer from the following video:
2. Voice.ai - Voice Changer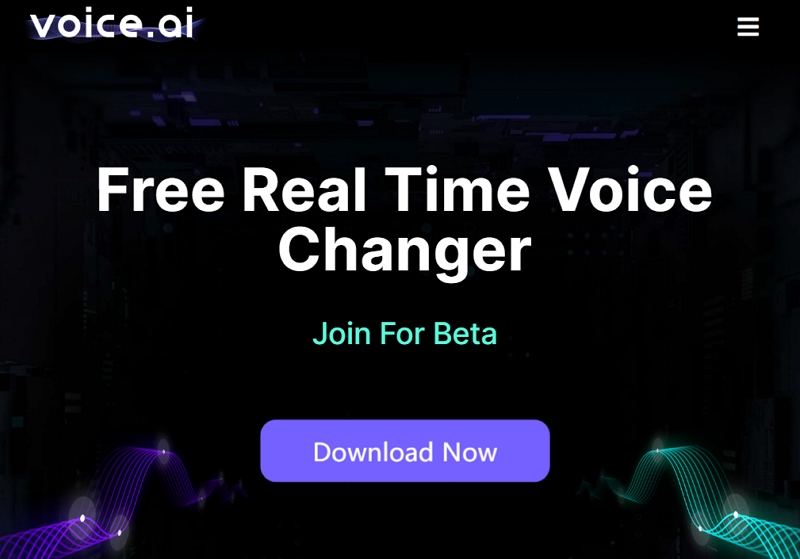 Being one of the best option to NyVox AI voice changer, the Voice.ai tool is the one of the best voice generators and is too easy to set it up. Why? Well, this is an online tool and hence does not require any space on your device. In addition to being one of the best in the industry, the Voice.ai - voice changer also comes with a voice clone feature that helps users to import their voice and make it seem like voice of any other character. The mixture of 15 million unique speakers utilized to develop this tool is actually unique.
Pros
Change voice on multiple streams in real time
Make the voiceovers within few clicks
Comes with support for voice cloning
Cons
Live mode of Voice.ai voice changer makes your computer crash frequently.
3. Voicemod AI Voice Changer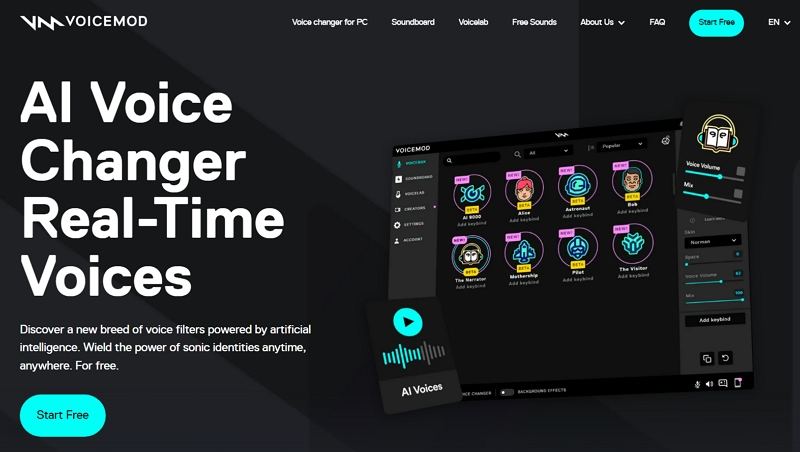 Voicemod is another AI voice changer Reddit option that you can use, especially if you are one of the game enthusiasts or content producer looking for such tool. With the help of this tool, users can develop distinctive personas and voices. The tool is remarkably a great real-time AI voice changer that offers advanced features, a great and simple UI, and permits users to change their voice anywhere, whenever, in real-time.
Pros
Easy to use
Supports different languages
API access available on request
Cons
Most of the times, the voice generation process takes more time than usual
4. Resemble Live AI Voice Changer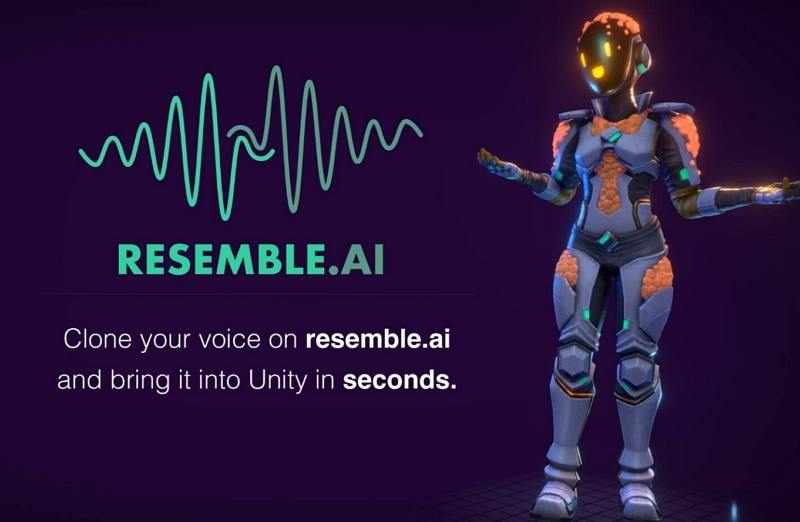 Another AI voice change tool that users can use for their voiceover needs is Resemble AI. This online platform offers users the features to type, upload, or speak and create their very own AI voice, made from their natural voice. While the tool does come with a plethora of voices for users to select, if users need a truly unique voice, Resemble AI can assist them make one. Users can make their own AI voice from text or speech.
The tool's editor permits users to add emotions and inflections and can be converted into different languages, permitting users to make localized and custom audio for their requirements. And, if users need professional assistance, this AI voice changer real time tool has a marketplace where users can hire voice actors and use their voices to create personalized voices as per their needs.
Pros
The results of voice cloning is natural with ability to add emotions
Users can clone their voice easily
Users can also convert their voice to a different target voice
Convert your voice into different languages without giving any data
Cons
Less number of AI voices
The pricing model of this voice AI changer is by seconds (which is difficult to predict from text script)
5. Lovo.ai - Text to Speech for Freelance & Personal Use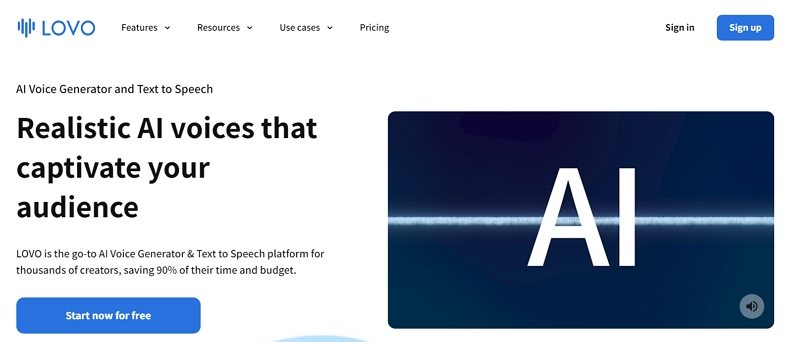 Lovo.ai is one of the best Voice AI voice changer tool as well as a good text-to-speech platform. The tool is one of the easiest and most robust platform to use that creates voices that is similar to real human voice. The tool offers a wide range of voices, catering to different industries, including banking, entertainment, gaming, education, news, and documentary by incessantly refining its voice synthesis models. Due to this, this 15.ai voice changer competitor has earned a lot of interest globally, making it stand out.
This tool earlier launched Genny, a next-gen AI voice generator armed with video and text-to-speech editing features. It can created human-like voices with stunning quality. Genny allows users to select from more than 500 AI voices in 150+ languages and 20+ emotions. Voices are of professional grade that are realistic and similar to human. Users can use the emphasis, pronunciation editor, as well as speed and pitch control to idealize your speech and personalize how they wish it to sound.
Pros
Comes with realistic voices such as Elon Musk voice changer AI
Able to add background music to voices directly in the editor
500+ voice options
Easy to use
Cons
Some users have been disappointed when the tool deletes voices without permission or any warning
Has a steep learning curve when using this AI voice changer online
6. Play.ht - Generate Audio Articles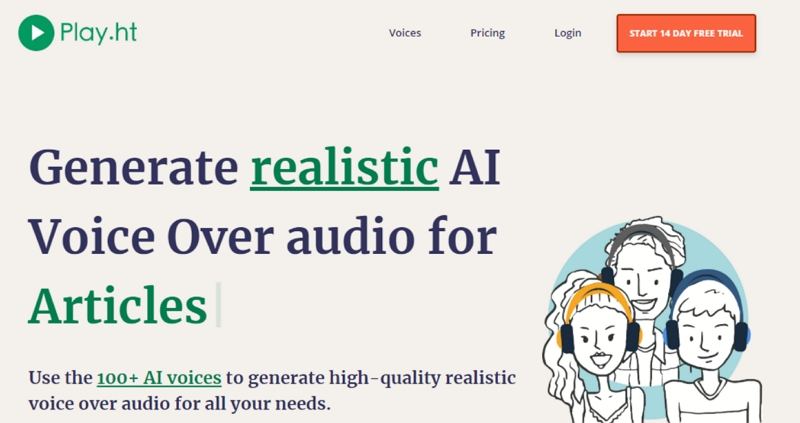 Play.ht is one of the best AI voice changer tools with more than 570 AI voices in 80+ languages. The tool is trusted by more than 7000 users and offers AI Voice Generation & Realistic TTS (Text to Speech). Users can customize pronunciations and punctuations of essential words in their script to perfect the quality of work. The tool also allows users to set a different tone for every part of the script. It has a cloud of its own that saves audio files safely. It also allows users to import audio files in WAV and MP3 formats.
Users also get a widget for text to speech reader that they can add in their websites and blogs. The tool comes with a price tag of $19 per month and $14.25 per month (if paid annually). Users can It has a free plan which can be accessed when you sign up, but it's minimal. You can also get this free AI voice changer, but only with basic features.
Pros
Comes with high quality non-English voices
Able to create high-quality voiceovers in different languages
Exceptional customer service
Ability to create customized pronunciation library
Cons
Some voices need some adjustment to get them to sound natural
It is more difficult to make multiple-character dialogues as compared to monologues
7. Murf - AI Voice for Office or Personal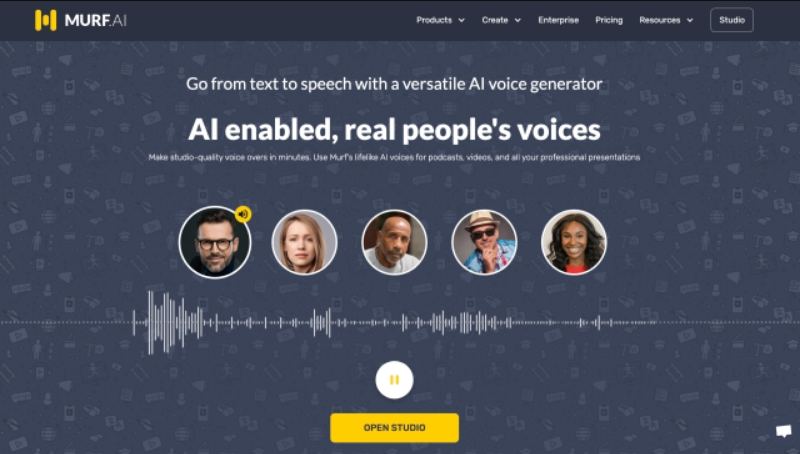 Murf.ai is an AI voice changer tool that can be used by creators basically in two ways. You can create voice from text or you can upload the voice recording and change the voice. Users can also convert text to speech in more than 20, some of which support different accents. This tool allows users to generate AI voice in two ways. When the audio is ready, users can further tweak its tone, pitch, and speed to get a more natural-sounding output.
Pros
This voice changer AI tool permits users to change the speed and pitch of AI-generated speech
Super easy to use
Does not sound robotic
Cons
The better quality voices only support English
Some UI elements do not respond well
Complete access to this AI voice change tool is a bit costly
Frequently Asked Questions about Voice Changer AI
Q1. What Are AI Voice Generators?
A1. AI voice generators are tools that use ML and AI to generate audio and speech that sounds realistic and natural.
Q2. Can I change my voice using AI?
A2. Yes! You can use any of the above tools to change your voice using AI. These tools also allow users to set a different tone for every part of the script, thereby making it sound more natural and realistic.
Q3. What is the most realistic AI voice?
A3. Any of the above mentioned voice AI changer tools offers realistic AI voices. These tools provide the ability to emphasis and control the speed and pitch to perfect the speech and personalize the voice. Users can also use these tools to customize pronunciations and punctuations of important words in their script to perfect the quality of work.
Conclusion
With that being said, we just had a look at the top 7 AI voice changer tools. Each tool comes with its unique set of features and tools. HitPaw Voice Changer as one of the top-notch voice changer gets all the features that you need in AI voice changer. It utilize advanced algorithms to generate highly realistic and customizable voice alterations.